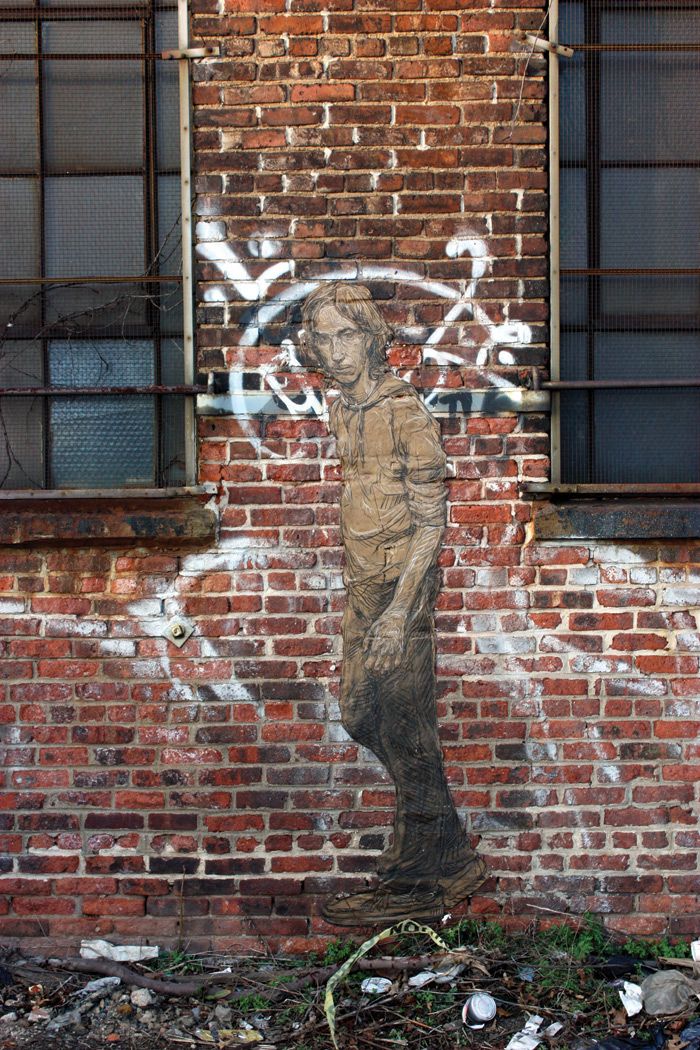 Portrait of RJ Rushmore created by Elbow-Toe
Street art, more than many other forms of visual communication, is at the mercy of location and timing. You can never really know when someone will paint over a revolutionary work of art before anyone has ever had the chance to see it. This is why documenting the guerrilla art form on the Internet has become crucial. RJ Rushmore, whose website Vandalog tracks the latest developments in street art, understands both the vitality and inherent shortcomings of the Net. By addressing them, he has made Vandalog one of the most important art sites out there. "You can never replicate the experience of walking around the corner and unexpectedly seeing something an artist has done there for the first time," he admits, "but I don't think street art would have gotten so big without the Internet."
What has made this 22-year-old Haverford College student (he runs the site from his dorm room) such a player in his field, courted by artists and institutions alike, is a depth sadly lacking from most websites. Starting it back in 2008 when he was still a high school student in London, Rushmore realized "there were plenty of fan sites out there, but there was no real discussion of what was going on. I wanted to provide access so that a kid who has never been to New York could have an idea of what was going on, but I also wanted to offer a more critical look at the art and culture." While his decision to cast a critical gaze -- that is sometimes less than laudatory -- rather than simply post pictures and crib from press releases has earned Rushmore plenty of haters, Vandalog enjoys a unique status in the street art community: a few thousand hits a day, a shared ad network with the broadly based art site Hyperallergic, more than a half dozen writers from across the world (including New York, Los Angeles, London, South America and Australia), in-depth interviews with the artists themselves and "enough ads to pay for beer." Because the void of genuine reporting, insight and analysis seems endemic to so much of the Web these days, we can only hope that there's a few more out there smart enough to follow RJ's example.