Although the conversation around gender fluidity has gained momentum — with numerous new skincare brands now either expanding their offerings to incorporate men or catering exclusively to them — a chunk of the beauty industry still largely targets women, leaving categories such as men's wellness completely untapped.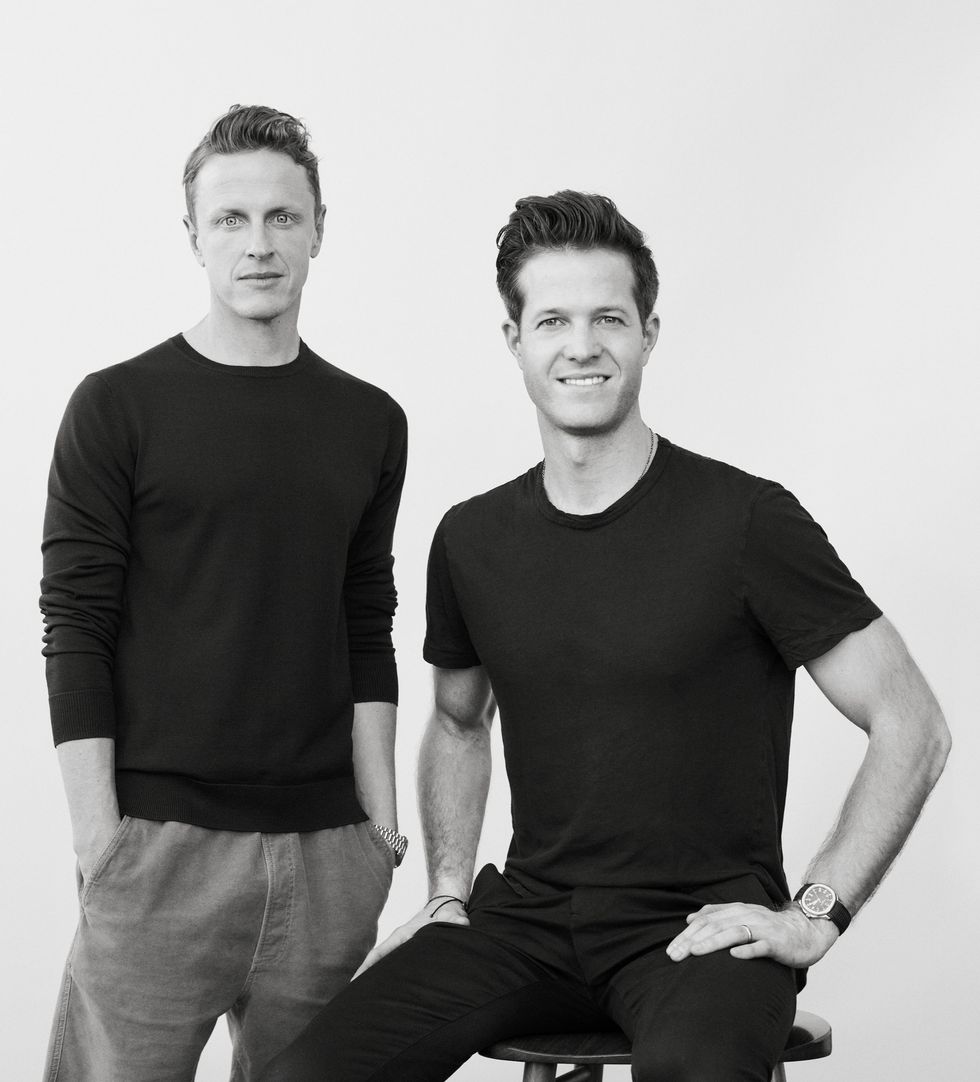 (L-R) Oli Walsh and Josh LeVine
Enter: ASYSTEM, a men's wellness or "betterment" brand as founders Oli Walsh and Josh LeVine put it, that is rooted in fostering a community of "betterment through a well balanced lifestyle for men." The subscription-based service that launched this week offers ingestible supplements and skin care packages, containing "clinically proven ingredients in pre-set daily dosages to target common physical and mental needs of the modern man."
While Walsh was formerly the CMO of Aritzia, LeVine is the former founder of Frame Denim. Although the duo describe themselves as "serial entrepreneurs," with multiple creative ventures under their belt, men's wellness still seems like a significant pivot from their previous work. How did that happen?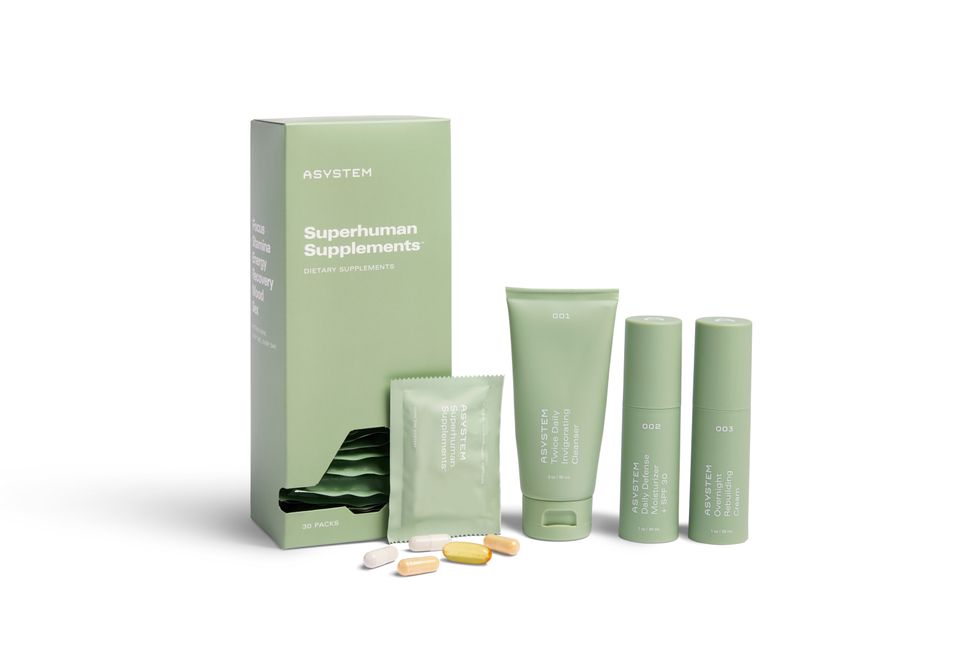 "It felt like a natural transition on many levels," LeVine tells PAPER. "I used to be a professional snowboarder and Oli is highly athletic — and when building businesses in the fashion world, how you show up is important. As a result we have always carefully considered what we put in and on our body. I had previously launched a luxury skincare range called Davi, before I founded Frame. Since then, the rise of the wellness industry has be meteoric as people value how they look and feel more and more, over other material goods."
Although wellness itself as a category has evolved overtime, targeting health, physical fitness and emotional well-being as opposed to only surface appearance, the primary drivers drivers of the industry are still women. But with traditional notions of masculinity being slowly pushed out the window, men have become the natural next customers.
"Men have been underserved in the wellness space," says Walsh. "The idea of betterment is that when you are at your best, everyone around you wins. We think this resonates with men more deeply than the current notions around wellness. The idea for ASYSTEM was to create science-backed, high quality products which are really simple to use. And build a community of like-minded men who can inspire and support one another."
These products include a daily pill pack called the 'Superhuman Supplements' with five different capsules engineered to focus on optimizing focus, stamina, energy, recovery, mood and sex drive. The next and final product in the collection is 'Performance Skincare' which includes a cleanser, moisturizer and overnight cream, formulated to address "the unique needs of men's skin to protect, repair and rejuvenate skin."
The entire collection is called Total Body System and sized specifically to last 30-days. A coffee-table book called 'The Betterment Project' accompanies the collection and profiles "today's most fascinating and inspirational creatives" and entrepreneurs" from a diverse cross-section of industries and backgrounds. These include the likes of Nate Brown (Creative Director, Kanye West), Brendan Fallis (DJ & Entrepreneur), Zak Normandin (Founder, Dirty Lemon) and JoeyGonzalez (CEO, Barry's Bootcamp),
"First, we believe that there is a tremendous opportunity in the men's wellness industry to create a product offering which is truly inside — outside, breaking down the silos which currently exist, and making it simpler for men in the process," explains Walsh. "And second, we feel there is an opportunity to create a brand through a community-first approach —something we don't currently see happening in a way which is both inclusive and aspirational."

The entire collection and the limited edition coffee table book are now available to shop here.
Photos courtesy of ASYSTEM
Sign Up For The Morning PAPER