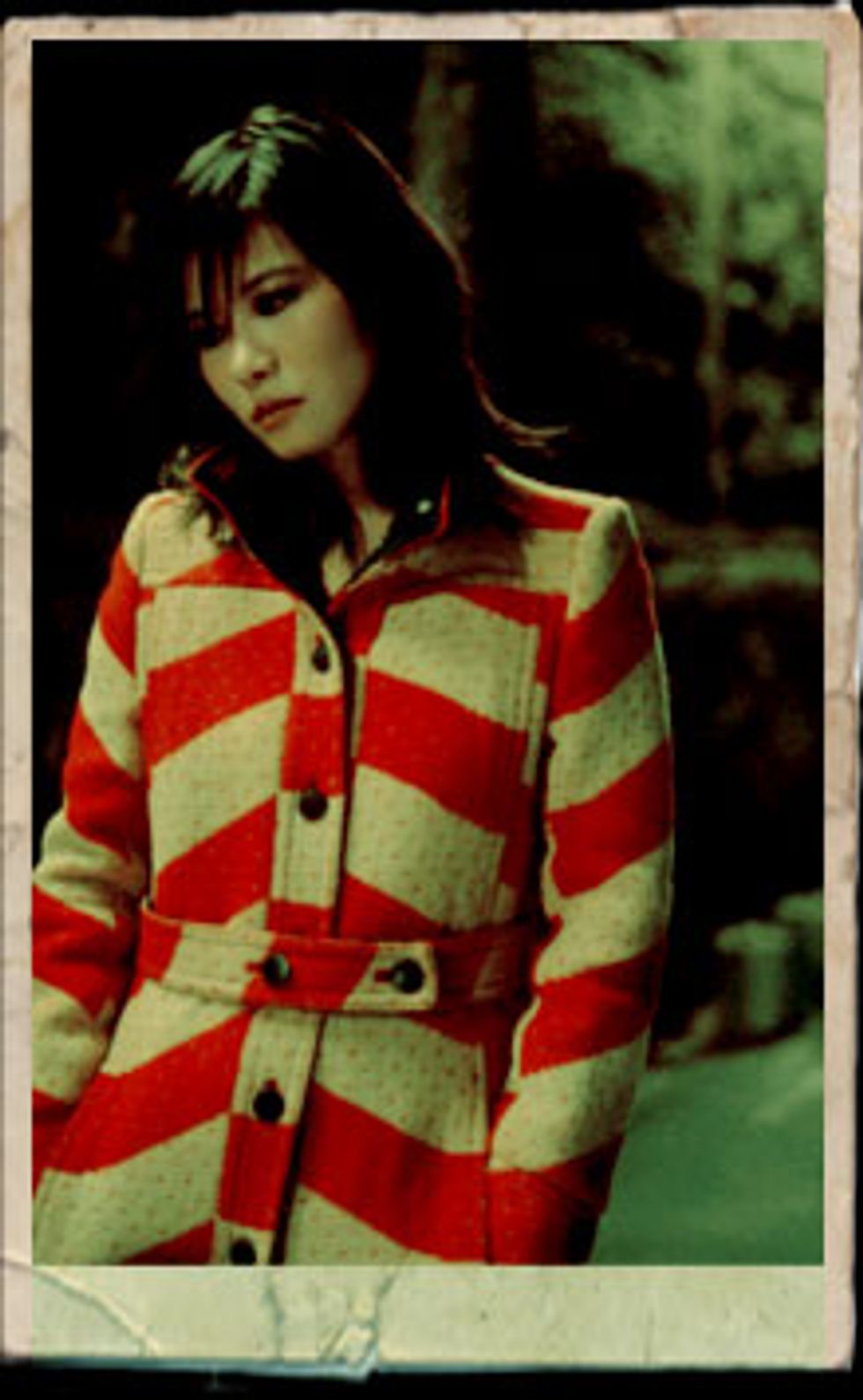 I wrote about Asobi Seksu not too long ago, but recently I had the extreme pleasure of asking lead singer Yuki Chikudate (pictured here) a few questions about the band.  Catch Asobi Seksu this Wednesday at the Bowery Ballroom with fellow noise makers The Big Sleep and death disco rockers I Love You But I've Chosen Darkness.  After that they're playing a free show at McCarren Park Pool Sunday, July 30th with popsters Of Montreal and Enon. 

Where there any other band names you guys mulled over before deciding on Asobi Seksu?

Actually, not really. James' previous band had just broken up and he was looking to do something new.  His guitar playing became much more sensual, visceral, physical with this band, so calling ourselves Asobi Seksu made sense to us.



How did you hook up with Friendly Fire Recordings?

Just came up to us after a show.

What's the best thing about living and playing in New York?

It's the best city in the world to live and work in. The energy and competitive spirit here help keeps you motivated.  

If you could tour with any other band, who would it be?

Would be interesting to tour with Brian Jonestown.

What's with the fake cats on stage?

It was Sean's (McCabe) idea to buy those. He came with us to Northampton last fall when we played there and he bought them at a novelty store. They ended up on our album cover, so sometimes they join us on stage.

Your music is lovely and very shoegazer-inspired. Was this intentional when you all started making music together or just something that fell into place?

When James started this band, he was definitely looking to make some noise. So, in that sense, we had a very clear sound in mind, but really you can only become the band you want to be by playing a lot of shows, writing a lot of songs, and going through some shit.

Where do you see Asobi Seksu going from here?

We just found out we will be released in several countries overseas, so hopefully we'll finally get to leave this country!