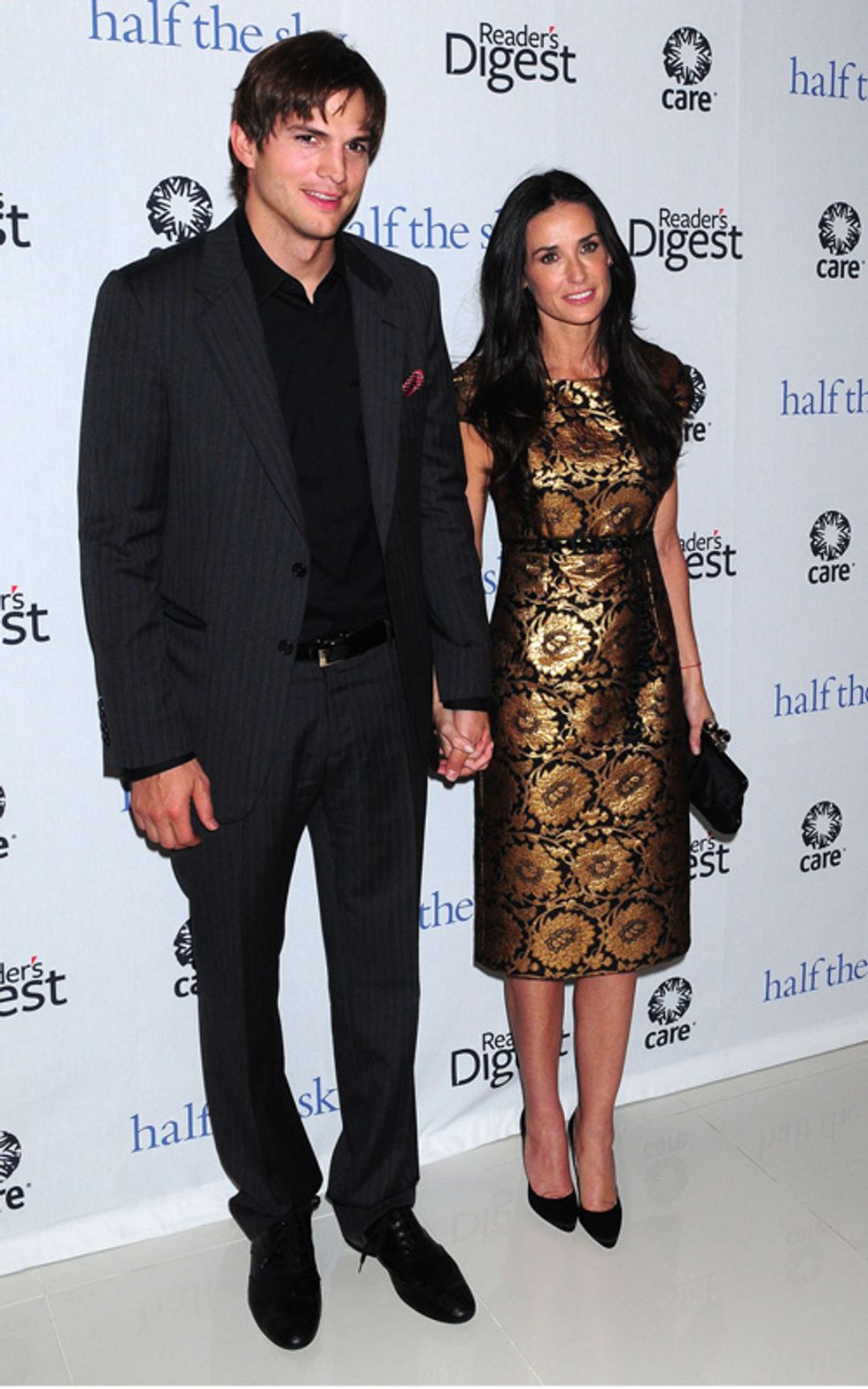 When Ashton Kutcher, Demi Moore and Christy Turlington turn up at a Reader's Digest event, one can hardly keep clinging to the ancient notion that this mini-mag is solely found displayed in grandparents' bathrooms the globe-over.
Together with CARE, the recent-ASME-winning-mag hosted a party at the Moura Starr showroom to celebrate the new book, Half the Sky: Turning Oppression into Opportunity for Women Worldwide, by Pulitzer Prize-winning journalists Nicholas D. Kristof and Sheryl WuDunn, who were also in attendance. Reader's Digest editor-in-chief Peggy Northrop (formerly of More) and president Eva Dillon (formerly of Cookie) -- the magazine makeover dream responsible for refurbishing the magazine -- both gave toasts to the inspiring read.
The book, which explores women and their indispensable – but far too often overlooked – role in the world, tells tales of wives, daughters, sisters, and mothers fighting for their rights. Kristof and WuDunn don't reduce real struggle to sentiment, and expose the raw realities plaguing our planet by giving voices to women who are otherwise unheard.
Unfortunately, guest hosts Ashley Judd and Marisa Tomei were unexpectedly unable to attend. But the expertly-crafted playlist (including songs from Passion Pit, Phoenix, Sam Sparro, Metric, and Friendly Fires) refreshing white wine, and delicious passed dishes more than made up for their absence. Ashton helped too. We had a moment by the bathroom, though it strictly pertained to who went next. Whatever.
Photo via www.celebrity-gossip.net