It's no secret that as a famous woman, your body is constantly up for public debate. Not to mention the fact that you can never really win, a point proven yet again by the Internet's response to a series of photos where plus-size model Ashley Graham purportedly "looks thinner."
Yep, after posting a couple Instagram photos of herself this past week, Graham became the subject of some nonsensical body scrutiny from troll-y commenters and "former fans" who believed she had lost weight and therefore could no longer consider herself "the face of plus sized models."



A sentiment that only multiplied after she posted a photo of herself at the gym with the caption "doesn't play around 💪🏽💪🏽💪🏽 #curvyfit #beautybeyondsize."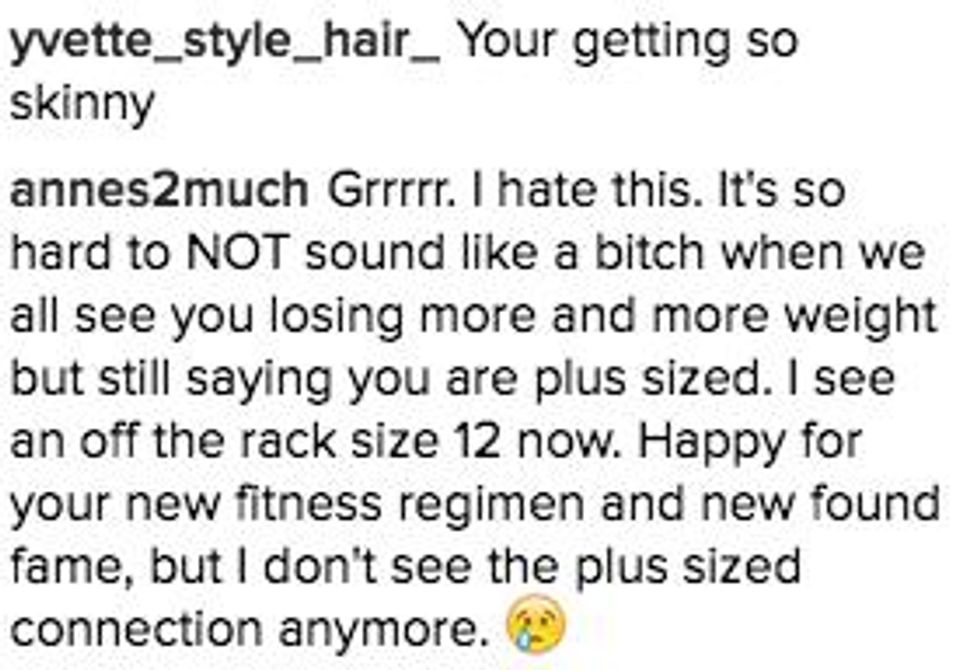 Thankfully, Graham did not entertain this bullshit for long, as according to E! News, she commented back that "People come on my page and body shame me because I'm too big, because I'm too small, because I'm not good enough for their standards."
"But at the end of the day I'm good enough for me," she continued. "Angles will make anyone look bigger or smaller and I just happen to know mine."
Graham also fired back via Snapchat, where she uploaded an image of herself on the catwalk that read, "I will not let others dictate what they think my body should look like for their own comfort, and neither should you."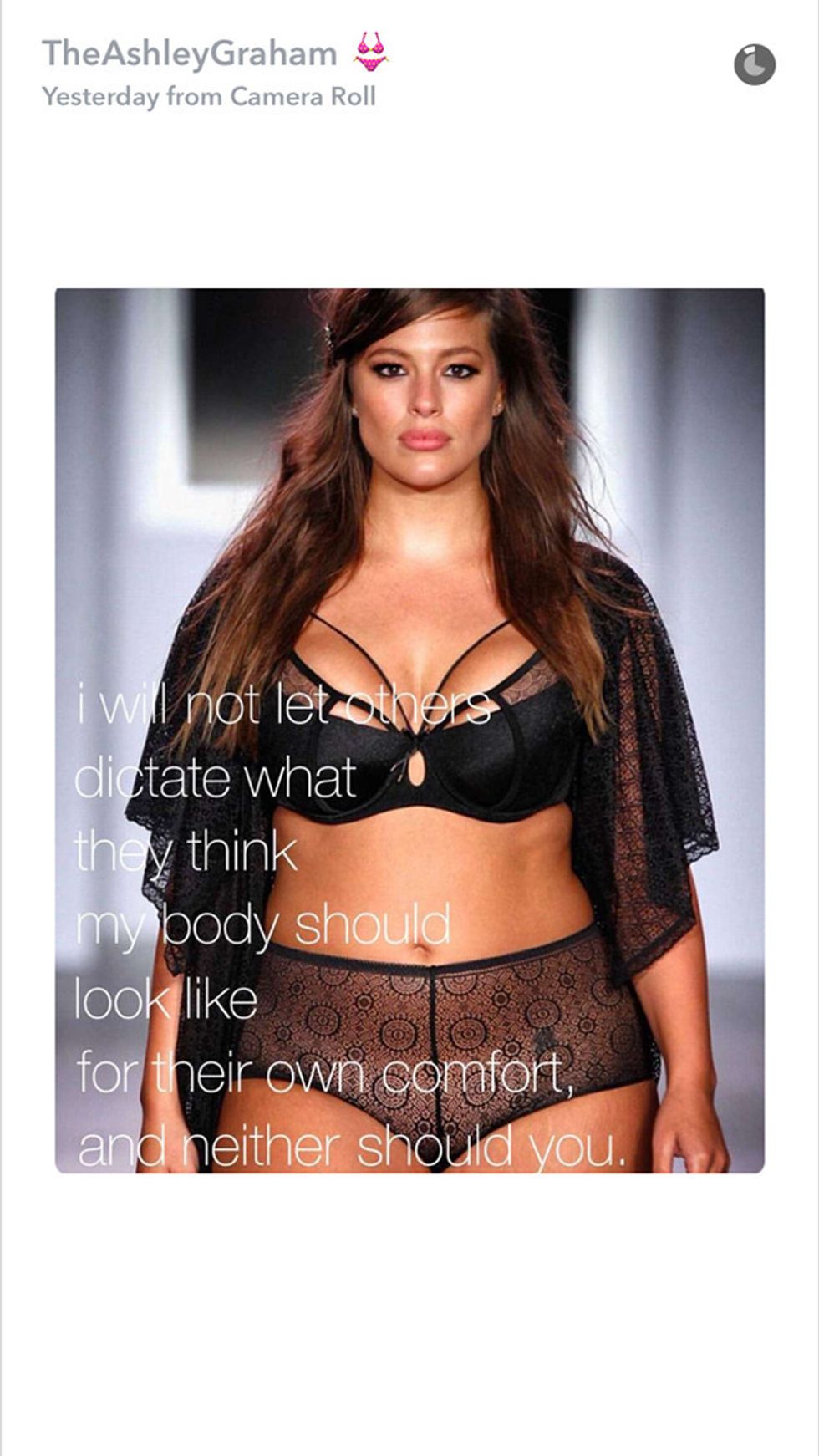 Boom.
[h/t E! News]
photo via Ashley Graham's Instagram