Ashlee Simpson is back, though for anyone who wept in a childhood bedroom while blasting "Pieces of Me," it doesn't really feel like she ever went away. But for the past few years, Simpson has lead a quieter life with husband Evan Ross (as in Diana), mostly steering clear of the spotlight. And it made sense. Fame was not exactly kind to Ashlee Simpson. The SNL debacle simply would not die.
Simpson's first show, The Ashlee Simpson Show, aired on MTV from 2004- 2005, when she was just 19. The series was part of a wave of early celebreality television that included The Osbournes and older sister Jessica's Newlyweds, and was wildly popular, if short-lived. But now the singer is returning to television, with a reality show (though "docu-series" is the preferred term) following the recording of a joint '70s-inspired R&B album with Ross. Ashlee and Evan, airing on E!, will show the couple at work and at home, with an added bonus — they'll release a song with the airing of every episode.
The couple has an easy, affectionate manner, an obvious closeness. They even share clothes (which has inspired a new clothing line, Jagger Snow, named for their two-year-old daughter). And they openly admire each other's careers: Simpson's early albums were massive, and Ross has an established career as an actor and musician (he currently sings and acts on the Lee Daniels series Star).
But it can be difficult to make a name for yourself when your name is already famous. Though Simpson and Ross publicly express nothing but admiration for their relatives, they want you to get to know them beyond what their surnames imply. And so they sat down with PAPER to show us more.
How did you two first meet?
Ashlee Simpson: We met through friends. The first time we met, we were at — it was like a friend's birthday party and I thought you were cute.
Evan Ross: And then, we like danced and we went back to a friend's place where we listened to music. It was a recording studio kind of spot, and then, we had a dance off of some sort. She was probably lifting her legs up.
AS: I'm a classically trained ballerina! And he's got his like swaggy moves.
ER: No. I don't know [if] you'd call it swaggy, but I definitely like to dance.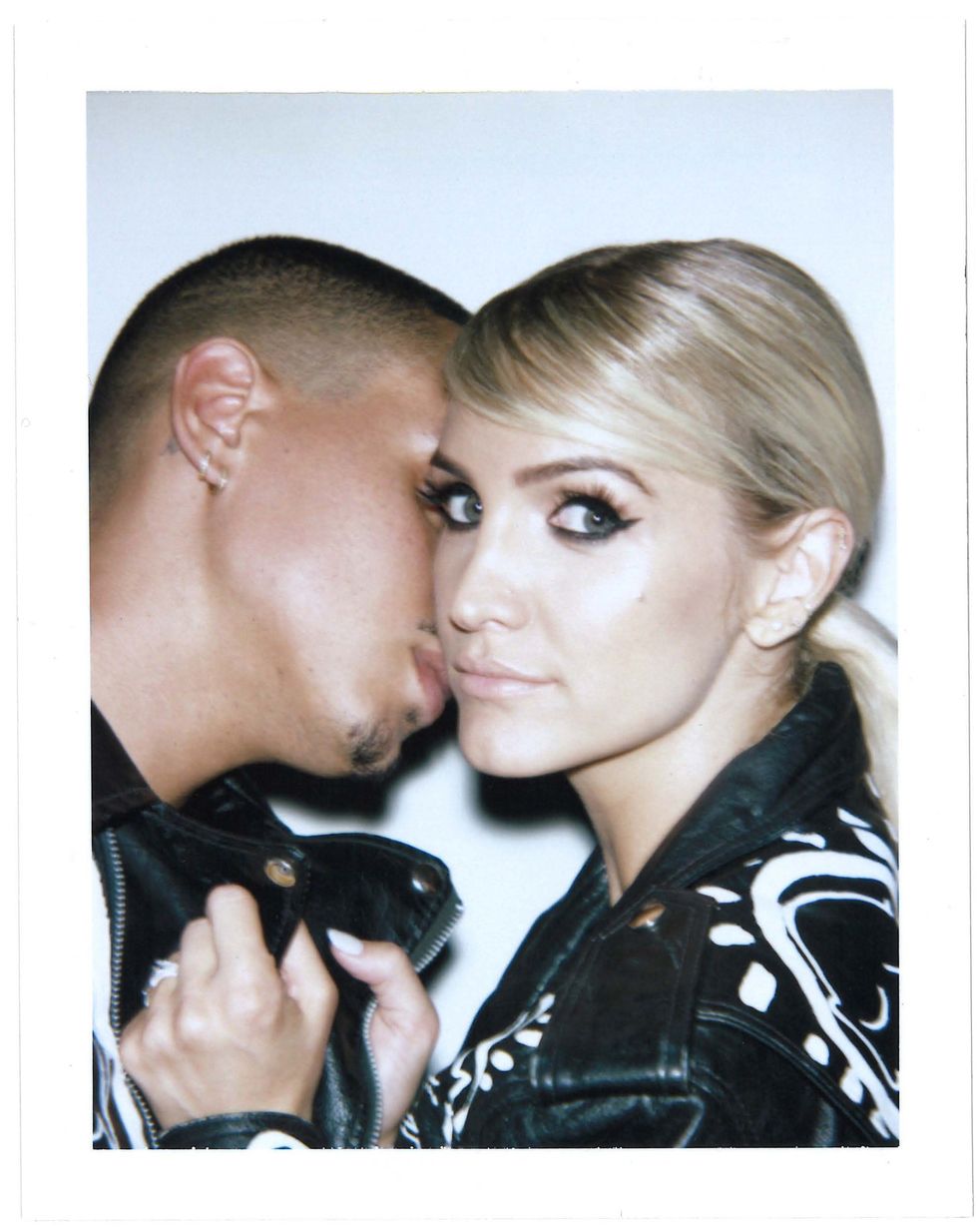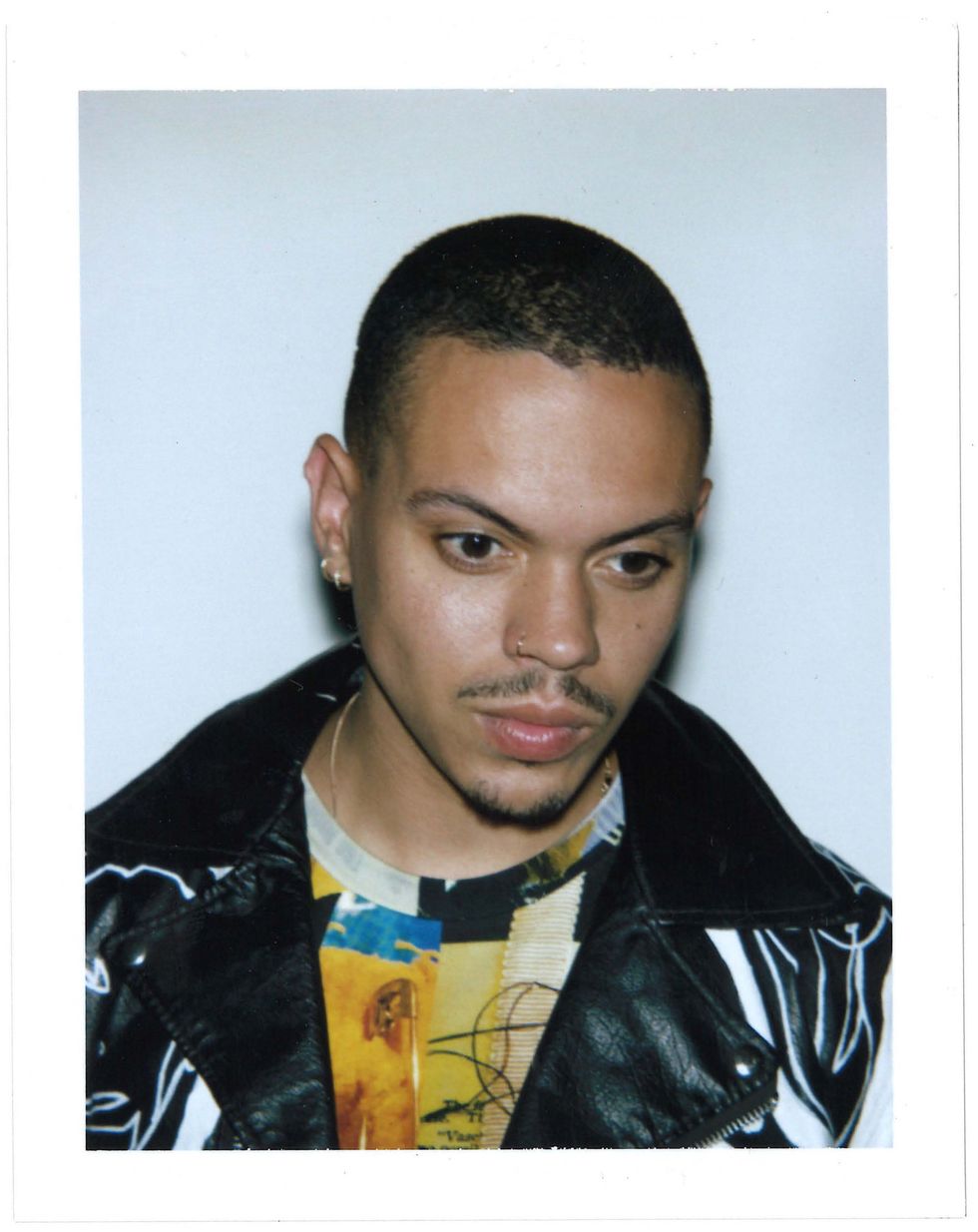 When did you start making music together?
ER: It was always just one of the things that connected us from the beginning. We liked both voices together, and as time went on, we really enjoy it and we thought it was something that we wanted to share.
AS: I remember the first time when we actually sang a song together. Evan was in the studio. Doing his own album, and clearly, I really missed recording because I would come there and I'd be like singing and having my ideas, and Evan was like, "Baby, do you just want to sing on this song?"
Why the choice to do a show now?
ER: It was something that took some time to come around to. It was — we were actually just recording and filming that process, and in that time, you know we thought it might be interesting to actually share what it was that we were doing and the process of it, especially since she's been away for a little bit.
AS: I've been away for such a long time and I feel like there was something that did resonate with me. At the time, we were like maybe it's a documentary or whatever, but it ended up being a docu-series, letting people in to see where we're at and what we're doing and the process of it, and how the music is made in the — the beautiful stories that go behind it, and our family. For me, it's been a journey of finding my balance of as a mother and as an artist, and with the studio and when there's time for that, and also, to go to bed at the hour that I like to go to bed at, so that's a whole journey in itself.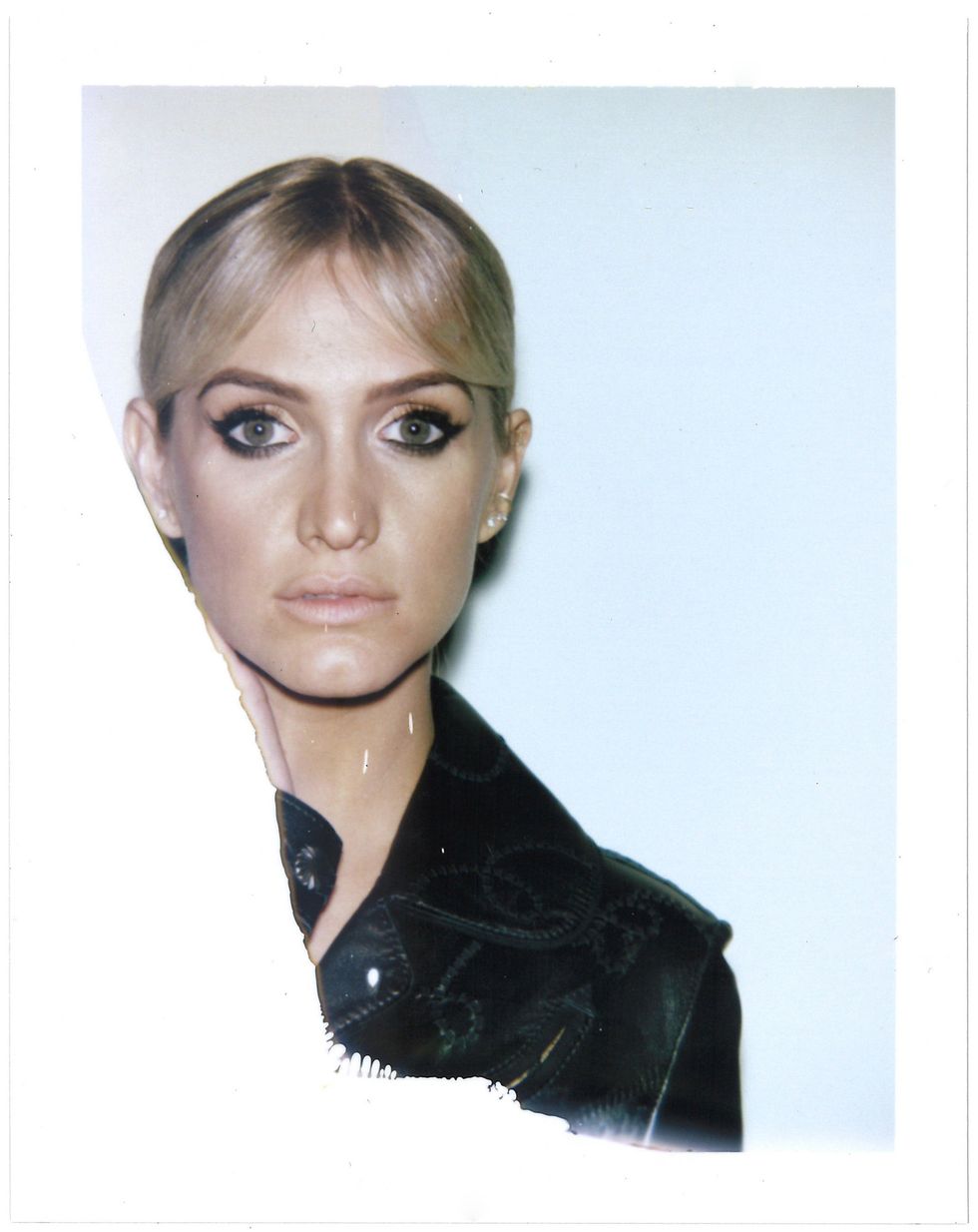 You were 19 when you filmed your first show, and the public was harsh. Were you nervous to return to reality television this time?
AS: When I did my first show, I was so young. I was 19 and everything was so new, and I had so many cool experiences through that. But there was a lot of scrutiny with all of that, and there was definitely pressures from the world. If anything, you know I feel so happy at where I'm at, and I love music, and writing has always been something that I've loved to do and I'm just excited to share it with the world.
Ashlee is a veteran at this, but Evan, what was filming like for you? Was it scary, or did you get used to the cameras quickly?
ER: I think I got used to filming this docu-series pretty early on. I was able to get comfortable with it. It still was new. There were things that I was frightened of. I think I was more frightened of just the newness of all of it.
But it was exciting, and we produced it, so it was something that we knew what we were getting ourselves into, and it was authentic and it just felt like we were actually documented something that was going on in our lives, so it really — it wasn't that hard. It wasn't that scary once we got started.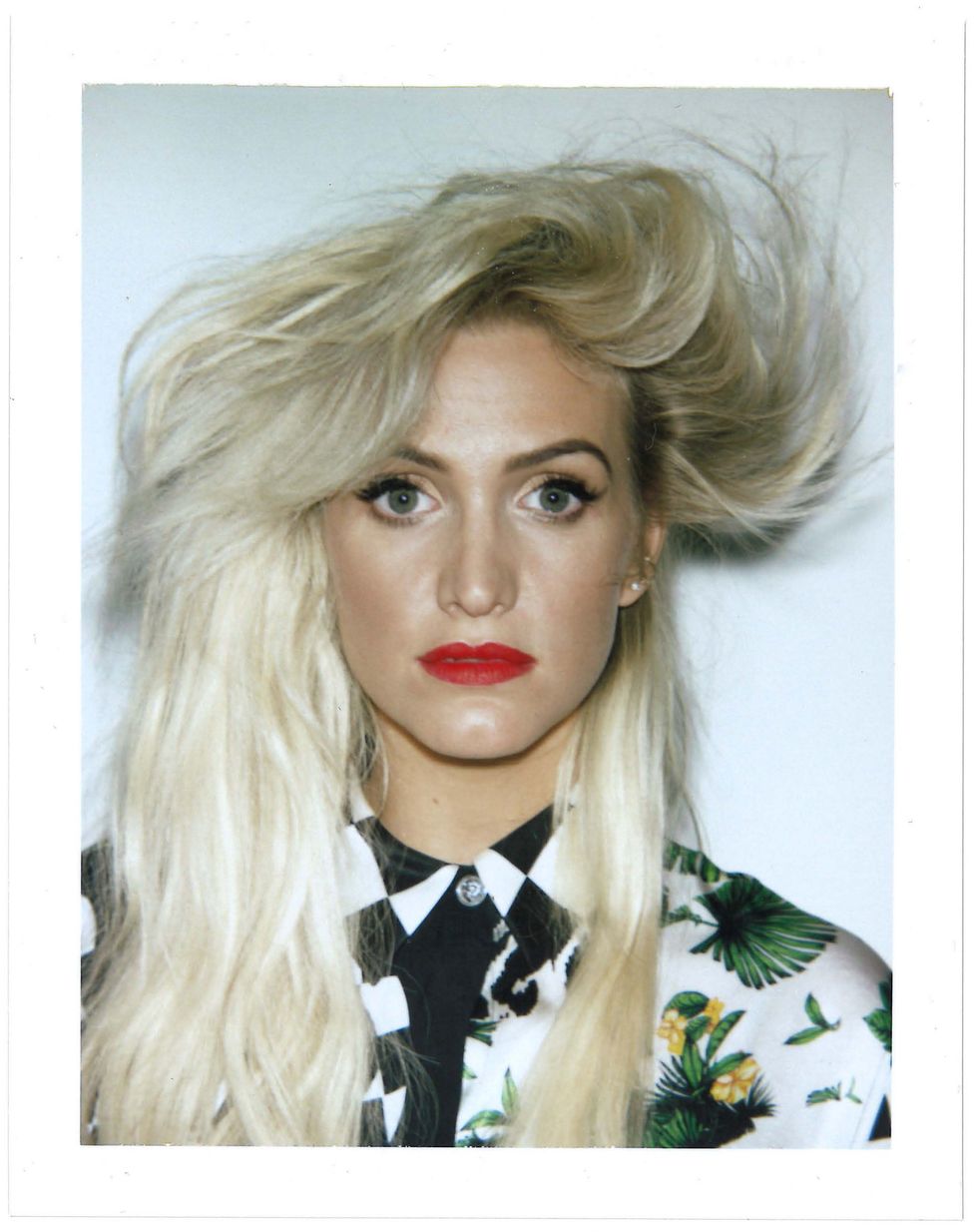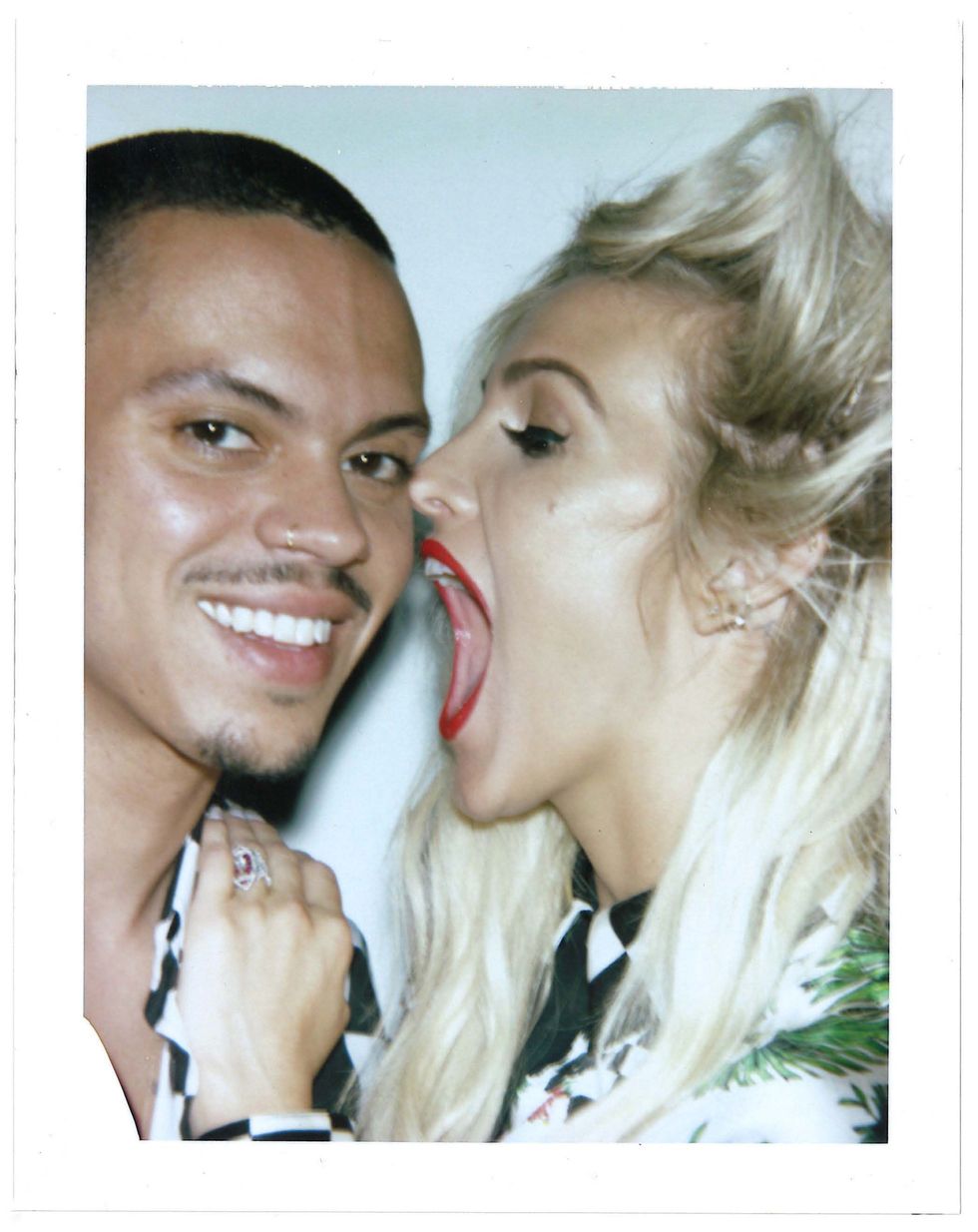 Ashlee, did you learn any lessons from the first go-around that you were able to apply to this show?
AS: My first go-around shooting a show was actually a beautiful experience, because everything that I was going through, my fans really got to go through with me. The amount of support I received from that and love and whatnot was really amazing, and that was all authentic and real and what I was going through. I feel like, now, doing this, it's just a totally different time, different story.
ER: I liked watching her show. I saw pieces of it as we were getting ready to start shooting this and I was like, "Look how cute she was."
AS: It's so funny. When I look back, I'm like, 'Wow. What was I wearing?'
ER: She was so cute.
AS: It was the time, okay? It was the time, people.
ER: I would've dated you back then.
AS: I'm like, what was I wearing? Like these baggy pants with my butt crack showing that say "punk" on them. Green converse.
ER: It was great. I thought you were so cute.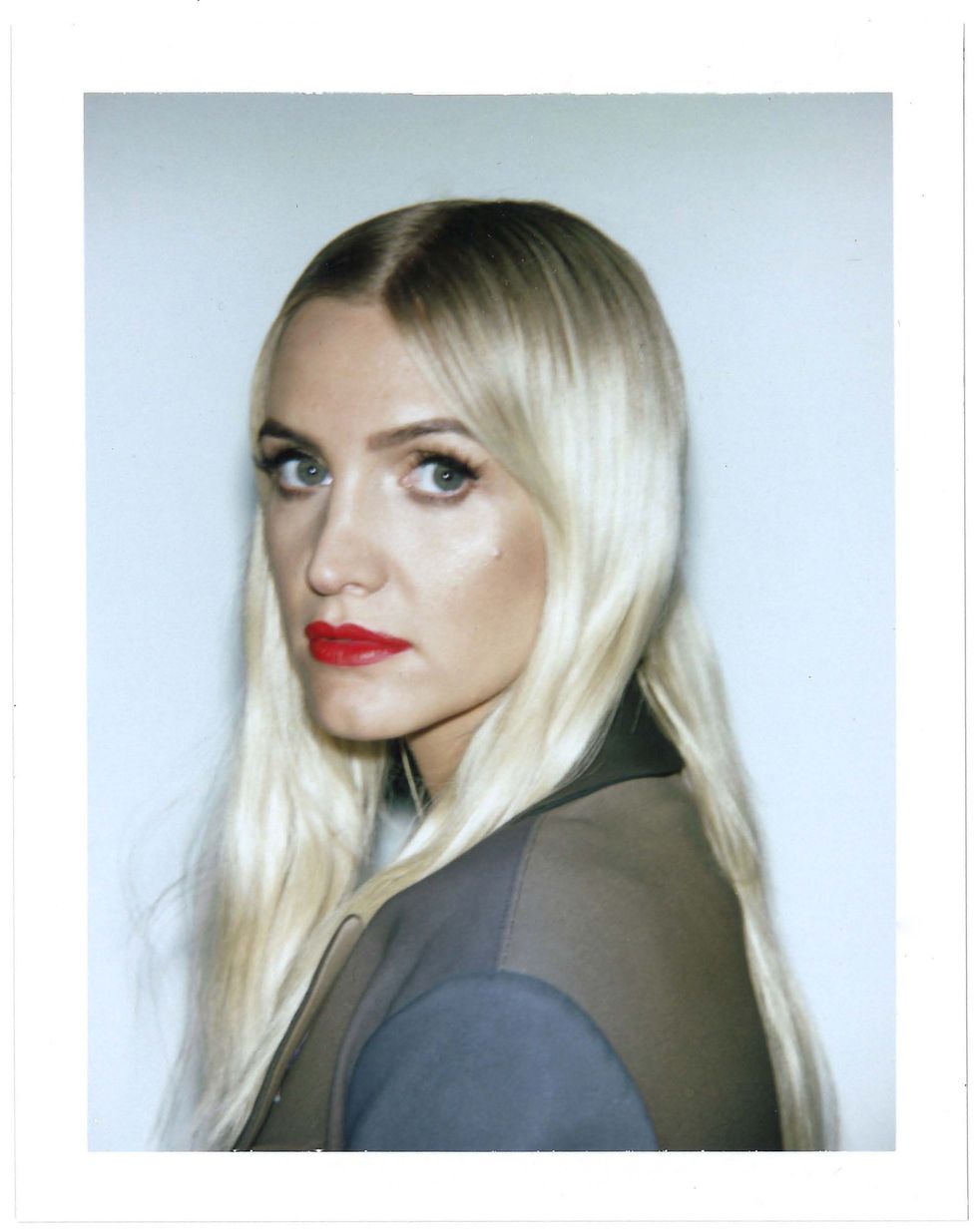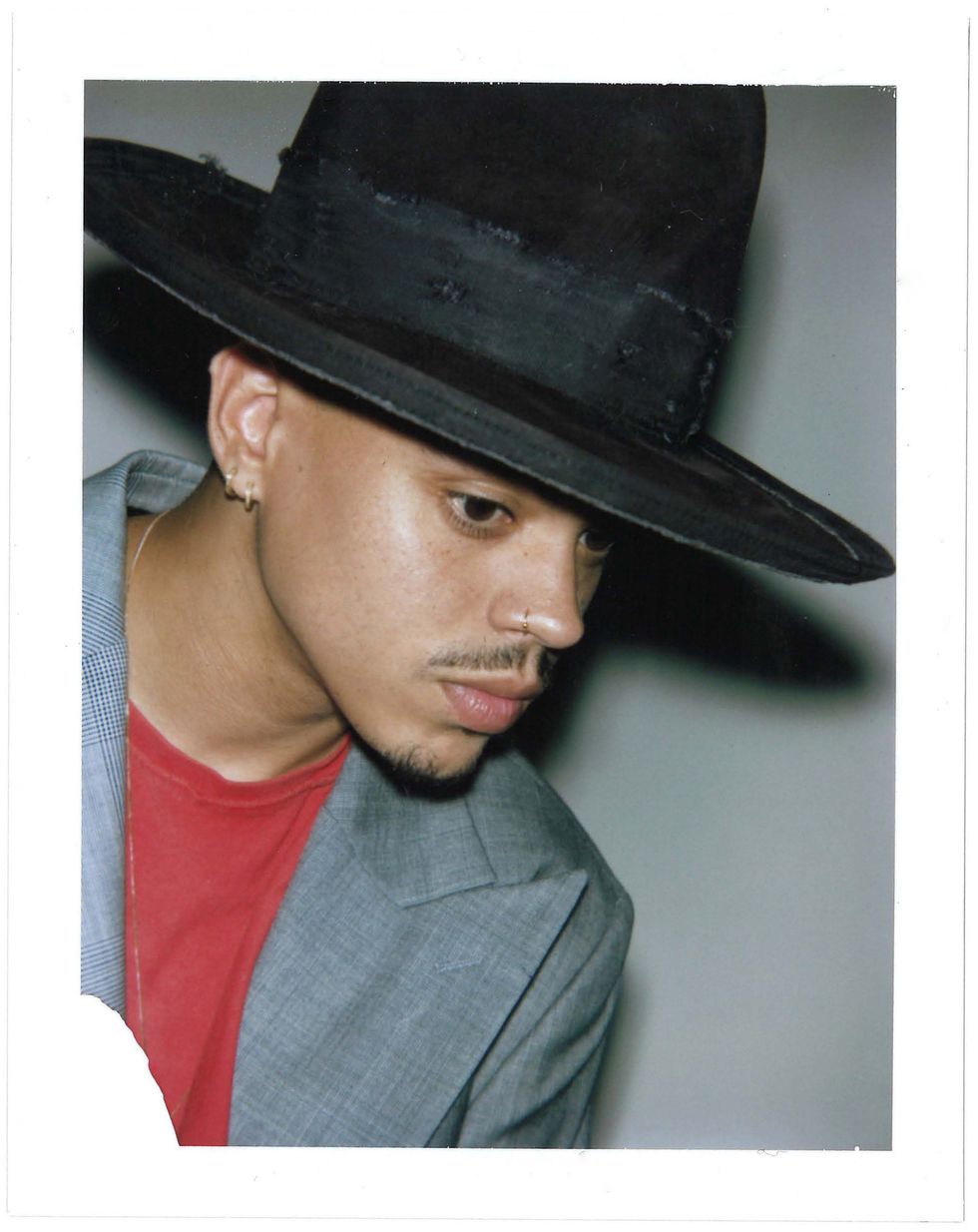 You both come from such famous families, which is obviously a huge privilege, but does it ever feel like a burden?
AS: For me, when I was younger, I was like this is who I am, as an artist, and this is what I am. And there were moments where people would compare me to my sister. But we're not like that, so I don't ever feel like it's a burden. I think it's actually amazing that I have a sister and we can share a passion that we love. You know, both of us have taken like long breaks, and it's still cool because, at the same time, we both have been writing music and we share that together, and we have those special moments. It's very cool.
ER: They've both done such big things in their life. It's just cool siblings. And with my mother, it's like if there's any shadow, I'd love to be under her's. I was so lucky to be able to experience that with her and be a part of that, because it's made me who I am today. I like that shadow.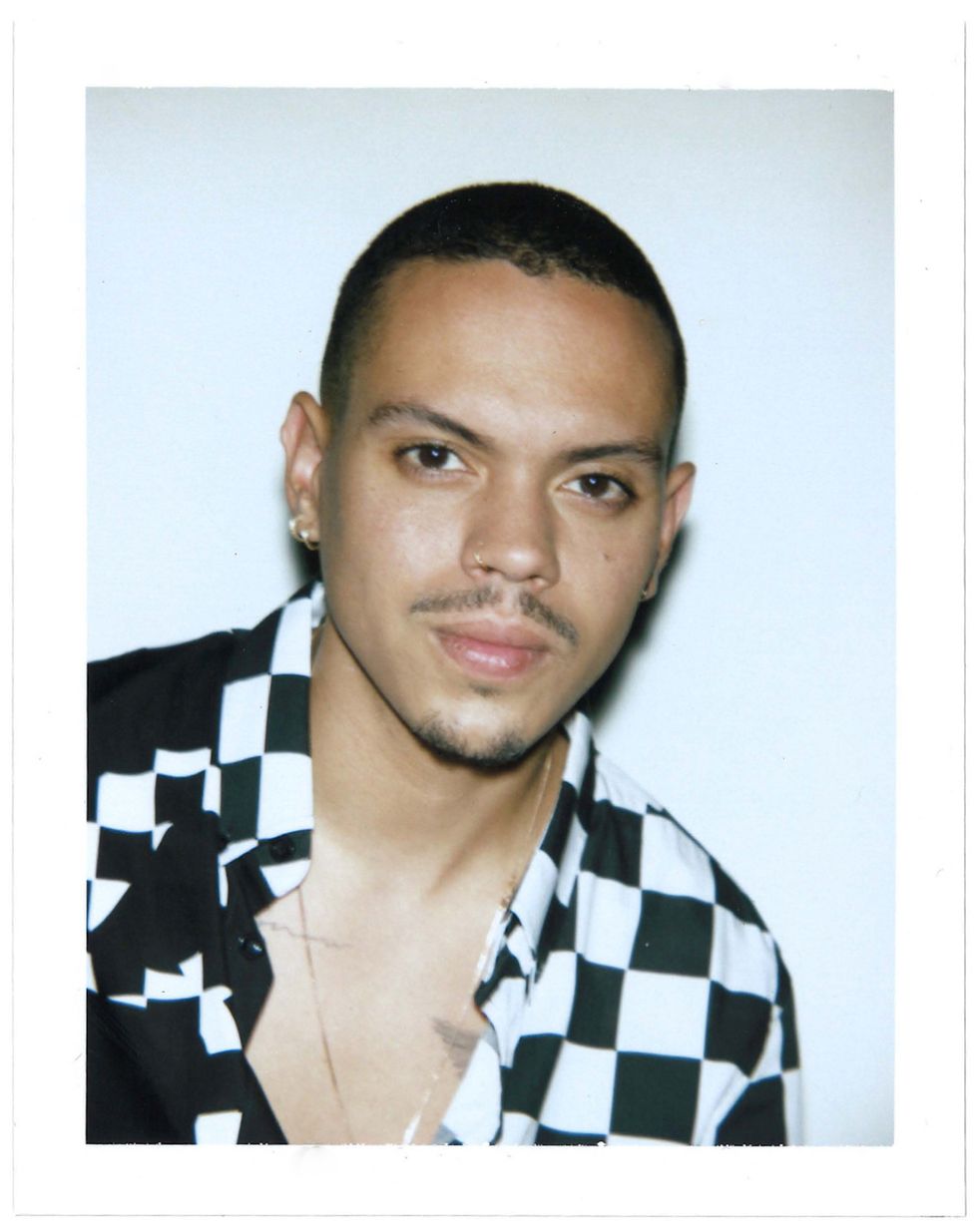 What's it like blending such well-known families?
ER: Blending our families together was kind of really easy. Even the wedding. I mean especially with the wedding. We got everybody together, so it was — it's a lot of people.
AS: It was so fun. It was like camp.
ER: But everybody became best friends really quickly. Like everybody's super fun and loving, and so, that was actually the easy part.
AS: Yeah. The dance floor was so good.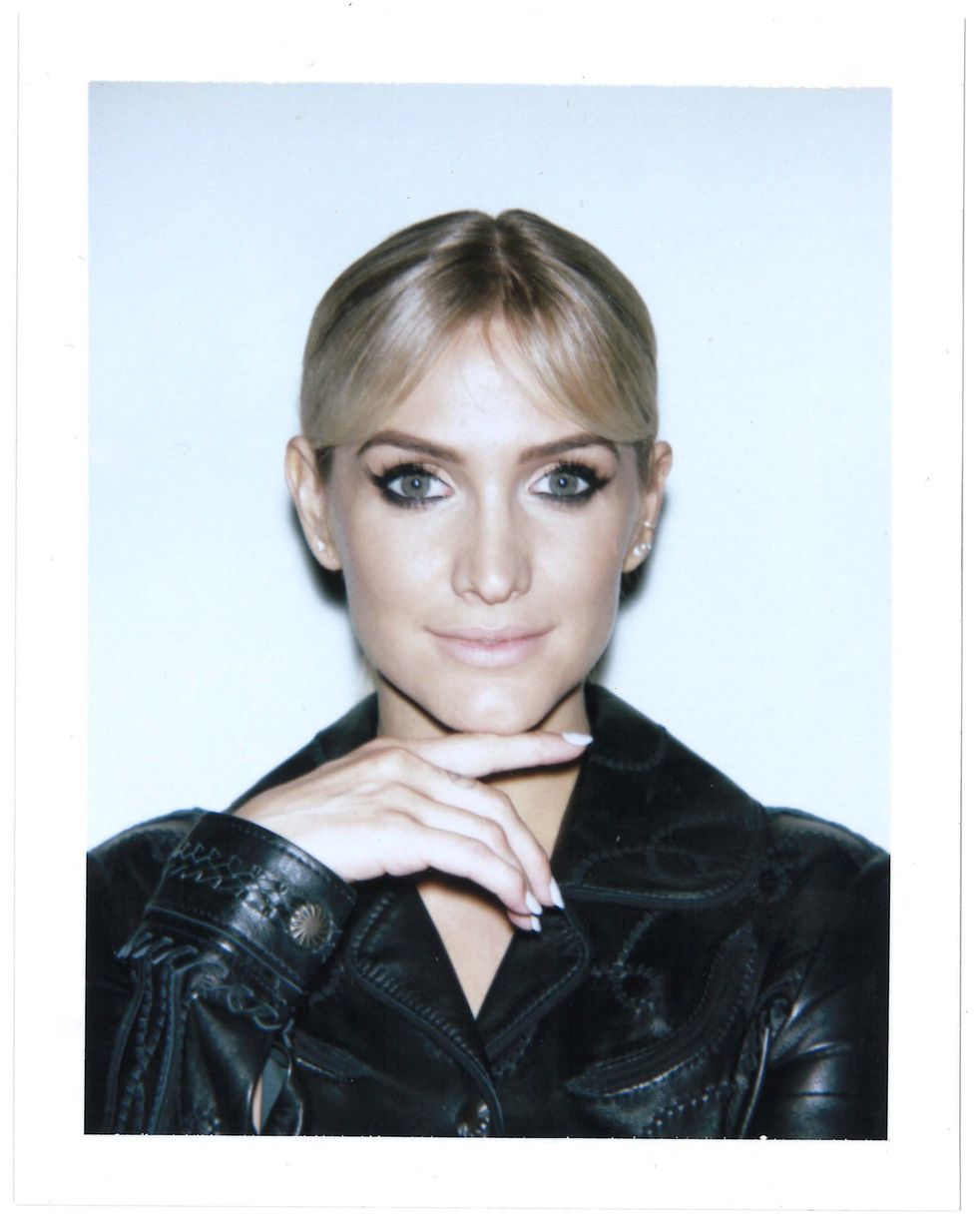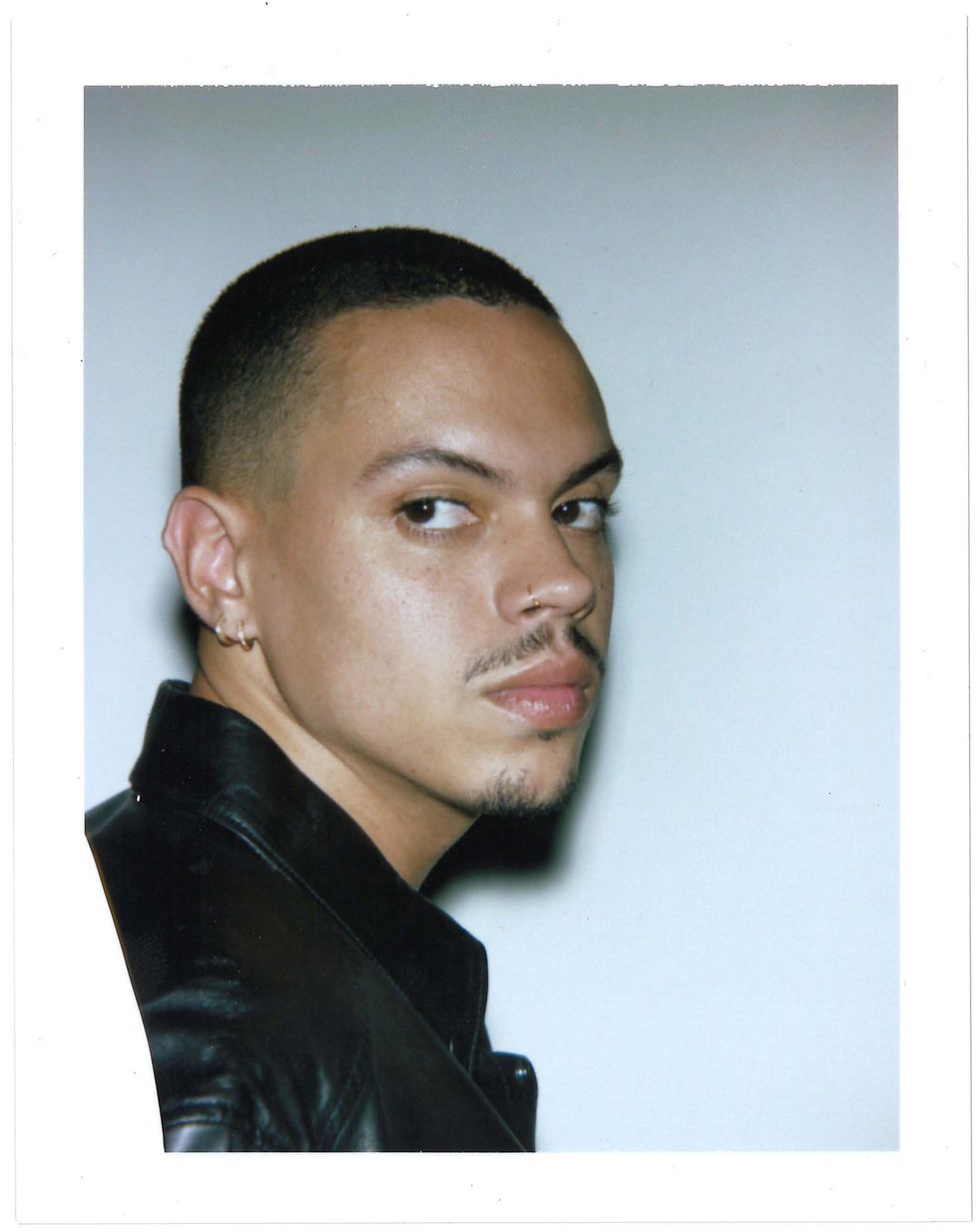 What happens at a Simpson-Ross get-together?
AS: I think the idea of a Simpson-Ross get-together seems crazier than it is.
ER: It's fun.
AS: Let's all lay around and chill and hang.
ER: And eat chips and dip.
AS: Lots of chips and dip.
ER: Seven-layer dips!
Ashlee, I've seen a few quotes in recent interviews where you've said you feel like people don't know you and Evan. What do you want people to know, to see?
AS: I've said a few times. I want people to get to know Evan and I and that they don't really know us, and I think that's because I've kind of lived a pretty private life. Even now I'm learning to Instagram and get a little better with that, and I'm getting there, slowly but surely. Like I just learned the DM thing the other day. [Laughs]
With this show, I want to be able to people have a nice inside look at who we are. I don't know. I said that really awkwardly! There you go. There's something you're gonna know about me. You probably know from the first show, but I'm super awkward. [Laughs]
I do want people to get to know us and get to know who we are. I think we have a good love, and I think that the way we work together as a couple, and as friends, is really something special.
Sign Up for the Morning PAPER