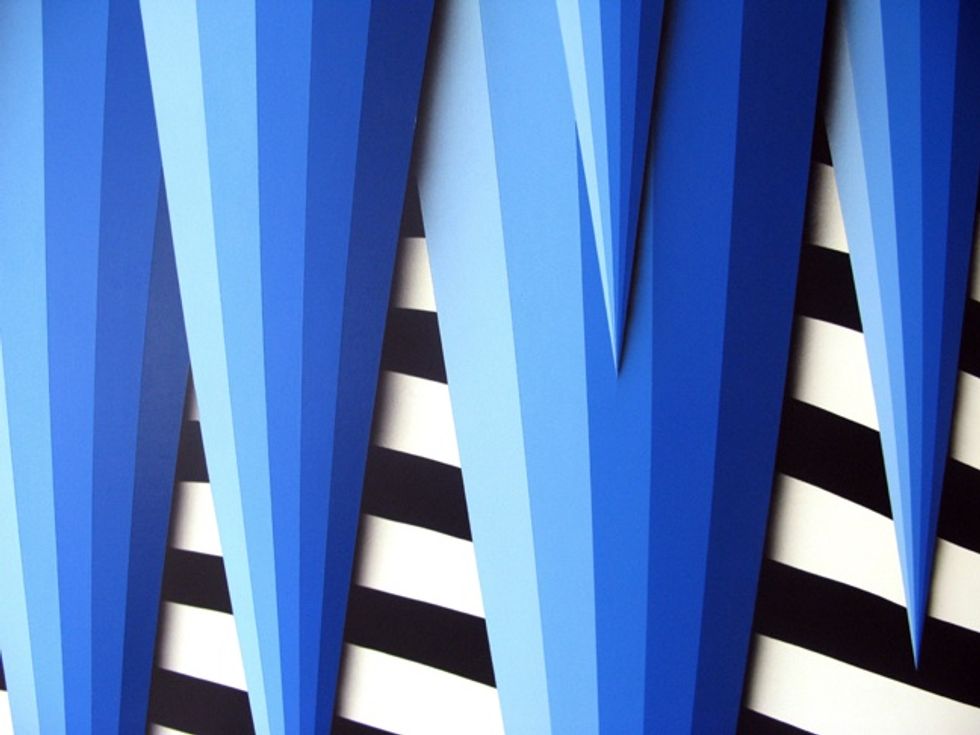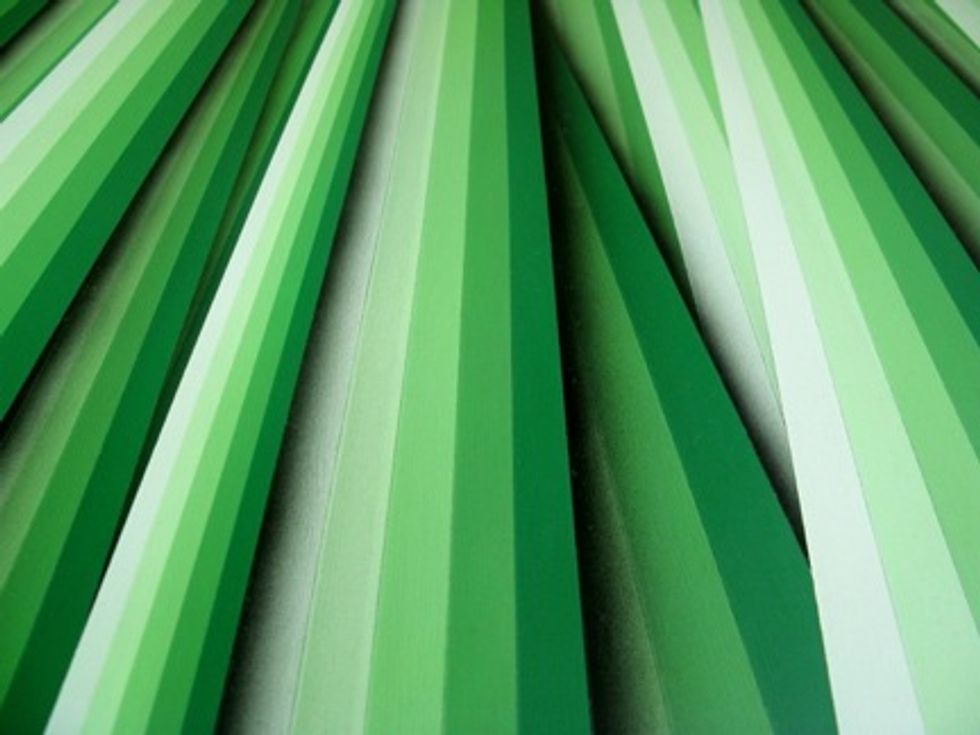 When I was first introduced to optical artist Tofer Chin's work, I wasn't sure if I liked it or not. It felt a bit dated and sterile, yet filled me with a strange nostalgia for Ticonderoga pencils, BMX bikes, and slip-on Vans. I needed to see more, and in person.
I made an appointment to stop by Chin's studio in Los Angeles to catch a glimpse of his new work, which was being prepped for an exhibit at the Fecal Face Dot Gallery in San Francisco. I was pleasantly surprised. His newest collection of vibrant, playful-yet-earnest pieces entitled "Alex," is an ode to his former drug dealer. They reflect a few particular months back when Chin was a teenager dabbling with mind-altering substances, yet still represent his on-going relationship with Op-Art. Here, Chin's pieces shifts gear from his previous works, which used unnatural color to examining the spiritual and psychological impact of synthetic LSD. "Alex" attempts to enhance the viewer's personal point of view by conveying the organic effects of mescaline. Through an emphasis on highly detailed and surgically precise checkerboards, stripes, and angular spikes, Chin succeeds on capturing the real, trippy deal.
An opening reception for "Alex" is at  6 p.m. tomorrow night San Francisco's Fecal Face Dot Gallery (66 Gough St. (415) 255-6479) The show also marks the release of Chin's new limited-edition acid print, entitled "No. 1.2," available through the gallery.