Artist/activist Ai Weiwei has just released an image recreating the heartwrenching photograph of 3-year-old Aylan Kurdi, a Syrian refugee who drowned in the Mediterranean Sea last September. Photographed by India Today on the Greek island of Lesbos, the photograph was intended to highlight the ongoing migrant crisis, but has also sparked criticism from those who call the quote-unquote tribute "egotistical" and "crude."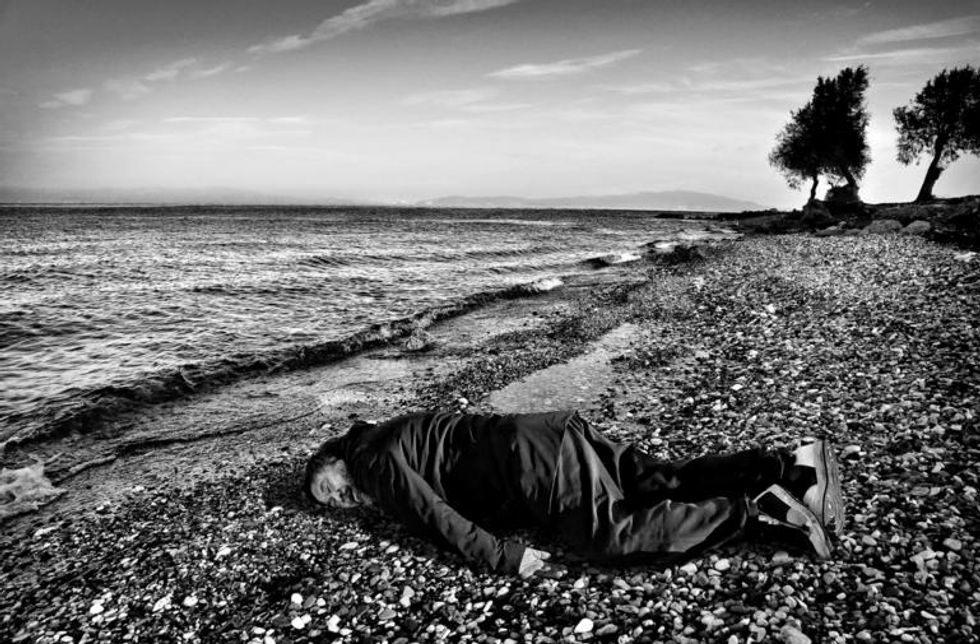 photographed for India Todayphoto by Rohit Chawla
Ai has spoken at length about the migrant crisis and told CNN that "[posing for the photo was] an idea that came quite spontaneously."
[h/t The Washington Post]