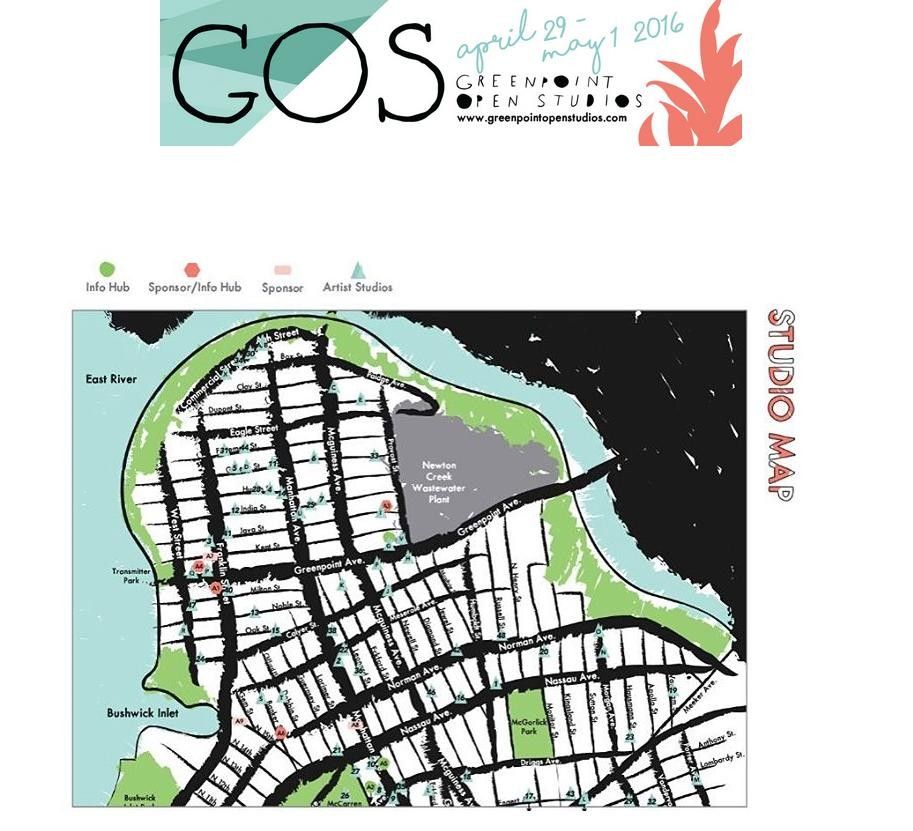 Go crazy in Brooklyn all weekend! Greenpoint Open Studios runs both Saturday, April 30, and Sunday, May 1 -- and the fun gets rolling Friday night at 8 p.m., with a launch party at Java Studios (252 Java Street, Greenpoint). Spend a couple of days visiting over 300 artist's studios and check out all the exhibitions, performances, videos, music etc., before wrapping things up at Cassette (113 Franklin Street, Greenpoint), 6 to 8 p.m. on Sunday night.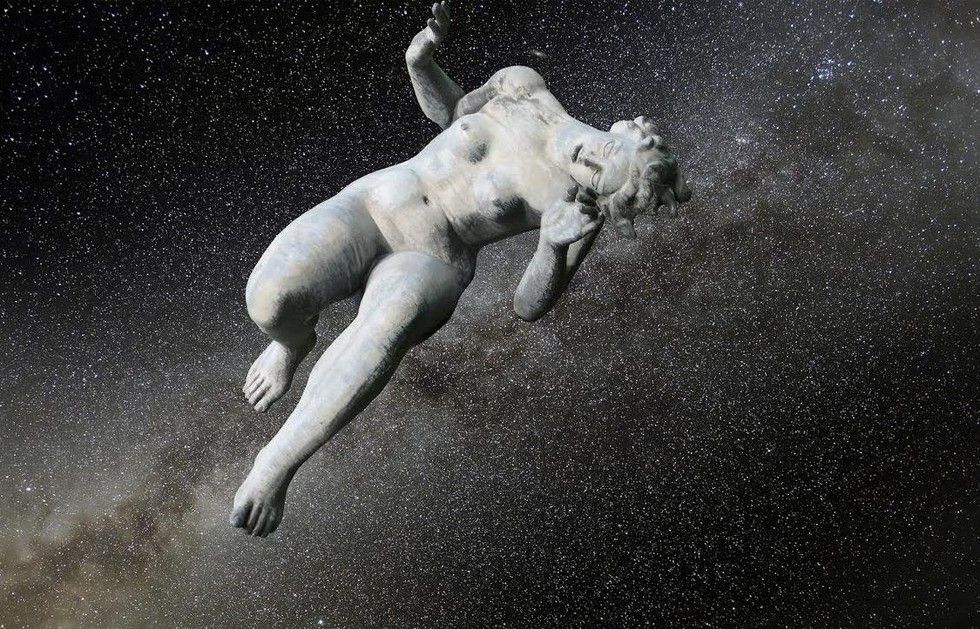 Jasmin Tsou's JTT Gallery (170a Suffolk Street) has a single sculpture by Urs Fischer called "Ursula" on view from Sunday, May 1, 6 to 8 p.m., and up (sort of) until June 5. The work is a replica of Aristide Maillol's "La Riviere," but Fischer's version is made of moldable plasticine, and gallery visitors are invited to take off a chunk and mold it into something new. The "new" works will remain on view throughout the show's run.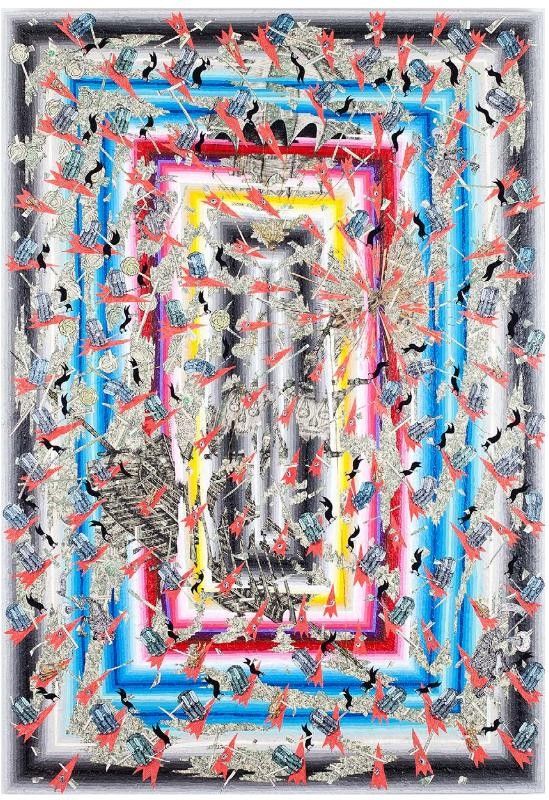 Andrew Schoultz, Broken Tapestry, 2016

Joshua Liner Gallery (540 West 28th Street) opens a solo exhibition, "Age of Empire," by L.A.-based artist Andrew Schoultz on Thursday, April 28, 6 to 8 p.m. The show includes ink drawings, large-scale works on canvas and a big installation of several painted pillars, toppling into each other "like dominoes." Up until May 27.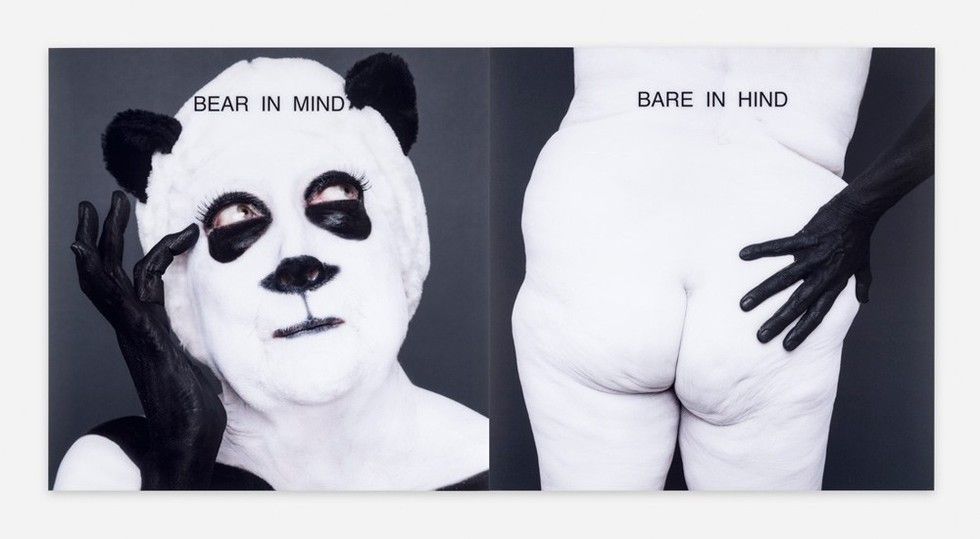 Martha Wilson, Bear In Mind/Bear In Hind
On Friday, April 29, 6 to 9 p.m., The Boiler ) (191 North 14th Street, Brooklyn) opens the fifth edition of SEVEN in Brooklyn with a collab show called "SEVEN-ish, Seriously Funny," featuring seven galleries presenting work by one artist. The artists -- Eleanor Antin, Jen Catron & Paul Outlaw, Gary Panter, Shannon Plumb, David Shrigley, Michael Smith and Martha Wilson -- will be joined by BHQFU member Sean J. Patrick Carney on opening night at 8 p.m. with a site-specific, multimedia comedy performance called "John Doe Has the Upper Hand." Up until May 22.

ABC No Rio (156 Rivington Street) hosts a panel discussion on Wednesday, April 27, 7 p.m., with Colab and Fashion Moda artists John Ahearn, Jody Culkin, Ilona Granet, John "Crash" Matos and Franz Vila talking about "the art that impacted New York in the '80s."
Jean-Michel Basquiat, Moses and the Egyptians

Nahmad Contemporary (980 Madison Avenue, 3rd floor) has their first show dedicated to Jean-Michel Basquiat opening on May 2, 6 to 8 p.m., and on view until June 11. The exhibition, "Words Are All We Have," was put together by Basquiat scholar Dr. Dieter Buchhart and centers on "the critical function of language" in the artist's work.

SVA's inaugural graduating class in Curatorial Practice -- taught by Steven Henry Madoff -- shows us what they've learned with a series of on-going openings. On Wednesday, April 27, 6 to 8 p.m., at Glasshouse (246 Union Avenue, Brooklyn) there's a launch party for a special issue of Ditto magazine focusing on the connection between art and fashion, curated by Marie Vigneau. And on Friday, April 29, 7 to 9 p.m. on the third floor of the Pfizer Building (630 Flushing Avenue), there's an opening reception for "Ornamentation of the Joint," a group photo show curated by Allison Peller.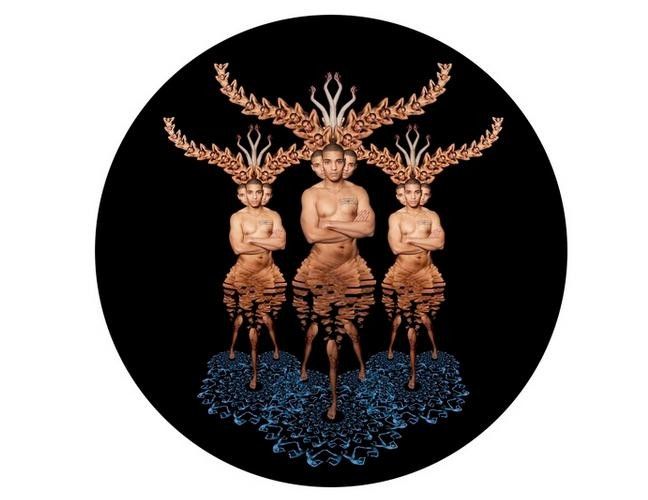 Renee Cox, Into the woods, they go
The Museum of Contemporary African Diasporan Arts kicks off their spring fundraising drive with a Paddle8 auction going live on May 4. Mickalene Thomas curated the works by artists including Sanford Biggers, Renee Cox, Lyle Ashton Harris, Dread Scott and Carrie Mae Weems. Go HERE to check it out. The museum's second annual Masquerade Ball is on May 19.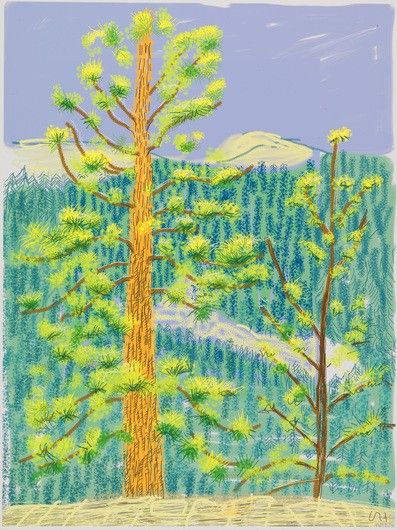 David Hockney, The Yosemite Suite

Pace (537 West 24th Street) opens an exhibition called "The Yosemite Suite" featuring David Hockney's iPad drawings on Thursday, April 28, 6 to 8 p.m. and up until June 18. The works were created during the artist's trips to the national park in 2010 and 2011.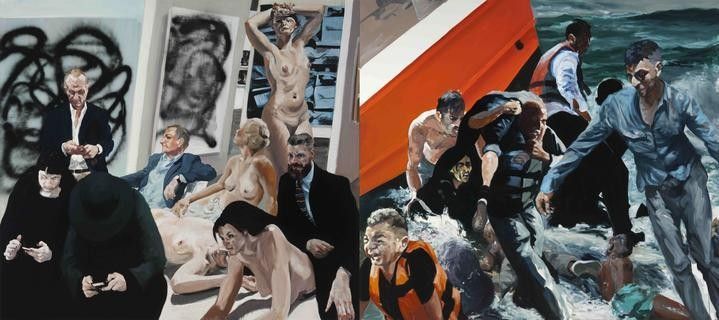 Eric Fischl, Rift/Raft

Skarstedt (20 East 79th Street) opens Eric Fischl's new exhibition, "Rift Raft," on May 3 and on view until June 25. The show, timed to coincide with the FRIEZE art fair, features paintings that "capture snapshots of the characters that roam the booths (at fairs)."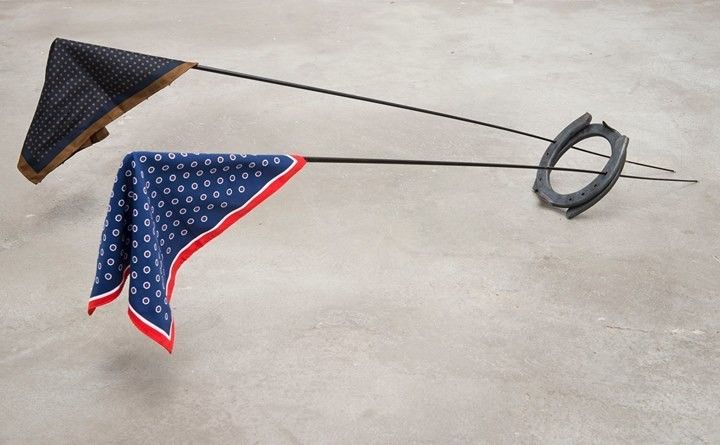 Nino Cais, Teach Me How to Dance
Brazilian artist Nino Cais has his first solo show in the U.S. opening on Saturday, April 30, 5 to 8 p.m., at Fridman Gallery () (287 Spring Street) and running through June 11. The exhibition includes 30 book interventions, 5 installations and a video in which the artist, dressed as a jockey, "simulates a galloping sound by hitting his own body, a victim of his own self image."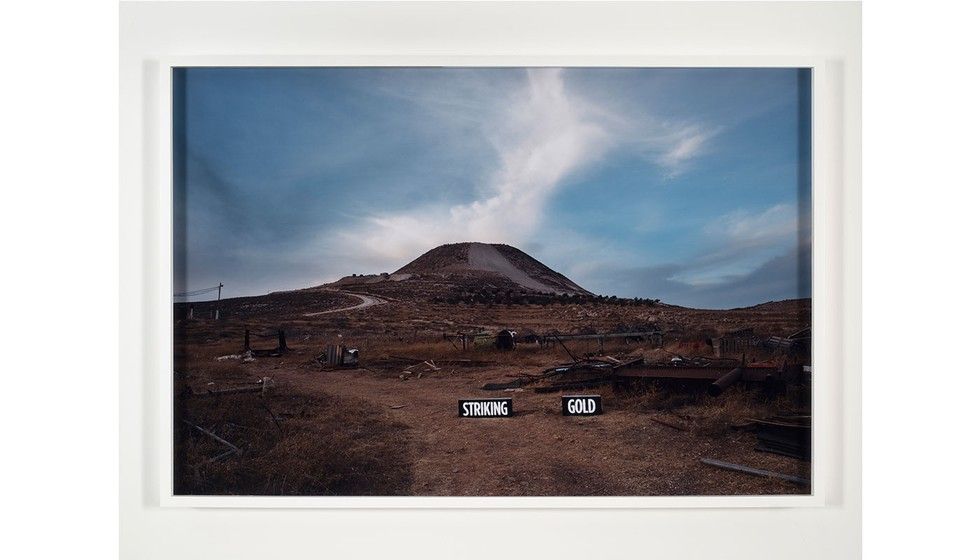 Jack Shainman (524 West 24th Street) opens "Facts on the Ground," the gallery's sixth solo show by Shimon Attie, on Thursday, April 28, 6 to 8 p.m. The New York-based artist installed and photographed thirty light boxes with text in public spaces in Israel and Palestine. Up until June 4. Attie is also in conversation with Maya Benton and Norman Kleeblatt on May 10, 5:30 p.m., at the New York Public Library.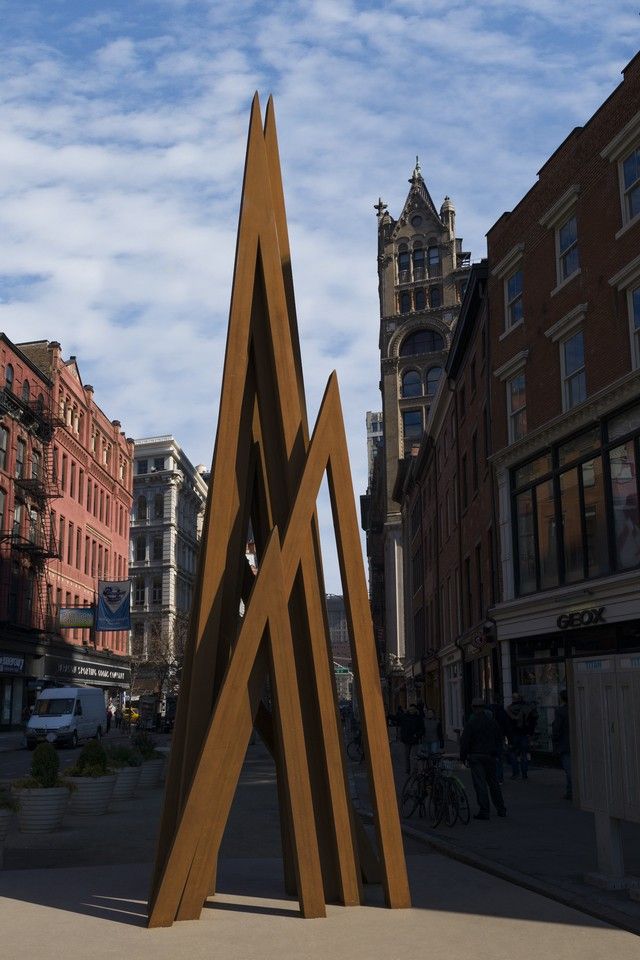 Paul Kasmin Gallery (515 West 27th Street) has their first solo show, "Angles," by the conceptual artist Bernar Venet opening on April 28. The works include new, large-scale sculptures and smaller works, drawings and maquettes. On view until June 18. Check out one of Venet's sculptures near Union Square on the corner of 17th Street and Broadway.