SPittsburgh's Andy Warhol Museum is celebrating Michael Chow and their upcoming "Voice For My Father" exhibition honoring Chow's father, Zhou Xinfang, with a private party at Mr. Chow in the W South Beach (2201 Collins Avenue, South Beach) on December 2. The exhibition, opening in February 2016, includes Michael's (aka Zhou Yinghua) paintings, plus portraits and imagery of Xinfang, the late grandmaster of the Beijing Opera. Christie's and Dom Perignon co-sponsor this "Night at the Opera."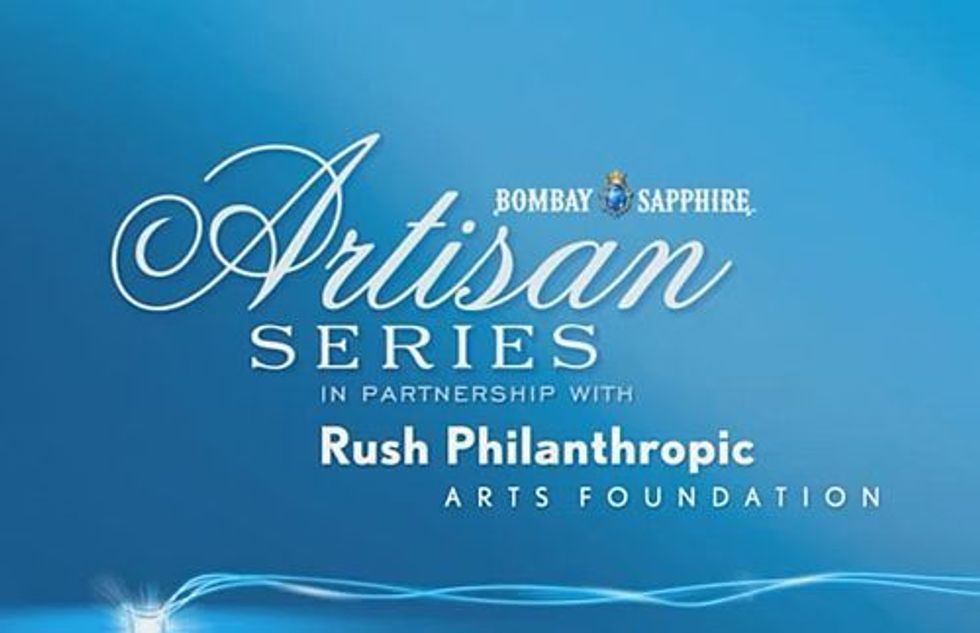 Russell Simmons, David Martin and Jorge Perez host the annual Art For Life auction benefiting Rush Philanthropic Foundation on Thursday, December 3rd, 7 p.m., in the Park Grove (2701 South Bayshore Drive, Miami) penthouse gallery. Simon de Pury will be the auctioneer for works by artists including Romero Britto, Shepard Fairey, Kehinde Wiley, Theaster Gates and more. Russell and Danny Simmons, along with Rosario Dawson, will also host their 6th Annual Bombay Sapphire Artisan Series finale party on December 4th, on the beach behind the Nautilus Hotel. Expected guests include Ciara, TK Wonder, Cipriana Quann and Patrick Janelle. The winners, selected from 12 national finalists, will be announced on the night.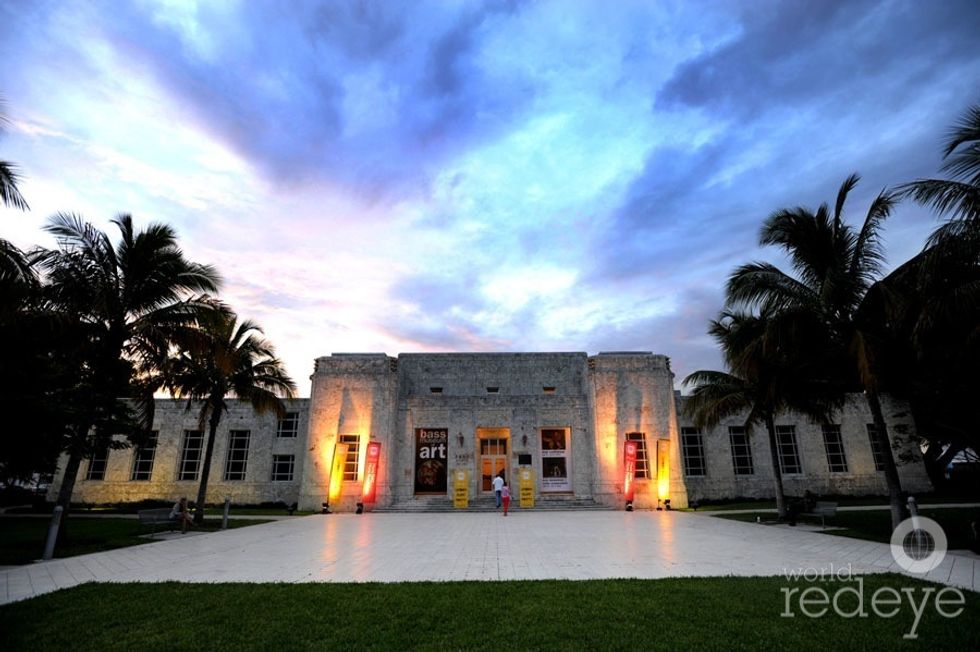 Bass Museum (photo via World Red Eye)
The Bass Museum (2100 Collins Avenue, South Beach) is closed for renovations until next year, but they're still doing "outdoor activations" in the surrounding park including the AB/MB PUBLIC sector and the display of a neon sign, "Eternity Now," by Swiss artist Sylvie Fleury. They are co-hosting a private dinner with Salon 94 Gallery on Tuesday in the Miami Beach EDITION Hotel.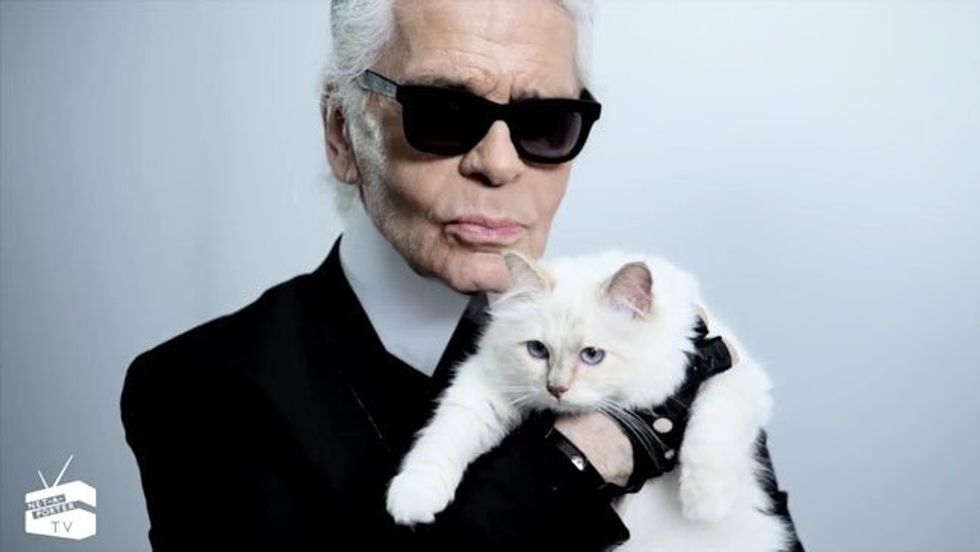 Zurich's Galerie Gmurzynska hosts an invite-only cocktail party at The Villa Casa Casuarina (1116 Ocean Drive, Miami Beach) on December 1, with Sylvester Stallone and Germano Celant. The gallery will be showing a retrospective of works by Karl Lagerfield (above) in their stand at AB/MB, curated by Celant.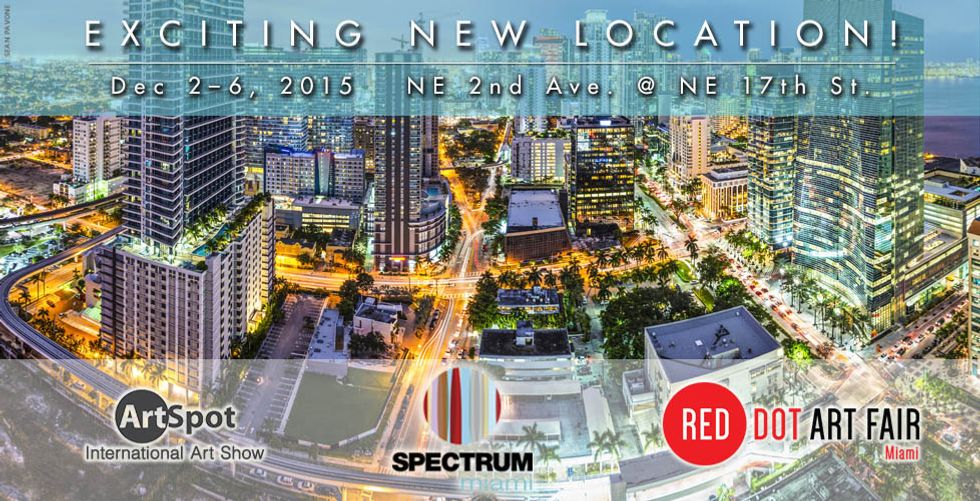 Burberry and Art Loves Fashion host the private opening night of the Spectrum Miami Art Fair (1700 NE 2nd Avenue, Miami) on Wednesday, December 2, 6 to 9 p.m. There will be a capsule fashion show at 8 p.m. by Burberry Prorsum and other couture collections in a showcase produced by Erik Rosete. After the showwill perform. The fair is open from December 2 to 6 in Midtown Miami with international contemporary art.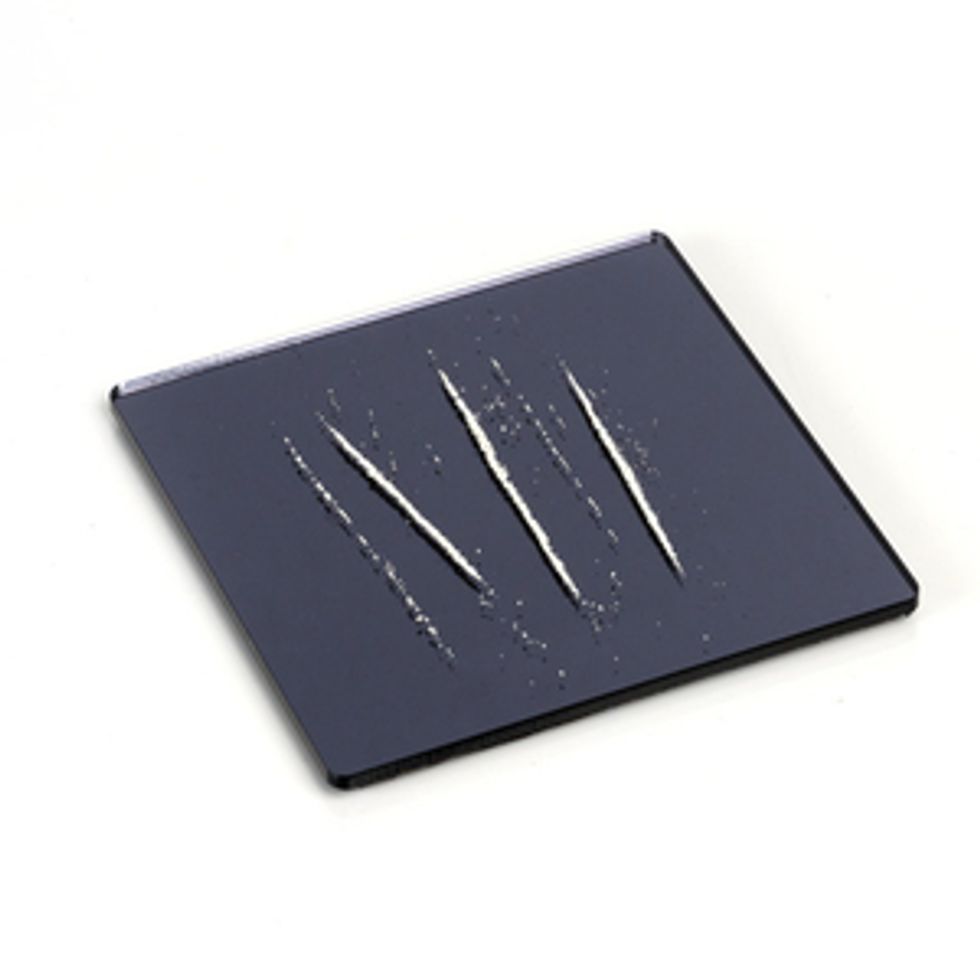 Nir Hod's "The Night You Left" coaster
December 1st, The Nautilus hosts "The Night You Left," a mirrored work by the New York-based artist Nir Hod. Paul Kasmin Gallery's PK Shop and Maison de Mode co-host.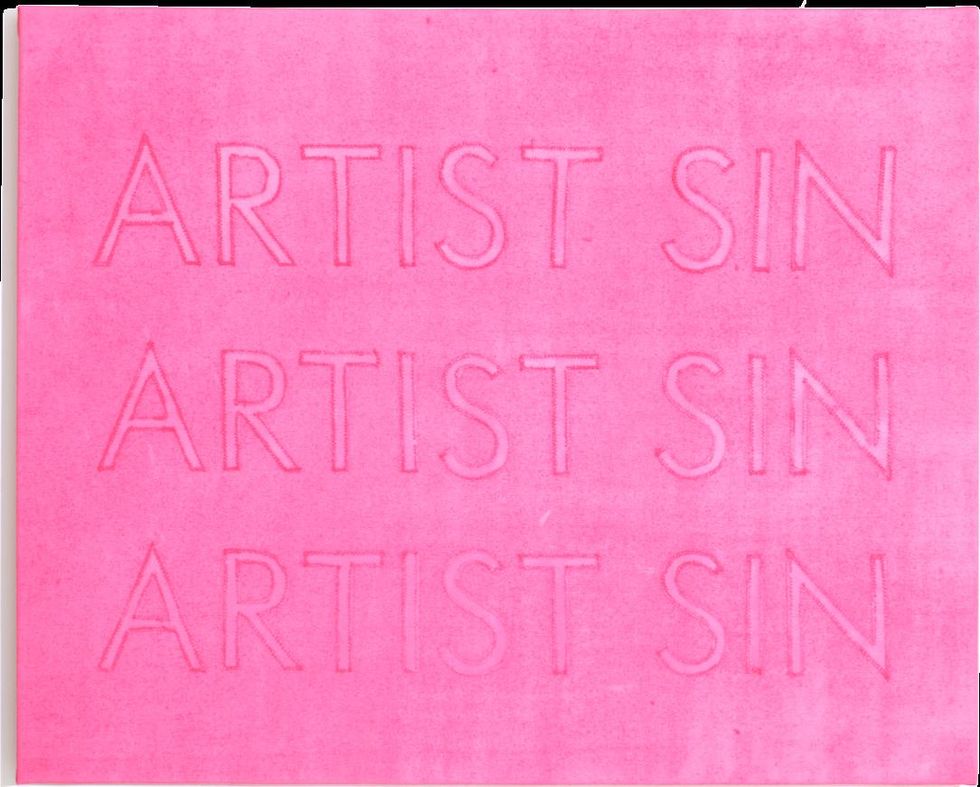 "Damnit, Brooklyn" by Mark Anthony Green

The DREAM South Beach (1111 Collins Avenue, South Beach) hooked-up with Brooklyn-based artist -- and new GQ "style guy" -- Mark Anthony Green for an exhibition of, according to Green, "what 2015 meant to me in both a macro and micro sense...wins, losses, heartbreak and promotion." The hotel will have a pop-up shop curated by the artist, and guests will get a complimentary print. There's a welcome reception on Tuesday, a private dinner and afterparty with the Green and A$AP Rocky on Friday and a pool party hosted by YESJULZ on Sunday afternoon.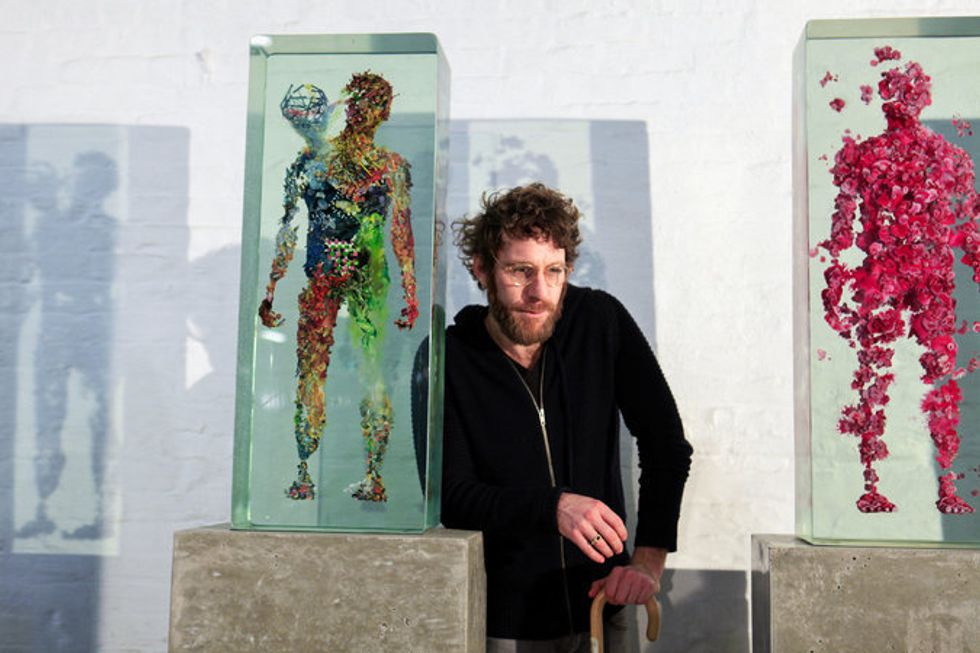 Dustin Yellin (photo via NYT)
TUMBLR's 4th annual, super-private Basel brunch honoring Pioneer Works founder and artist Dustin Yellin is at the Standard (40 Island Avenue, South Beach) on Friday, December 4. Over the last few years, they've spotlighted artists including Marina Abramovic, Daniel Arsham & Jonah Bokaer and Jose Parla. TUMBLR also hosts a "Shack-tacular" night featuring art by Marc Dennis and "special treats" at 1111 Lincoln Road, Miami Beach, on Thursday, December 3rd, 9 to 11.

Lenny Kravitz is showing black & white photographs he shot while traveling the globe over the last few years in an exhibition called "FLASH" in the Design District at 160 NE 40th Street, Miami. It's up from December 2 to 6, 11 a.m. to 8 p.m. daily, and it's open to all. A similar show of his photos in Vienna recently sold out.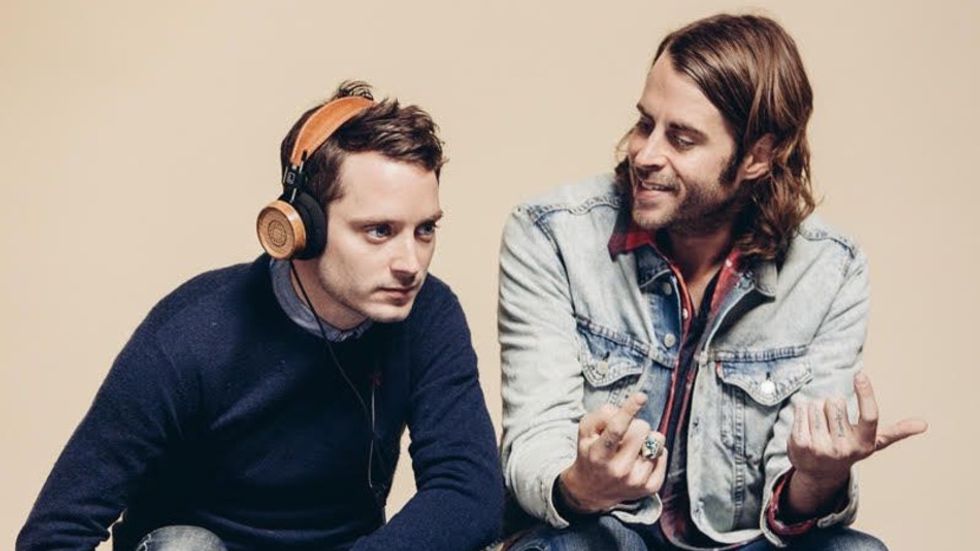 Wooden Wisdom (Elijah Wood and Zach Cowie) image: Geordie Wood
Brickell City Centre (750 South Miami Avenue, Miami) is giving a sneak peek of their work-in-progress development in downtown Miami with an invite-only event, "Illuminate the Night," on December 1st featuring the unveiling of "Dancers," a sculpture by UK artist Allen Jones; music from Wooden Wisdom DJs (Elijah Wood and Zach Cowie) and a 150,000 square-foot glass, steel and fabric structure called "Climate Ribbon" by Hugh Dutton.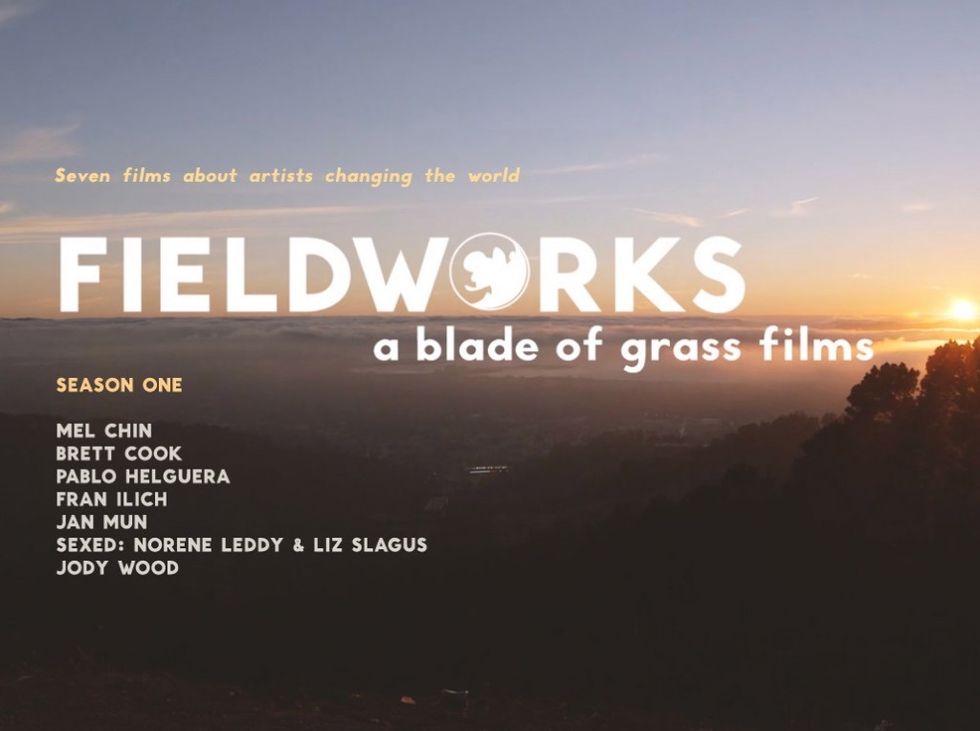 The New York-based arts org A Blade of Grass was formed to "nurture socially engaged art." They'll be down in Miami on December 2 and 3 hosting screenings of their short documentary series called "Fieldworks" at O Cinema Wynwood (90 NW 29th Street, Miami). Go HERE to check out all the details, times etc. and to RSVP for the free screenings.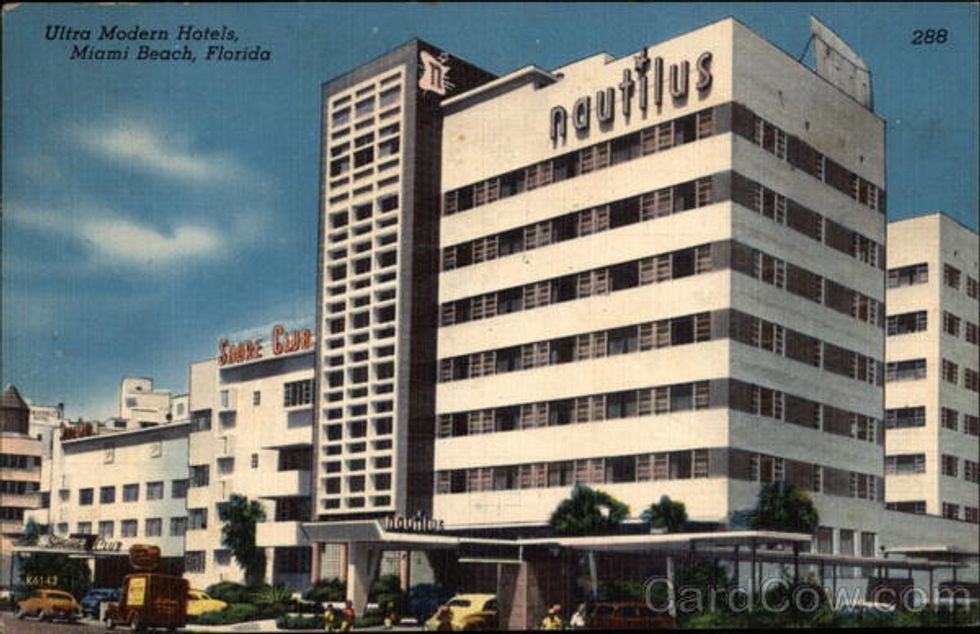 The Nautilus Hotel (1825 Collins Avenue, South Beach) is collab'ing with Artsy on a series of projects all week featuring artists including Dan Colen, Katherine Bernhardt, Mira Dancy, Nicolas Lobo, Eddie Peake, Scott & Tyson Reader and Chloe Wise. There's a super-private dinner for the artists on Wednesday in the hotel's Driftwood Room terrace; and Interview magazine, Sandro and Artsy are all hosting a party in their Cabana Club on Saturday with music by the Art Department; and NYC fashion designers TOME are doing a lunch hosted by Solange Knowles on Friday. New York developer Jason Pomeranc just took over and updated the property, originally designed in the 50's by Morris Lapidus.

The 2015 edition of Elle Decor's Modern Life Concept House premieres with a VIP breakfast on December 1st at 250 Wynwood (250 NW 24th Street, Miami). Visits from December 2 to 4 are open to the public with a $35 donation to pediatric cancer research and a reservation via jacquelyn@zm-pr.com. The 6,000 square-foot home will showcase 4 leading designers selected by ED editor-in-chief Michael Boodro.

The first edition of the Curatorial Program for Research Film Festival takes place on December 1, 11 a.m. to 2 p.m. at Cannonball (1035 North Miami Avenue, Suite 300, Miami). The program, "Earthbound," was curated by Niekolaas Johannes Lekkerkerk in collaboration with Dwelling Projects. There will also be a silent auction.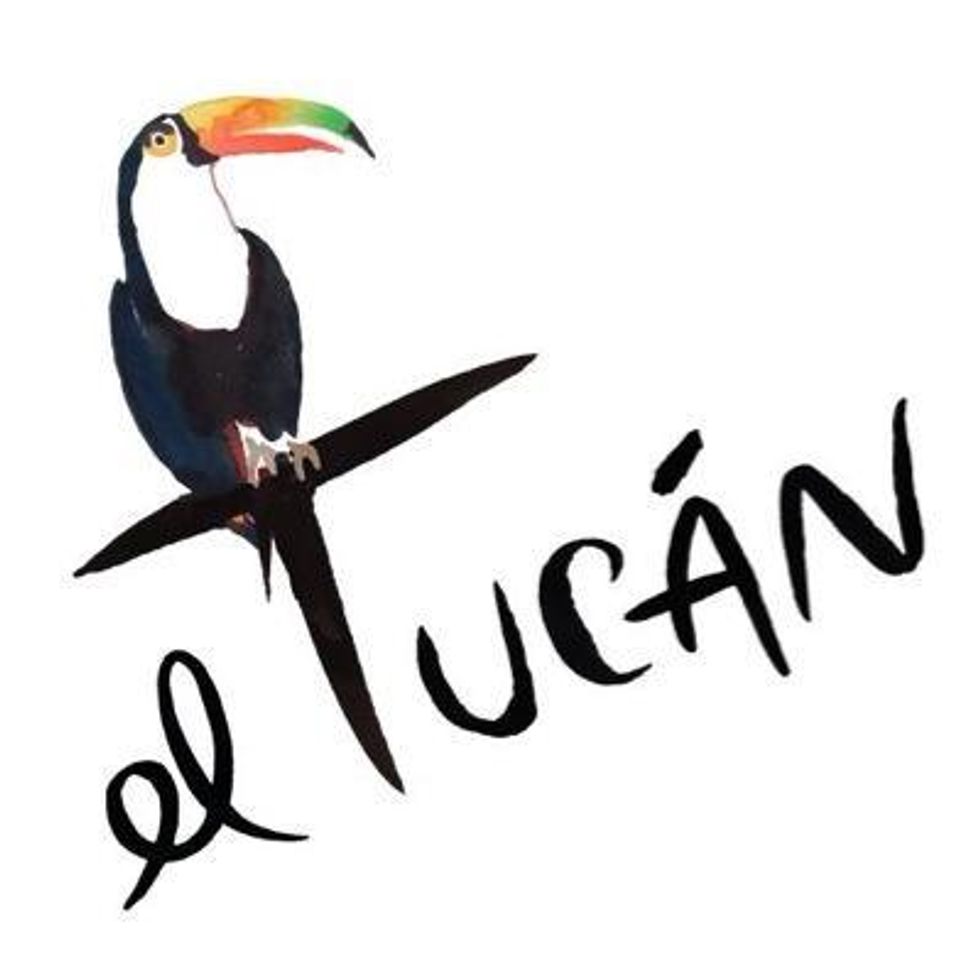 Miami's hottest new restaurant/nightclub, El Tucan, (1111 SW 1st Avenue, Miami) is presenting a special series of dinner shows by acclaimed Cuban actress and singer CuCu Diamantes performing with Alain Perez and an 11-piece Latin orchestra on December 3, 4 and 5, with two shows nightly. The club was designed by Robert McKinley (Gold Bar, Ruschmeyers, The Surf Lodge etc.).

FENDI (150 NE 40th Street, Miami) celebrates the opening of their new Design District boutique with an invite-only party on Wednesday, December 2nd, 7 to 9 p.m. Solange Knowles will DJ, plus music by Chelsea Leyland.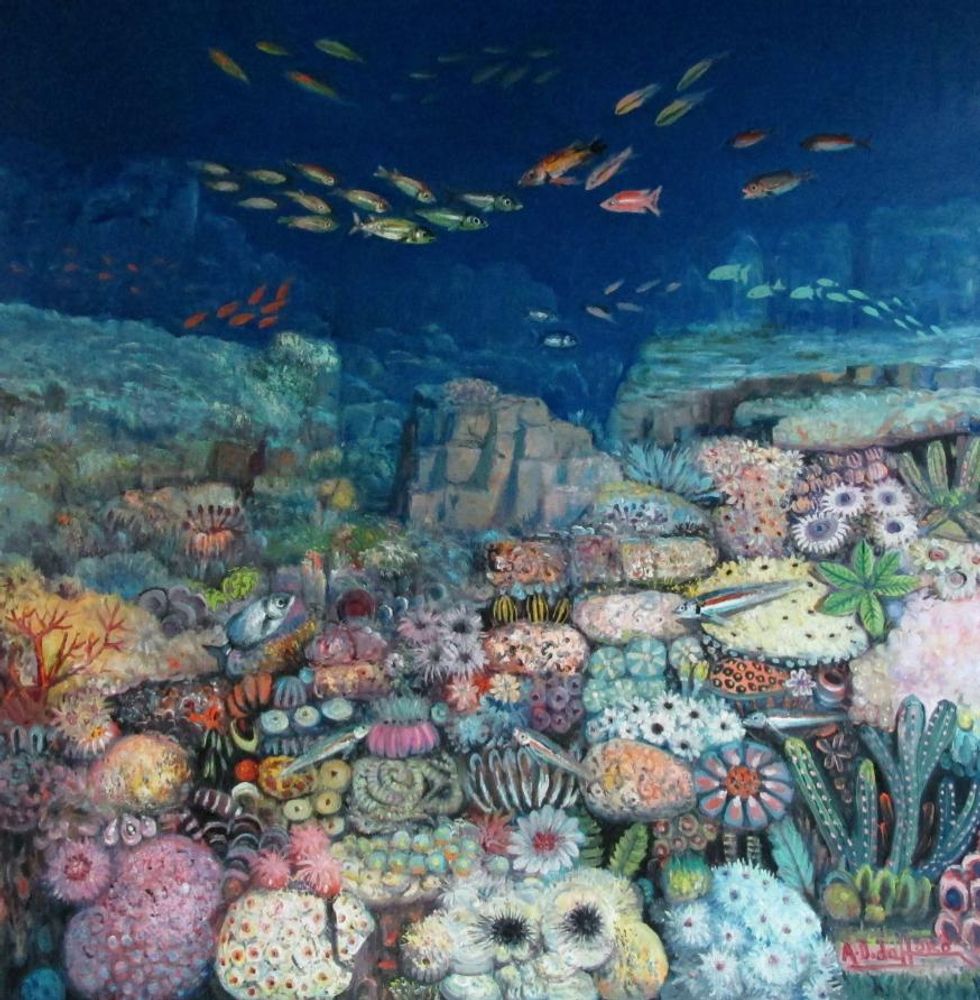 The Four Seasons Hotel (1435 Brickell Avenue, Miami) will host an exhibition of new paintings by Spanish painter Antonio Dominguez de Haro (above) from November 30 to December 6, with a VIP reception on December 3rd, 6 to 9 p.m. The 87-year-old artist is known for his intense and imaginative works that capture a "fantastical" underwater world. His work is seldom seen in the U.S.

An exhibition called "LAX - MIA: Light + Space" opens on Tuesday, December 1st, 5 to 8 p.m., at the Surf Club (9011 Collins Avenue, Miami Beach). The show was curated by Terry Riley, Joachim Pissaro and John Keenan of PARALLEL and is hosted by The Surf Club and Fort Partners. It's open to the public from December 2nd to 12th, 11 a.m. to 5 p.m. daily. Closed Sunday.

Check out our Mega Guide to Art Basel Miami Beach 2015: PART 1 is HERE, Part 2 is HERE, Part 3 is HERE and Part 4 is HERE.




Related Articles Around the Web