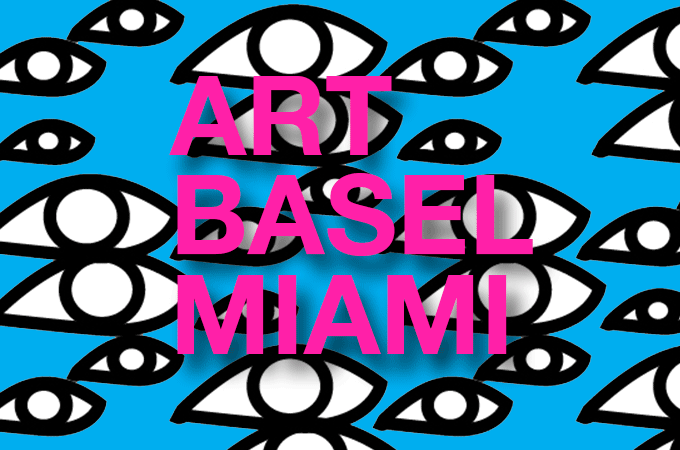 FRIDAY, DECEMBER 5, 2014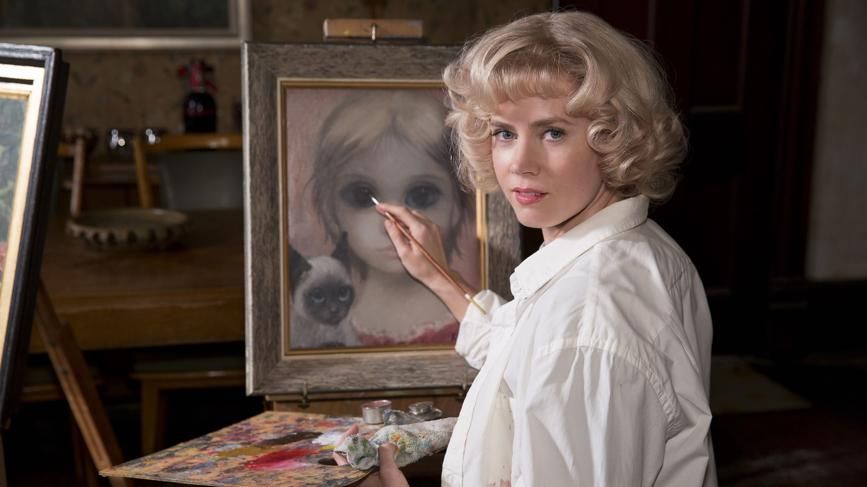 Tim Burton's new film
Big Eyes
headlines the AB/MB film program with a special screening on December 5th, 8:30 p.m., at the Colony Theatre on Lincoln Road.  It's the story of Walter Keane, the mysterious painter of waifs with "big eyes," who's works turned out to have actually been made by his wife Margaret.  In the film, she's played by Amy Adams.  The screening is free, but get there super early.  Many other films submitted by participating galleries will be shown in a new, specially-designed screening room inside the convention center and nightly in SoundScape Park outside the New World Symphony (500 17th Street, South Beach).  The complete schedule is
HERE
.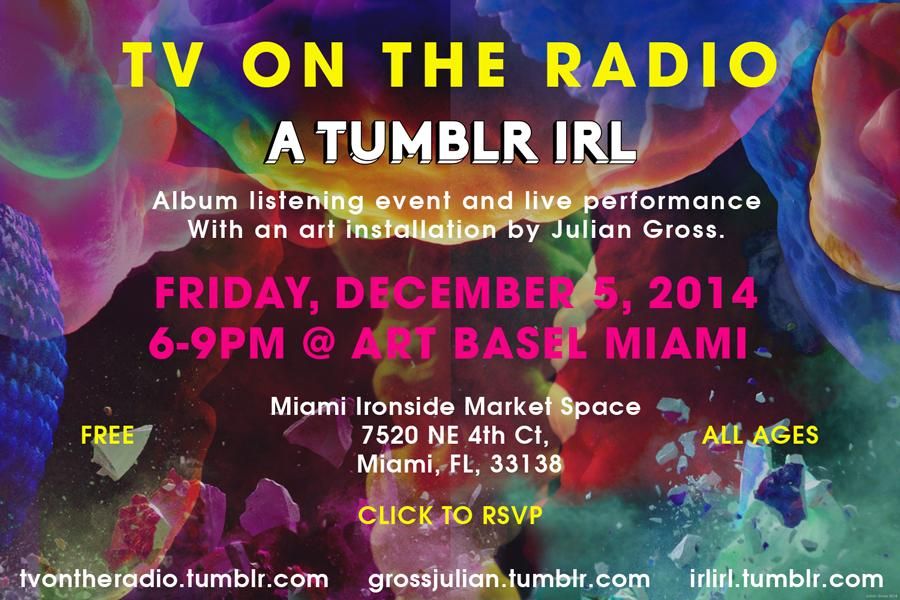 TV on the Radio is playing a special show for Tumblr IRL on Friday, December 5th, 6 to 9 p.m., at Ironside Market Space (7610 NE 4th Court, Miami).  They will "bring their new album to life" using several interactive pieces by
Julian Gross
including a "happy idiot" sculpture, a snow globe, paintings etc.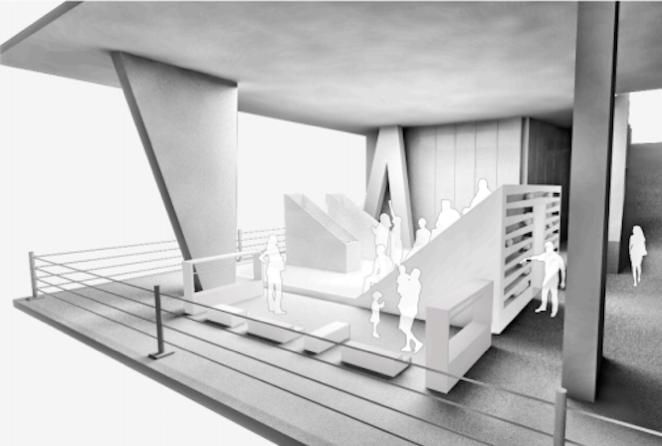 The fab
Alchemist
shop on level 5 of the Herzog & De Meuron-designed parking garage on Lincoln Road, is set to top last year's cool Colette collab with a week-long installation called "AIRBALL." They are installing a "basketball arcade" designed by
Snarkitecture
, where you can shoot some hoops or just chill to DJs and shop for new collabs from Rick Owens, Del Toro, Rochambeau and more.  Alchemist and Snarkitecture host an "AIRBALL" party at the Delano on Friday, December 5th, with Travis Scott, along with a DJ set from Virgil Abloh. 

Several works by the Chinese-born artist Shen Wei -- he was the lead choreographer of the opening ceremony at the Beijing Olympics -- will be on view at downtown Miami's Freedom Tower. The exhibition, "In Black, White and Gray," includes paintings and site-specific performances and is the artist's first U.S. museum show.  The performances are on December 5, 6 and 7 and they are FREE, but you need to reserve a spot
HERE
.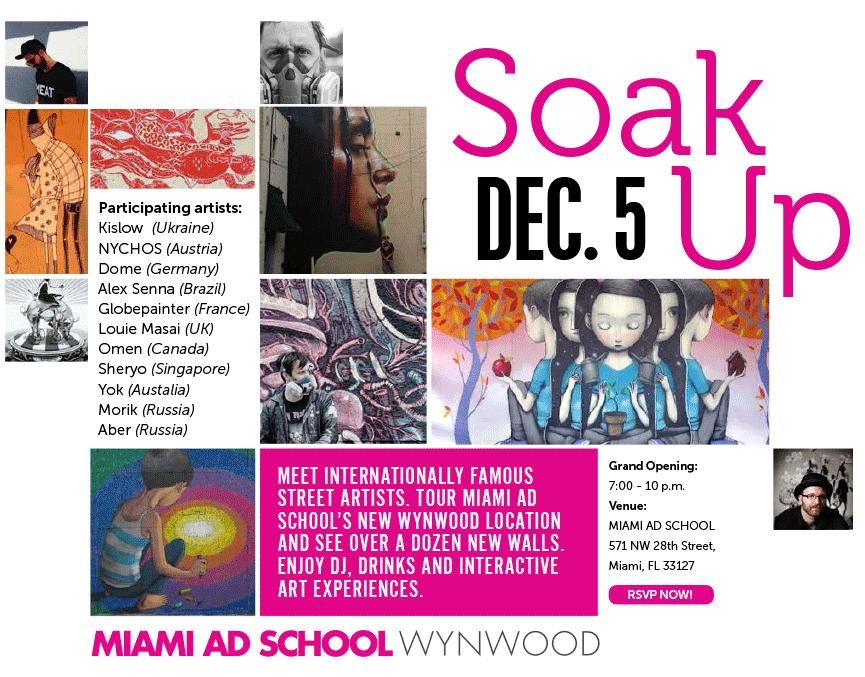 The
Miami Ad School
(571 NW 28th Street, Wynwood, Miami) will be celebrating the grand opening of their new campus location in Wynwood on Friday, December 5th, 7 to 10 p.m. with a big party called "SoakUp."  There will be interactive installations and activities featuring several international street artists including Kislow,
NYCHOS
, Dome, Omen, Aber and others.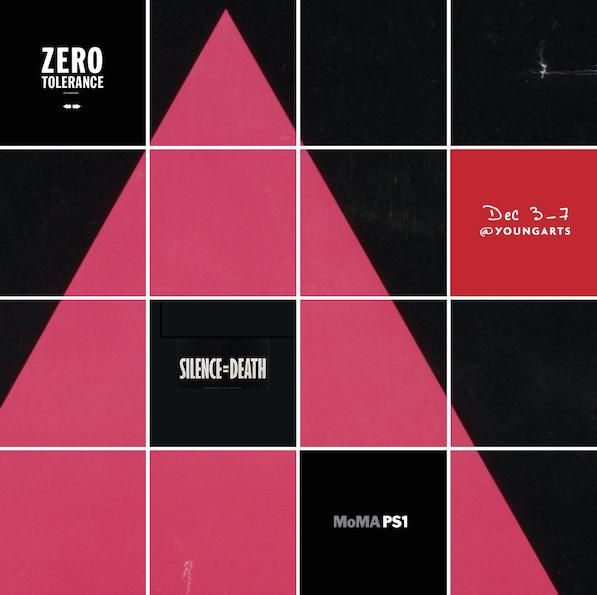 Klaus Biesenbach and MoMA PS1 host a reception for "
Zero Tolerance: Miami
" at the National Young Arts campus (2100 Biscayne Blvd., Miami) on December 5th from 9 to 10 p.m.  RSVP mandatory.  Marina Abramovic's "Slow Motion Walk" performance is also happening in the campus "Jewel Box" daily from noon to 6 p.m.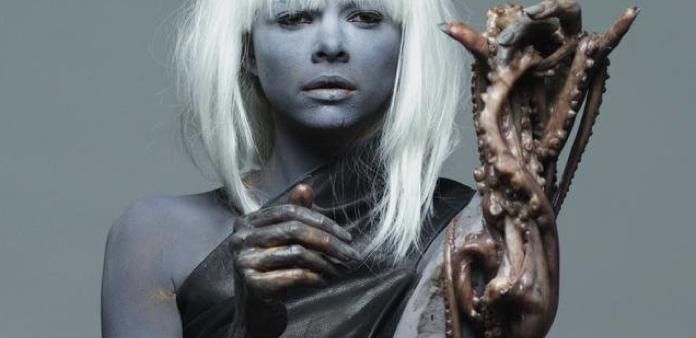 Cultured Magazine, Rosario Dawson, Jacob Abramson, Bethanie Brady, Suzette Guy and Chad Oppenheim celebrate an interactive art installation and film called "Time to Rise" by Paris Kain with a private party at the STANDARD.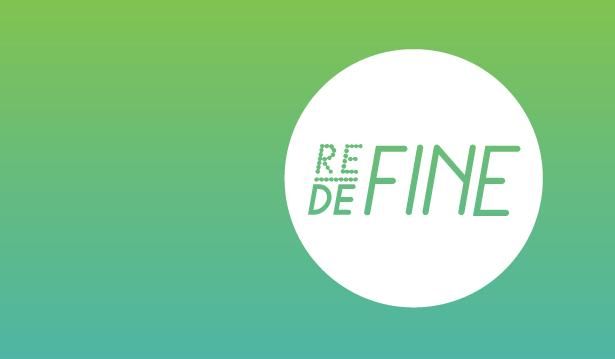 MTV RE:DEFINE
celebrates their annual Dallas art event with a cocktail party on Friday, December 5th, 6 to 8 p.m., at the Shelborne Hotel (1801 Collins Avenue, South Beach).  Their 2015 edition is on April 10th at the Goss-Michael Foundation  and will honor Michael Craig-Martin.

Fort Lauderdale's
NSU Museum of Art
(One East Las Olas Blvd., Fort Lauderdale) has two shows running during AB/MB: "Cafe Dolly" featuring works by Francis Picabia, Julian Schnabel and J.F. Willumsen; and "American Scene Photography" featuring over 190 photos from the Martin Z. Margulies Collection.  There will be a free shuttle service for VIPs and exhibitors on Friday and Saturday starting at 10 a.m. with pick-ups at the convention center and at the
Margulies Collection Warehouse
(591 NW 27th Street, Miami).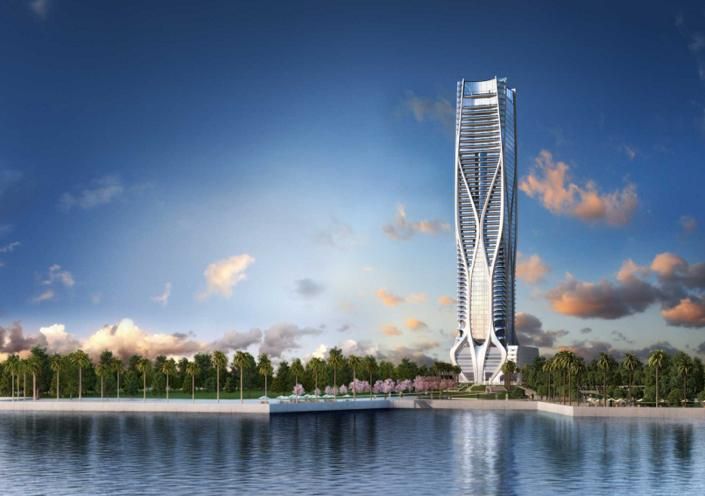 Acclaimed architect Zaha Hadid will host the ground breaking ceremony for her first residential building in the Western Hemisphere at 10 Museum Park (1040 Biscayne Blvd., Miami) on Friday, December 5th at 11:30 a.m.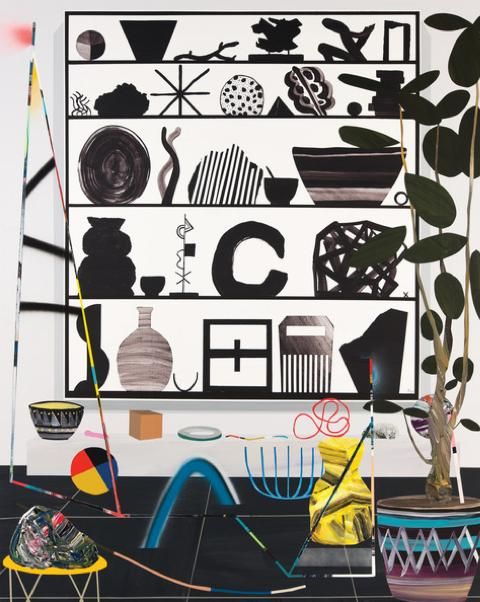 Adrian Rosenfeld and Athena Currey celebrate the launch of
The Posters
, "a postershop for the web," at a private cocktail party and pig roast at the STANDARD (40 Island Avenue, South Beach) on December 5th.  The new LA-based company plans to create custom posters to be sold via their website for $55, with a portion of the proceeds going to arts education groups.  The first four posters -- by Nate Lowman, Paul Wacker, Sadie Laska and Wyatt Kahn -- will also be available during AB/MB in a pop-up in the hotel.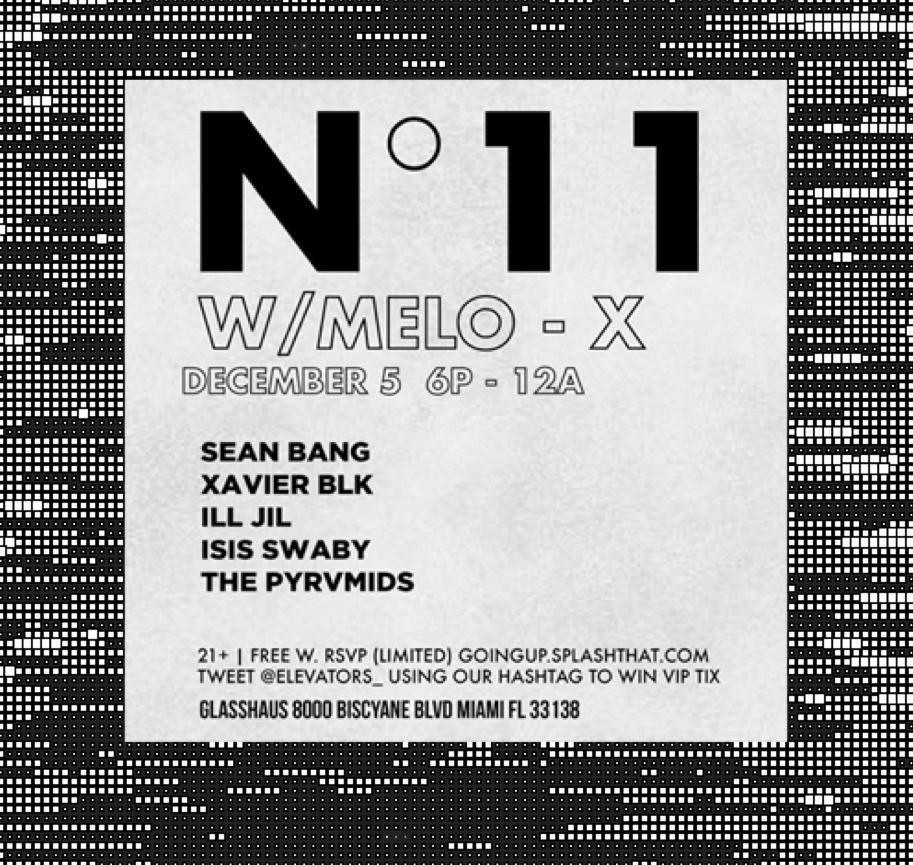 Elevators and Whisk & Pour present "#11" with Melo-X tonight, December 5th, 6 p.m. to midnight, at Glasshaus (8000 Biscayne Blvd., Miami). DJs including Sean Bang, Xavier BLK, Ill Jill, Isis Swaby and The Pyrvmids.  More info
HERE
.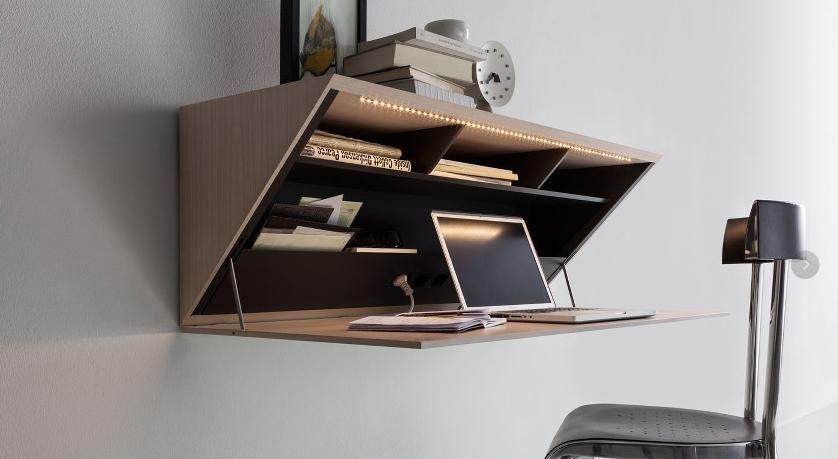 Miami Design District showroom
Modus Miami
(4100 NE 2nd Avenue, Miami) launches two pieces, Controra and Segreto, by the Israeli designer Ron Gilad at a private event on Friday, December 5.  They also plan to display several pieces by Gio Ponti.
Barry Sternlicht and Richard LeFrak host a VIP-only preview of 1 Hotel & Homes South Beach on December 5th. They'll be celebrating Brazilian designer and architect Debora Aguiar and a special installation by Plant the Future.
Canvas Condos, NR Investments and Fortune International Realty celebrate ICA Miami with a private event hosted by SHFT.com founders Adrian Grenier and Peter Glatzer in honor of Pedro Reyes at 90 NE 17th Street, Miami.
Miami interior designer Francois Frossard opens a new showroom today at 278 NW 37th Street, Miami, with a group exhibition.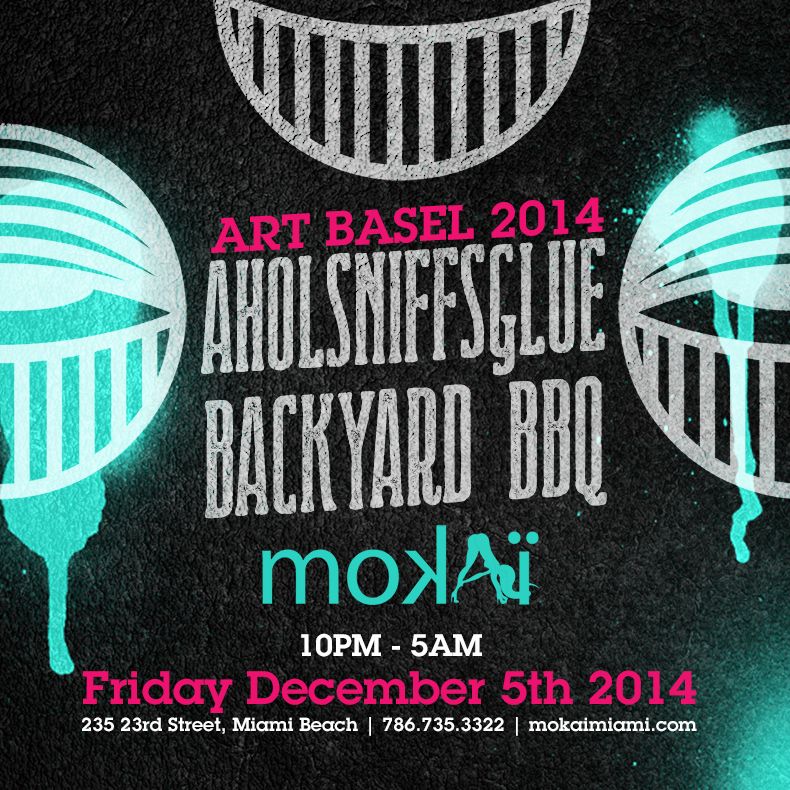 Ahol Sniffs Glue is hosting a BBQ in the courtyard of Mokai on Friday, December 5th. The artist's eyeball motif will be projected on Mokai's outdoor façade and seared onto burgers. A pop-up, faux tattoo parlor will be giving out eyeball tattoos and DJ Otto von Schirach is spinning. Entry is $10. Go
HERE
for more info.
SATURDAY, DECEMBER 6, 2014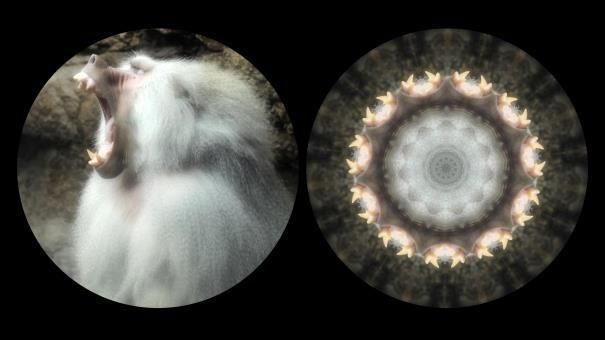 The Sagamore -- aka Miami's "Art Hotel" -- opened their latest exhibition, "Screen Play: Moving Image Art," in November and it's still on view throughout AB/MB. The show explores the moving image and it's relationship to other media over a period of six decades via artists including John Baldessari, Joan Jonas, Nam June Paik, Merce Cunningham and others.  It was curated by Lori Zippay of
Electronic Arts Intermix
.
The Sagamore
's (1671 Collins Avenue, South Beach) 13th Art Basel brunch is on Saturday, December 6th.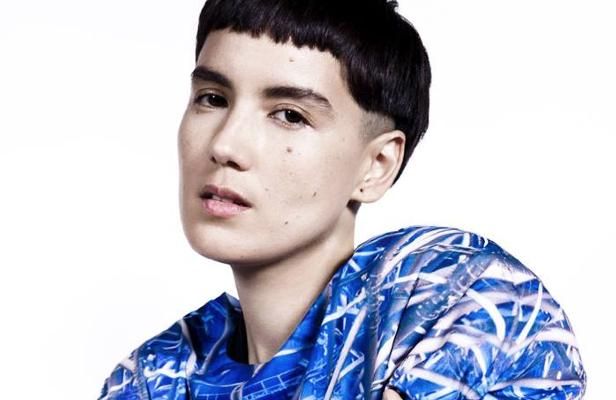 Our friends at
GAYLETTER
are having a big party called "Basel, Honey!" on Saturday, December 6th, 9 p.m. to 4 a.m., at
TSL Lounge
(167 NW 23rd Street, Wynwood, Miami)  Co-hosts on the night are Miami Eccentrics and the Kodex Agency.  Music by Kim Ann Foxman, Honey Soundsystem and Mystic Bill; plus there will be fab decor by San Fran's Phillip Fillastre and crew.
The AB/MB party for the 99%, Basel Castle, returns to their original spot in the "castle" at 41 NW 20th Street in Miami on Saturday night, December 6th, 6 p.m. until whenever.  They've already booked an incredible lineup including Swedish rapper Yung Lean and his
Sad Boys
crew, plus Future Islands and more TBA. Tickets are
HERE
.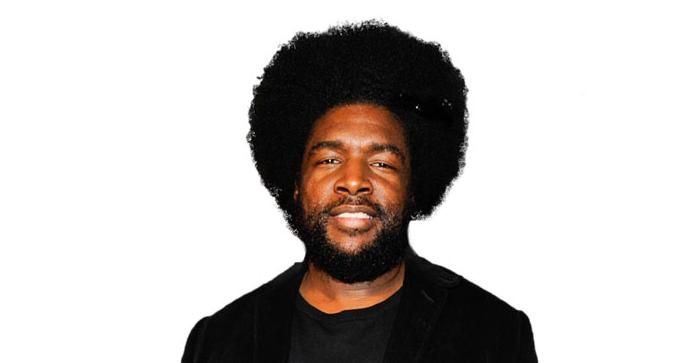 Questlove
has invited an intimate group of his friends to a private home in Miami on December 6th for a "Food Salon" with three chefs -- Daniel Patterson, Dave Beran and Christina Tosi -- who will each prepare one dish. The lucky attendees will eat, relax and "discuss art, commerce, and the balance of it all."
The University of Miami has an group exhibition of works by eight graduates called "PULL" opening on December 6, 6 to 10 p.m., in their gallery in the Wynwood Building (2750 NW 3rd Avenue, Miami).  It's up until January 20th.
SUNDAY, DECEMBER 7, 2014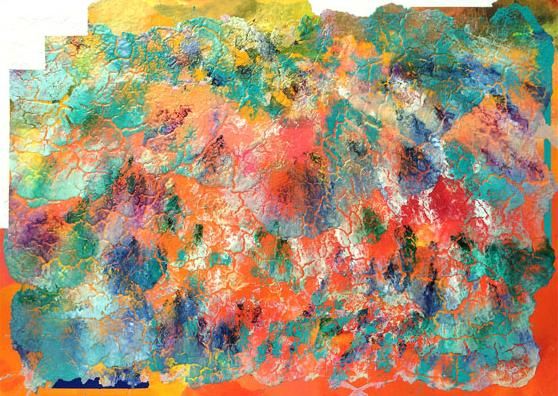 The Miami edition of Fool's Gold Day Off is Sunday, December 7th, 2 p.m. until 9 p.m. at LMNT Studios (59 NW 36th Street, Miami) featuring A-Trak, Danny Brown, DJ Mustard, Milo & Otis and many, many more. Tickets are
HERE
.
The STANDARD Hotel's annual Lazy Sunday BBQ is poolside on December 7th from 3 to 7 p.m.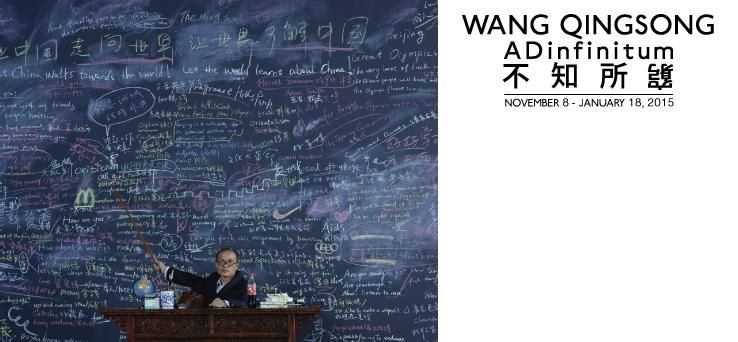 The
Frost Art Museum
(10975 SW 17th Street, Miami) will have several gigantic photo-murals on view during AB/MB in a show called "Adinfinitum" by the Chinese artist Wang Qingsong; plus there's also a group show, "A Global Exchange: Geometric Abstraction Since 1950," with over 30 works "integral to the development of geometric art."  Both are up until January 2015.  The museum's annual "Breakfast in the Park" will feature guest speaker
Daniel Arsham
in their outdoor sculpture park on Sunday, December 7th, from 9:30 a.m. until noon.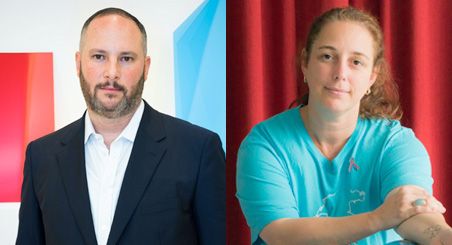 There's an "art chat" with the Cuban artist Tania Bruguera and Guggenheim UBS map curator Pablo Leon de la Barra at the St. Regis Bal Harbour Resort (9703 Collins Ave., Miami Beach) on Sunday, 4 p.m.