PAPERMAG's been rounding up events to check out at this year's Art Basel Miami Beach since September and the five-day long art extravaganza is finally here. Below, we've compiled our findings into a calendar for your perusing pleasure (listings aren't sorted in a particular order, so read carefully). Happy arty-partying!


TUESDAY, NOVEMBER 29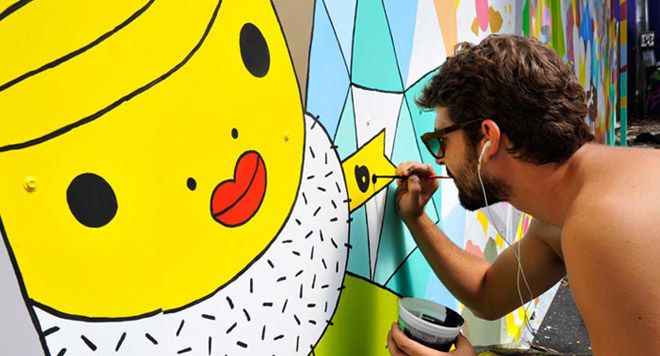 Miami's Wynwood Walls (NW 2nd Avenue @ 25th Street) unveils several new murals during Art Basel Miami 2011. Now in its third year, Tony Goldman's incredible project to re-energize the Wynwood neighborhood will see new works by Retna, How & Nosm, ROA, B. (pictured painting his wall above), The Date Farmers, and Saner among others and an expanded wall by Kenny Scharf.  oldman is also opening a Pop-Up Shop near his already happening Wynwood Kitchen & Bar that will feature works by "walls" artists. The opening reception for the new walls and shop is November 29th from 9 p.m. to 11 p.m.

Maison Martin Margiela is hosting an exhibit called "LOVE, etc." in the Miami Design District at 4141 Design (NE 2nd Avenue) from November 29th to December 3rd, 11 a.m. to 7 p.m. daily. The show features their LINE 13, which is dedicated to objects and publications plus it takes a look at Maison's relationship with interiors.

Pulse Art Fair is having a party tonight from 6 p.m. to 9 p.m.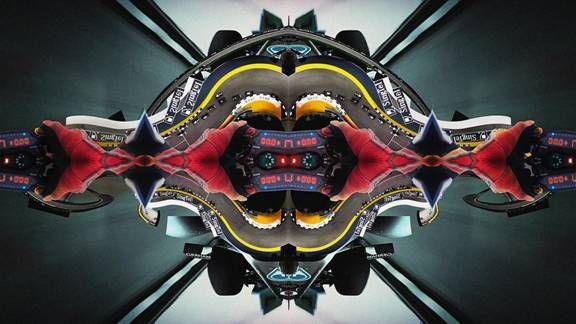 Interview Russia, Peter Brant and Tobias Meyer host an evening in honor of Ferrari's chairman Luca di Monteziemolo on November 29th. There will be a screening of Marco Brambilla's new kaleidoscopic, 3D video installation "RPM" (pictured above). Brambilla's video screening last year at The Standard Miami, "Evolve," was a big, mind-blowing hit.

One of Miami's original arts and culture activists, Charo Oquet, hosts another Zones Art Fair (47 NE 25th Street, Miami) from Thursday, December 1st through Saturday, December 3rd.  Admission is free and there's an opening reception on Tuesday from noon to 2 p.m.

The Art Basel Miami opening party is at the W Hotel from 5 p.m. to 7 p.m.

The "SEVEN" multi-gallery show opens from 5 p.m. to 7:30 p.m. at 2637 N Miami Avenue with an "early bird barbeque."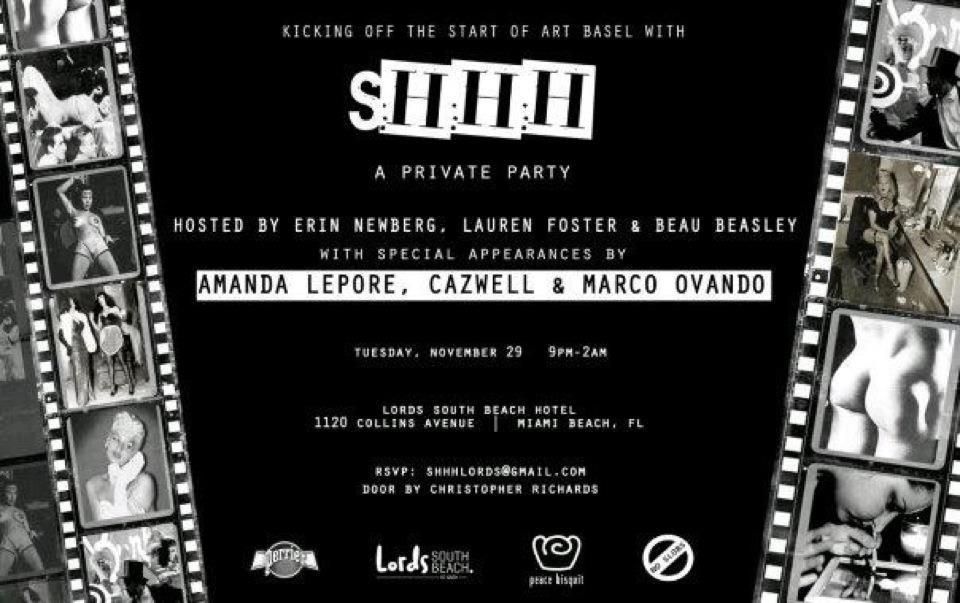 Amanda Lepore, Cazwell and frequent PAPER photographer Marco Ovando are appearing at a VIP party in the penthouse of the Lords Hotel. RSVP: shhhlords@gmail.com
Black Square Gallery
(2248 NW 1st Place, Miami) hosts a group show called "
Dream Catcher
" opening tonight.
London's
White Cube Gallery
is back again this year and are throwing their poolside party at
Soho Beach House
, hosted by Nick Jones and Jay Jopling.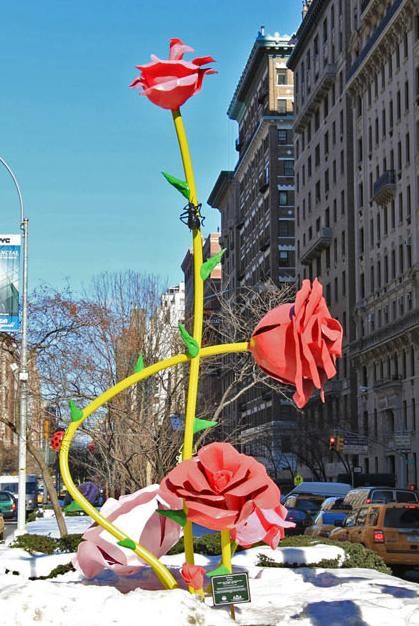 The Sagamore Hotel
(1671 Collins Avenue, South Beach) will be showing artist
Will Ryman's "The Roses,"
a gigantic fiberglass and steel sculpture (pictured above), from today to December 4th on the beach behind the hotel.
WEDNESDAY, NOVEMBER 30
John Miller, "The Newcomers (detail)," from "American Exuberance"
Jennifer Rubell's 11th annual food-art breakfast, "Incubation," premieres this morning, 9 a.m. until noon, at the
Rubell Family Collection
(95 W 29th Street, Miami). The breakfast marks the opening of the RFC's show, "American Exuberance," showing today through July 27th.


Still upset because there's no band playing on the beach this year? All is not lost. The Bass Museum of Art (2100 Collins Avenue, South Beach) and Art Basel Miami are collaborating on a big Wednesday night party that's based around their new "Art Public" event, transforming Collins Park with live music, installations and performances. The fun stars around 8 p.m. with "A Sermon on Art History" by Chicago artist Theaster Gates and the Black Monks of Mississippi followed by "MIXTAPE" by Sanford Biggers and Moon Medicine and then around 10 p.m., Atalao presents "Nimbo Oxala" by the Brazilian artist Ronald Durate.  Also, be sure to head inside the Bass for an exhibit of works by Austrian artist Erwin Worm called "Beauty Business," focusing on the home/dwelling. The museum will be open all week from 10 a.m. to 6 p.m.

Speaking of The Bass Museum of Art, there's also an opening night reception for their special Grey Area Art and Object Shop tonight from 8 p.m. to 11 p.m.

Glenn Kaino's "Levitating the Fair: The Flying Merchant Ship" will be one of the 24 projects on display in Collins Park (2100 Collins Avenue, Miami Beach) for Art Public. Today, volunteers will lift a 20 x 20-foot sculptural platform evoking attractions at the 1939 New York World's Fair. (And they'll try to keep it aloft until December 4.) Go here to volunteer.




Primary Flight (4141 NE 2nd Avenue, Miami) is a local art collective and gallery that has been supporting street art, graffiti and the Miami scene since 2007. They have a continuing series of wall art in-and-around The Wynwood Arts District that now includes over 250 works. This year their gallery hosts a cool group show called "Here Lies George Wildenstein" that features 15 artists including Retna, Marc Bijl, How & NOSM and a performance by New York-based artist Miru Kim. Kim plans to live with several pigs in a week-long performance called "The Pig That Therefore I Am" (pictured above). She told the Associated Press that a glass barrier will act as "an insatiable gap between the spectacle and the onlooker, just like in a zoo."

BING hosts a party styled by Susanne Bartsch for the grand re-opening of the Shelborne Hotel and an exhibit by Miami's top nightlife photographer Seth Browarnik.

Carter Cleveland, Wendi Murdoch and Dasha Zhukova host a party for Art.sy, "a new way to discover art." This one is presented by Louis Vuitton.

Surface magazine and Planar are opening an exhibit called "Pictures + Furniture" featuring the work of designers Chad Jensen, Philip Michael Wolfson and Pryor Callaway at the Avant Gallery (309 23rd Street, Miami Beach) from 6 p.m. to 11 p.m.

NYC gallery The Hole hosts a performance by the band SALEM at the Delano.

Bally showcases their new capsule collection designed by Olaf Breuning at the W hotel.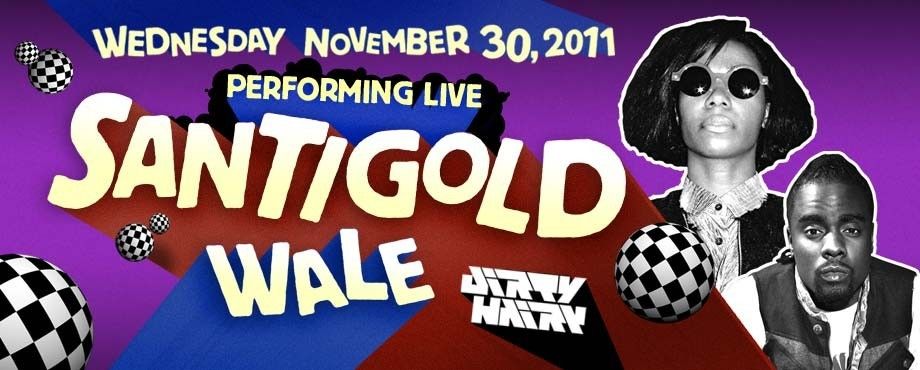 Santigold and Wale are playing LIV nightclub in the Fontainebleau Hotel (4441 Collins Avenue. Miami Beach).

All week long, New York gallery Mallick Williams is taking over The SkyBar at the Shore Club and, if you can't sleep, Le Baron is open in the Florida Room at the Delano until super-late every night. The Florida Room is closing soon for a make-over by Andrew Sasson's The Light Group "food and beverage company" which was just bought by Morgans for $46 million.


THURSDAY, DECEMBER 1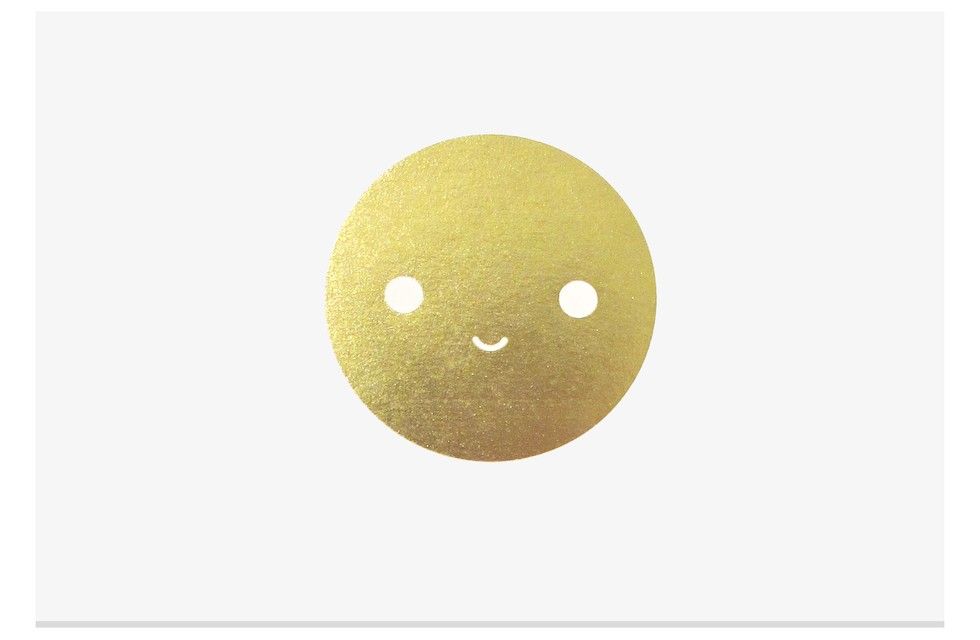 FriendsWithYou has a new exhibit called "Inner Space, the Secrets of the Unknown" at their world headquarters in the Design District's Melin Building (3930 NE 2nd Avenue, Suite 202). The opening is tonight at 7 p.m.

The super-cool OHWOW gallery is back with the fourth edition of their It Ain't Fair (81 NE 40th Street, Design District, Miami). This big group show is called "Materialism" and features works by artists including Daniel Arsham, Ashley Bickerton, Scott Cambell, Luis Guispert, Aurel Schmidt, Aaron Young and many many more. It's all FREE and open to the public from December 1st to 4th, with a opening night live performance by New York-based artist Michael David Quattlebaum, Jr. (who's featured in our "Lives of the Party" feature from our October Nightlife Issue as a "New Goth") tonight, 6 p.m. to 9 p.m. Don't miss it.

Jewelry designer Luis Morais (whose stuff you can find on Mr. Porter) will be selling his full collection plus exclusive pieces through his studio at 235 Lincoln Road Suite 301, today through Dec 4th.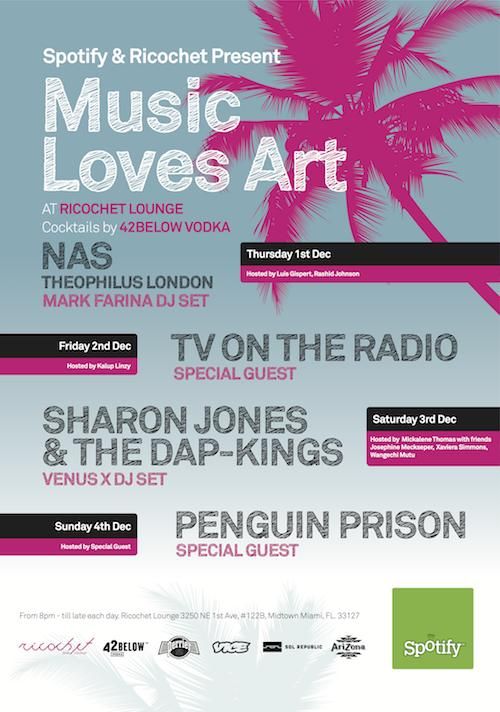 Spotify hosts a four-day music and art party at Midtown Miami's hottest new club Ricochet starting tonight with music by NAS and Theophilus London. It's not open to the public.

There's a party for Mark Ryden's retrospective book Pinxit at the Soho Beach House hosted by Benedikt Taschen, Paul Kasmin and Michael Kohn tonight. Ryden's latest work will also be on view at the Michael Kohn Gallery booth at Art Basel Miami Beach.

After his big exhibit and PERFORMA 11 battle of the rap MCs at Marlborough Chelsea, Rashaad Newsome is heading to Miami to stage a new performance piece called "Hair Affair & Five" that will include local dancers, opera singers and hip-hop artists. There's a VIP preview today at 10 a.m., at the Miami Art Museum (1010 West Flagler, Miami) and another that evening during the museum's annual "Party on the Plaza."

Pulse Art Fair is having a party tonight from 6 p.m. to 9 p.m. with New Orleans' "lounge-crunk" band Jean-Eric.

There's a book signing for photographer Todd Eberle's Empire of Space at the Standard Hotel from 5 p.m. to 7 p.m.




San Diego Surf

Interview Magazine and the Andy Warhol Museum present a sneak preview of unseen Warhol film San Diego Surf from 9 p.m. to midnight at the Standard Hotel.

LVMH and Nowness.com are celebrating the film premiere of Marina Abramović The Artist Is Present at Soho Beach House from 7 p.m. to 10 p.m.

IAMSOUND presents Harmony Korine's Caput featuring James Franco at the Mondrian.

Pharrell Williams is presenting the Montblanc de la Culture Arts Patronage Award to Design Miami co-founder Craig Robbins on December 1st in the Moore Building (4040 NE 2nd Avenue, Miami). Paul Sevigny is DJing.

Poltrona Frau and Wallpaper magazine host the debut of the 2011 Baccarat limited-edition lighting collection on Thursday at the Poltrona showroom (3800 NE Miami Court, Miami).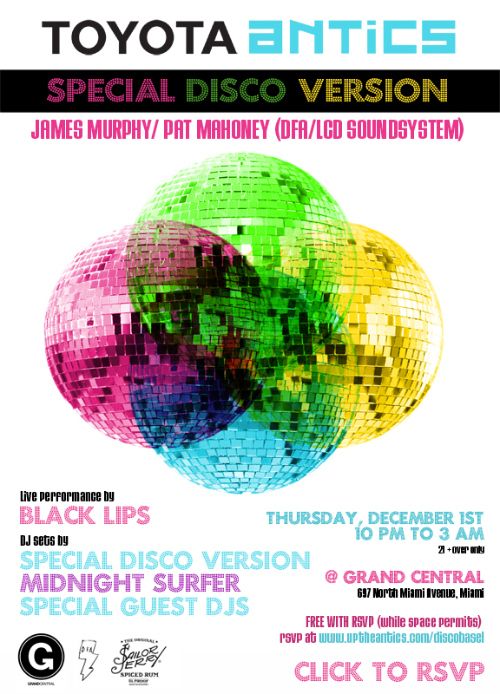 If you missed the NYC stop on the Toyota Antics/Special Disco Version tour, you'll get another shot when James Murphy and Pat Mahoney play Grand Central (697 North Miami Avenue, Miami) tonight. There's also a live performance by Black Lips and it's all FREE with an RSVP here.

 YACHT is playing at The Electric Pickle Company (2826 North Miami Avenue, Miami) tonight.

DJs Mike Nouveau and Mia Moretti spin at the Refinery29 Miami launch at Cafeina (297 NW 23rd Street, Miami).

Jake Shears from the Scissor Sisters is DJing at the Lords Hotel at midnight.


FRIDAY, DECEMBER 2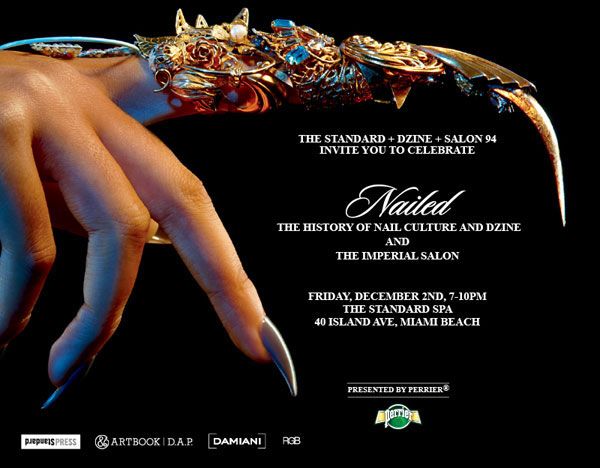 Chicago artist Dzine and Salon 94 host "Nailed," a private party for the publication of Dzine's new book on the history of nail culture at the Standard Hotel.

P. Diddy, Jimmy Iovine and Andy Valmorbida are hosting an exhibition of works from Raphael Mazzucco's new book, Culo by Mazzucco, tonight in collaboration with VistaJet and Bombardier Aerospace. The book is comprised entirely of pictures of butts.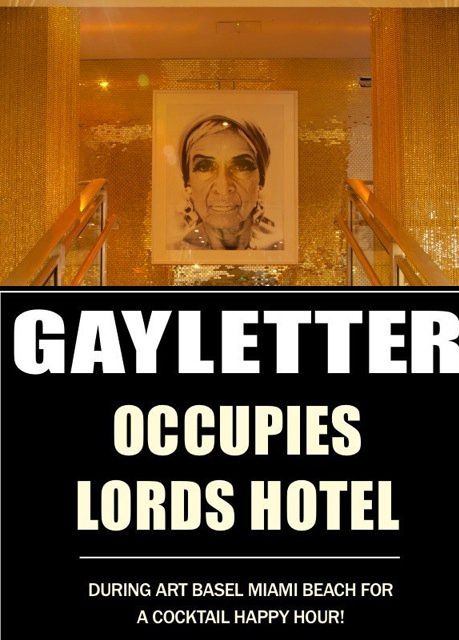 The boys from Gayletter.com are having a " "PRE-GAME, PRE-DRINK, PRE-PARTY, PRE-SEX, PRE-DANCE" cocktail party at the Lords Hotel tonight from 7 p.m. to 10 p.m.

VMAN magazine and Miami luxury boutique The Webster (1220 Collins Avenue, South Beach) are having a super-private VIP dinner for DSquared2 that's hosted by the fashion label's founders Dean and Dan Caten. Bthere or Bsquare.

Theophilus London and Young the Giant play poolside at the Shelborne.

FAB 5 Freddy DJs at Fountain Art Fair.

Exhibition A presents an auction of murals by Richard Phillips in support of The Whitney's Youth Insights program. 6 p.m. to 8 p.m. at the Standard Hotel.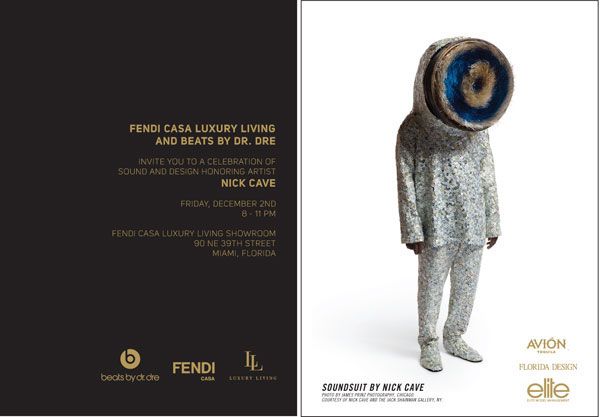 Fendi Casa and Beats by Dr. Dre co-host a "design and sound" collab with the Chicago "soundsuit" artist Nick Cave on Friday, December 2nd in the Design District.

Wolf + Lamb are all playing at The Electric Pickle Company (2826 North Miami Avenue, Miami) tonight.

Yelle is at the Filmore Miami Beach.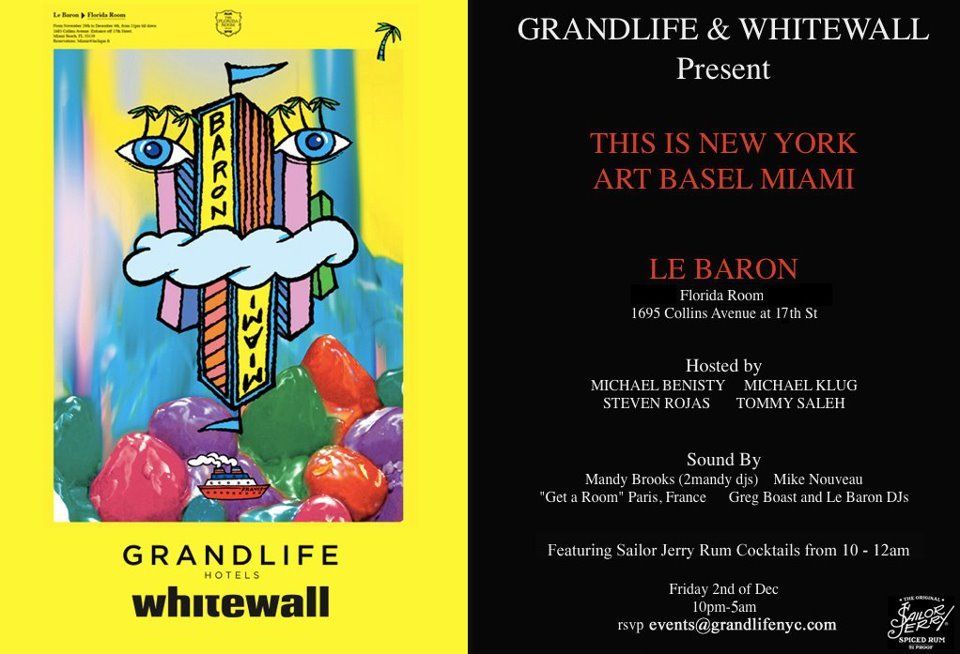 Grandlife and Whitewall are having a party at the Le Baron pop-up with all their favorite NYC movers and shakers. It'll be just like you're here, but without the 48 degree temperatures. :(

There's a screening and private party for Nigel Barker's documentary Dreams Art Not Forgotten, about a day in the life of a community in post-earthquake, Bel Air, Haiti, at Soho Beach House.

Visionaire magazine's annual party is at the Delano tonight.


SATURDAY, DECEMBER 3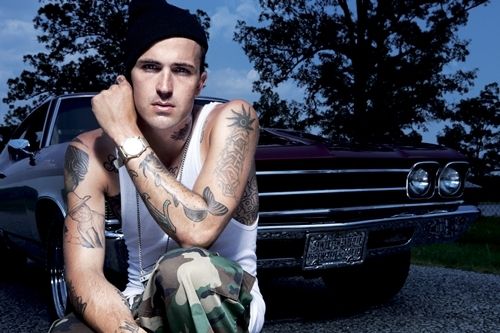 Basel Castle (41 NW 20th Street, Wynwood, Miami) is back on December 3rd. Yippee! The music side of things features Yelawolf (pictured above), The Rapture (DJ set), Tamara Sky, Heroes X Villains and Blorr. Plus there's tons of live art and installations including works by Ron English, Sam Flores, Tara McPherson, Jeremy Fish, Mark Bode and Greg Mike.  And the best news is that it's FREE before 9 p.m. with an RSVP here or, if you want guaranteed admission, that's only $10. Trust us, the location is perfect and this party will be off-the-hook.

Moby is DJing a special Art Basel set at Mansion (1235 Washington Avenue, South Beach) on Saturday, December 3rd. Also spinning: Laurent Simeca. Tickets are available here.

There's a Mad Hatter-themed party/photo show for photographer Douglas Freeman from 7 p.m. to 8: 30 p.m. at the Shoreclub.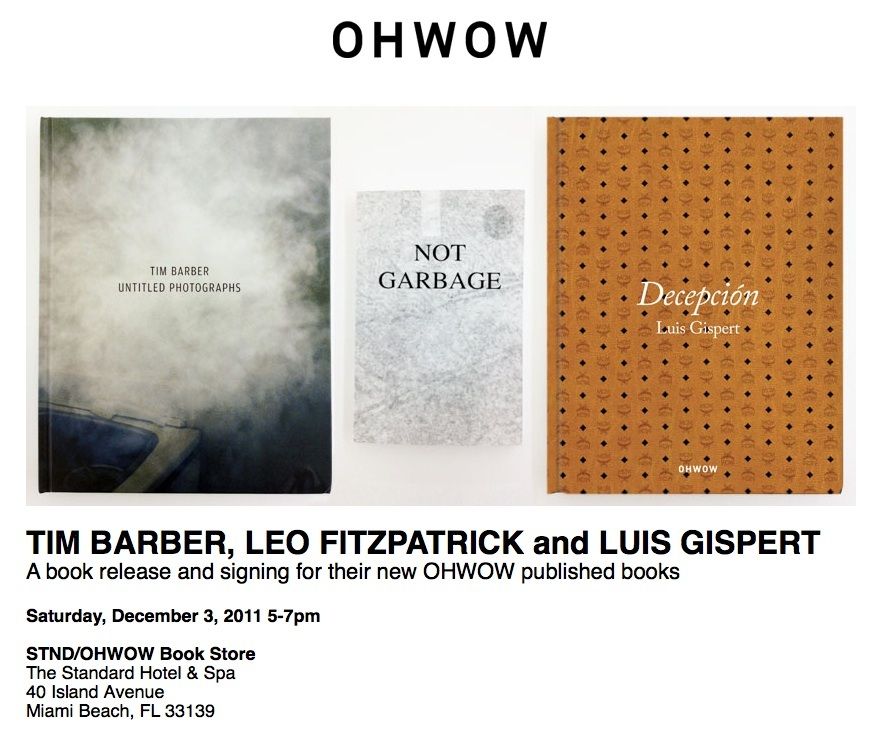 Leo Fitzpatrick, Luis Gispert and Tim Barber all sign their new books out now through OHWOW. 5  p.m. to 7 p.m. the Standard Hotel.
 
MoMA PS1's sunset party honoring Ryan Trecartin and Lizzie Fitch is at the Mondrian.

Wu-Tang's GZA will perform his classic album, Liquid Swords, at The Stage (120 NE 38th Street, Miami), 9 p.m., $20.

The Persuasions and Y Luv play at 9 p.m. in the Moore Building (4040 NE 2nd Avenue, Miami).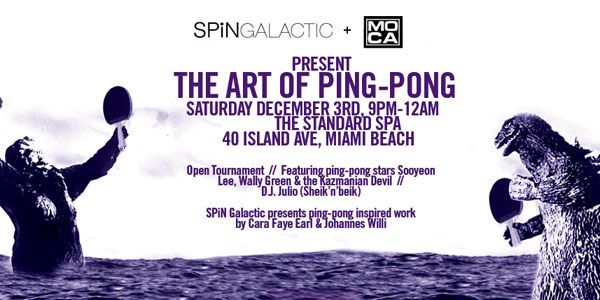 SPiN and MoCA present "The Art of Ping-Pong" with an open tournament and DJ Julio (Sheik 'n' Beik) the Standard Hotel. 9 p.m. to midnight.

MAC Cosmetics is hosting a private dinner for Daphne Guinness at the SoHo Beach House to celebrate Guinness's new collection for the brand. It hits stores December 26th.