PAPERMAG's been rounding up events to check out at this year's Art Basel Miami Beach since September and the five-day long art extravaganza is finally here. Below, we've compiled our findings into a daily calendar for your perusing pleasure (listings aren't sorted in a particular order, so read carefully). You can also find a complete collection to all of the week's best art shows, shindigs, concerts and other fun to-dos here. Happy arty-partying!


TUESDAY, NOVEMBER 29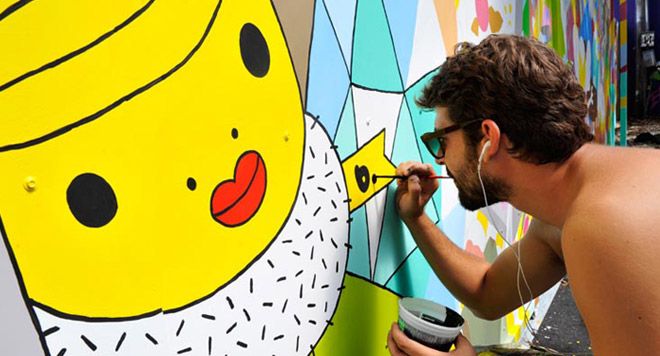 Miami's Wynwood Walls (NW 2nd Avenue @ 25th Street) unveils several new murals during Art Basel Miami 2011. Now in its third year, Tony Goldman's incredible project to re-energize the Wynwood neighborhood will see new works by Retna, How & Nosm, ROA, B. (pictured painting his wall above), The Date Farmers, and Saner among others and an expanded wall by Kenny Scharf.  oldman is also opening a Pop-Up Shop near his already happening Wynwood Kitchen & Bar that will feature works by "walls" artists. The opening reception for the new walls and shop is November 29th from 9 p.m. to 11 p.m.

Maison Martin Margiela is hosting an exhibit called "LOVE, etc." in the Miami Design District at 4141 Design (NE 2nd Avenue) from November 29th to December 3rd, 11 a.m. to 7 p.m. daily. The show features their LINE 13, which is dedicated to objects and publications plus it takes a look at Maison's relationship with interiors.

Pulse Art Fair is having a party tonight from 6 p.m. to 9 p.m.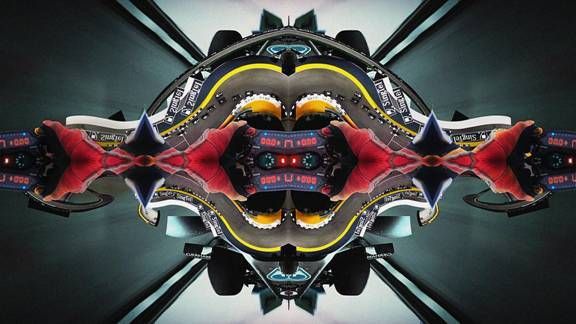 Interview Russia, Peter Brant and Tobias Meyer host an evening in honor of Ferrari's chairman Luca di Monteziemolo on November 29th. There will be a screening of Marco Brambilla's new kaleidoscopic, 3D video installation "RPM" (pictured above). Brambilla's video screening last year at The Standard Miami, "Evolve," was a big, mind-blowing hit.

One of Miami's original arts and culture activists, Charo Oquet, hosts another Zones Art Fair (47 NE 25th Street, Miami) from Thursday, December 1st through Saturday, December 3rd.  Admission is free and there's an opening reception on Tuesday from noon to 2 p.m.

The Art Basel Miami opening party is at the W Hotel from 5 p.m. to 7 p.m.

The "SEVEN" multi-gallery show opens from 5 p.m. to 7:30 p.m. at 2637 N Miami Avenue with an "early bird barbeque."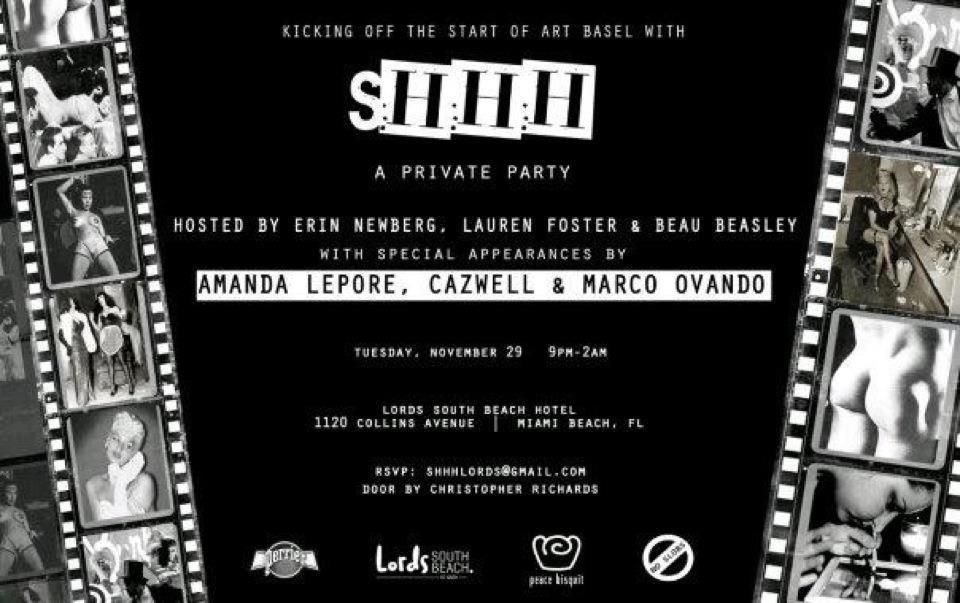 Amanda Lepore, Cazwell and frequent PAPER photographer Marco Ovando are appearing at a VIP party in the penthouse of the Lords Hotel. RSVP: shhhlords@gmail.com
Black Square Gallery
(2248 NW 1st Place, Miami) hosts a group show called "
Dream Catcher
" opening tonight.
London's
White Cube Gallery
is back again this year and are throwing their poolside party at
Soho Beach House
, hosted by Nick Jones and Jay Jopling.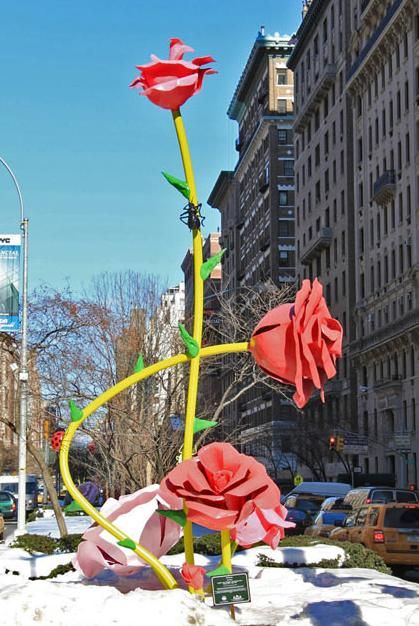 The Sagamore Hotel
(1671 Collins Avenue, South Beach) will be showing artist
Will Ryman's "The Roses,"
a gigantic fiberglass and steel sculpture (pictured above), from today to December 4th on the beach behind the hotel.