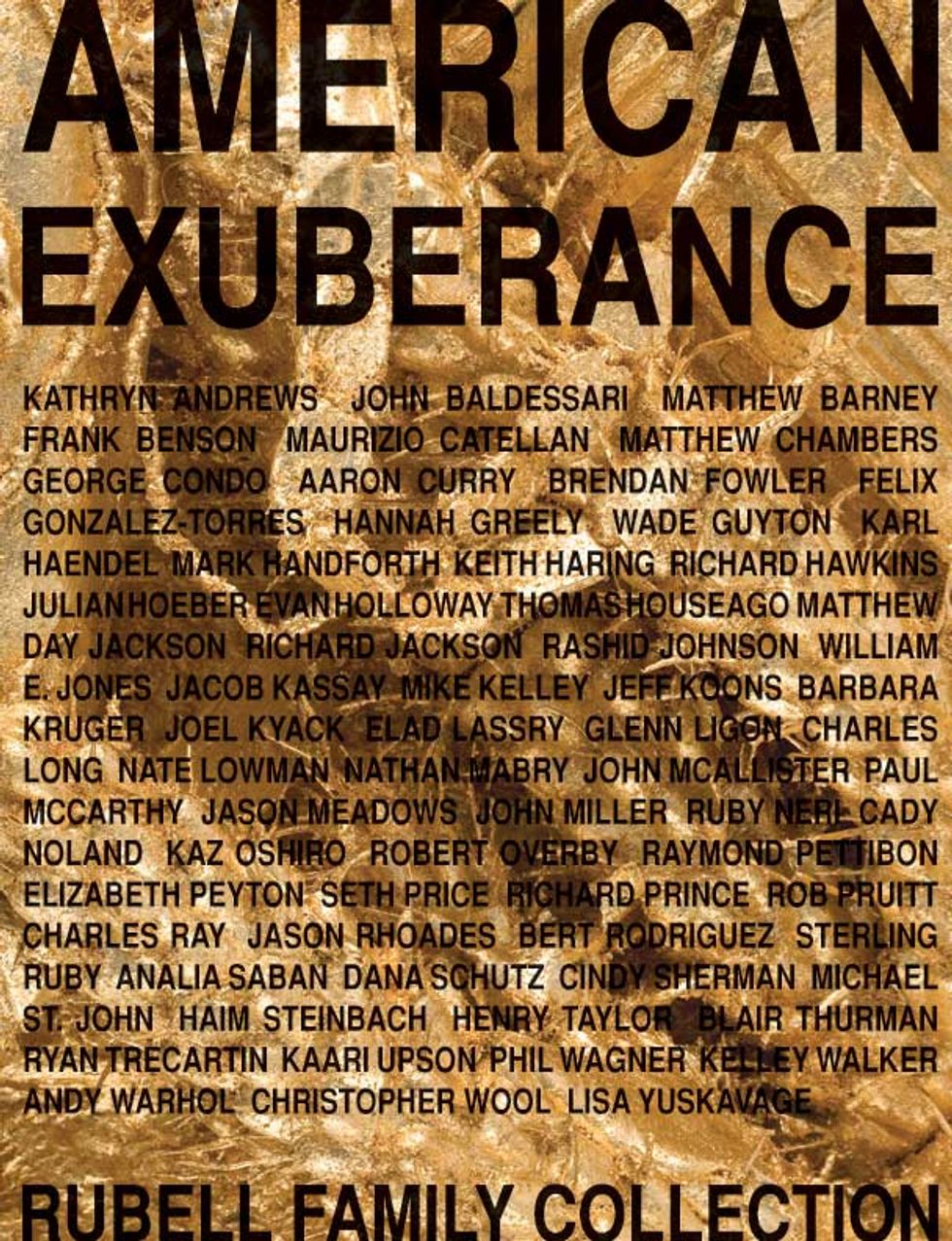 We've been wondering what
the Rubell Family Collection
(95 NW 29th Street, Miami) had planned for Art Basel Miami 2011 and today, voila, we received the news. This year's exhibition, "American Exuberance," will feature 64 artists and 190 works, of which 40 were made specifically for the exhibit. The show takes a look at the current state of our country and is open to the public from November 30th to July 27th, 2012. Yo Jennifer, what's cookin'?
One of our fave mini-fairs from last year,
SEVEN
, returns to Miami's Wynwood Arts District for another go-round. There will be works from seven New York and London galleries --
Postmasters
,
P.P.O.W.
,
Ronald Feldman
,
Pierogi,
BravinLee programs
,
Hales Gallery
and
Winkleman Gallery
-- all on view from November 29th to December 4th. We'll give you the exact location as soon as we're told.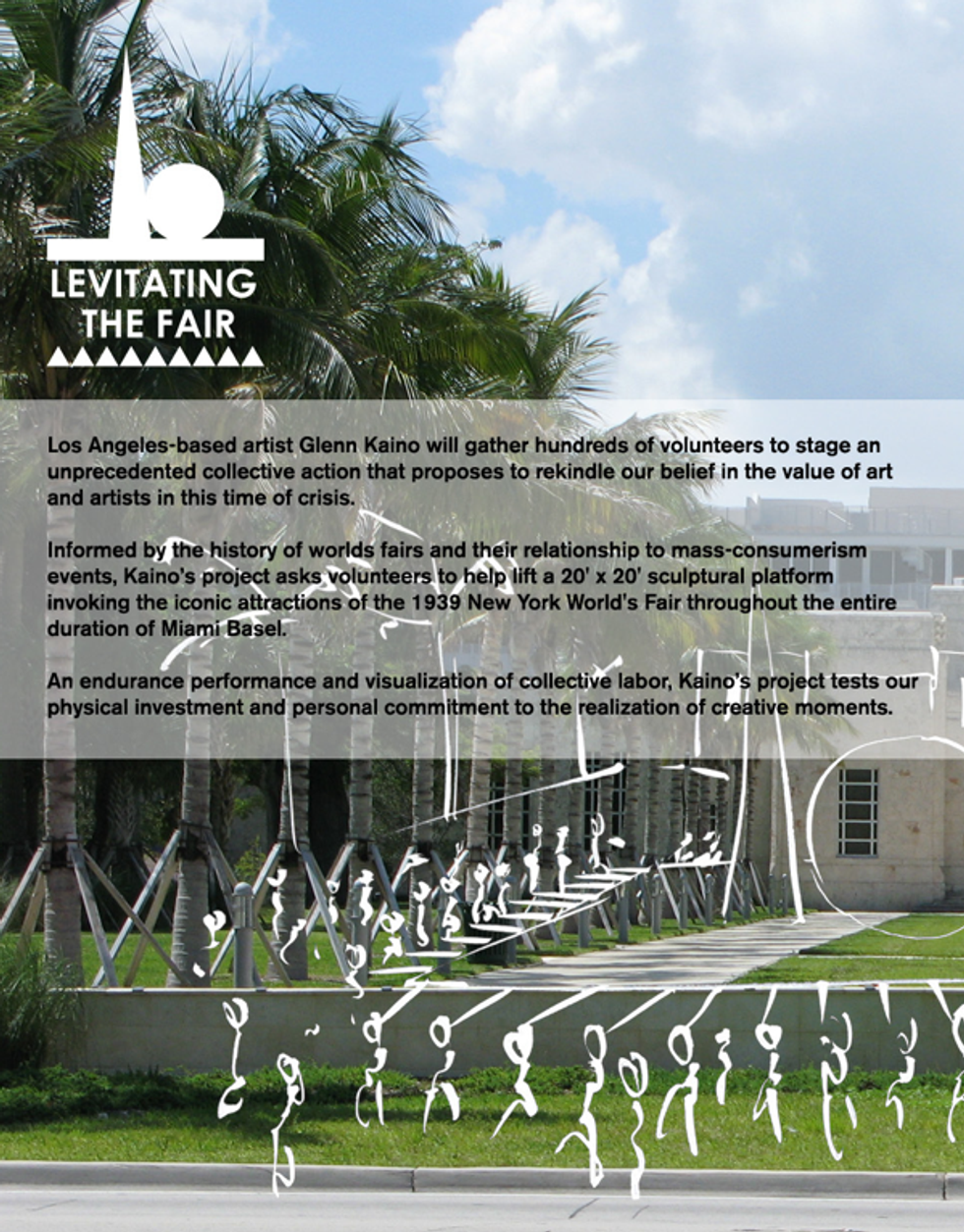 Glenn Kaino
's "Levitating the Fair: The Flying Merchant Ship" will be one of the 24 projects on display in Collins Park (2100 Collins Avenue, Miami Beach) for Art Public. On Wednesday, December 1st, volunteers will lift a 20 x 20-foot sculptural platform evoking attractions at the 1939 New York World's Fair. (
And
they'll try to keep it aloft until December 4.) Go
here
to volunteer.
We mentioned that
paddle8.com
will handle online sales for this year's
NADA Fair
and now we hear that during a preview period, November 25th to 30th, U.S. online buyers will receive special "white-glove" service that includes free insurance, free installation and preferred shipping rates.
Don't get lost wandering around the Miami airport looking for
Christopher Janney's "Harmonic Convergence"
-- it's located in the passenger entrance to the airport from the new "MIA Mover" transit system.
AND IN INVITE-ONLY, PRIVATE PARTY NEWS...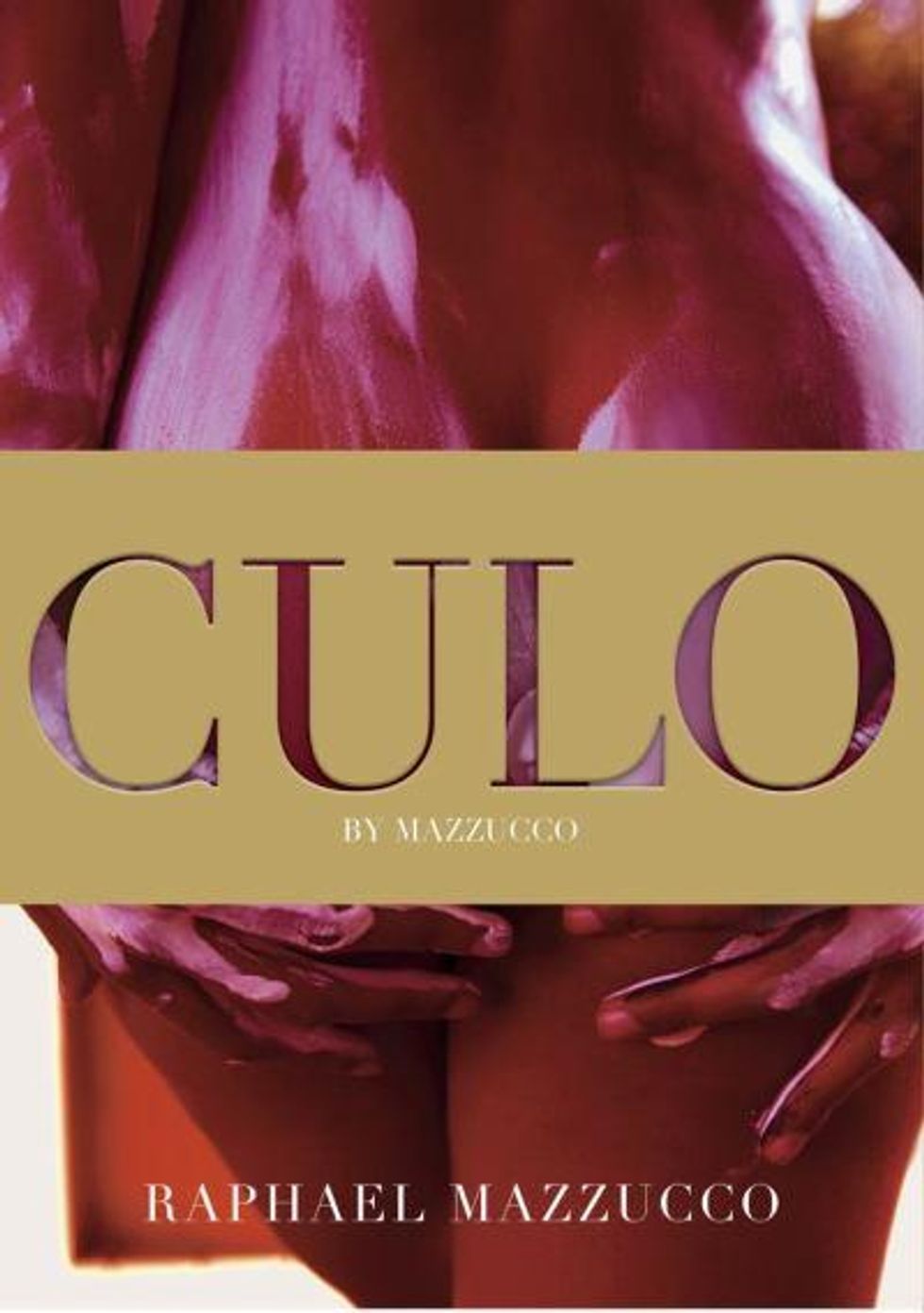 P. Diddy
,
Jimmy Iovine
and
Andy Valmorbida
are hosting an exhibition of works from
Raphael Mazzucco
's new book Culo by Mazzucco on December 2nd in collaboration with VistaJet and Bombardier Aerospace. The book is comprised entirely of pictures of butts. 
Interview
Russia,
Peter Brant
and
Tobias Meyer
host an evening in honor of Ferrari's chairman
Luca di Monteziemolo
on November 29. There will be a screening of
Marco Brambilla
's new 3D video installation "RPM." Brambilla's
video screening last year
at The Standard Miami was a big, mind-blowing hit.
Carter Cleveland
,
Wendi Murdoch
and
Dasha Zhukova
host a party for
Art.sy
, "a new way to discover art," on November 30. This one is presented by
Louis Vuitton
.
AND THREE MORE PARTIES OPEN TO THE 99%...
Look for a cool multi-media exhibit devoted to NYC's legendary restaurant/nightclub
Max's Kansas City
in Stand F04 in the Convention Center. Go
here
for more info.
Surface
magazine and
Planar
are opening an exhibit called "Pictures + Furniture" featuring the work of designers
Chad Jensen
,
Philip Michael Wolfson
and
Pryor Callaway
at the Avant Gallery (309 23rd Street, Miami Beach) on Wednesday, November 30, 6 to 11 p.m.
This year's
Conversations & Art Salon
series in the Convention Center will include
Tracey Emin
,
Liam Gillick
,
Emilia
and
Ilya Kabakow
,
Gabriel Orozco
and
Erwin Wurm
. The complete schedule is
here
.