Brooklyn artist Erin M. Riley does not weave your typical Grandmother's tapestries. Her large works made on a floor loom with hand dyed wool, are far from demure, using images from the Internet that depict honest and feminist femininity: from Plan B to tampons to nude selfies. Before showing at both Miami Projects and the KITH Homage exhibit during Miami's Art Basel Art Fair, Riley speaks about her new take on feminism, the calm that comes with weaving, and suggests a few great artists to check out during the fairs.
Who: Erin M. Riley
Medium: Feminist scenes taken from the Internet, woven into large tapestries
Where to see her work in Miami: Hashimoto Contemporary at Miami Projects at the Deauville Beach Resort and KITH Homage exhibit curated by Joshua Liner Gallery at 727 Collins Ave, December 3rd and 4th.
Can you speak a little about your weaving process and how you choose the tapestries you create?
I work on a floor loom with hand dyed wool, tapestry is woven from imagery or drawings so I have a template or sketch that is blown up to scale. I collect images from the Internet that reflect my mental state, or curiosities at the moment, I see what is reoccuring in popular culture, how pornography influences sexuality, etc.
Do you think of your tapestries as specifically feminist? What is the relationship between the feminist themes and the medium which some might think of as more feminine?
In my early 20's I was grappling with feelings of judgement towards young women who were putting themselves in risky situations, and shame in how my own sexuality manifested, how much I desired sex, masturbated, etc. So I started reading about pro-sex feminists and reading books like The Purity Myth and Female Chauvinist Pig. I realized that my judgement came from society's standards that are put on women to be pure and to keep themselves out of harm's way, rather than dealing with the aggressors. So during that time my work began to shift, rather than use found photographs that reflected images I was sending to lovers, I started using actual images of me that I sent. My medium is rooted in the personal: weaving is an intimate, solitary experience that leads to contemplation. While tapestry might be women's work now, I don't see the process of weaving as a gendered activity due to the vast history across cultures where the sexes shared duties. Weaving for me is a quiet process I can do on my own, I just happen to be a woman.
What should we see in Miami?
Check out Brett Amory's work and Eric Zimmerman's stuff at UNTITLED Art Fair, Cody Hoyt's ceramics at Design Miami, Christian Rex van Minnen's mind boggling paintings at PULSE, Brian Willmont's stuff at Art on Paper, and Tamara Santibañez and Dan Albrigo's work at THIS IS MEANT TO HURT YOU at the Royal Budget Inn from December 3rd-5th, which has an amazing lineup. Basically lurk their Instagrams for more info because there is way too much stuff going on.
What's next for you?
Agh! SO much! But officially I am having a show with Lucien Shapiro at Hashimoto Contemporary in San Francisco, CA that opens March 3rd. I will be weaving all winter for that show, super looking forward to making some new work for that. I am also working on a project called To Dødsfall with Eric Patton in which we are weaving gnarly black pieces made from all sorts of materials.
How would you describe the Art Basel Miami experience in three words or less?
This first: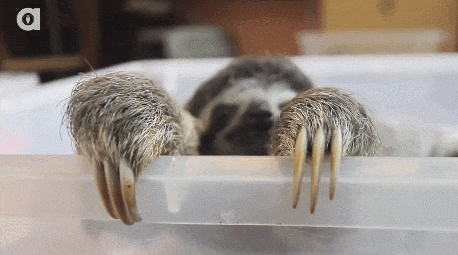 Then: