Did someone hear our prayers? Because it's starting to look as if a Ariana Grande and Kylie Jenner collab (of sorts) could be coming for the charts.
Unless you've been under a rock for the past week, you've probably seen the viral clip in which Jenner sing-songs the words "rise and shine" to baby Stormi in an attempt to wake her up.
From alarm ringtones to EDM remixes to Kylie Skin promo captions, you can't scroll through the timeline without running into someone riffing on "Rise and Shine." Now, Grande is talking about sampling the ditty and we're a little too excited about this potential collaboration.
Recently, the pop star took to her Instagram to post a brief cover of Jenner's bar with the caption, "@kyliejenner can I sample."
Jenner's response? "Yes, yes you can @arianagrande. As long as I'm in [the] music video" — to which Grande said, "done deal @kyliejenner love u."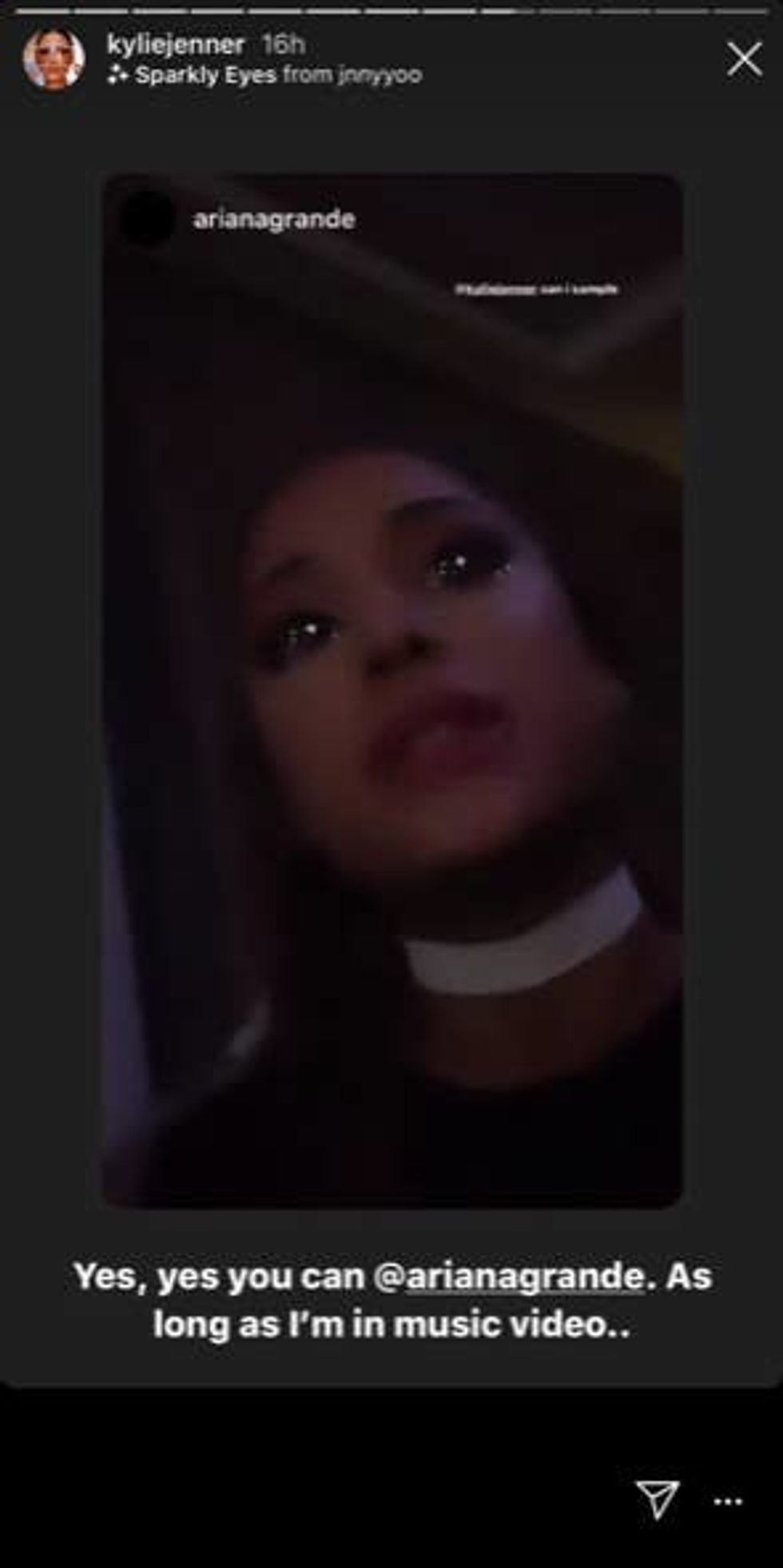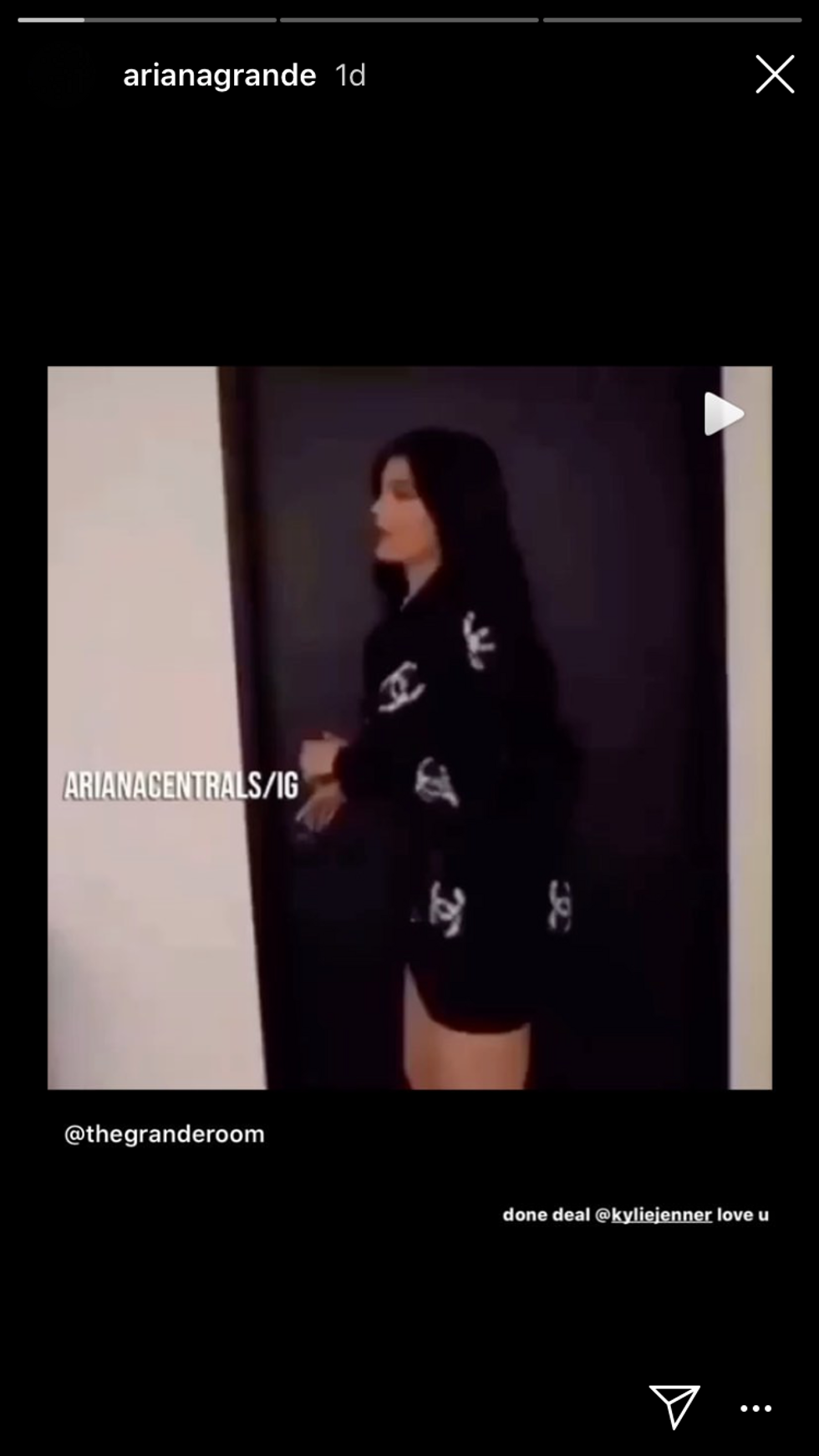 So there you have it. Here's to hoping this is more than just a playful IG interaction!
Sign Up For The Morning PAPER