Architectural Digest headed to the Kardashian stronghold (Calabasas, California) for a visual guide to the palatial homes of Kourtney and Khloe.
Their vast, stunning estates are mesmerizing worlds of lemon trees, marble floors, off white walls, and Fendi fur throws.
Vastness aside, the homes are distinctly Khloe and Kourtney -- the Dash sisters you'd want to be stuck in traffic with.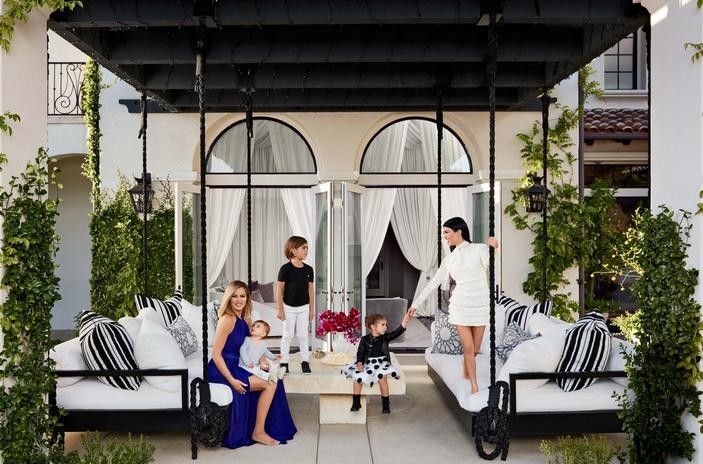 Below are some of the highlights of AD's journey through the sun-streaked wonderlands, and try not to feel too terrible about your own place, I know I do!
Especially when I see shots like...