Loyal and frustrated Frank Ocean devotees may have some flicker of hope to the increasingly puzzling (and downright annoying) saga of his long, long, long, long-awaited sophomore album Boys Don't Cry.
After last Friday's cataclysmic false-alarm, threads on Reddit are now saying Apple Music representatives are claiming that the LP will be released within "48-72 hours," versus the November 13, 2016 release Ocean's site indicated.
For all we know, these Apple employees could have been bots, but Pigeons and Planes tested out the reps themselves, and made them confirm that they were, in fact, human.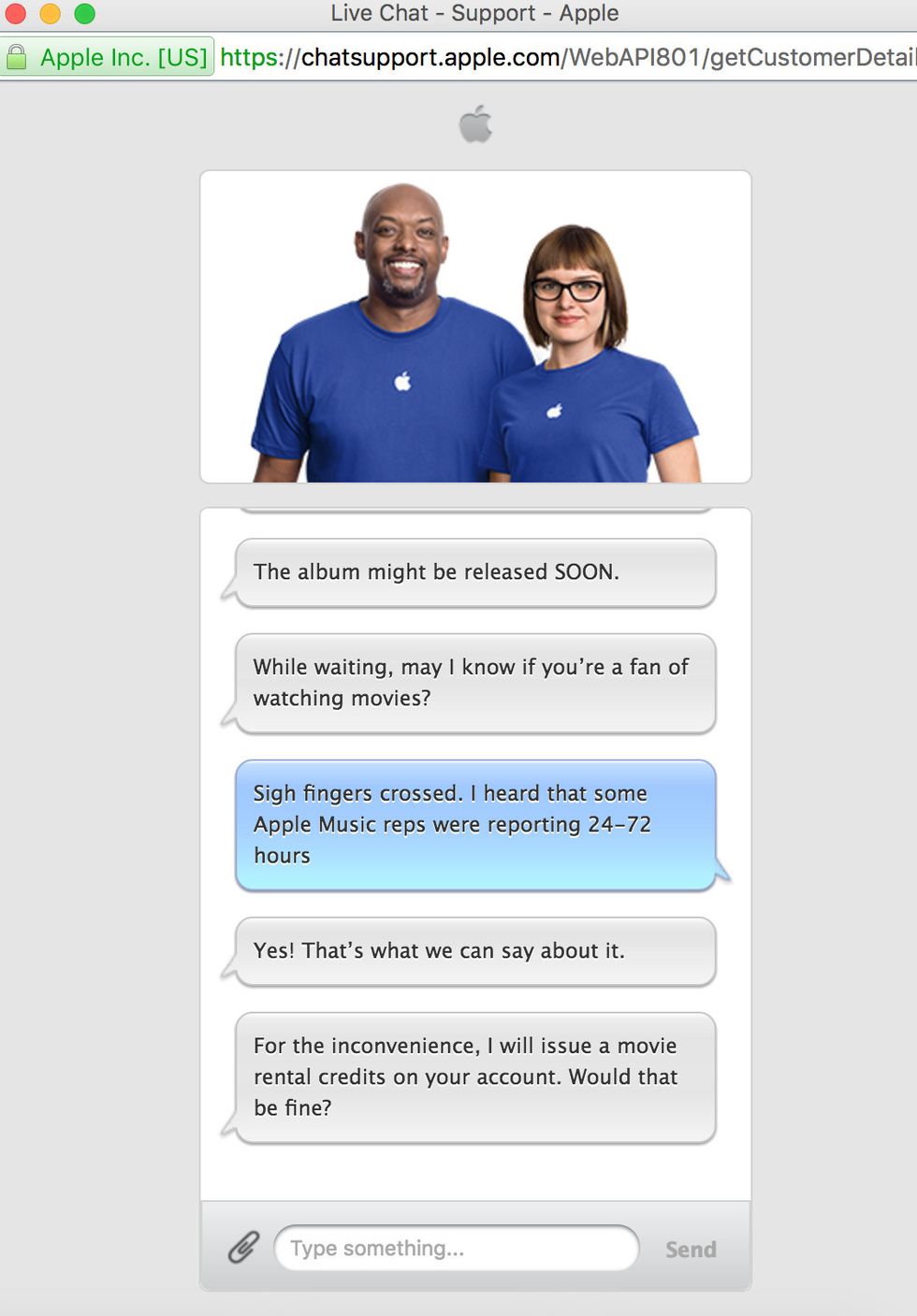 Uh.
It continues...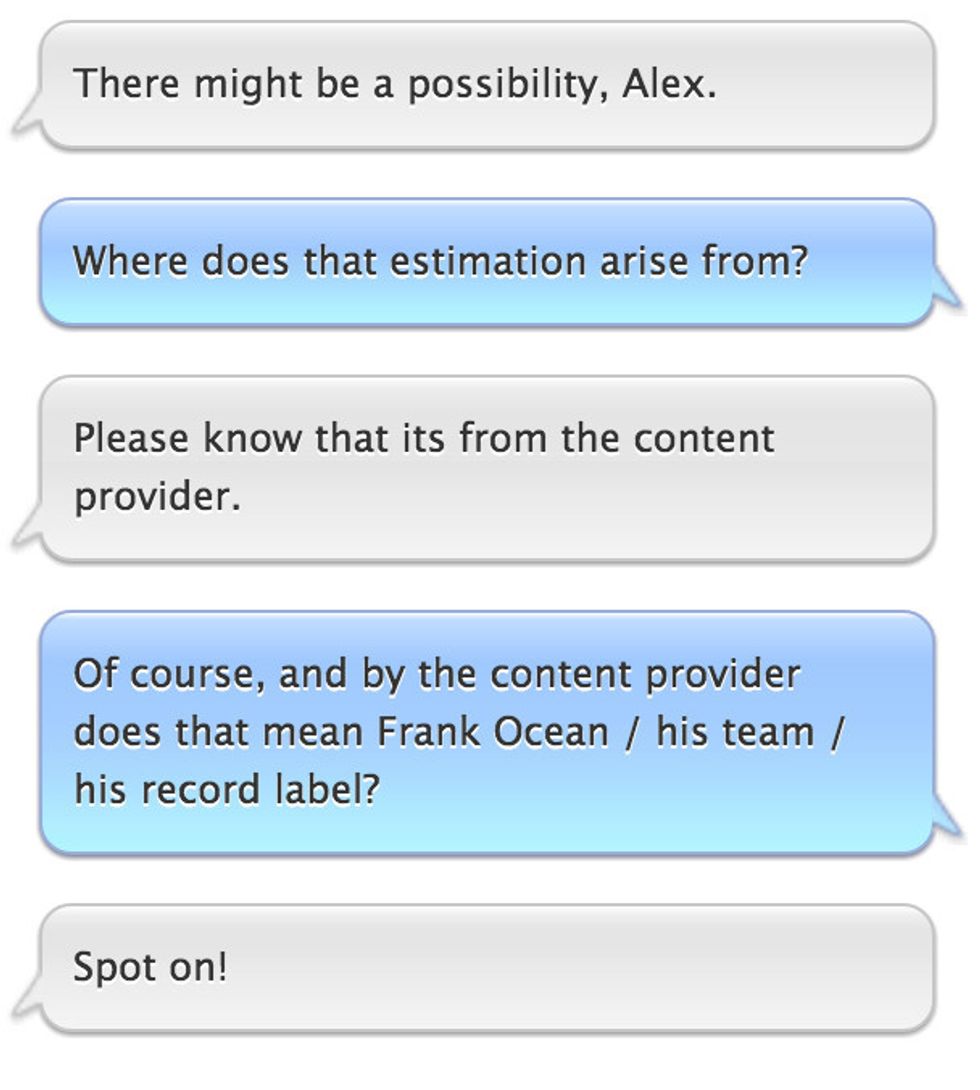 But why would an Apple tech support person know when a clandestine album release would be out?
I would tell someone anything they wanted to hear just to get them off the phone; I don't blame them for playing along!
Frank, just release it.