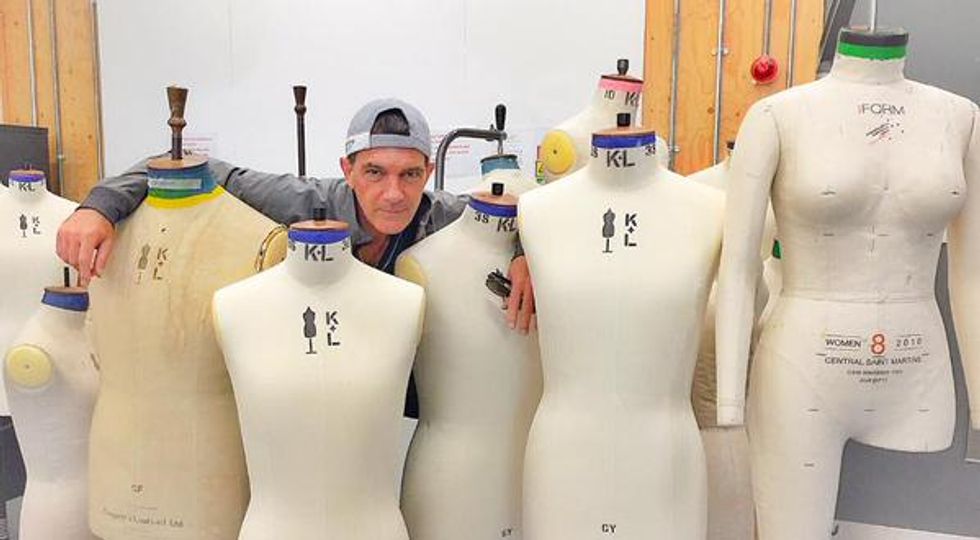 Apparently actor/director Antonio Banderas has a soft spot for fashion design and is currently pursuing his hobby as a student at the prestigious Central St. Martins. 
The alma mater of Alexander McQueen and Riccardo Tisci, Banderas is apparently in his second week of pattern making -- and enjoying every minute of it.
"The 2nd week of studies at Central St Martin begins," he
shared on Twitter
. "Intense, exciting, serious and fun all the same time." And according to
an interview
, Banderas also said that "it makes me feel actually very young to put the elbows on the table again and try to understand another reality." Thankfully though he says he won't stop acting and directing, "but this is a new thing." 
Well, let's hope this means a line of Shrek chic masks are in the works.