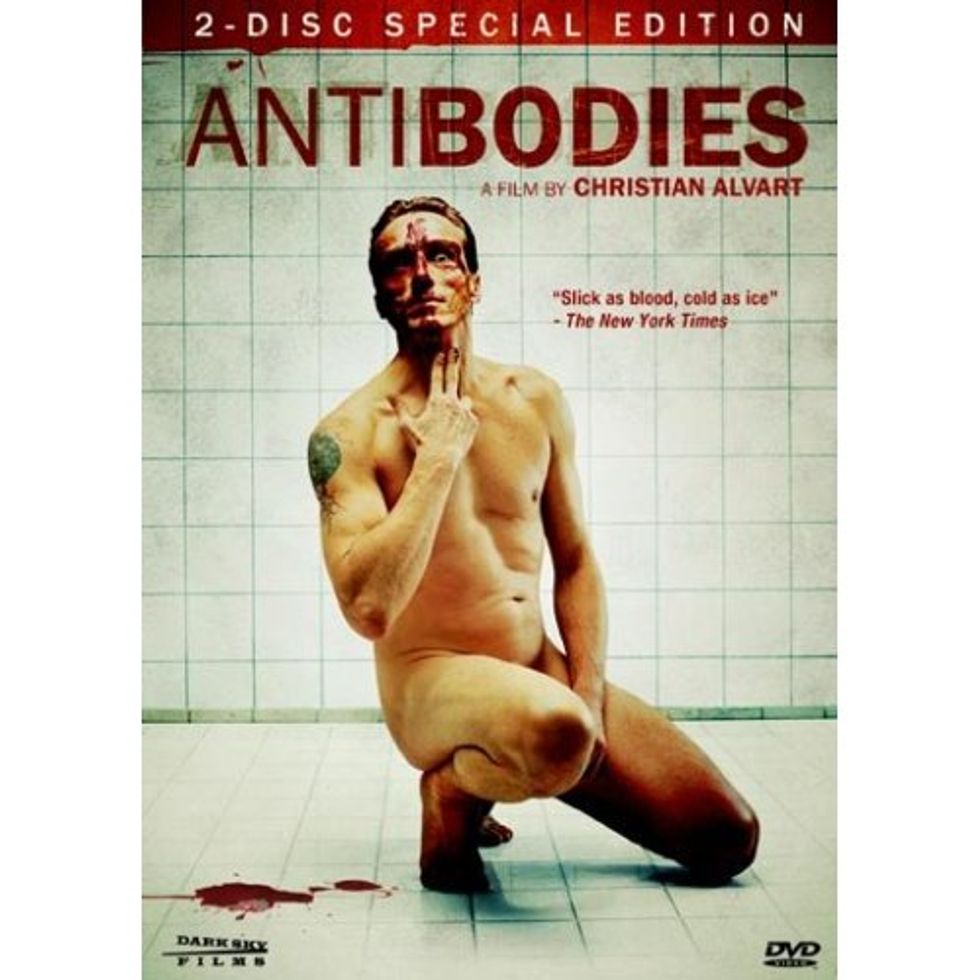 New on DVD this week is a curious serial killer movie called Antibodies, directed by Christian Alvart and filmed in Germany. The movie is given a deluxe two-disc special edition from Dark Sky and it's not half bad. The film's opening features policemen have a shoot out at the apartment of this creepy nude killer (Andre Hennicke) who targets young boys.
Norman Reedus even shows up as a doomed cop on the scene. Then the movie shifts to a country village where the local cop Michael Martens (Wotan Wilke Mohring) hears the news and is hopeful the killer is tied to the brutal murder of of young girl some time back which has turned the town suspiciously against each other. Martens, a deeply Catholic soul, has trouble at home -- his marriage is on the rocks and his young son shows signs of being a budding serial killer himself. Traveling to the city, he meets the murderer behind bars and before you can say Silence of the Lambs, a cat-and-mouse game between the psychopath and cop begin.
Taut and well shot, the film is full of creepy passages where the killer describes how he trapped and tortured his prey. There are nice clever shifts in the plot and on the second disc, there's a nice featurette with director Christian Alvart, who gives such a smart, impassioned, explanation for the way he shot the film; you find yourself looking back on the movie and liking it more in hindsight.