An NYC-based, pro-police group is organizing an anti-Beyoncé rally tomorrow (Tuesday, February 16th) to protest the singer's Formation video and Super Bowl halftime performance which many (white) people believe was promoting violence against cops.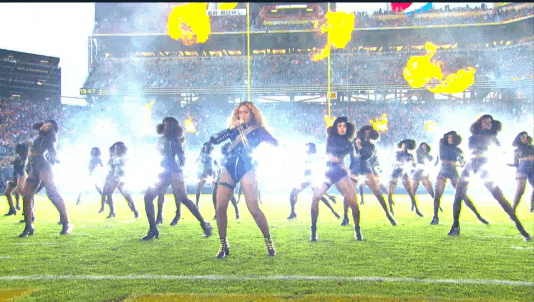 'Formation's' video paid homage to the #BlackLivesMatter movement, with direct references to police brutality against people of color; her live version of the song at Super Bowl 50 included a group of backup dancers dressed as female Black Panthers--a revolutionary group in the 60s and 70s that protested black oppression by police.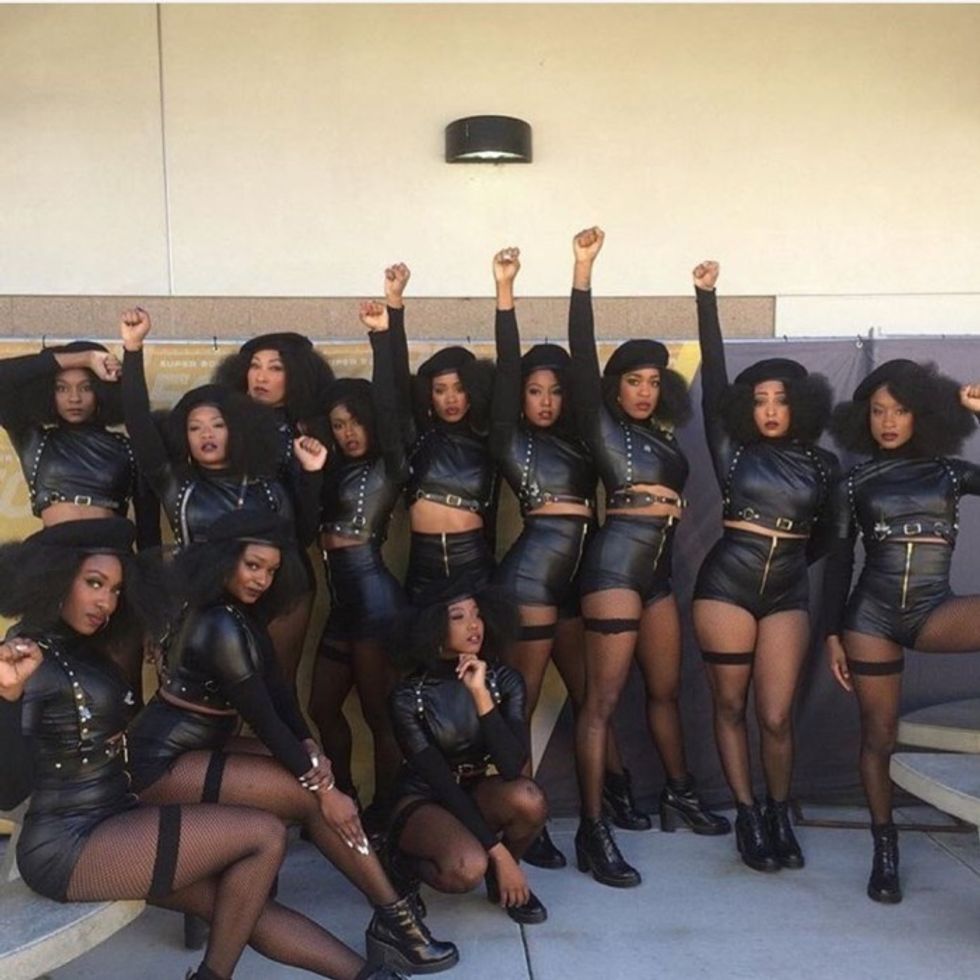 "Proud of the Blues"--the group who created the anti-Bey Event Brite page, described their reason for assembling:
Are you offended as an American that Beyoncé pulled her race-baiting stunt at the Superbowl?
Do you agree that it was a slap in the face to law enforcement?

Do you agree that the Black Panthers was/is a hate group which should not be glorified?

Come and let's stand together. Let's tell the NFL we don't want hate speech & racism at the Superbowl ever again!
A group like this popping up in New York isn't that surprising; a day after the Super Bowl, former mayor Rudy Giuliani called Bey's performance "terrible," stating, ""This is football, not Hollywood, and I thought it was really outrageous that she used it as a platform to attack police officers who are the people who protect her and protect us, and keep us alive."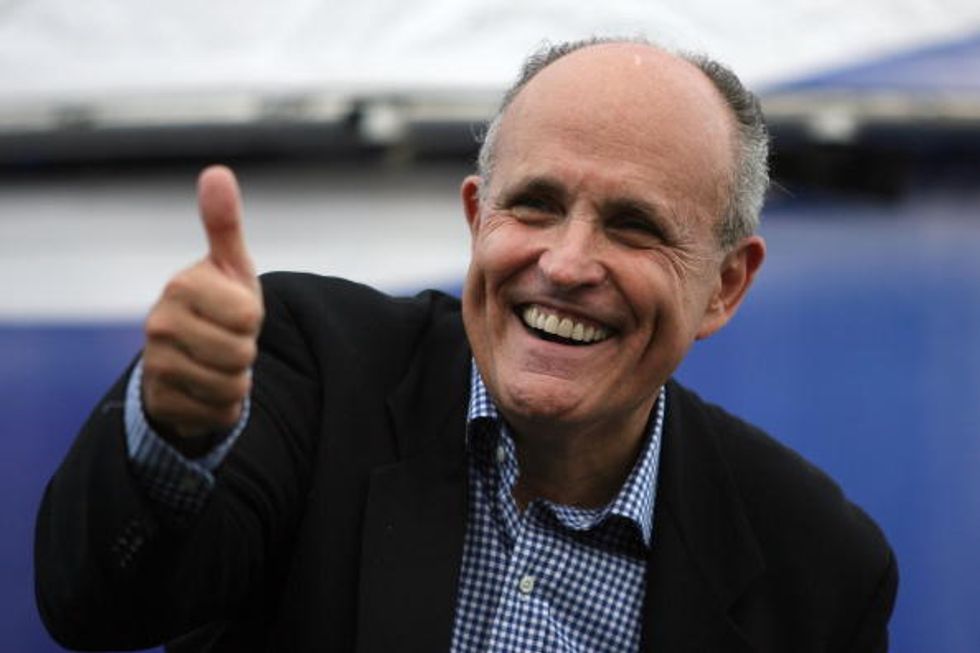 Giuliani went on to add, "what we should be doing in the African-American community, and all communities, is build up respect for police officers."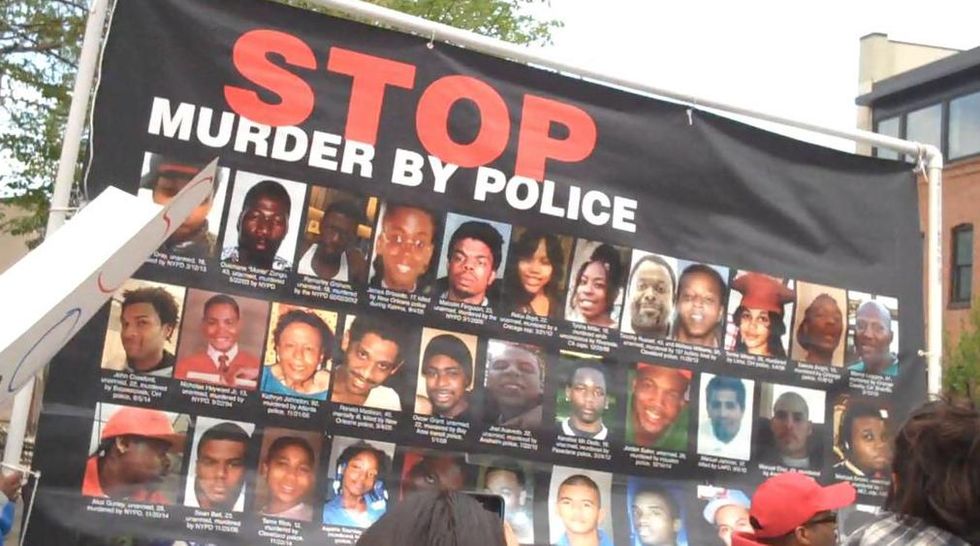 K
K, Rud.

We should form an Anti-Anti-Beyoncé coalition, and counter POTB's silly tantrum tomorrow; they're meeting at 8 am-4 pm in front of the NFL Headquarters at 345 Park Avenue.
Here's the really awful graphic they used for the event photo: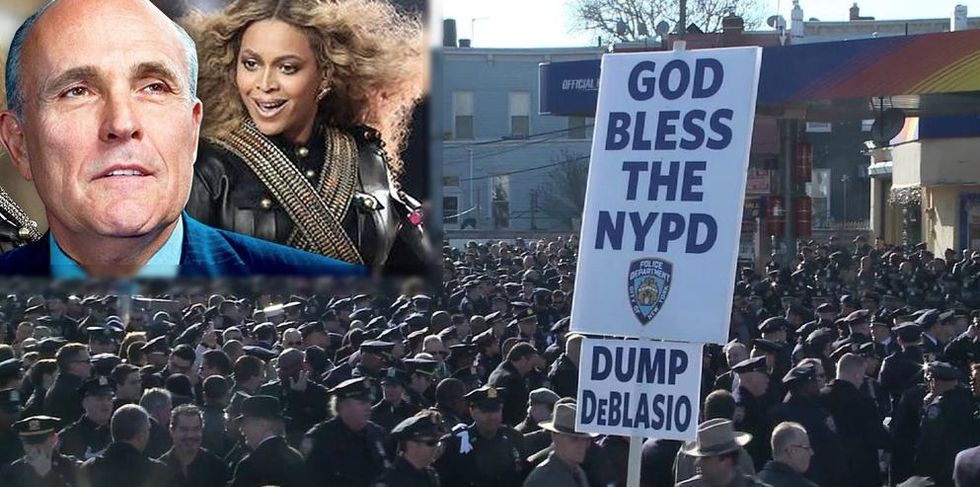 I'd love to imagine Bey's reaction after hearing about this.