ANOHNI (aka Antony), musician and the first transgender person to be nominated for an Oscar has penned a searingly powerful essay for Pitchfork about why she's skipping out on Sunday's big night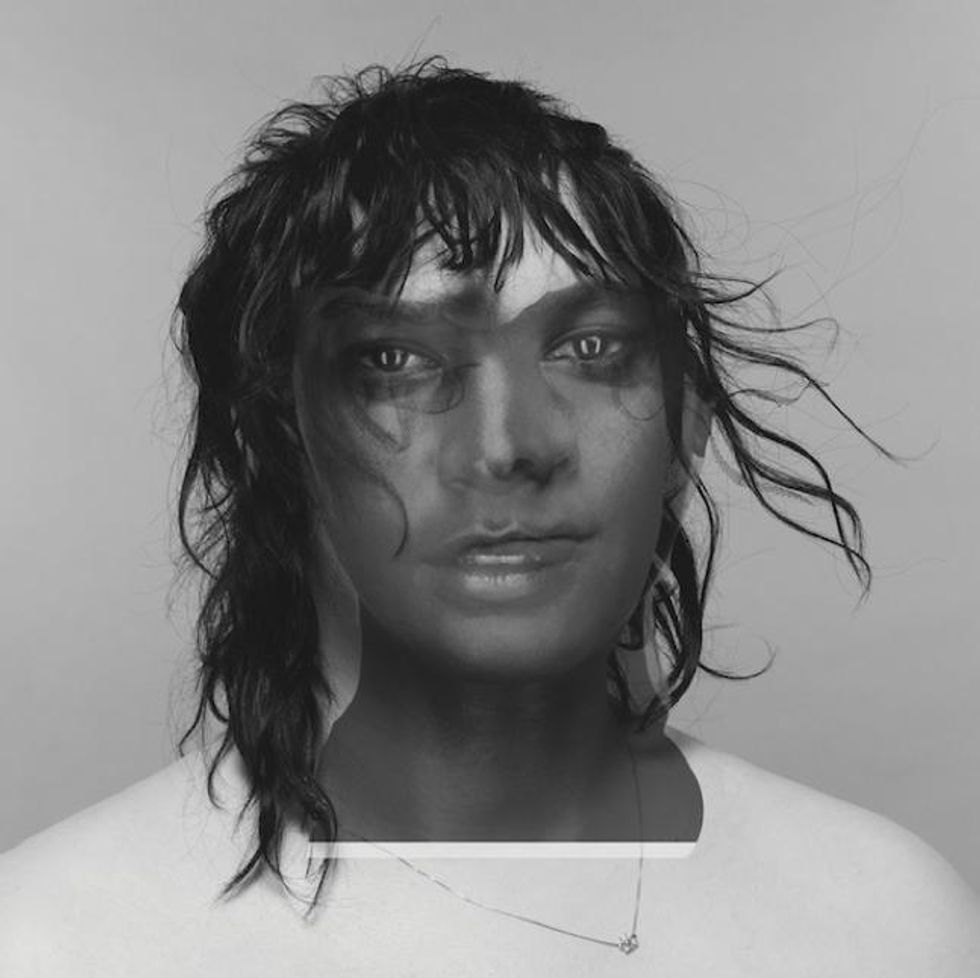 (photo by Inez and Vinoodh)
Her song 'Manta Ray'--in collaboration with J. Ralph--was nominated for Best Original Song, from the movie Racing Extinction; she was shocked to see that she and the other nominee were not asked to perform (allegedly due to time constraints), while fellow nominees Lady GaGa, Sam Smith, and the Weeknd were all included on the lineup.
Adding insult to injury, it was announced that Dave Grohl--not even nominated--would be taking the Oscars stage, as well.
This prompted Anohni--who was literally at the airport--to turn around and go home.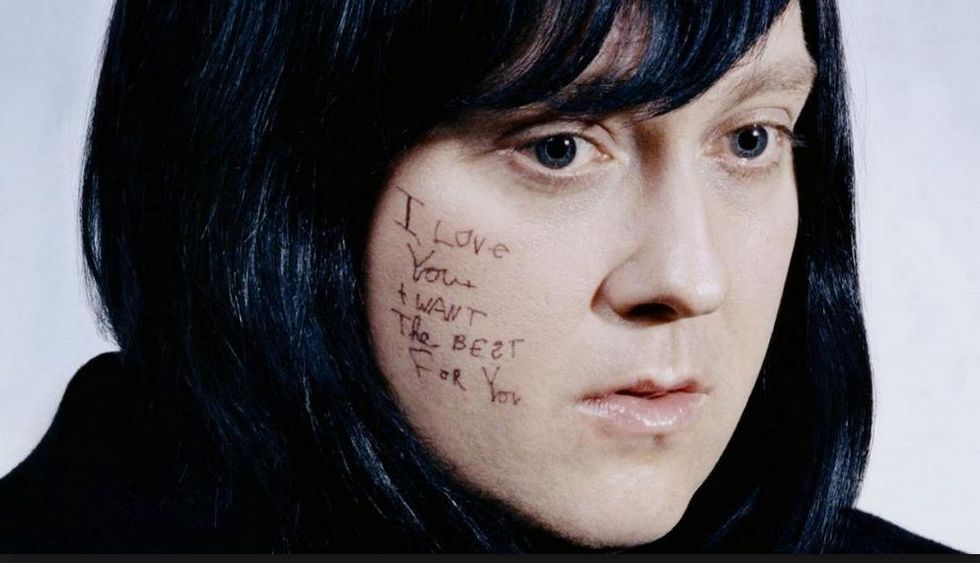 While she understands that, in terms of marketability, her song wasn't exactly top choice:
I want to be clear — I know that I wasn't excluded from the performance directly because I am transgendered. I was not invited to perform because I am relatively unknown in the U.S., singing a song about ecocide, and that might not sell advertising space. It is not me that is picking the performers for the night, and I know that I don't have an automatic right to be asked.



...but Anohni also understands the underlying (but blatant) prejudice in the situation:

But if you trace the trail of breadcrumbs, the deeper truth of it is impossible to ignore. Like global warming, it is not one isolated event, but a series of events that occur over years to create a system that has sought to undermine me, at first as a feminine child, and later as an androgynous transwoman. It is a system of social oppression and diminished opportunities for transpeople that has been employed by capitalism in the U.S. to crush our dreams and our collective spirit.
She ends with a blistering, but righteous critique of Hollywood, and the American culture on a greater scale.
So I have decided not to attend the Academy Awards this election year. I will not be lulled into submission with a few more well manufactured, feel-good ballads and a bit of good old fashioned T. and A. They are going to try to convince us that they have our best interests at heart by waving flags for identity politics and fake moral issues. But don't forget that many of these celebrities are the trophies of billionaire corporations whose only intention it is to manipulate you into giving them your consent and the last of your money. They have been paid to do a little tap dance to occupy you while Rome burns. These are the last days of a great American fake-out sponsored by ExxonMobil, Walmart, Amazon, Google, and Philip Morris. America, a country that is no longer contained by physical borders, aspires only for more power and control. I want to maximize my usefulness and advocate for the preservation of biodiversity and the pursuit of human decency within my sphere of influence.