Sentient frail wrist, Anna Wintour, graced Late Night with Seth Meyers yesterday, and recounted a quite the harrowing tale that took place at Kanye West's Sistine Chapel-esque Yeezy 3 fashion show at Madison Square Garden.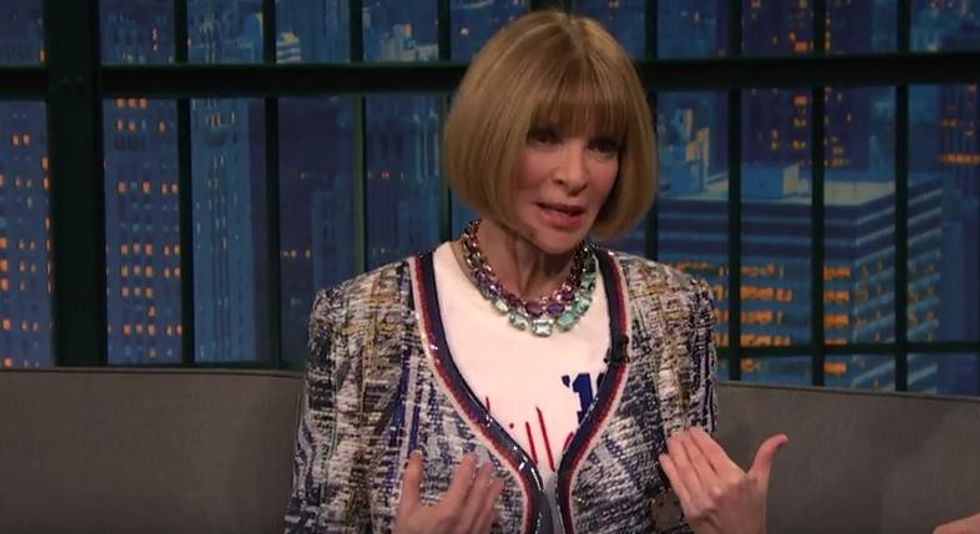 Ms. Wintour explained that she had arrived for the show characteristically early, and was seated all by herself in a VIP section, which Seth pointed out, looked quite fitting for her perceived persona.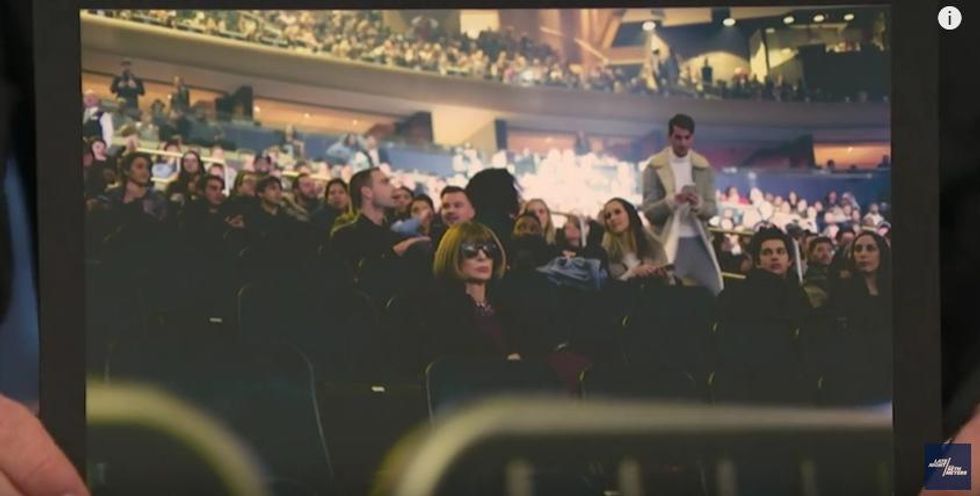 Anna made sure to mention that the whole audience was waiting for "The Kardashians to arrive en-mass, and Jay-Z," and after the show, when she noticed that Mr. Carter had slipped away, she decided to "slide" into the basement, in an attempt to leave unrecognized.
Unfortunately, basements and Anna Wintour don't mix well, and the fashion icon was soon lost in her own personal hell.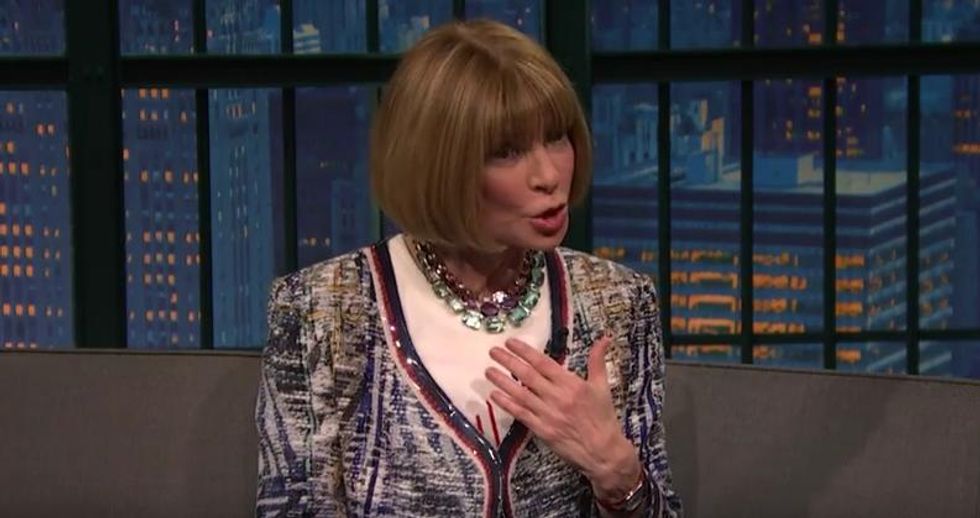 "I was lost there for half and hour, asking various people to let me out!"
"RELEASE ME!" Anna cried up at the flickering fluorescent lamps lining the ceiling.
Finally, Anna's savior came in the form of a "little security man."
Imagine Anna running up to him, "You there! Person!"
"He came up to me and said, 'Did your son play baseball for Collegiate?' and I said, Yes...,' and he said, 'I was his coach! Can I help you?' and I said, 'yes! Please take me out of here!'"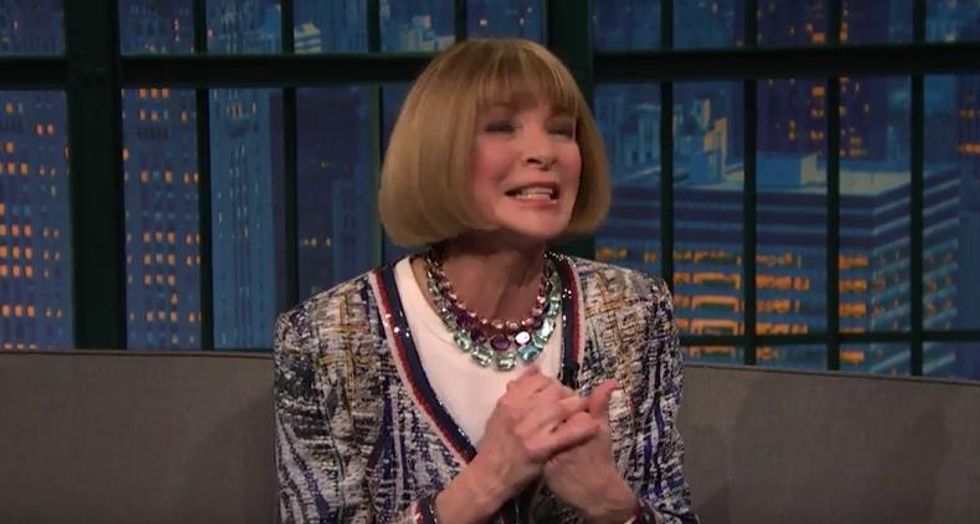 "TAKE ME AWAY FROM THIS TERRIBLE PLACE!!!!!"
I hope when they reached the surface, she gave him a coin the size of a pancake, and said, "For you...a reward."
Watch below.

You May Also Like