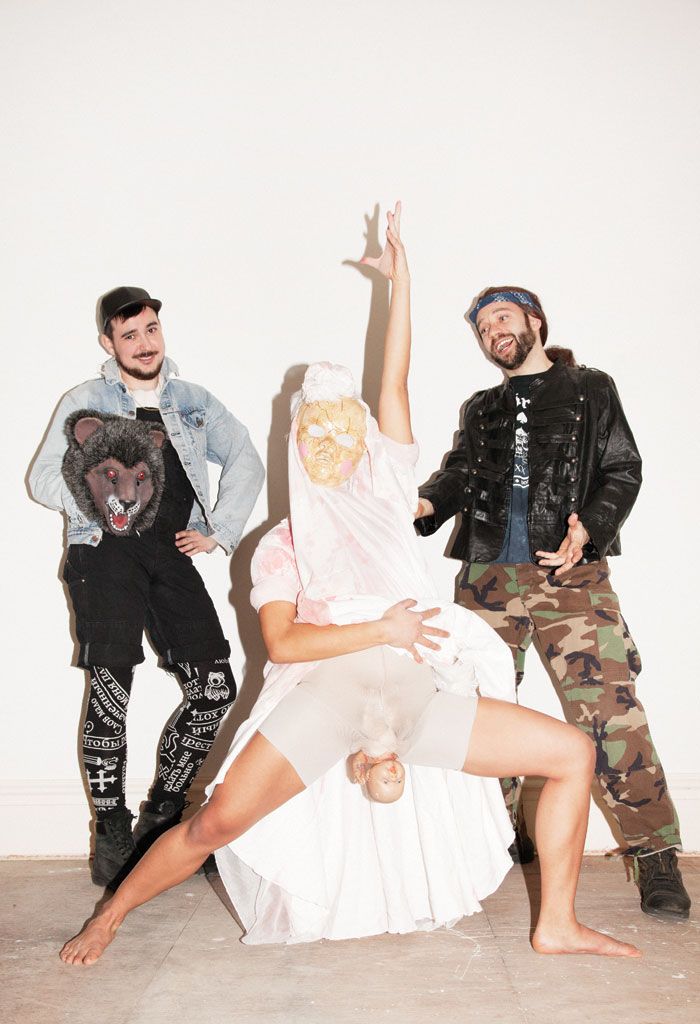 Animals

The performance art collective Animals chose their name less to make some sort of intellectual statement about the nature of their work, and more because of how perfectly it could be used to solicit support on Facebook. "We'd post a picture of a lemur stuck in a tree and write, 'Animals need your help!'" says Michael De Angelis, who, along with Nikki Calonge and Mike Mikos, is one of the three artistic directors of the collective.
Animals' performances are irreverent mash-ups of video, dance and puppetry--at their recent
Backstage at Horror Drag
, which played in New York in February, the visual language was all camp, glitter and fake blood. Inspired by the spooky Filipino drag queen Ryan Robles, the show painted a poignant -- and hilarious -- picture of performers backstage at a down-and-out drag club. "There's a similarity between them and Animals," said De Angelis. "It sometimes feels like we're making work without an audience."
Still, the performance art community has taken note. Later this month, Animals will receive the first annual Tom Murrin Performance Award (named for the late Downtown performance art legend and former Paper theater critic), presented by Steve Buscemi and Jo Andres. "We love Tom's work, and to think in some way we get to be a part of his legacy," says De Angelis, "that's a huge honor."