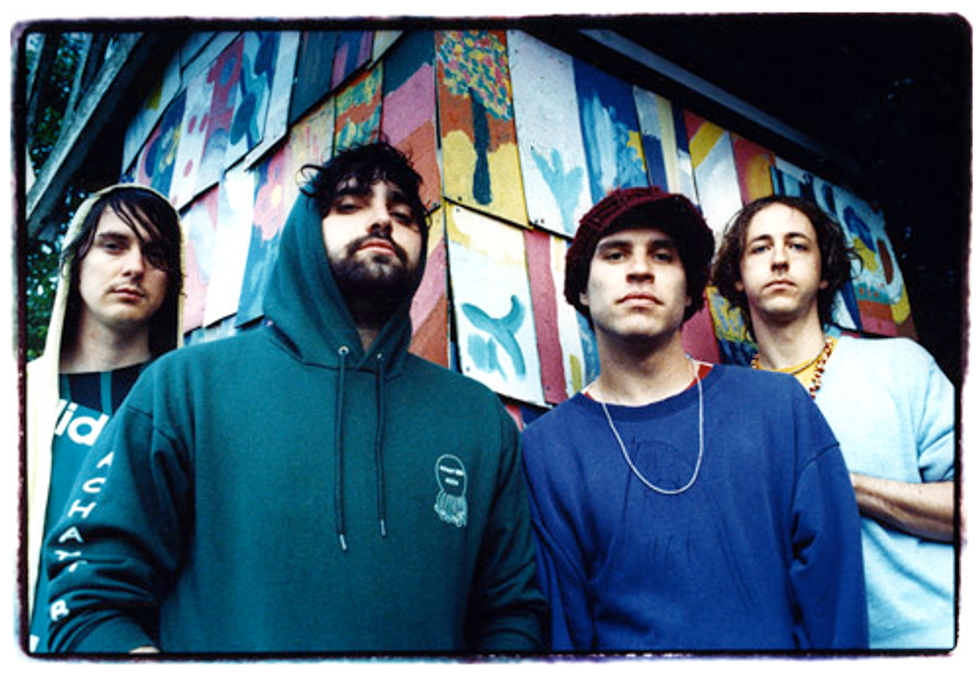 Animal Collective's new album, Strawberry Jam, is set to be released worldwide in September... and I couldn't be more excited! AC is by far one my favorite bands. Their music is at once visceral, while at the same time floating in the ether of the intangible. It's screaming and dancing. It's exclamations of joy and quiet contemplations all rolled into one. In short, Animal Collective is the best thing to happen to music in quite some time. Their creativity knows no bounds, a fact which is reiterated again and again with each album they release. But enough of my nerding-out, you guys knew this already, right?
The four boys of AC (Panda Bear, Avey Tare, Deacon and Geologist) came together from all different corners of the globe to record Strawberry Jam in Tuscon, Arizona, this past January. Says the press release: "Though the melodies and lyrics for Strawberry Jam were written by Panda Bear and Avey Tare in various places such as Paris, New York, Lisbon and Baltimore, there was also three intense full-band writing sessions with Geologist and Deacon. These production sessions occurred in both Lisbon and in NYC. So, while the songs might seem to come from all over the map emotionally, it was important to match that geographical variation sonically." I can't wait for this album!
Tracklisting
1. Peacebone
2. Unsolved Mysteries
3. Chores
4. For Reverend Green
5. Fireworks
6. #1
7. Winter Wonder Land
8. Cuckoo Cuckoo
9. Derek
Animal Collective come to New York City June 1st, where they'll be playing at the South Street Seaport for FREE.