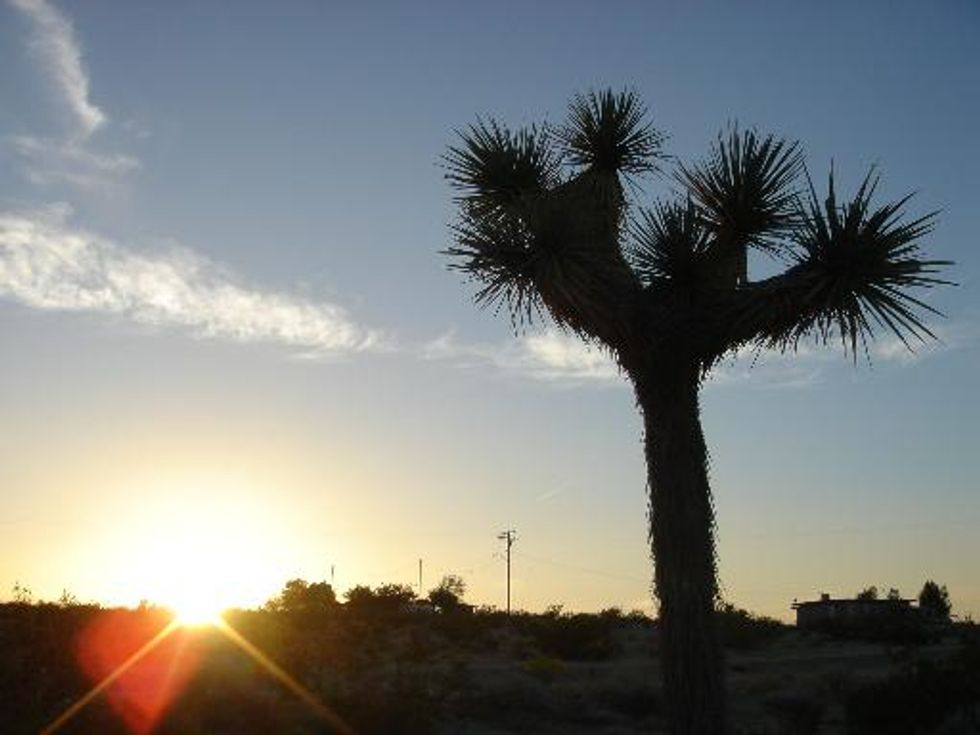 We're off to Joshua Tree this weekend to participate in art star Andrea Zittel's event HIGH.DESERT.TEST.SITES! It's going to be a very arty weekend in the desert. Not only will Andrea and her cohort Sean Caley-Regen from the L.A. gallery Regen Projects be hosting artists like Jack Pierson, Liz Larner and Lisa Anne Auerbach (get the full low-down here) but the JT-based gallery Art Queen, run by artist and New York-JT commuter Randy Polumbo and that Morongo Valley art queen herself Shari Elf, will be hosting a Sunday afternoon meltdown as part of their new "Rock Star" show! (Scroll down for info.)
The HDTS site says I'm going to do "A Bikini Performance." Yeah, I'm gonna put on a string bikini and a pair of bitchin' Stevie Nicks platform boots I got at the Yucca Valley Swamp Meet for $5 and then go running in this unexploded ordnance field (photo below) that the military at nearby 29 Palms Marine Base uses as a testing site while Metallica's "Enter Sandman" blasts from a trio of circling AH-64 Apaches.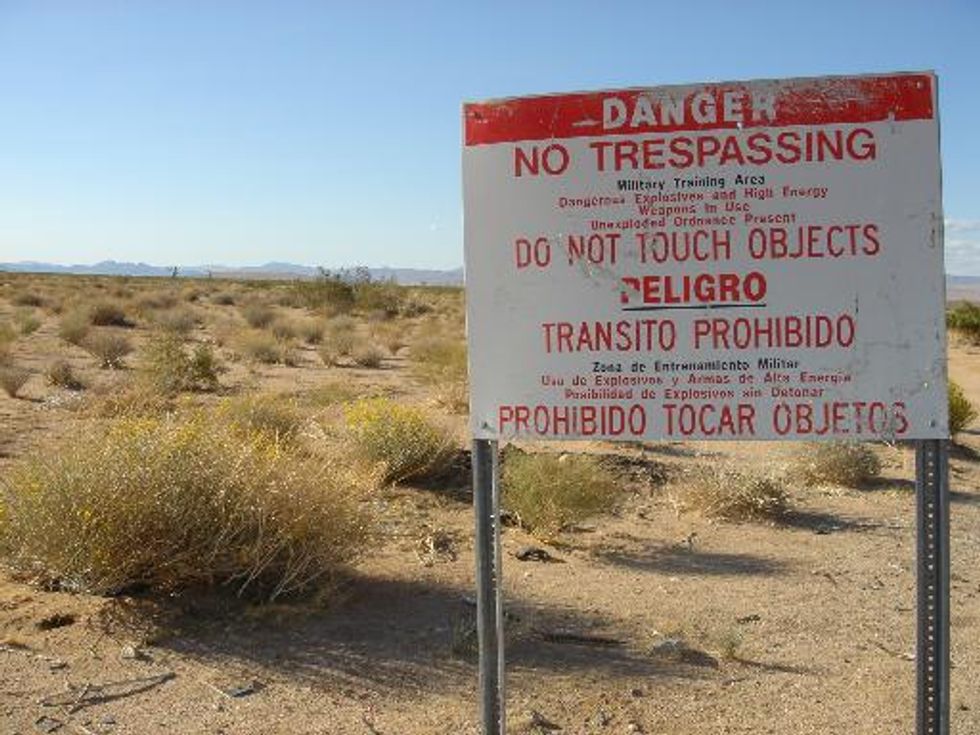 God, I wish! Actually I will be wearing those boots and that Metallica song will be involved when I perform at the JT Saloon at 11 p.m. this Saturday night (61835 29 Palms Hwy). The performance begins outside and then, if the management is willing (and why wouldn't they be?), the performance will move inside. In which case we may have to lose the Stevie Nicks boots because they might be too...well, inhibiting. I don't want to say too much more about the performance except that it involves time travel and a stripper's pole.
The Art Queen event is the following day, Sunday, May 13, from 3-7 p.m. and will also feature performances. I'll be doing some selections form the new CD (in preparation for
my Joe's Pub gig in New York from May 18 -- SHAMELESS PLUG HERE) and will actually have a few pieces of art in the exhibit as well. (Time to go where the REAL money is - in selling THINGS!) Other musicians whose visual art will be at Art Queen are Daniel Johnston, Graham Nash, Victoria Williams (who lives full time in JT) and other locals like Debora Iyall (Romeo Void), Johnette Napolitano (Concrete Blond) and Gram Rabbit's Jessika Rabbit!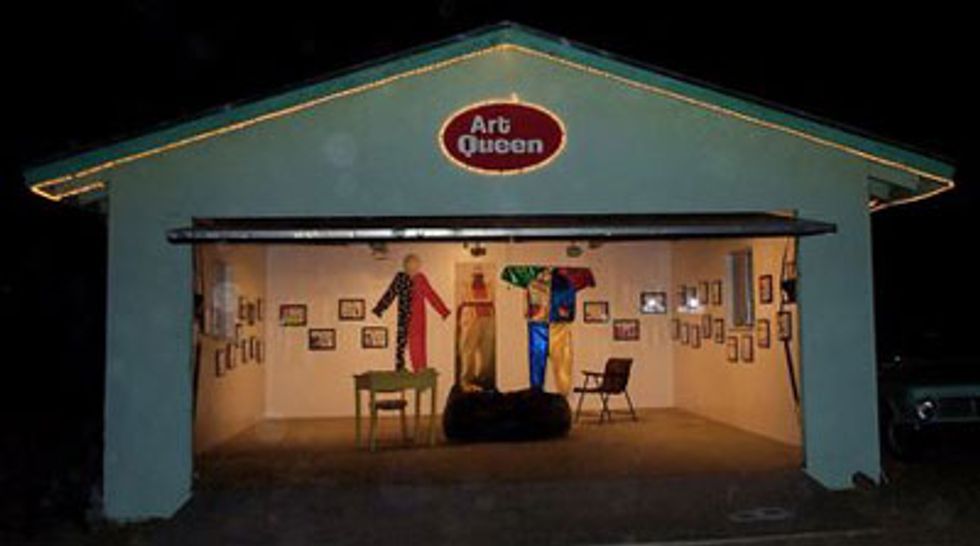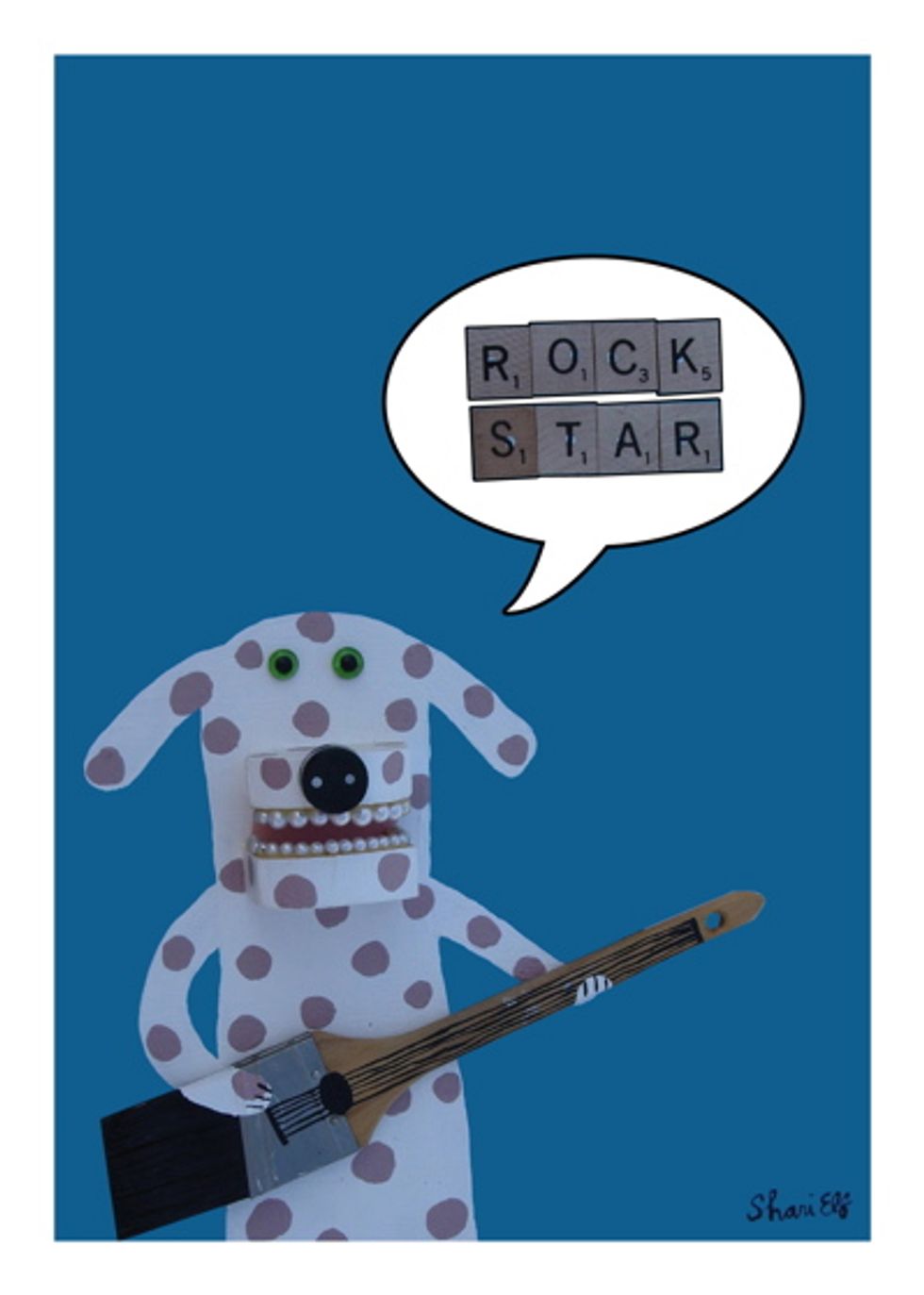 From the ROCK STAR press release:
Randy Polumbo and Shari Elf are excited to invite you to our next Art Queen opening. Since the dawn of civilization different creative disciplines have cross pollinated one another. Blacksmiths discovered their forging hammer had rhythm, and the beatnik poets were inspired to set their words to bebop more recently. Sometimes 1+1 does not equal two, it equals 20 when inspiration strikes twice. Come and witness both the visual art and music of folks who have been knighted by both swords. From world famous Rock Star Artists: Ann Magnuson, Daniel Johnston, Victoria Williams, Graham Nash, Rennie Sparks (Handsome Family) and Johnette Napolitano (Concrete Blond)....
To desert luminaries Debora Iyall, Travis Kline and Carol Ann of The Thrift Store All Stars, Bingo (Bingo's Dream Band, Thrift Store All Stars), Korinna Knoll (Neulander), Ted Quinn, Krissie Gregory, Joshua Kjerstad (The Clouds), Jessika Rabbit (Gram Rabbit), Moby Dick and Shari Elf...
and including wild cards like author Rick Moody (Wingdales), Alicia Bay Laurel, , Doug Newman, Randy Polumbo, Art Paul Schlosser, Randy the Banjo Ghost.and New York performer/artists David Wojnarowicz, James Nares, Hannah Marcus, Alan Vega and Phranc.
Art Queen, 61855 Highway 62, Joshua Tree, CA (in the back, past the trailers)