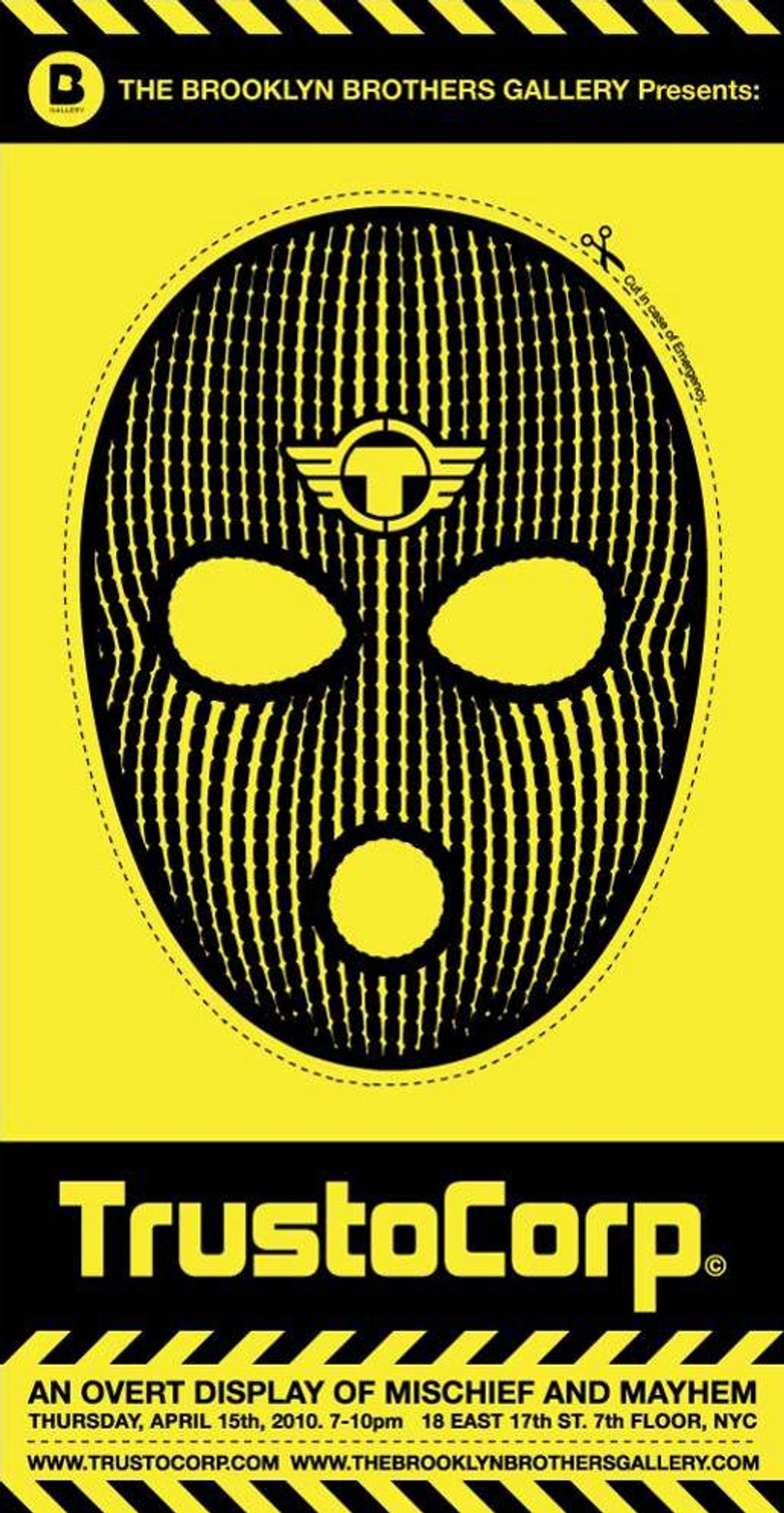 Guy Barnett
and
Paul Parton
of
Brooklyn Brothers Gallery
(18 East 17th St., 7th floor) are hosting their inaugural exhibit "
An Overt Display of Mischief and Mayhem
" by guerrilla street art group
TrustoCorp.
It all kicks off at the opening tonight, April 15, from 7 to 9 p.m., and runs through May 2.  Since we love mischief and mayhem, we are heading over there now. See you there!