Amy Schumer has released a statement on the vile, anti-female rantings of Inside Amy Schumer writer Kurt Metzger.
Metzger's comments come in the wake of allegations that NYC comedian Aaron Glaser--an Upright Citizen's Brigade performer--had raped several women in the comedy community.
Glaser's alleged actions surfaced in a private Facebook group for female comedians, with a post that warned other women about him: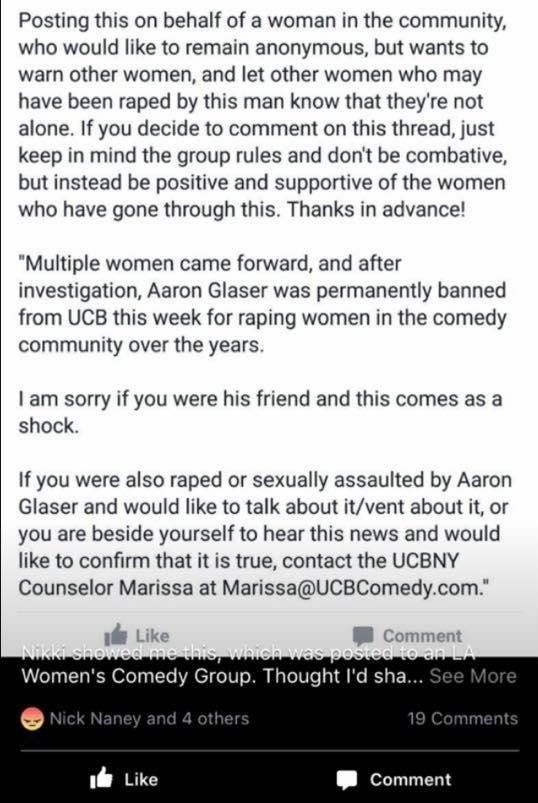 UCB was contacted, and notified Glaser that he was banned from their theaters.
The comedian took to his own Facebook in a now-deleted post that's circulating around the internet, denying the accusations, and calling out "internet vigilantes:"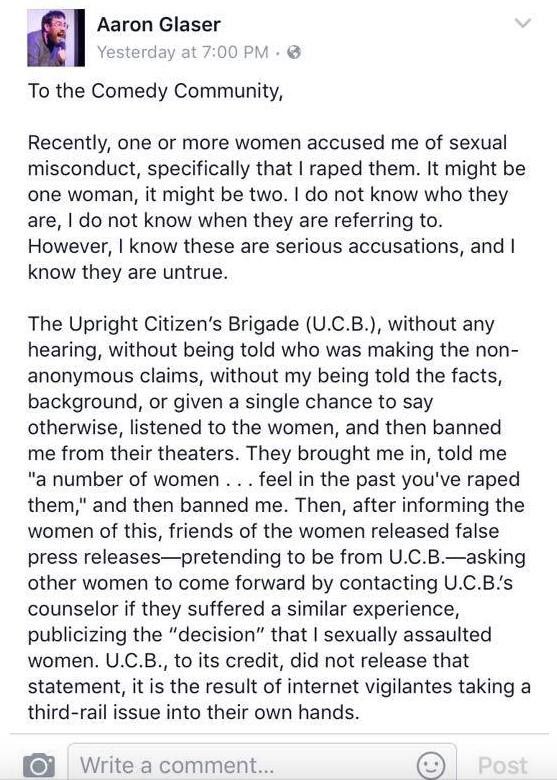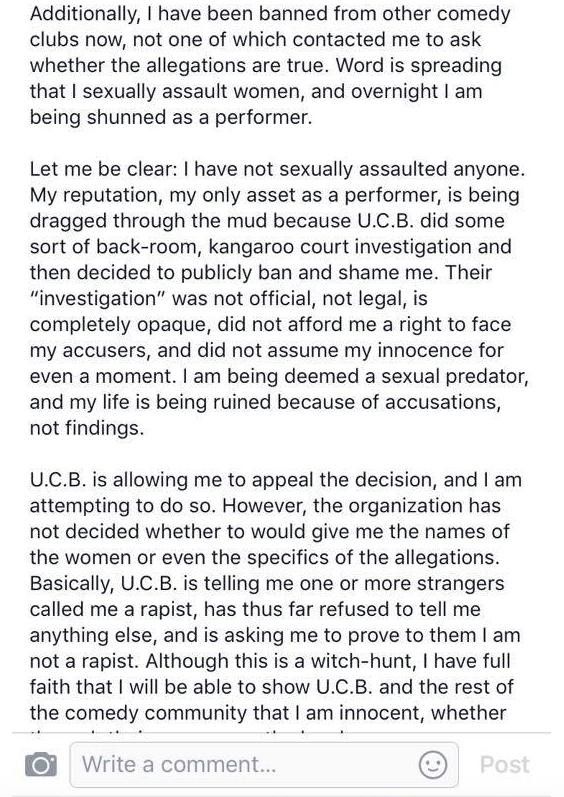 Metzger, who has a history of disturbing rape jokes and rhetoric, took it upon himself to post a "satirical" Facebook status criticizing the whole situation--seemingly sympathizing with Glaser--and condemning rape victims who don't report their assaults to police.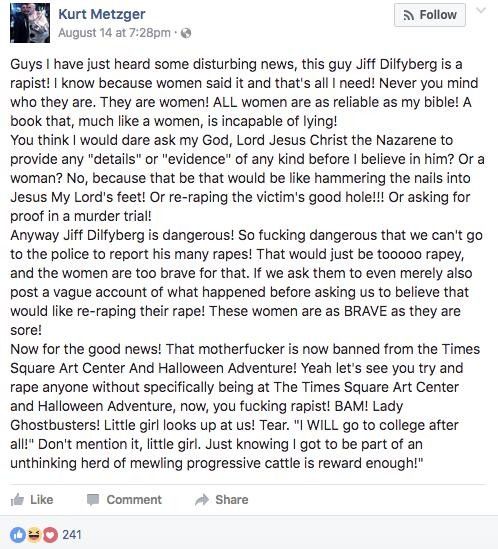 The comedian, who hasn't tweeted since late last night, has gone on an additional Twitter tirade, defending his post, and making fun of pretty much any other comedian or writer who has criticized him, including this piece by writer Nikki Black, called Kurt Metzger Needs to Shut Up.
I could not be prouder of this article trying to smear me for being right. https://t.co/LUdPB4sCF8
— Kurt Metzger (@kurtmetzger) August 15, 2016


Many were waiting for Schumer, who's built a career out of lampooning misogyny and the ridiculous stigma of female sexuality, to comment on the matter.
This afternoon, Amy tweeted out a response to the unfortunate situation:
I am so saddened and disappointed in Kurt Metzger. He is my friend and a great writer and I couldn't be more against his recent actions.
— Amy Schumer (@amyschumer) August 17, 2016
Schumer recently revealed to Marie Claire that the first time she had sex was non-consensual.
I didn't think about it until I started reading my journal again. When it happened, I wrote about it almost like a throwaway. It was like, 'And then I looked down and realized he was inside me.' He was saying, 'I'm so sorry' and 'I can't believe I did this.

She also mentioned another time a former boyfriend forced himself on her, despite her pleas for him to stop.
Metzger has not replied to her tweet.
Meanwhile, Reductress--whose writing staff includes many female comedians and members of UCB--have been posting some transcendently funny and profound satire on rape culture today, in response to this situation.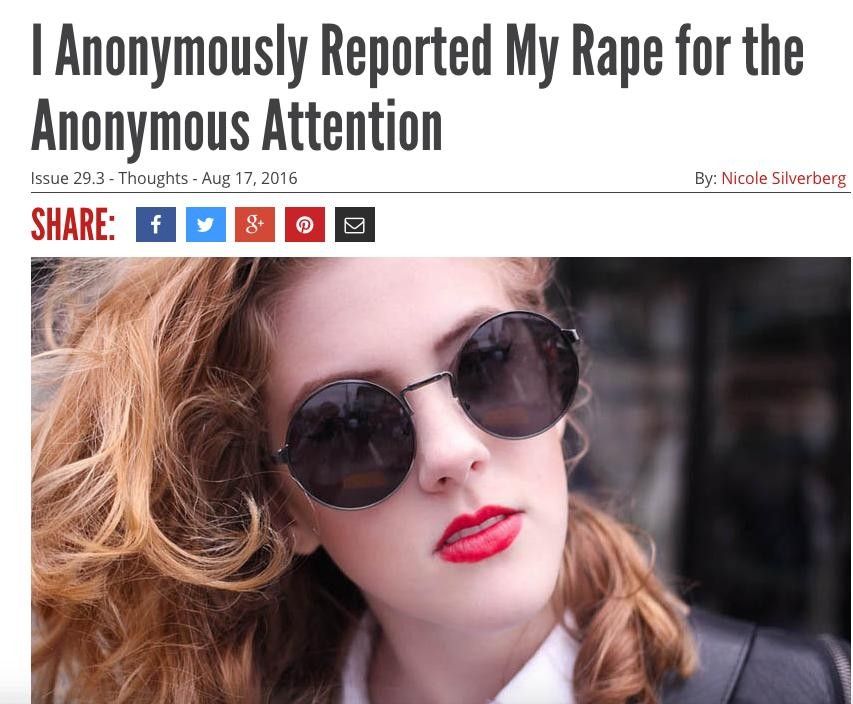 Header photo via BFA