American Eagle released an underwear ad last week introducing #AerieMan...a campaign which was presumably created to include men in the body positivity turn-around fashion has been making for women.
They featured some photos to go along with the campaign as well...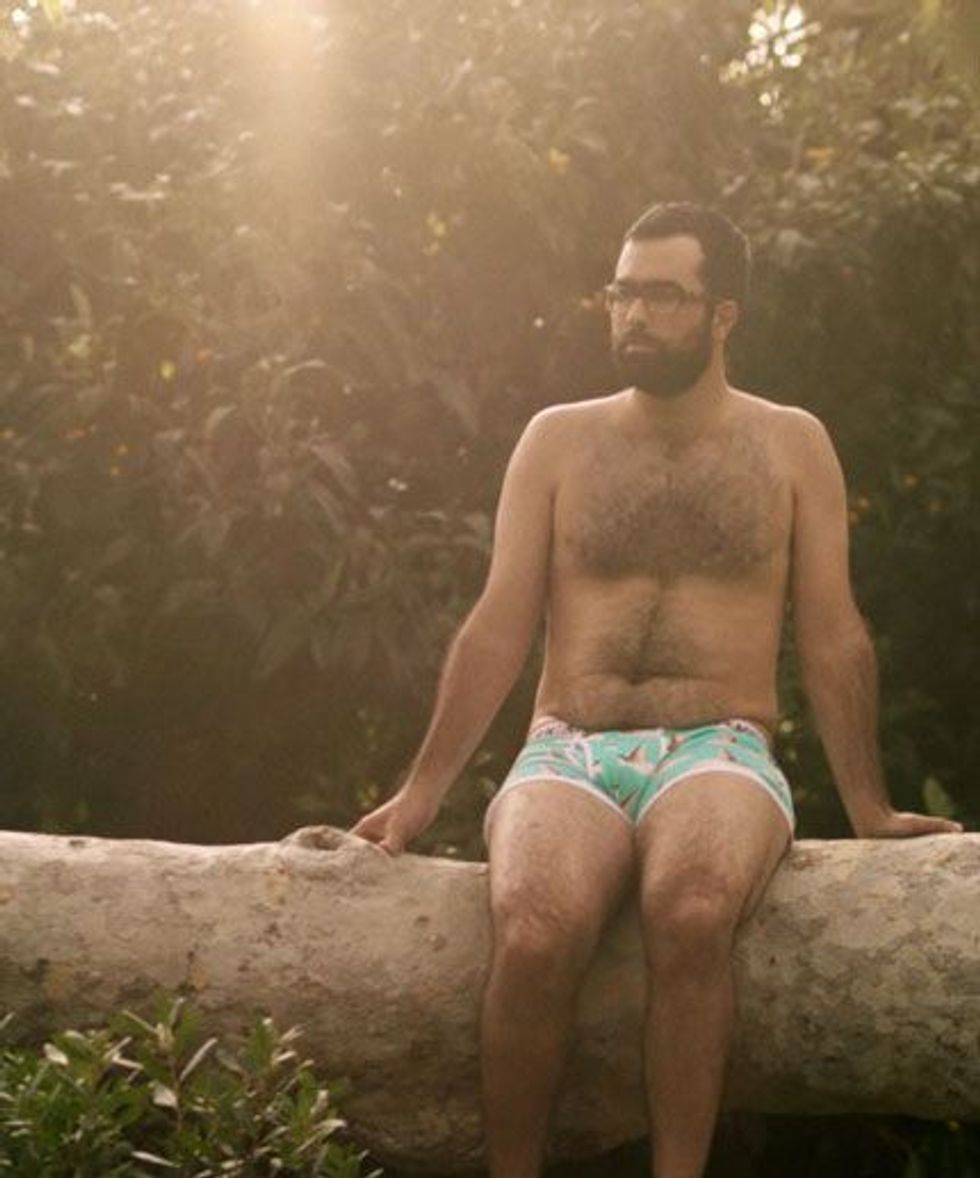 ...including Instagram-style icon Notoriously Dapper (Kelvin Davis):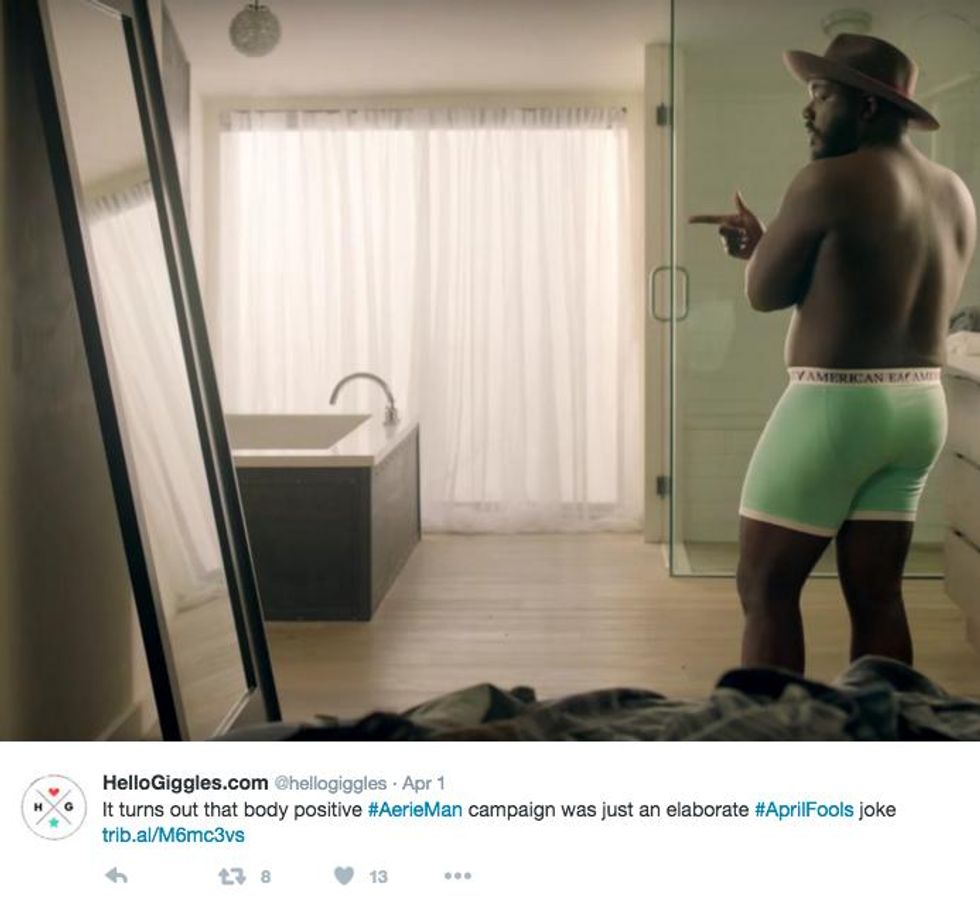 However, as it was announced Friday, American Eagle confirmed the ads were part of an elaborate April Fool's hoax, simply to pomote the company's commitment to not retouching their male models.

April Fool's?
People were less than thrilled, with the consensus being 1) too soon, 2) too soon, 3) stick with clothes, A.E.; comedy isn't your thing.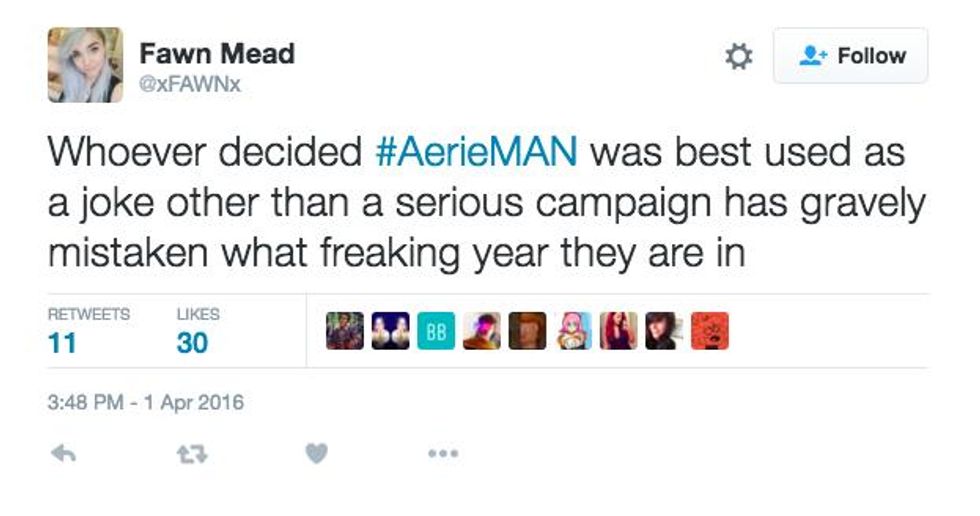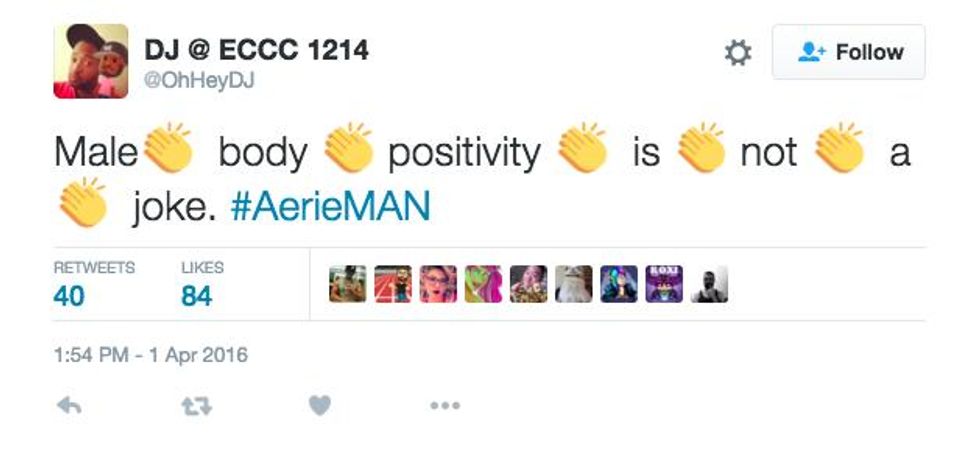 Real Talk: @Aerie's #AerieMAN campaign really disappointed me. So, I wrote about it. https://t.co/Yz5wY3t6hE pic.twitter.com/cBemQM6spc
— Hayden Manders (@dont_bhayden) April 1, 2016
The company (sort of) addressed the controversy: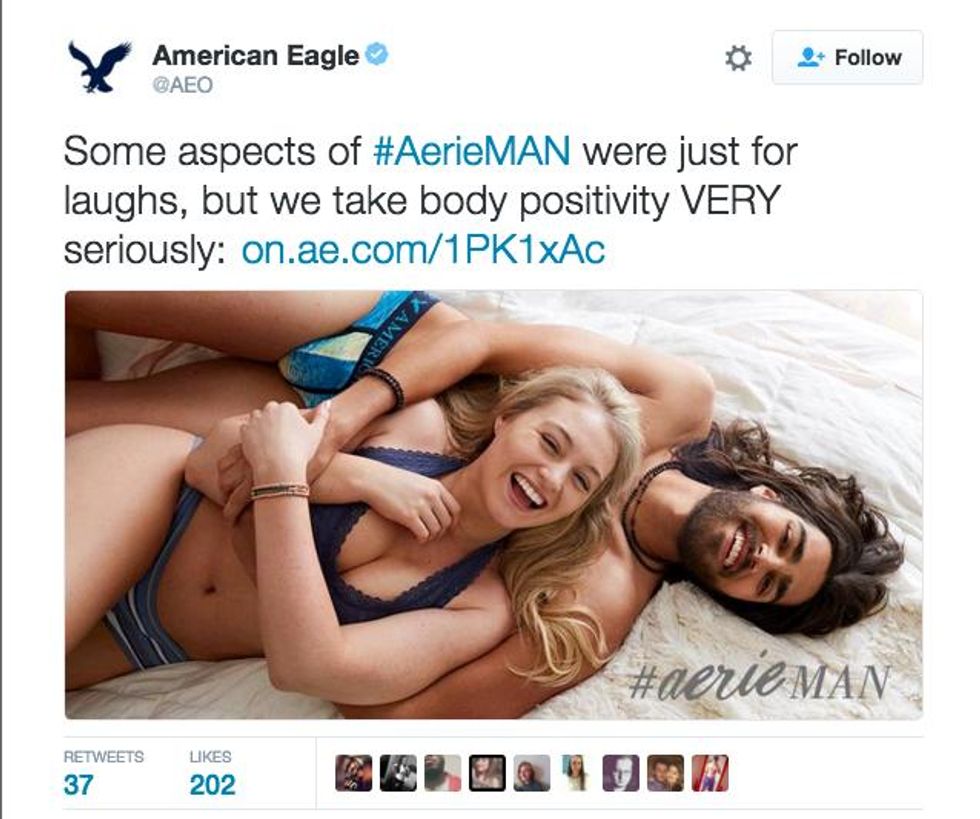 Ok, just as long as the guys featured have glass-shard hip bones, right?
Cool, bros. Happy April Fool's.