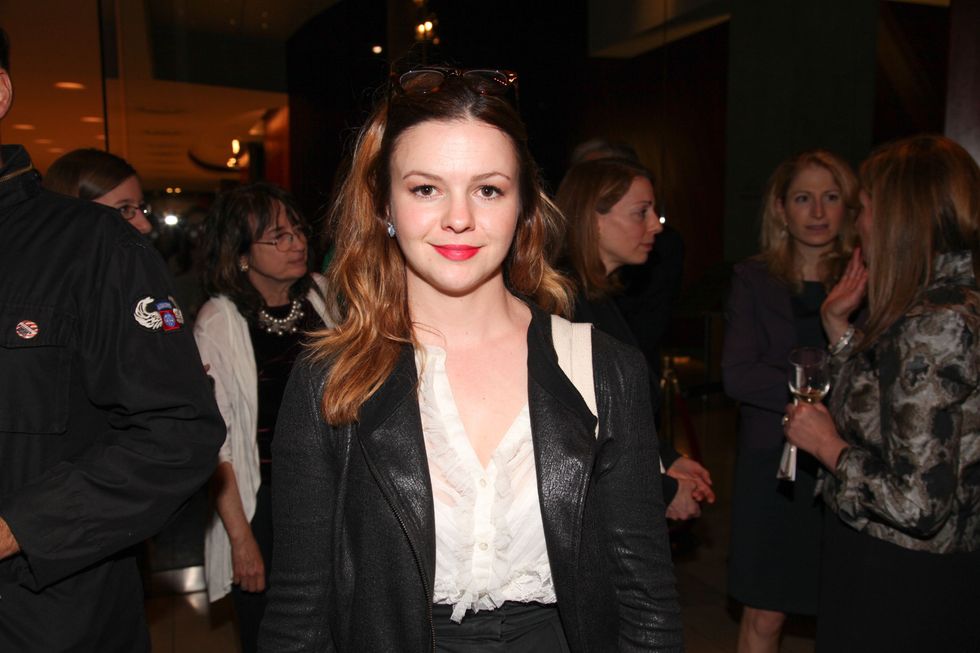 [Photo by
Patrickmcmullan.com
]
Actress Amber Tamblyn has a new collection of poetry
featuring elegies to late actresses both legendary and unknown, all who suffered untimely deaths. There are poems for Dana Plato, Brittany Murphy, Marilyn Monroe, Sharon Tate and Jayne Mansfield, as well as, perhaps most haunting, an empty page titled "Lindsay Lohan." (You're meant to fill in the blank).
Dark Sparkler
, out today, is Tamblyn's third book of poetry and features original art by
PAPER cover star Marilyn Manson
, David Lynch and her father, Russ Tamblyn. We caught up with the actress and poet to hear more details about the book, which took her six years to write, and to talk about lighter topics like Amy Schumer's underwear.
What first sparked your interest in putting together a collection of poems inspired by celebrities' untimely deaths?
Originally it was the death of Brittany Murphy, who was a peer of mine. I never met her, but we went in on a lot of the same roles. I was fascinated not by her life, but her death, shrouded in a kind of morbid, unsolved mystery. From there I began to research other actress deaths, not realizing how far down a six-year rabbit hole it was all going to take me, emotionally and otherwise.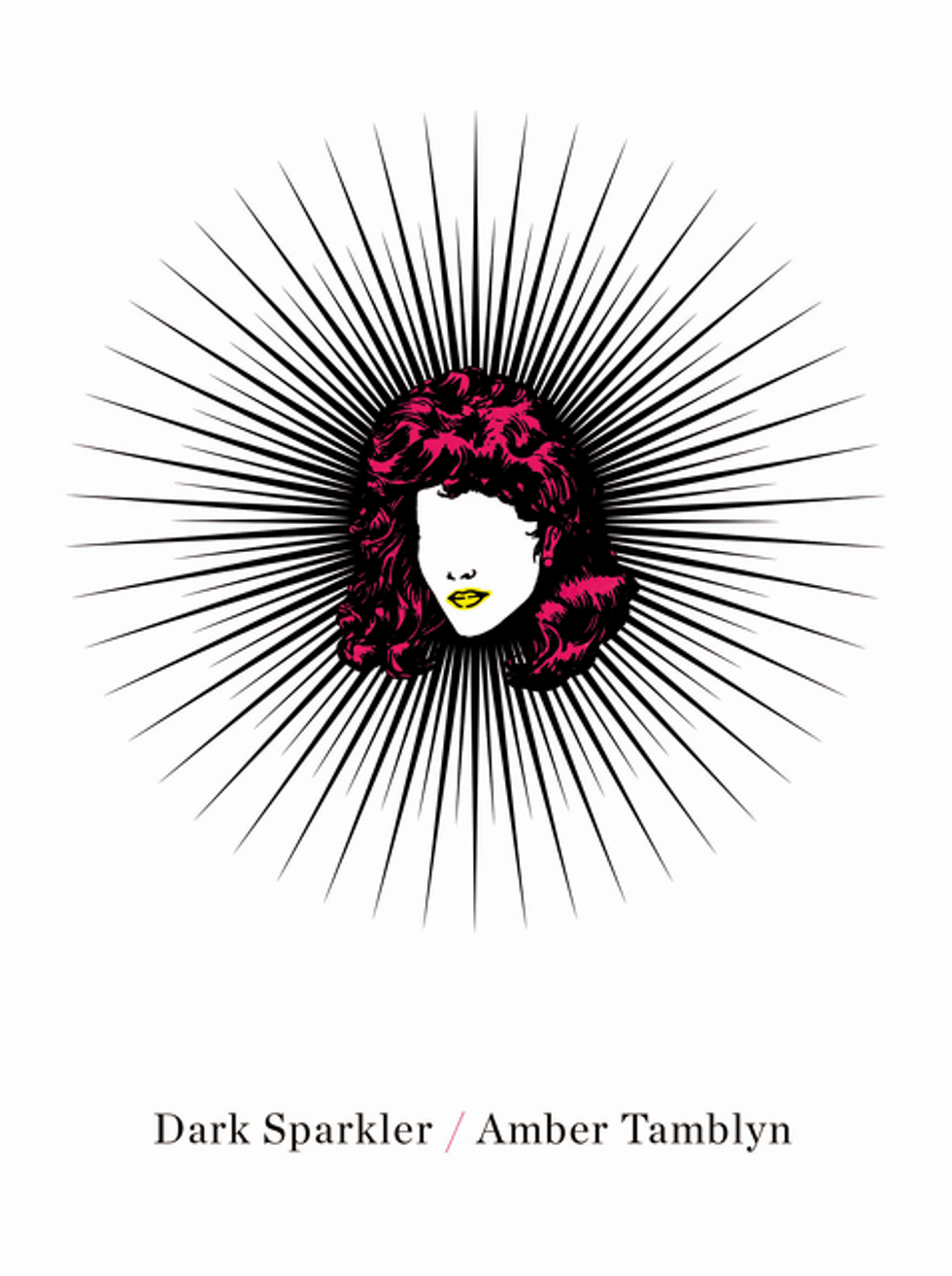 Did you find some of the actresses stories were so haunting they were harder to shake than others?
Yes. Dana Plato's story was the straw that broke the poet's back. After I wrote her poem, I had to take a year break from the whole project. I listened to the
Howard Stern interview
she did after she had gotten sober. Callers said terrible, terrible things to her, far worse than name calling. They degraded her and capitalized on her worst fears -- that she didn't matter, that she never did, that she was a has been, that she should just kill herself. The next day, she did. It was Mother's Day. 20 years later, her son killed himself. On Mother's Day.
Besides their tragic deaths, was there a common thread between some of the ladies?
Yeah a great example of that would be the connection between Bridgette Andersen and Shannon Michelle Wilsey. Shannon went under the porn name Savannah. I read in an interview that she gave herself that name from her favorite childhood movie,
Savannah Smiles
, which starred none other than a young Bridgette Andersen. Bridgette had a hard time getting work later in her teens and died of a drug overdose on Santa Monica Blvd at the age of 21. Real cheerful anecdote, right?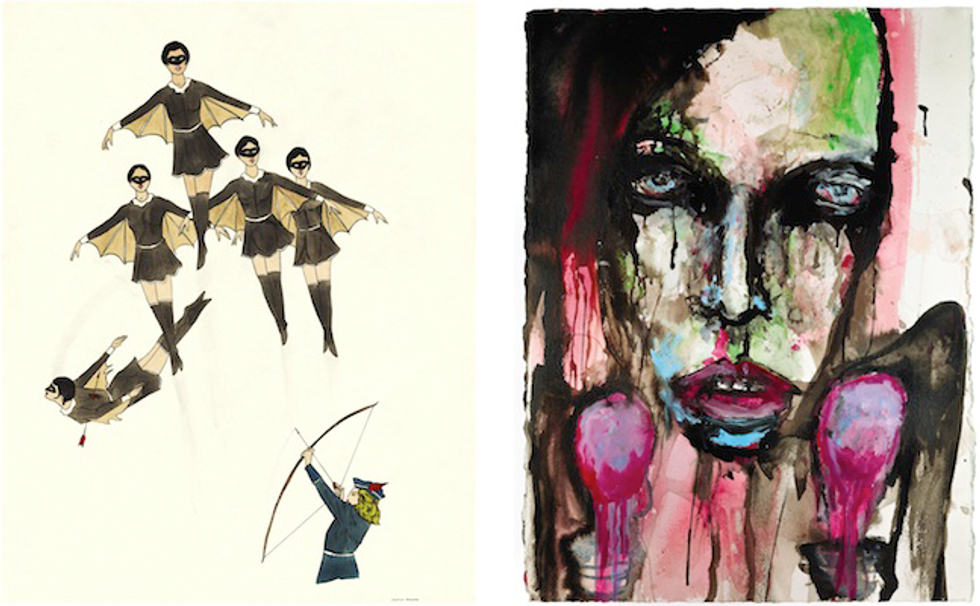 Art featured in Dark Sparkler by Marcel Dzama (left) and Marilyn Manson (right)
There is some original art in the book by your father, Marilyn Manson and David Lynch. Can you describe it a bit?
They are extremely different, stylistically and tonally. Dad's is a collage of a woman falling down the mountain where the Hollywood sign stands. Manson's is a watercolor of a dripping Sharon Tate holding two melting ice cream cones.
Did you come to any conclusions about death, or how you view death, writing this?
Death is to be embraced and explored as one of life's greatest metaphors. I think you should die over and over again, as much as possible. Rebirth yourself, as many times as you can. It's the only way to stay in touch with who you are. This book is about literal dead women, but for me, as expressed in the epilogue at the end, this was also about my past dying off. My life as a child star actress. It was my exorcism. And in that way, it was a discovery.
Are there any new projects you're working on or would like to in the near future?
Yes. I'm interested in directing and producing films that don't take themselves too seriously, even though they cover dark subject matter. I just finished directing one that I wrote called
Paint it Black
starring Alia Shawkat and Janet McTeer, based on
the novel by Janet Fitch
. I'm also interested in theater -- I did a play last year and it was incredible. But most of all, I'm interested in exploring Amy Schumer's underwear drawer. I'll bet she's a briefs kind of bitch.
Snag a copy of
Dark Sparkler
HERE.
You May Also Like
Music
Story by Justin Moran / Photography by Joshua Hourigan / Styling by Kurt Johnson
Music
Story by Eileen Cartter / Photography by Jerald Johnson