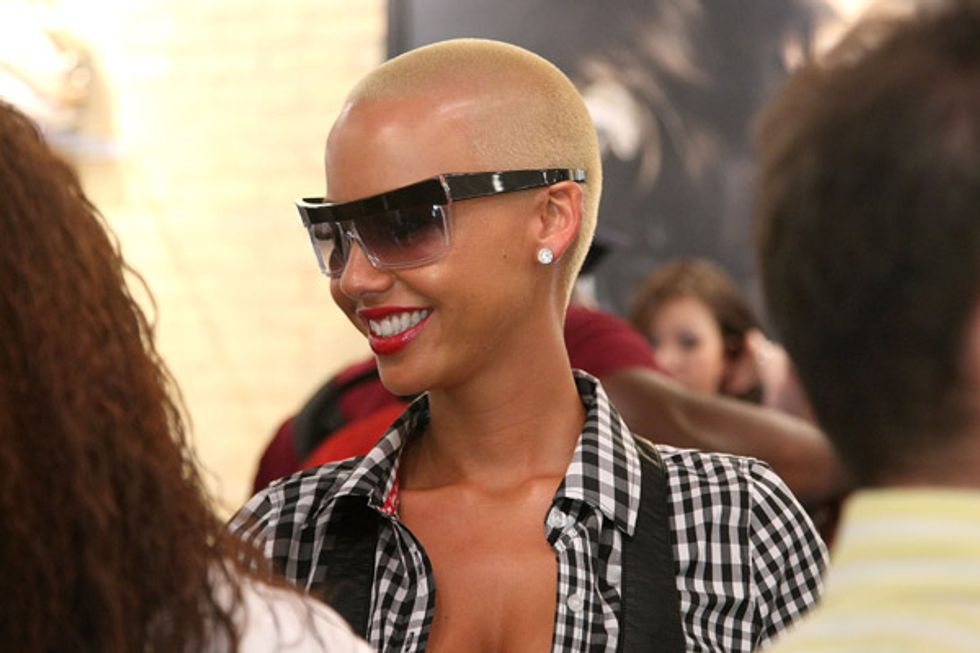 This little African girl has learned so much from living in America over the last decade or so. Primarily this: dreams -- no matter how far out and spectacular and awesome -- can really come true. Sure, there are things like finding love, starting a family, and professional success. But they all pale next to my biggest dream to date: meeting Amber Rose. I spotted her at the Guess SoHo store opening party where I finally got the chance to properly meet her. Imagine my joy and glee when she turned my way and smiled at me. Miraculously, I didn't pass out right then and there and was able to arrange this short little impromptu interview. Herewith a few precious words -- literally -- from a precious Rose.
What are you wearing today?
I am wearing all Guess except for the shades. The shoes, the top, the jeans.
Oh! What are the shades?
Craig Lawrence! They are from the Craig Lawrence Collection.
Well, you look amazing!
Make sure that people know I style myself. I don't have a stylist. Every paparazzi shot you've ever seen of me, I styled myself!