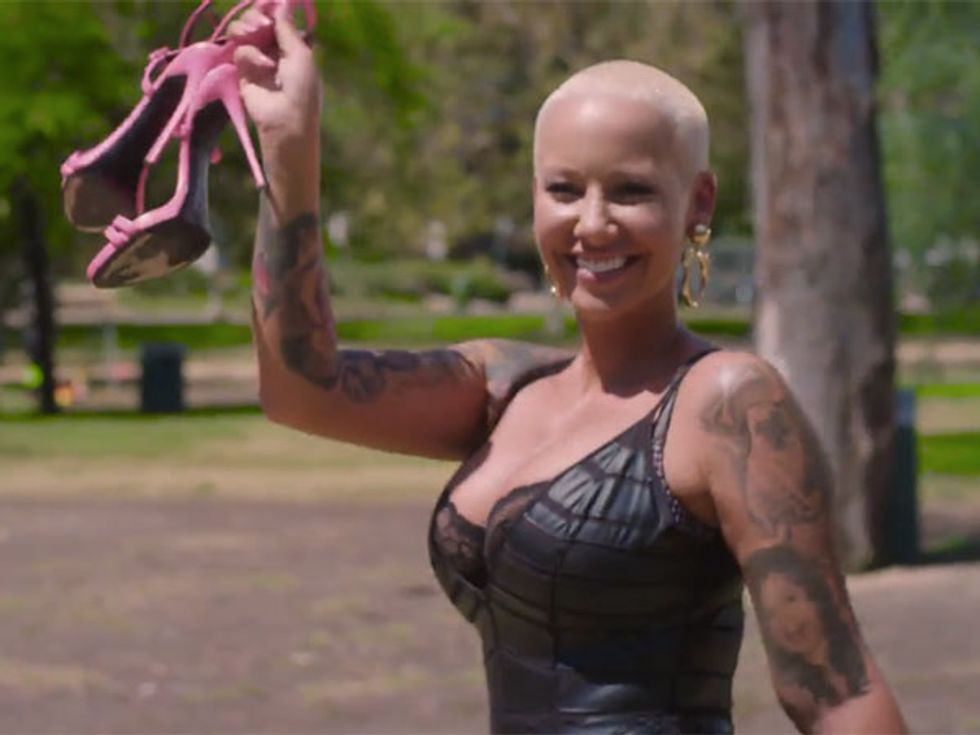 Last month,
Amber Rose
showed up to the VMAs in an incredible bodysuit painted with the slurs she's been called, another example of her efforts as an advocate for anti-slut shaming -- and now she's collaborated on a video with Funny Or Die that attempts to destigmatize the Walk of Shame. 
Hilarious (not to mention all-too-real), Amber Rose begins by leaving a one-night stand's place in last night's clubwear, proudly strutting her stuff to remind us all that there's no shame in getting laid. After all, let's not pretend like that's not a good portion of why we go out, so it's refreshing that she made this video -- smiling at passerbys and sending off last night's fling (played by Orange Is The New Black's Matt McGorry) packing sans her number. Seems like she really is living her best life!
Watch the video below.