In a way, "Countdown" is the perfect song for Amber Liu to release in the final hours of November as the singer-songwriter-music video director will put her years as one of the brightest stars in K-pop to the test with her first solo tour. Kicking off at the top of December in Chicago, Amber's Gone Rogue tour will go around North America to mark the first time she'll be touring away from her girl group f(x), from which she debuted in 2009 and garnered her. But ahead of all that, the 26-year-old is serving a special music and visual treat that highlights her EDM-pop sensibilities, uber-skilled choreography and burgeoning promise a music-video director to watch.
Featuring UK duo London Noise (who have worked on tracks for Nick Jonas and Nathan Sykes, as well as K-pop superstars like EXO, NCT 127 and Amber's own f(x)), the new single "Countdown" brings Amber into a spacey, house-infused dance beat — not unlike f(x)'s excellent 2015 single "4 Walls" — with the track diving into its pool of pitch drops, anthemic chants and vocal belts.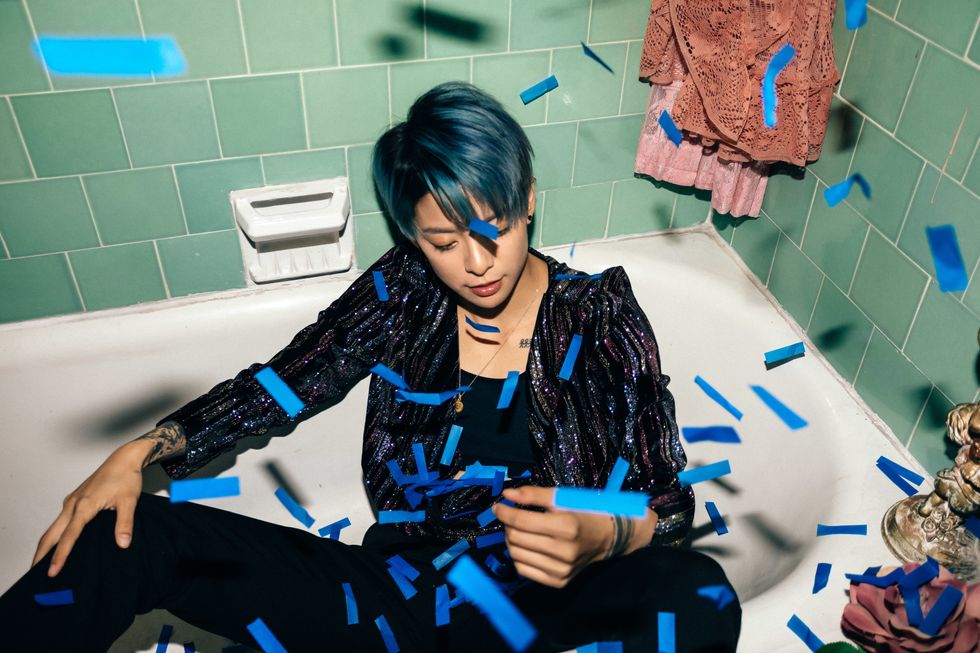 Once again, the SoCal native was involved in crafting the track, continuing her commitment to expressing herself in her art as seen in her completely independent and self-composed Rogue Rouge mixtape earlier this year that's collected more than 1.1 million streams on SoundCloud. LDN Noise gave their co-sign to her work ethic adding that "Amber is so much fun to work with and always bring that energy to the room" when reflecting on the new collaboration. The duo says, "We got in the studio in Seoul during our last visit, played her some ideas and she just started singing this hook almost instantly. It flowed quick and I think you can feel the energy and fun we had making it really come across on this one. we got more to come with her for sure."
The accompanying music video to "Countdown" lets Amber flex both her directing and dance skills. Directed by Amber herself, the visual packs a slew of quick-action cuts and clever transitions for a seamless, dance-centric video for Amber to deliver some of the most intense choreography of her career. "'Countdown' was always a song that just got me dancing, and it was a such an honor working with my dancer mentors/heroes and having them be a part of this project," she says of her latest. "They worked me really hard. Directing this was a huge challenge with so many moving parts but everyone really pulled together and I'm really happy with how it turned out."
Watch the PAPER premiere of Amber's video for "Countdown" featuring LDN Noise below:
Sign Up For The Morning PAPER