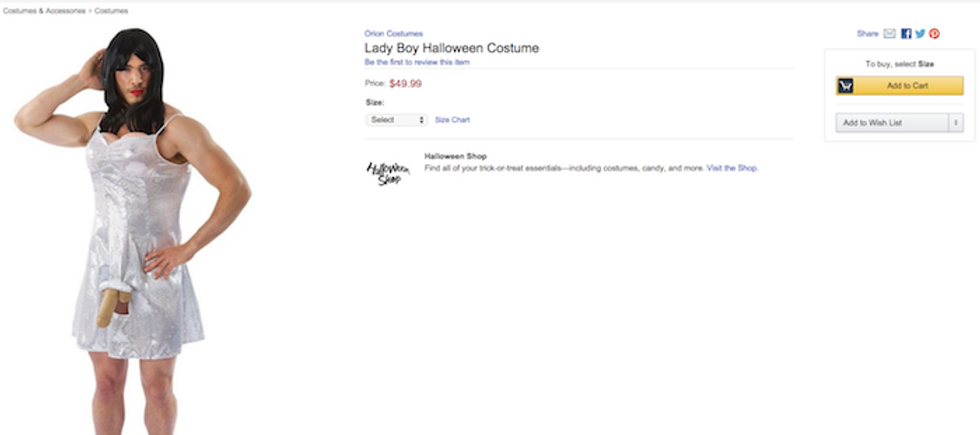 screenshot from October 20, 4:15 p.m. EST
Amazon's in some (rightfully) hot water for selling a shitty "Lady Boy" Halloween costume this year -- a costume that is
still available on the retailer's website
. And, as if that wasn't bad enough, there's also some dodgy stuff surrounding the tone-deaf snafu as well.
Manufactured by one Orion Costumes, the sequin dress + fake penis combo is being billed as being "tastefully brilliant" -- though according to 
the Daily Mail
, not everyone reviewing the product thought so. 
What's super weird though is that 
the costume actually had a one-star rating
 yesterday -- something that's now been completely erased from
the page
. And as if that wasn't fucked up enough, apparently
The Gay Star News
reached out to Amazon earlier who allegedly responded that "'all [Amazon] Marketplace sellers must follow our selling guidelines and those who don't will be subject to action including potential removal of their account....The product in question is no longer available'" -- which is, uh,
not true
.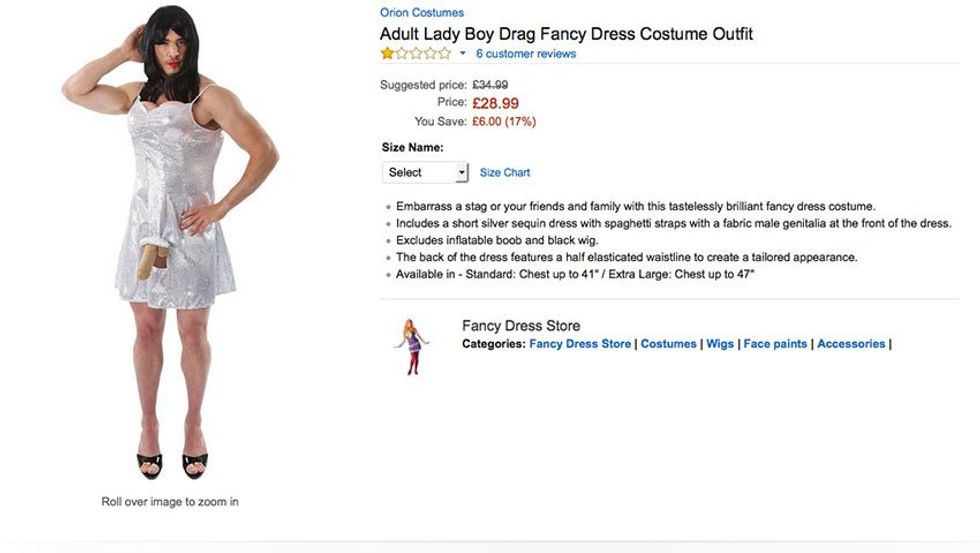 Either way, we're hoping to get an explanation (and prompt take-down of the offensive costume) sometime soon. Till then, keep contacting Amazon customer support.