In the spirit of the wild, unpredictable year 2016 has been so far, we (Sarah and Safy, two Internet girls who #getit) decided to put together another list of amazing women to follow on Twitter. You'll never have to follow another man again.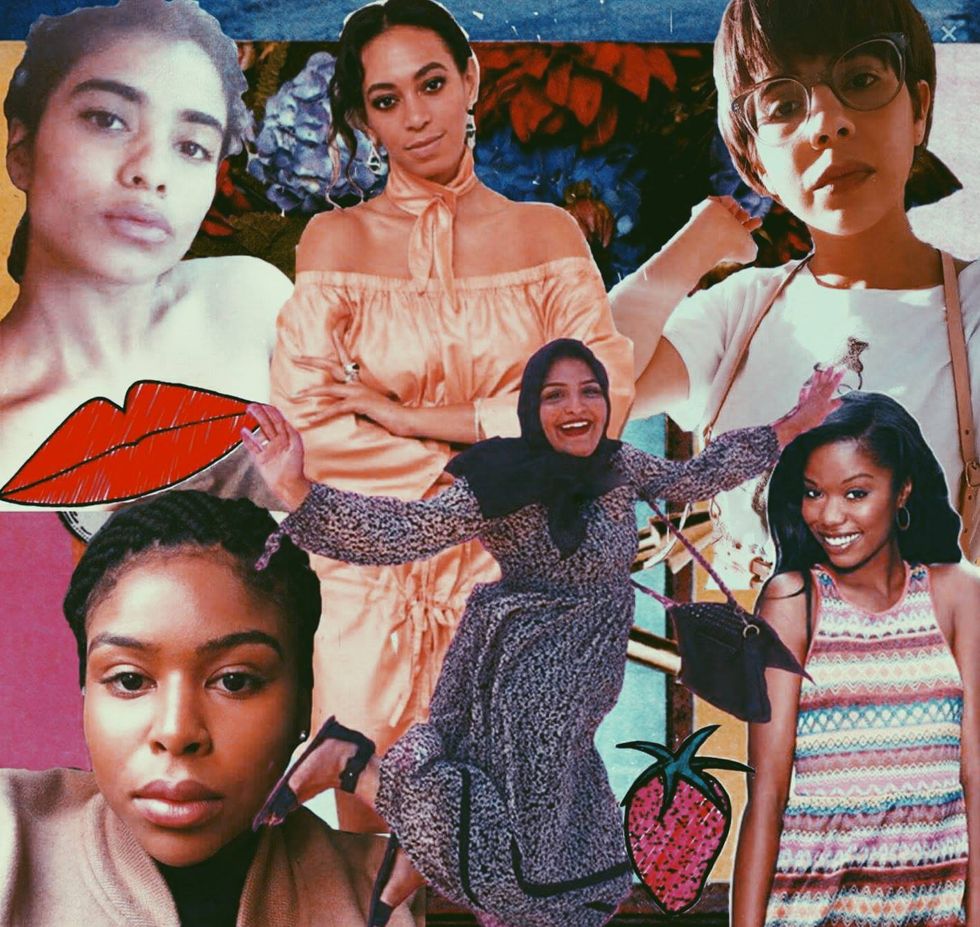 Graphic by Kat Johnston
Marjon Carlos (@Marjon_Carlos)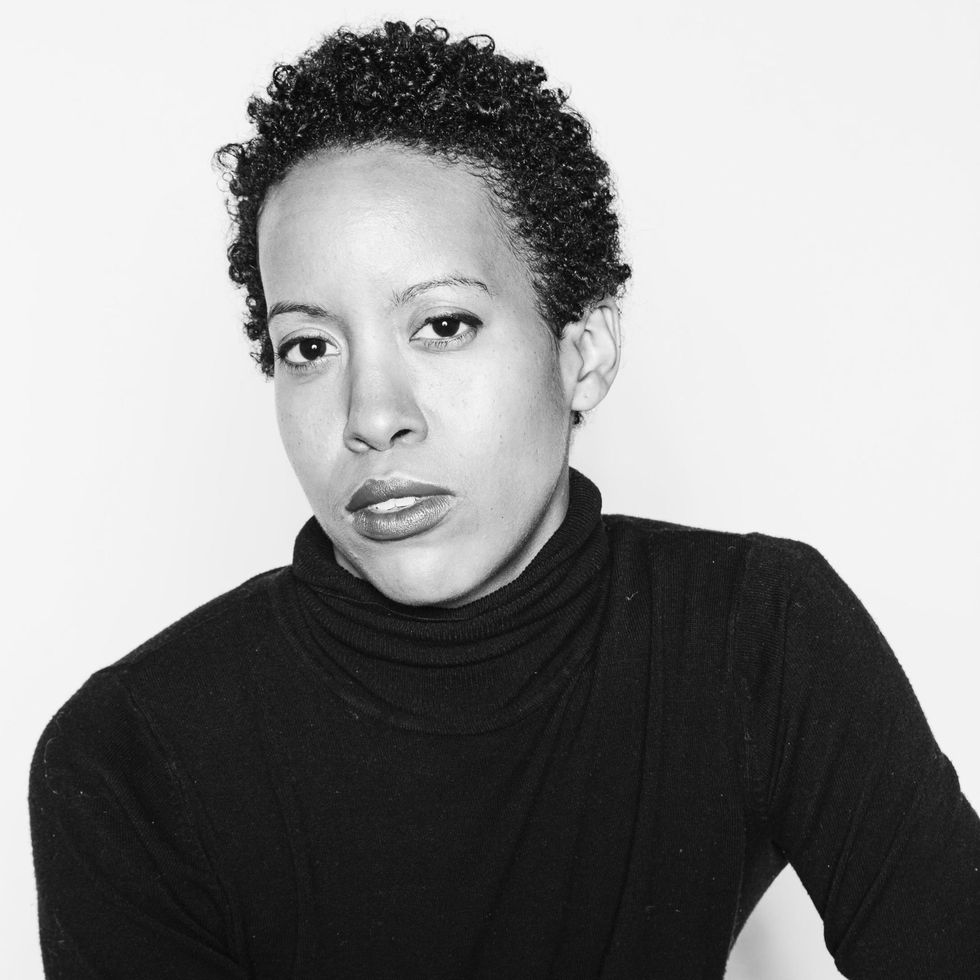 If you're wondering where to find some of Vogue's most avant-garde pieces, look no further than senior writer Marjon Carlos's contributor page. The New York City-based writer (who was also a founding editor at Saint Heron) covers all things cool in the fashion world, from profiling the stars of An African City to South Africa's Easter Sunday style. Marjon's work is more than just covering trends -- if her Twitter feed is any indication -- as her work frequently celebrates black girl magic in all its forms.
Chippy Nonstop (@chippy_nonstop)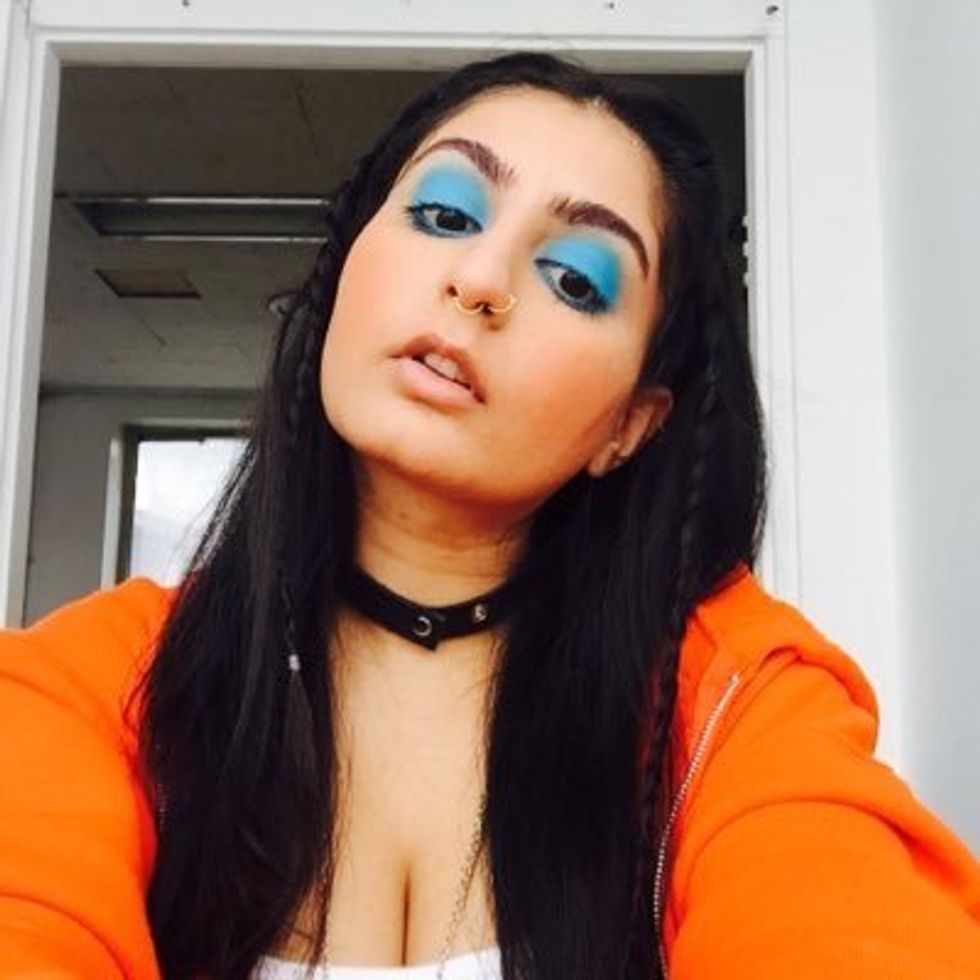 Chippy Nonstop is known for many things: baby voice rapping over fat beats; being affiliated with Kreayshawn and Kitty Pryde; and, most recently, getting deported from America. But a lot of people don't know she's really charming in that way where you would definitely want to do her natal chart and talk about it after reading her Twitter once.
Nicole Milfie (@nicolemilfie)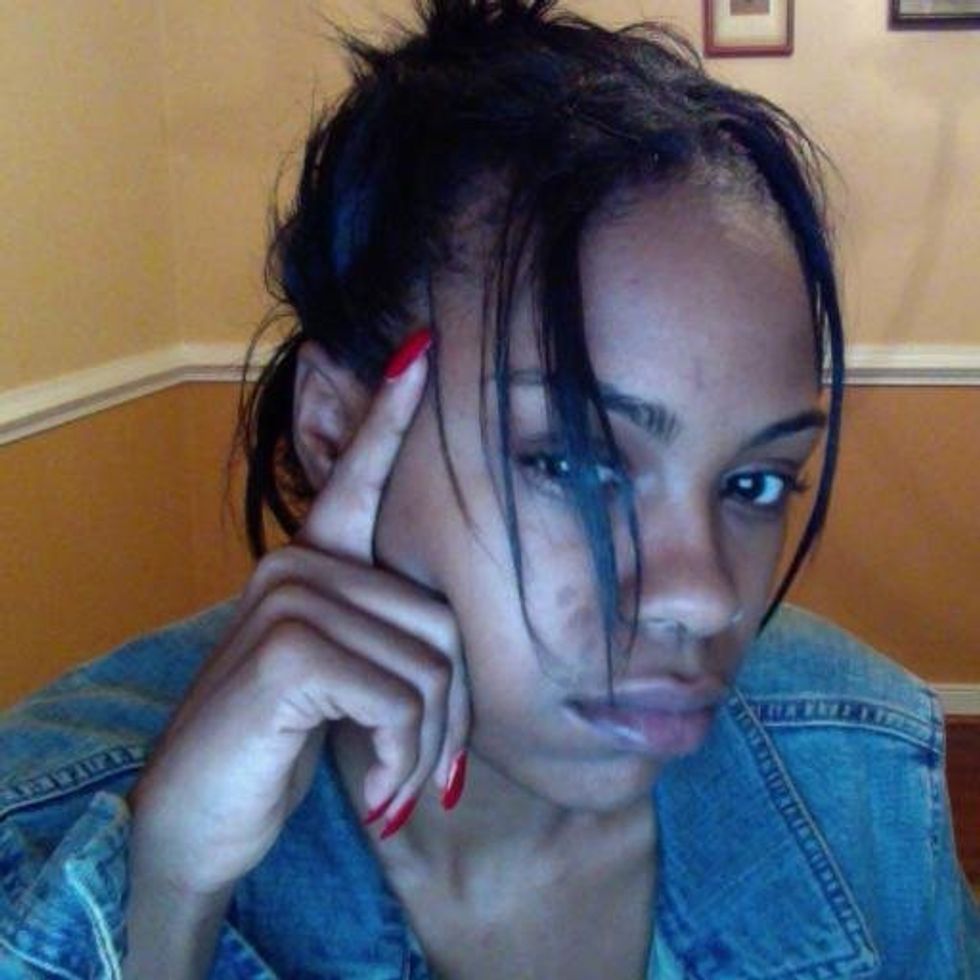 Nicole's astute dissection of popular culture is enviable, and her sense of style and humor is right now in the same way popular Internet accounts like Joanne Prada and So Sad Today are right now. With her finger on the pulse of the Internet and her tongue in her cheek, Nicole is a creative force to be reckoned with and a must follow on Twitter.
Riya Jama (@hausofriya)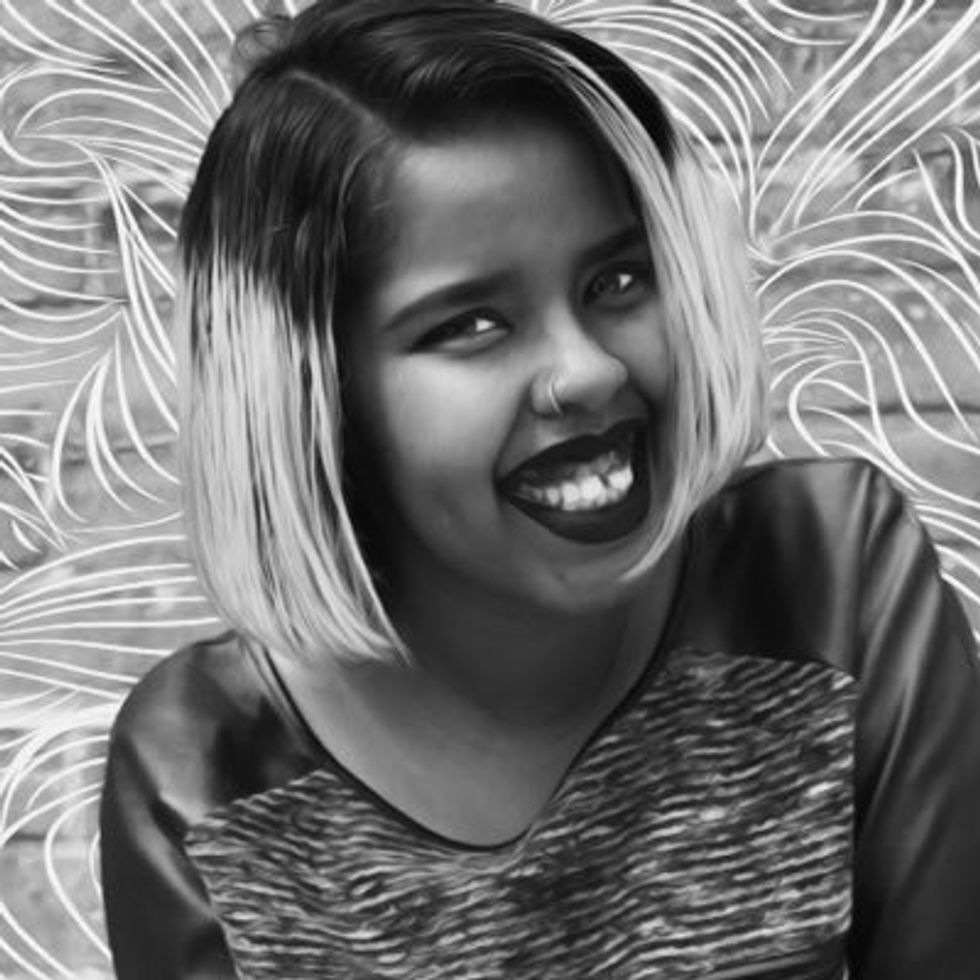 Riya Jama is a artist and activist. She uses her platform to promote others, signal boost good causes and discuss important topics among peers. Discussing everything from living with disability to combatting the sort of imposter syndrome that often plagues black women artists, her tweets are radically vulnerable and help others as much as they help her.

Danielle Henderson (@knottyyarn)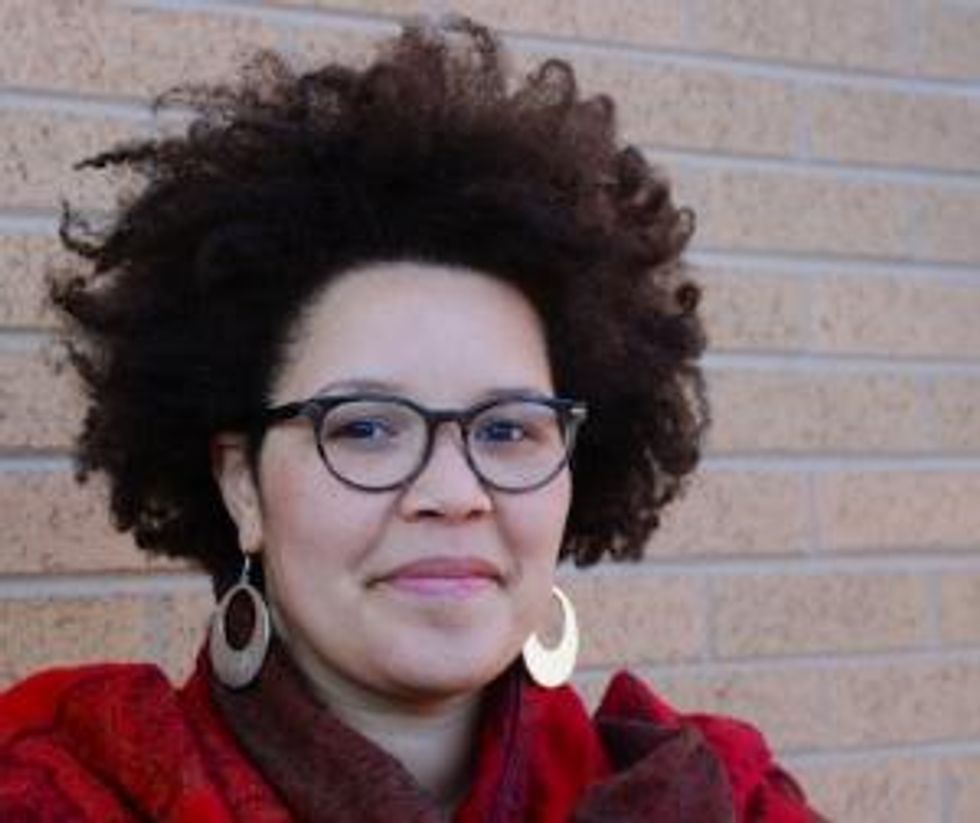 Creator of the most important meme, Feminist Ryan Gosling, Danielle Henderson is one of the funniest people on Twitter. However, Danielle also writes about film, television, gender, race and more. She also recently debuted a podcast with her 85-year-old grandmother, who she frequently writes hilarious tweets about.
Phoebe Robinson (@dopequeenpheebs)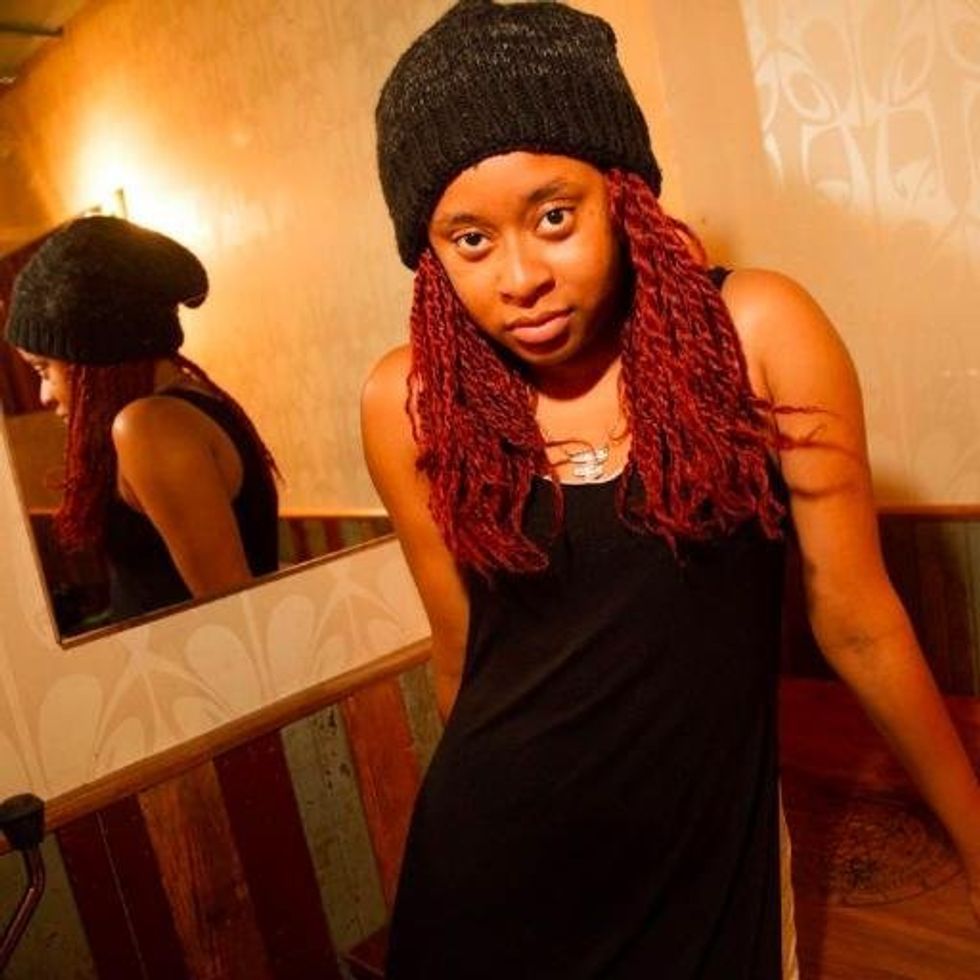 Phoebe Robinson is a stand-up comedian and writer. She recently appeared on Comedy Central's Broad City, as well as NBC's Last Comic Standing. Her Twitter is the best place to go for live tweets of award shows and Scandal. Phoebe also has a podcast coming soon called 2 Dope Queens that she's hosting with none other than The Daily Show's Jessica Williams.
Franchesca Ramsey (@chescaleigh)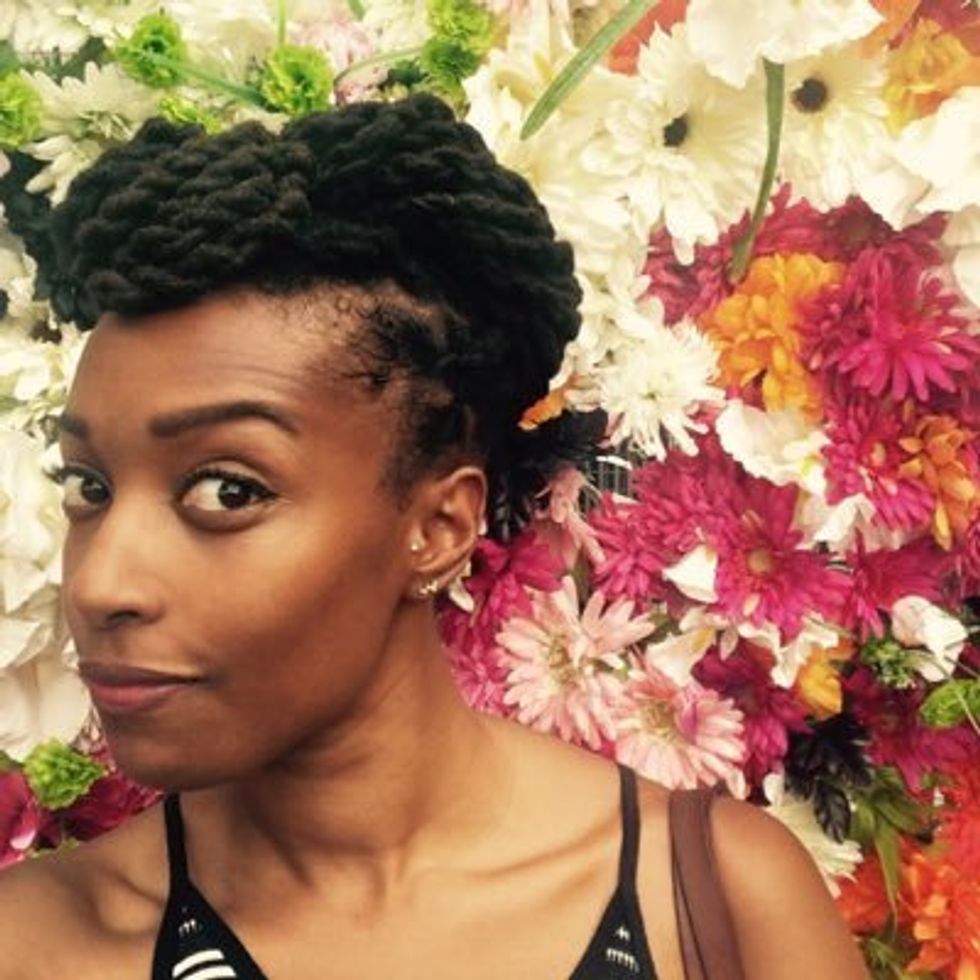 If you don't already follow Franchesca Ramsey, you must be living in some kind of cave. Franchesca has dominated every channel of the Internet from Facebook to Youtube to Twitter— because everything she does is worth watching. The host of MTV's Decoded web series, Franchesca also made her television debut as a writer on The Nightly Show, where she continues her world domination. Leaving you a little smarter and a bit sore (from laughing too hard), her Twitter works as the perfect way to find every brilliant thing she does on the internet.
Mitski (@mitskileaks)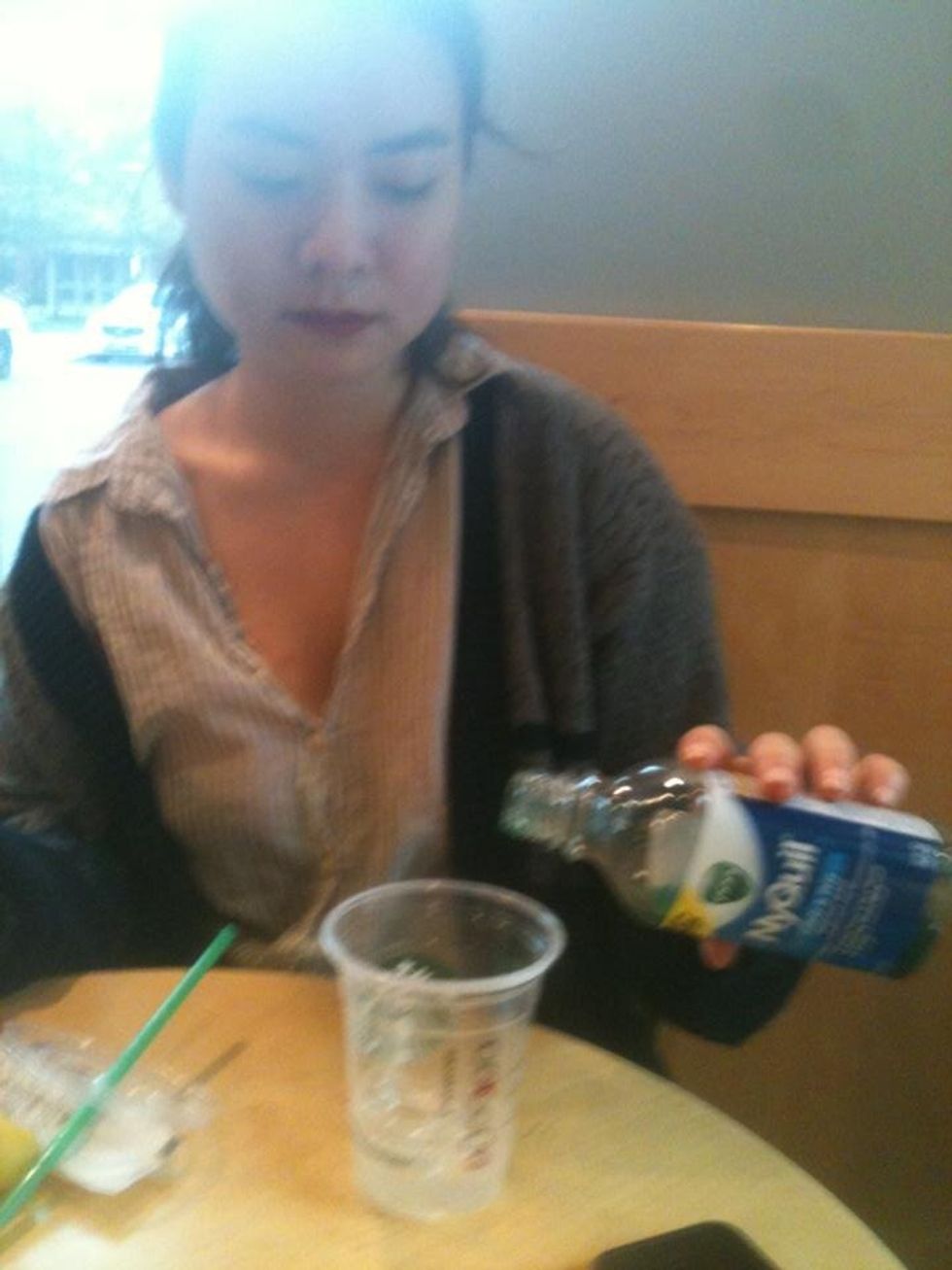 If you haven't heard a Mitski song, get your life. Mitski's a rare kind of musician because she's not only good at writing music, she's also preternaturally gifted at tweeting. A mix of hilarious and emotionally evocative, Mitski's tweets are often the definition of #healingvibes. She's Your Best American Girl.
Issa Rae (@IssaRae)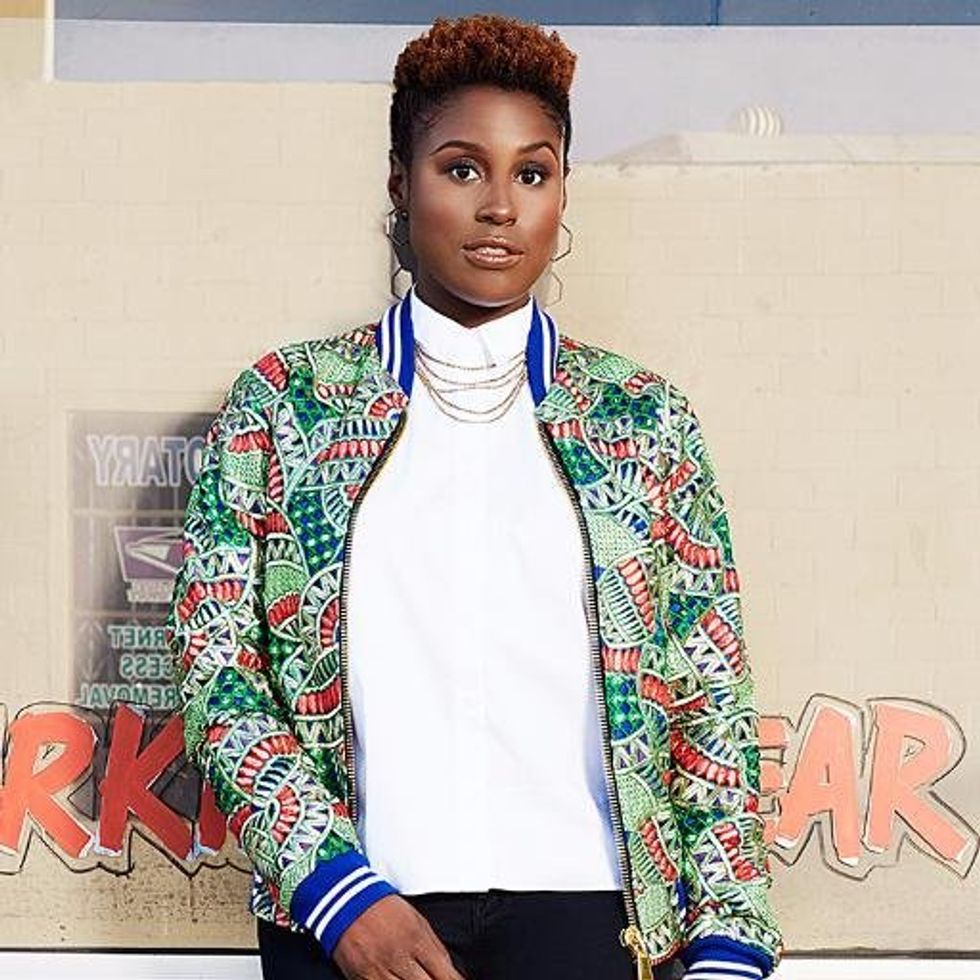 Issa Rae is an extremely funny woman and an extremely good writer. Her web show Awkward Black Girl went double platinum online a few years ago, and now she has a show coming to HBO called Insecure. Her tweets are hilarious and pithy, drawing from her experiences of living and working in Los Angeles.
Layla Dhere (@dhere)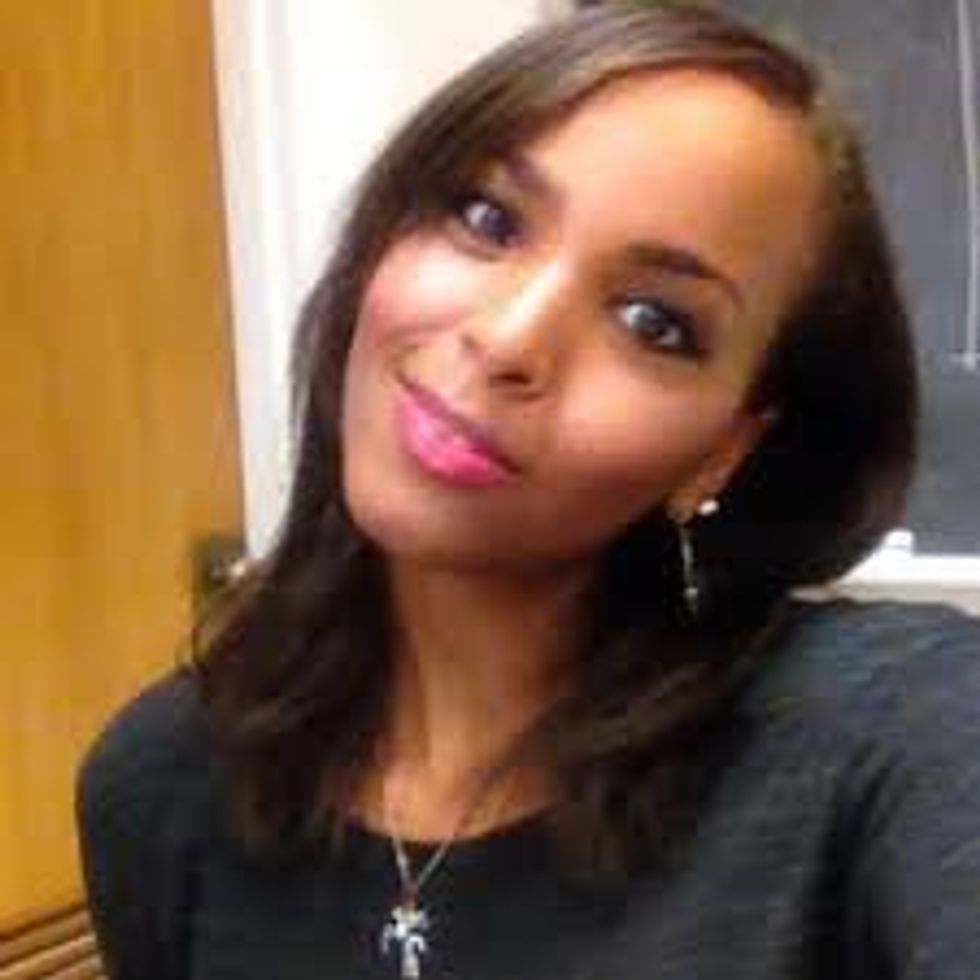 Originally from Virginia and currently residing in Los Angeles, Layla Dhere is a sharp, funny writer who tweets in English and Arabic. Follow her for all things sports and #poetrytwitter.
not to be thirsty but it's going to be really hard for me to fall in love with you and write a Modern Love about it if you never talk to me!
— Layla Dhere (@dhere) March 18, 2016
"High maintenance" is really just code for "aware of her own worth" anyway.
— Layla Dhere (@dhere) December 3, 2014
Nobody tell this guy how the book ends pic.twitter.com/sDPICW3U9F
— Layla Dhere (@dhere) December 29, 2013
Tasbeeh Herwees (@THerwees)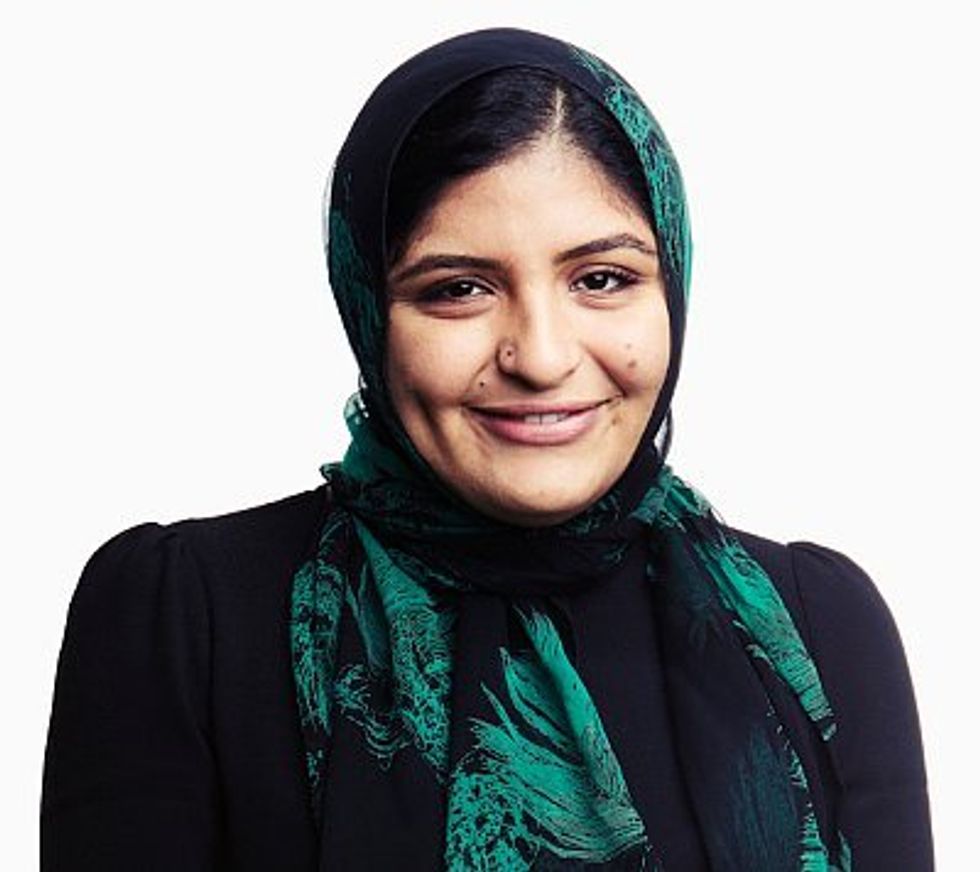 Tasbeeh Herwees is a culture writer, shine theory practitioner and journalist. Her tweets, like her writing for GOOD Magazine, are interspersed with a humor. People often say she reminds them of Amy Poehler.

abstinence from popular culture will not stave off inevitable death!!!!! it will only make you really boring at parties!!!!
— Tasbeeh (@THerwees) September 8, 2015
Kat Johnston (@kittenhumyn)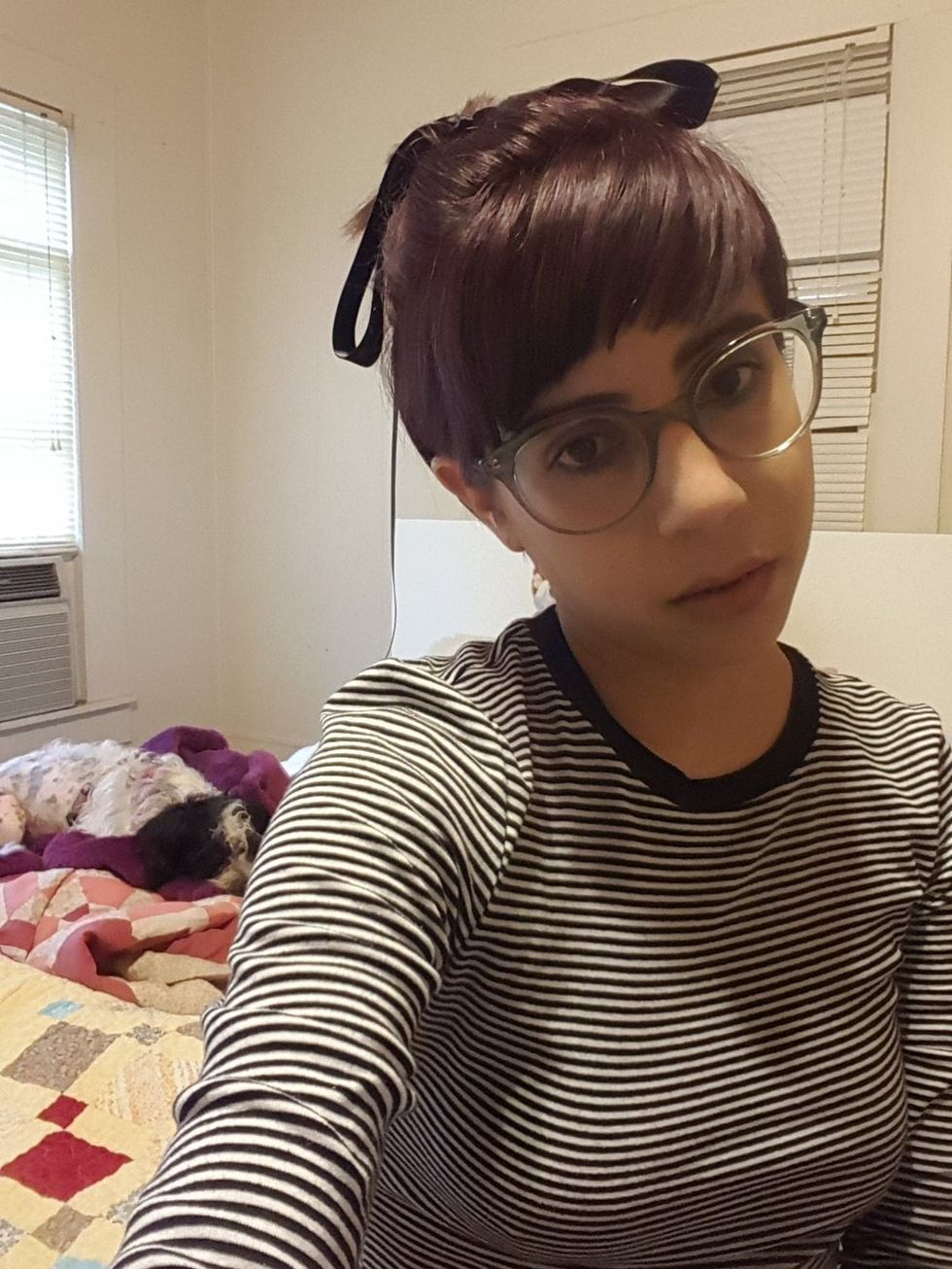 Kat Johnston is a writer, artist and disability activist. She frequently tweets about living with Juvenile Rheumatoid Arthritis, and her experiences as a Latina in the heart of Texas. And she's really, really cute.
Esme Wang (@esmewang)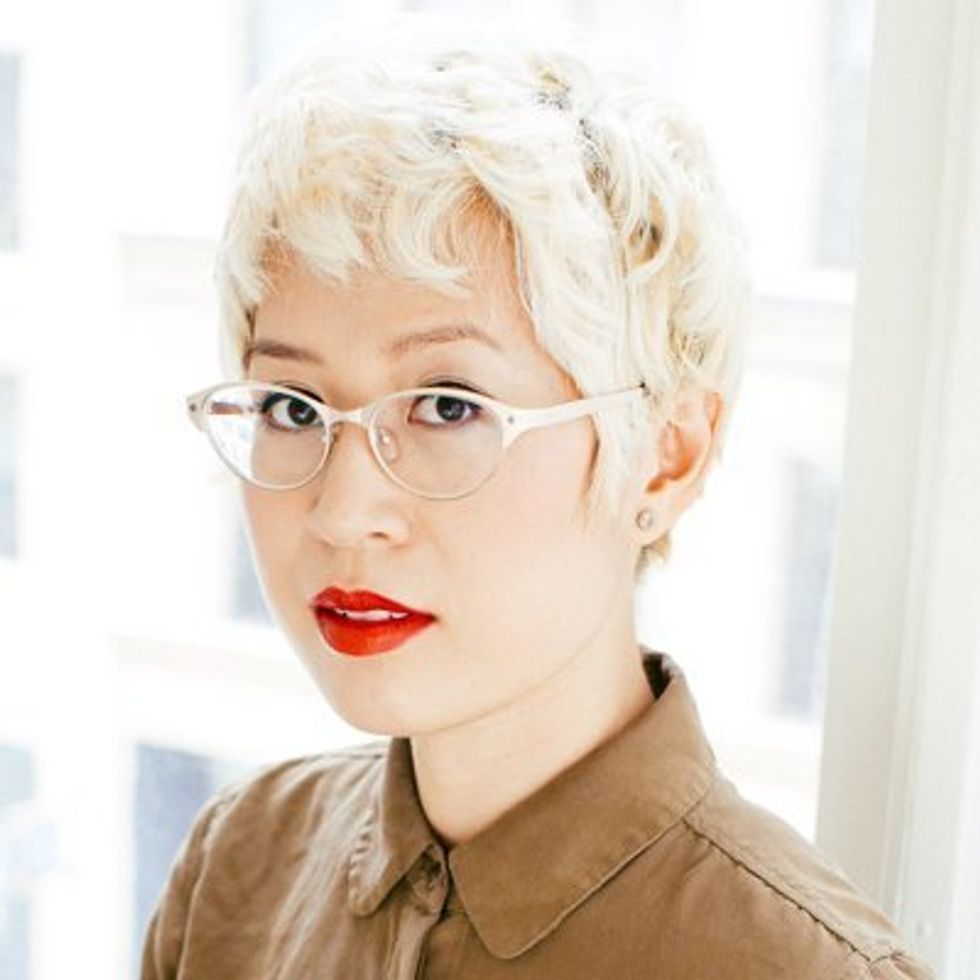 Esme Wang's debut novel The Border of Paradise comes out this April and is already getting rave reviews. But why wouldn't it, considering how Esme's work -- which has been featured in The Believer, The New Yorker and Salon -- is consistently gorgeous. Not only is Esme a talented writer, but she's also fierce. Her tweets give an honest look into the life of someone living with chronic illness while providing resources for other artists to keep going.
Zeba Blay (@zblay)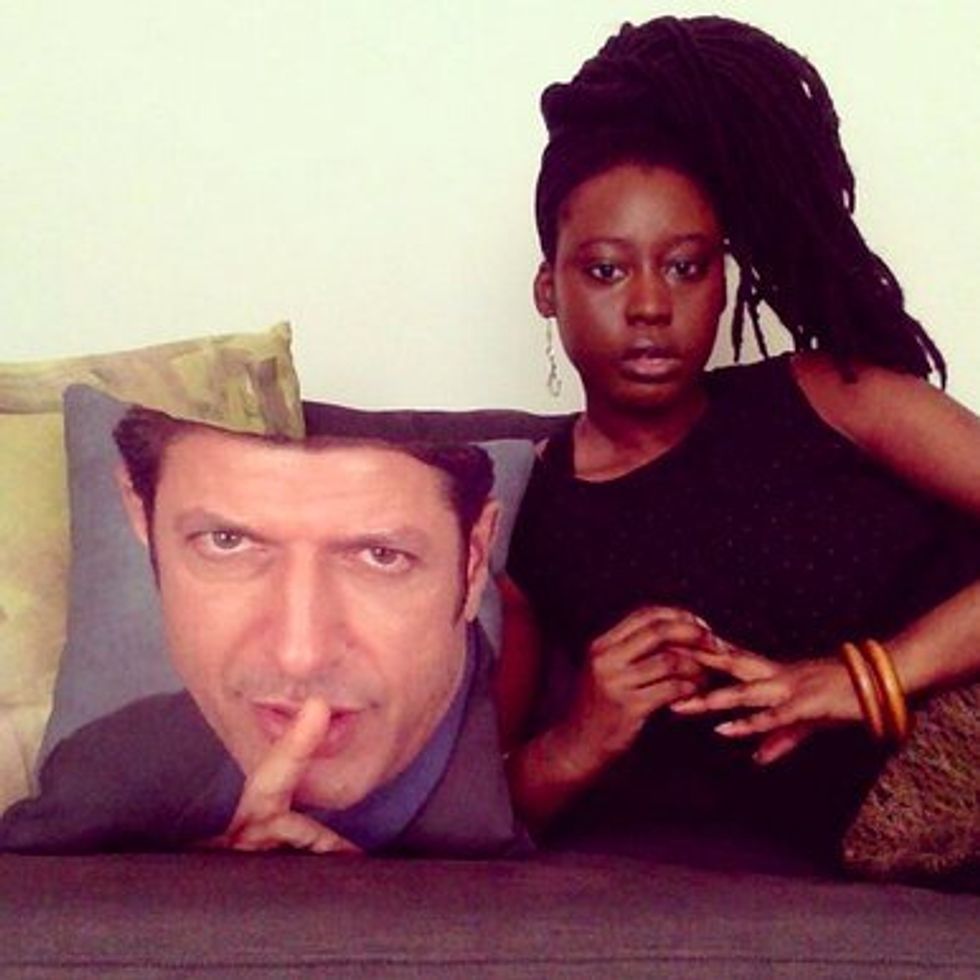 If you're a fan of the #CareFreeBlackGirl hashtag on Twitter, you have Zeba to thank for that. The Ghana-born culture writer currently writes for The Huffington Post where she covers everything from film to race and gender. Not only that, but Zeba is also the co-host of Two Brown Girls with Fariha Róisín (a podcast that almost makes you feel like you're hanging out with friends).
Fariha Róisín (@fariharoisin)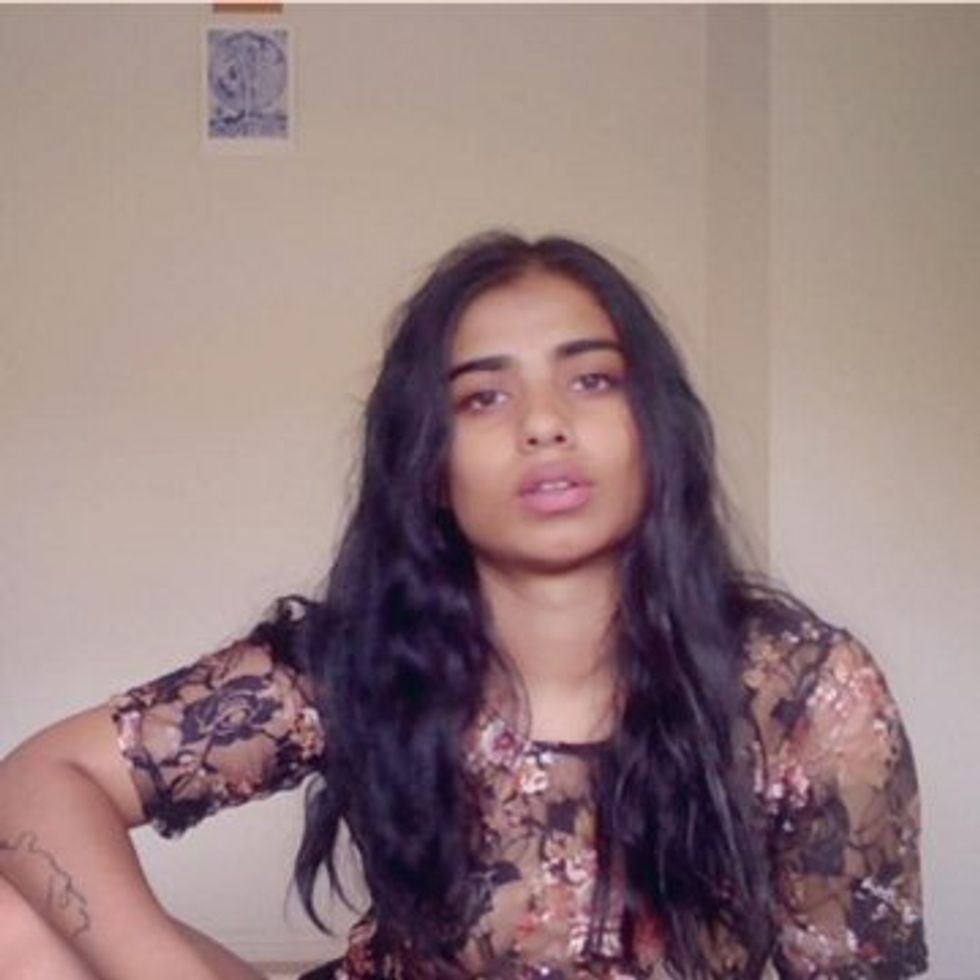 Fariha Róisín is a writer for publications like Fusion, Teen Vogue and N + 1. She's also the host of two amazing podcasts, Yo, Adrian and Two Brown Girls. Her tweets are political and silly— and sometimes both. She's the babliest of babes, and the proof is everywhere on the Internet.
Erika Paget (@staypopular)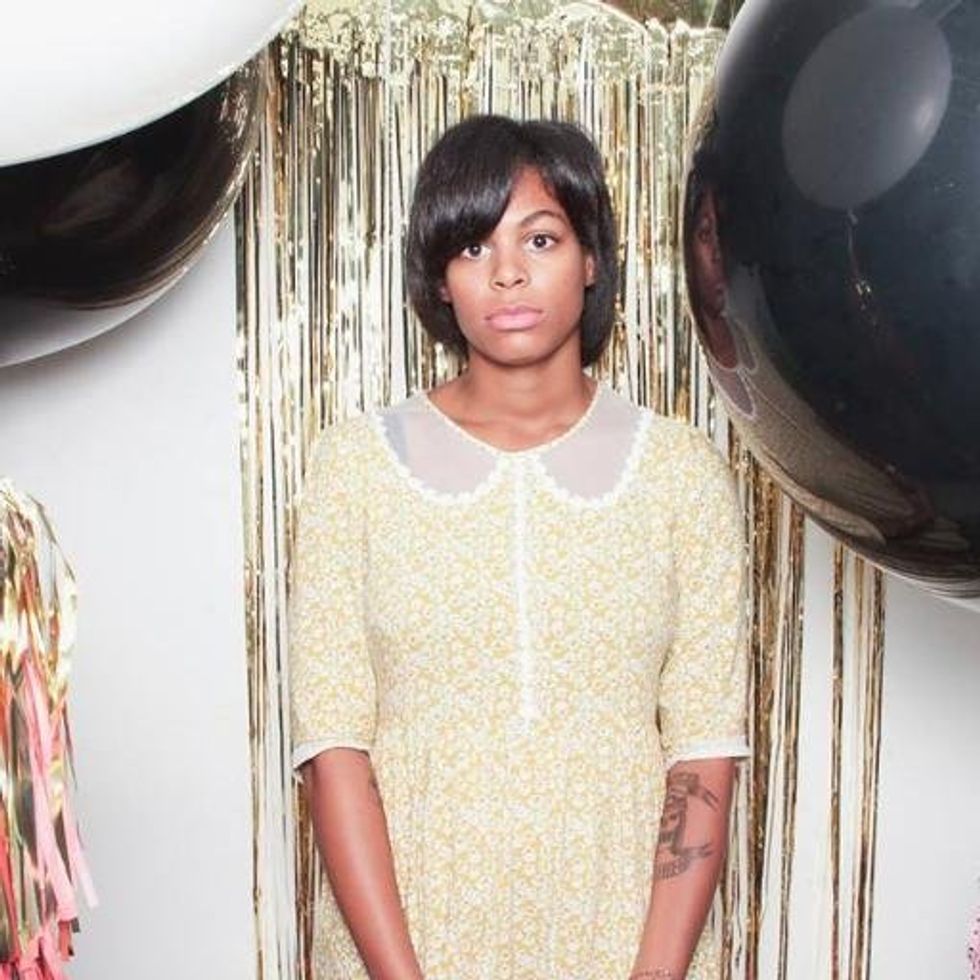 Erika Paget is a photographer, city witch and relatable tweeter. Erika's the definition of a babe: she has style, confidence and wit. Her photography and writing (whether tweets, screenplays or poetry) are infinitely relatable, and more importantly, good.
Darian Symone (@dariansymone)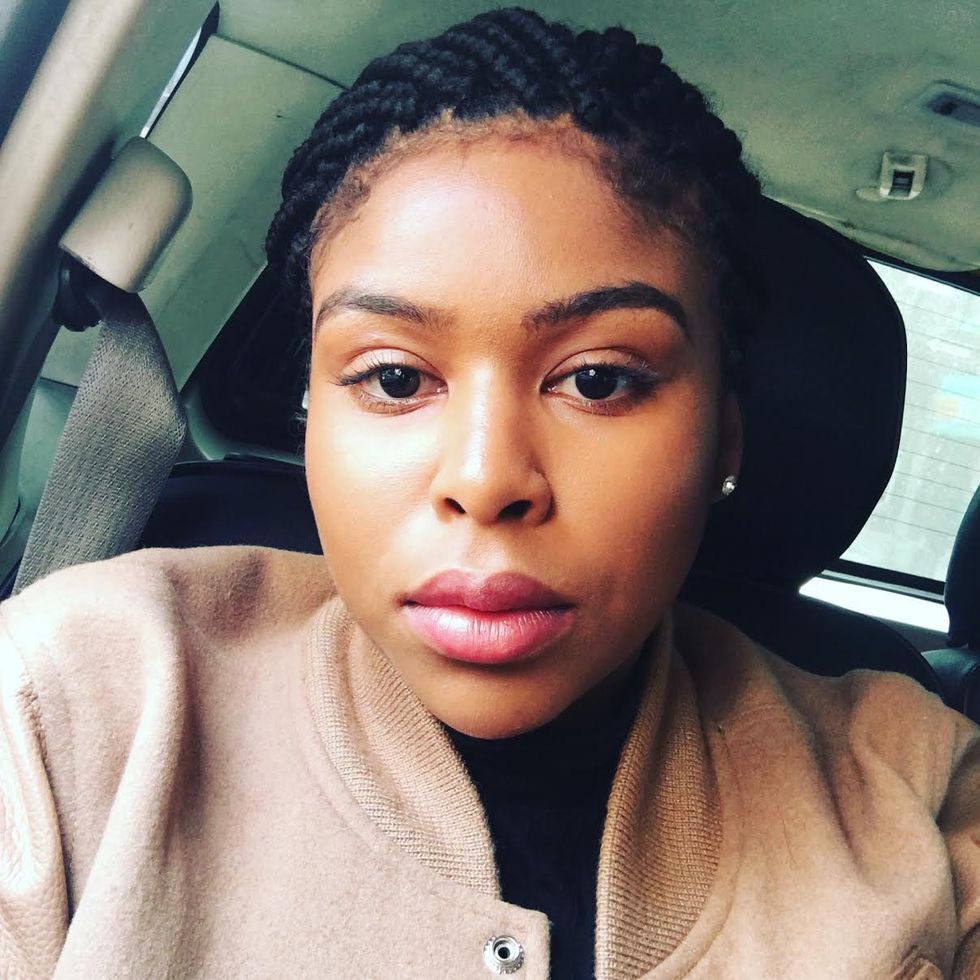 As the host of #AIATLA, Darian Symone talks to creatives across disparate genres about themselves— what drives them, who they are, what their work means, their likes their dislikes -- and that's exactly what you find on her Twitter. Darian's tweets are interesting and vital to young women in creative fields.
Awkwafina (@awkwafina)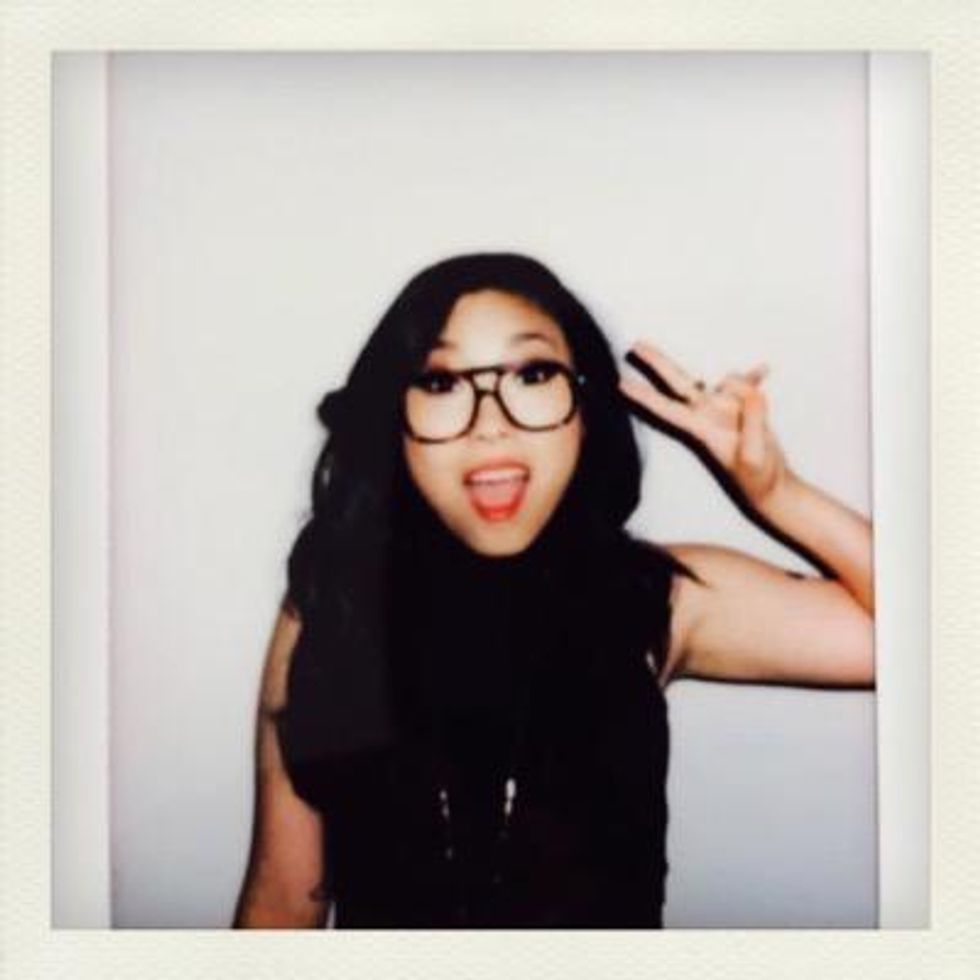 Awkwafina is best known for her hilarious viral rap à la " NYC Bitche$" and "Queef", but she's quickly proven to be more than just a raunchy Internet celebrity. Now a talking head on MTV's Girl Code, Awkwafina will also make her big screen debut in this summer's Neighbors 2. And while she'll soon be everywhere, if you still can't get enough, her Twitter feed is full of hilarious observations on just about anything.
Ashley Weatherford (@sincerelyash)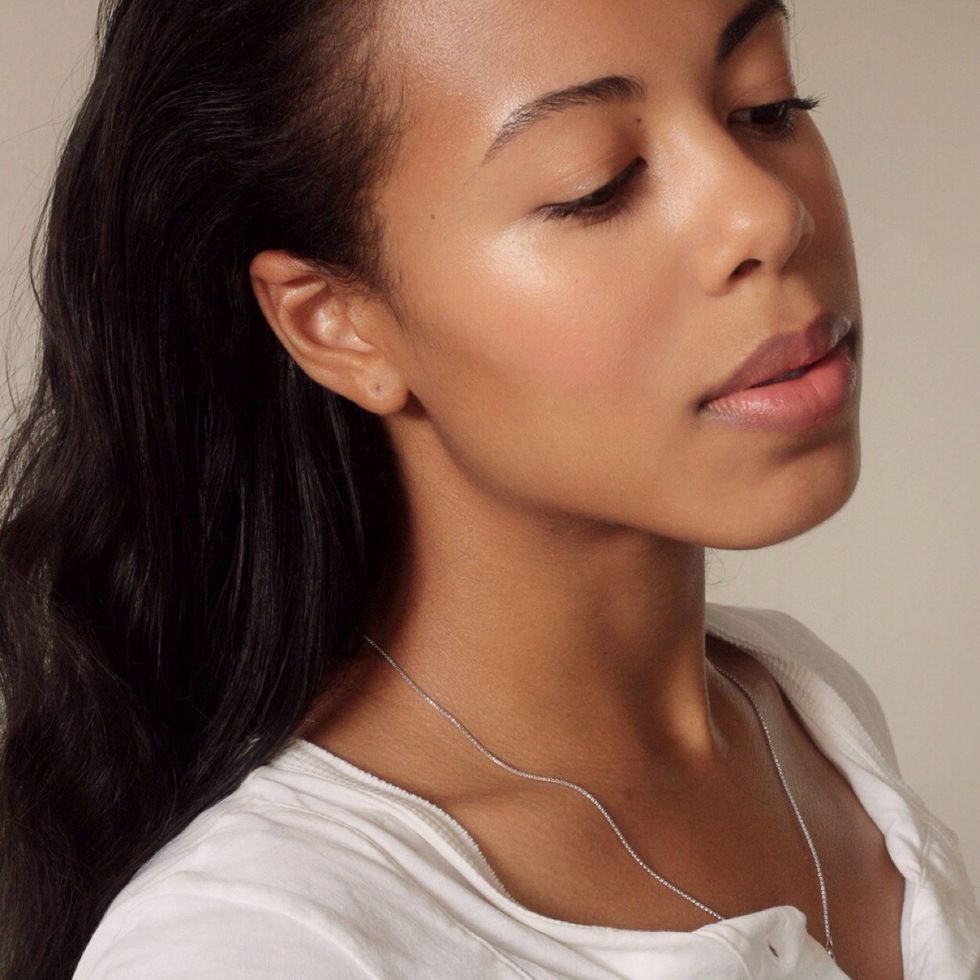 If you're a woman of color, trusting beauty editors isn't always easy -- which is why you need to follow Ashley Weatherford. The New York Magazine beauty editor's seal of approval means you know exactly what you're getting into. Not only that, but Ashley's timeline— which is frequently a celebration of black girl beauty— is sure to put anyone in a good mood.

Xosha Kai Roquemore (@XoshaRockstar)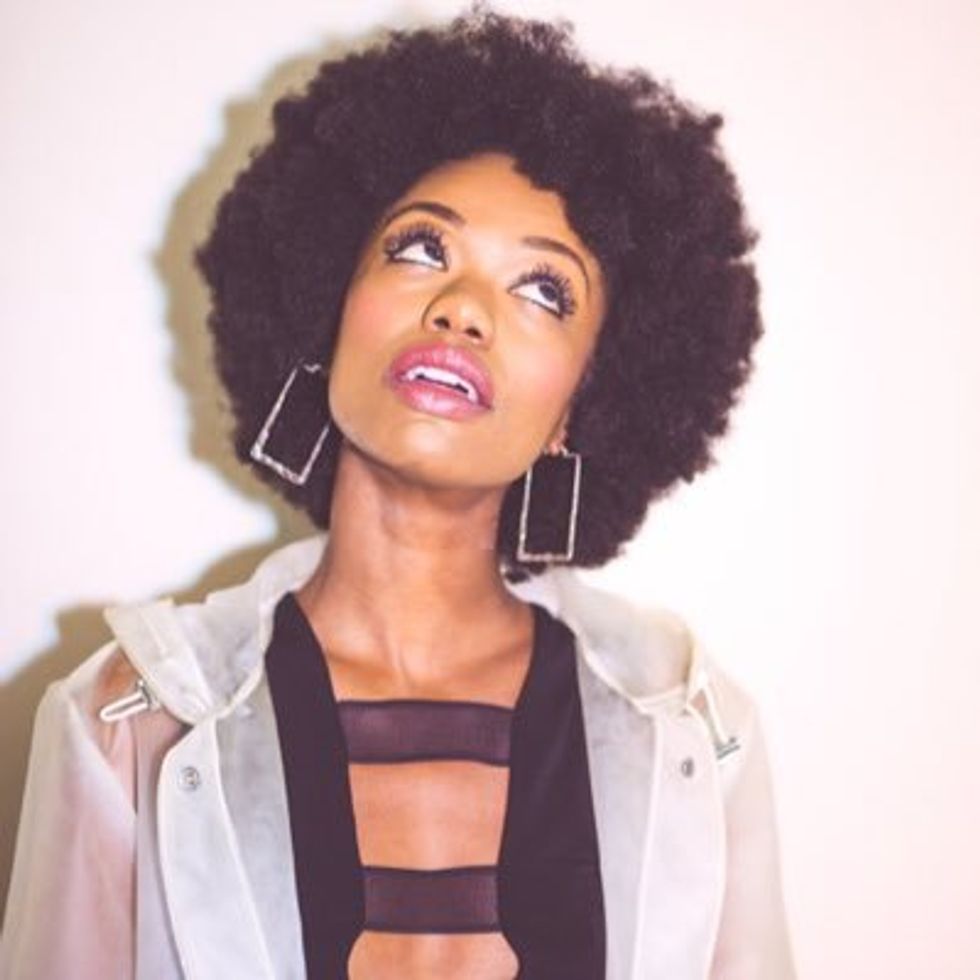 Xosha Kai Roquemore plays Tamra on The Mindy Project and uttered the words "florescent beige" in the movie Precious, but she's also so funny it's kind of crazy she doesn't have her own show already.
Taking out my braids in a mixed crowd. So many questions and lil jokes. 🙃🙃🙃
— Xosha Kai Roquemore (@XoshaRockstar) February 6, 2016
Platform, creative thinker, innovator,creative consultant, brand manager. Words I hear too much from unemployed ass people. No shade
— Xosha Kai Roquemore (@XoshaRockstar) February 20, 2016
Solange (@solangeknowles)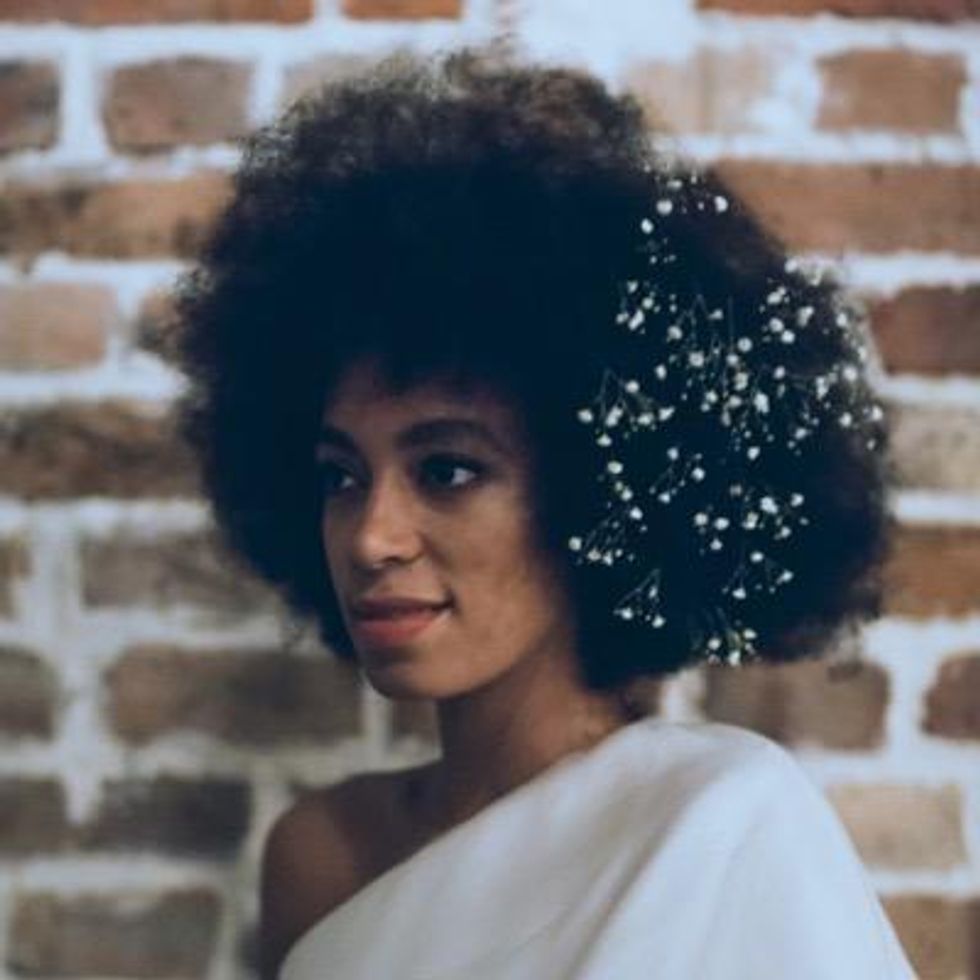 Solange is the mother of the modern weird black girl. You can tell by the level of self-awareness and cultural awareness she demonstrates on Twitter that she's #thetruth. Far from boring, Solange has a little bit of everything for everyone: humor, call-outs of white music critics/the patriarchy/the music industry, sage wisdom. But don't get it twisted, her tweets aren't catered to anyone's liking but her own.
Gabriella Paiella (@GMPaiella)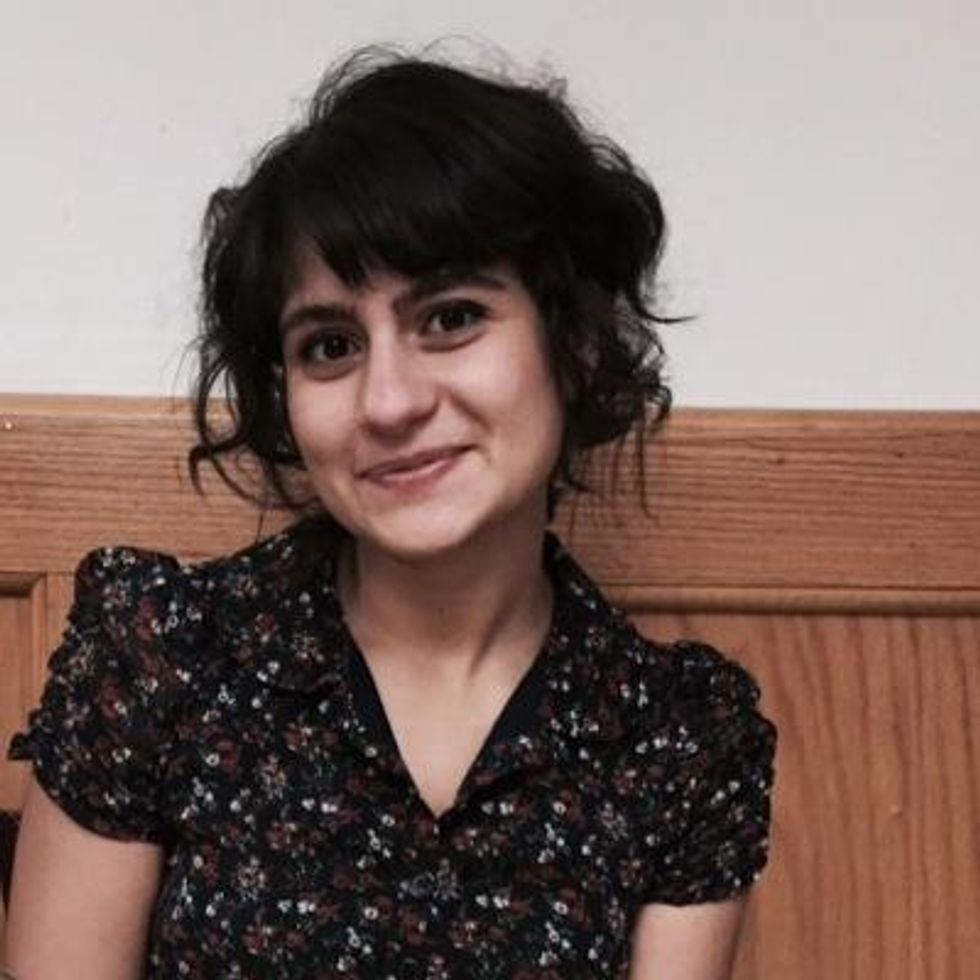 Gabriella Paiella currently serves as a senior editor at Maxim and also a columnist at Lucky Peach. She's partially to blame for the Disney princesses as hot dogs image you haven't been able to unsee. And if that hilarious post is any indication of her humor— Gabriella's Twitter feed is Funny Twitter at its best.
Morgan Jerkins (@MorganJerkins)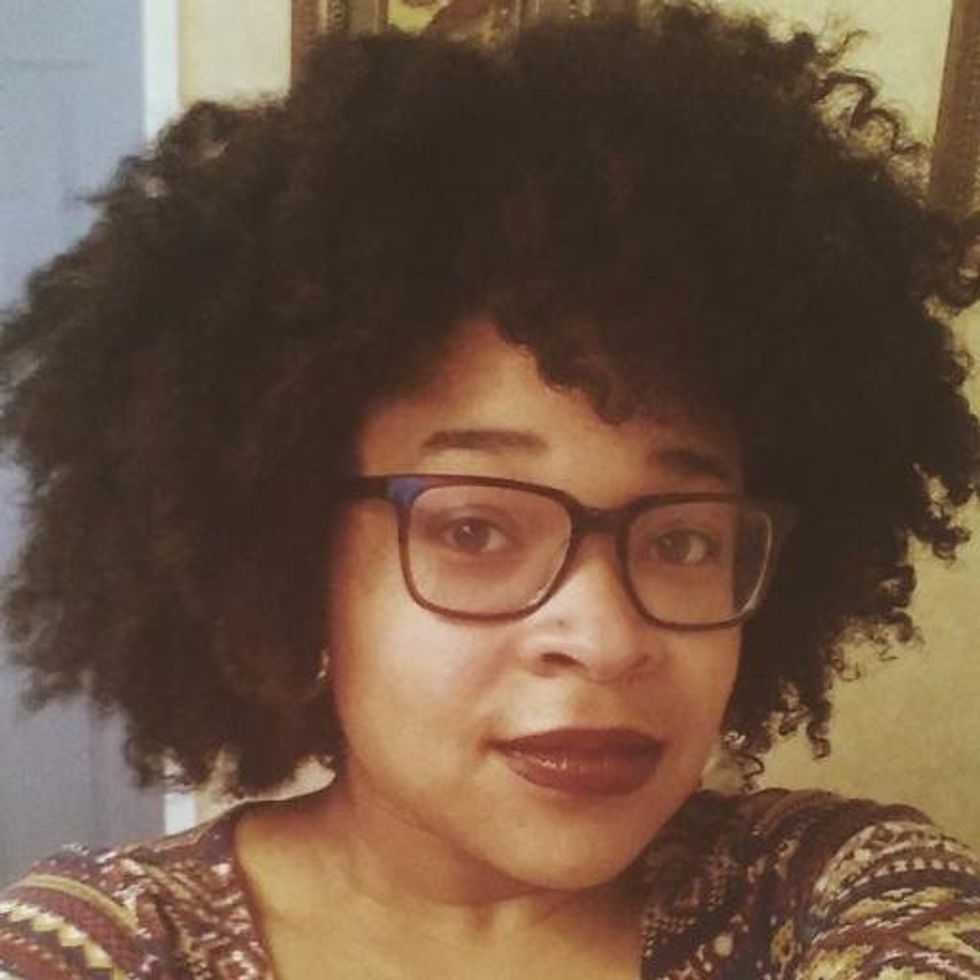 Morgan Jerkins is a certified genius. She speaks six languages, and graduated from Princeton University, specializing in 19th century Russian literature and postwar modern Japanese literature. Luckily for us, Morgan shares her gift of brilliance and her work's been featured in The New Yorker, The New York Times, The Atlantic and The Guardian.
Nashwa Khan (@nashwakay)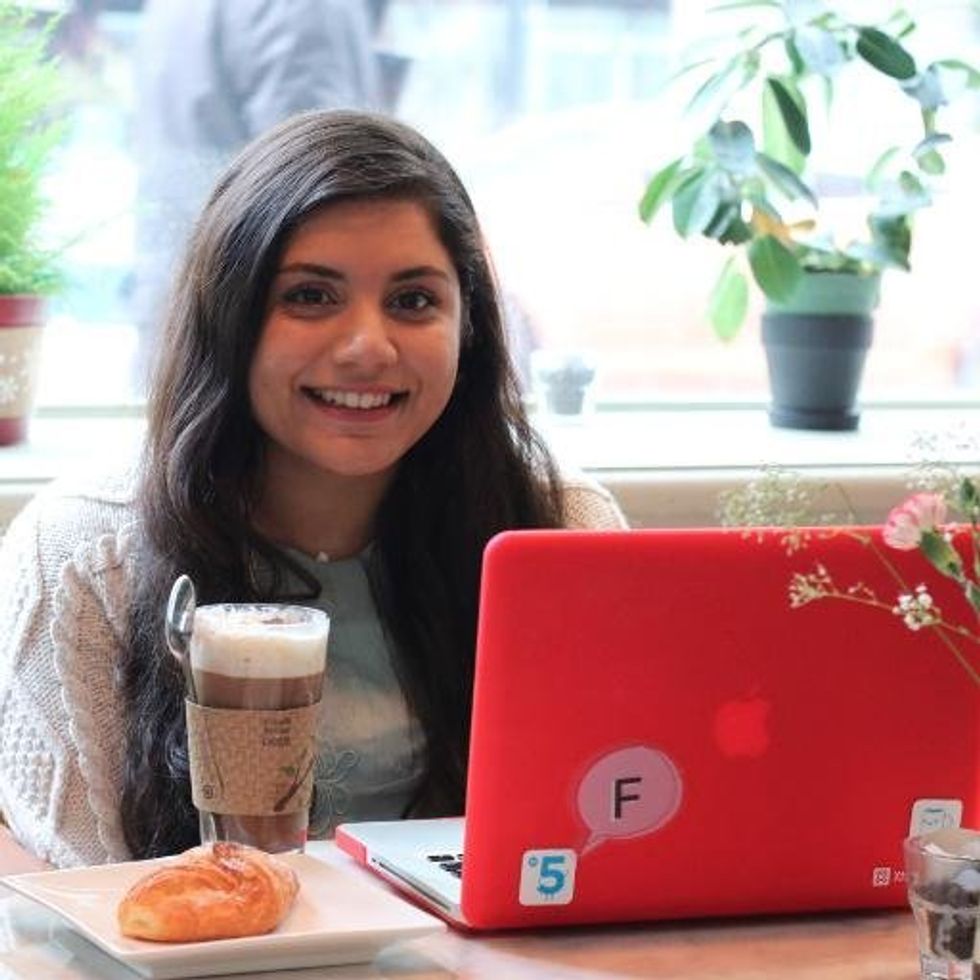 Nashwa Khan is a Canadian activist and writer who focuses on on race, Islam and feminism. Basically, Nashwa isn't afraid to speak her mind and reveal hard truths you might not want to hear.
You May Also Like