Kudos to Allison Anders for pulling off a most excellent Third Annual Don't Knock The Rock Festival! The five day music and movie festival held at the Disney Concert Hall's performance space REDCAT (quickly becoming my favorite 'club') over the long holiday weekend not only gave us a reuni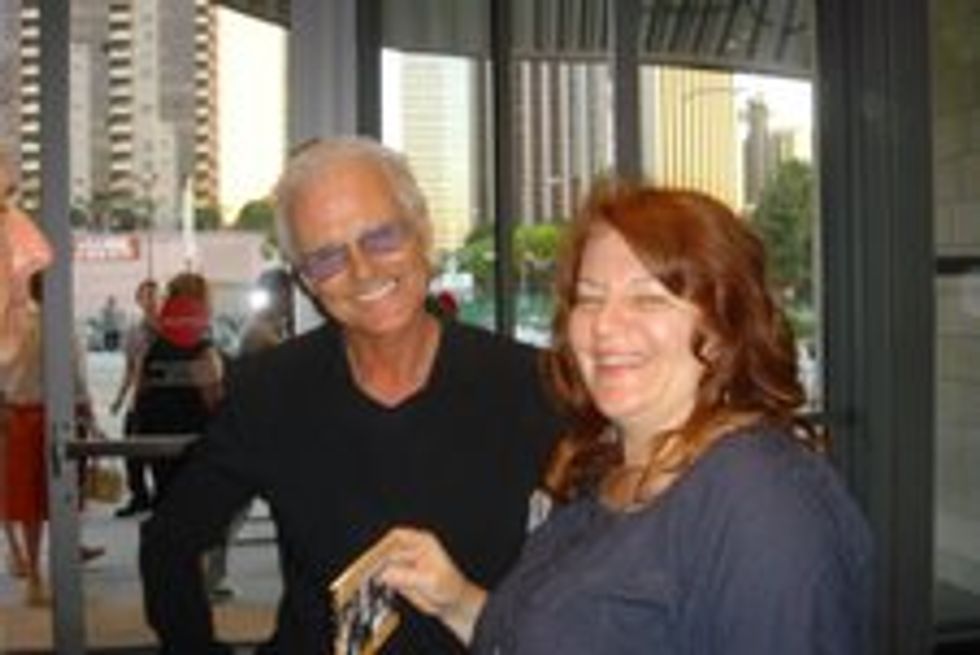 on of seminal LA bands The Gun Club AND Redd Kross (both totally rad!) but a a jammin' array of 'rock readings' , panel discussions and premiere screenings of  rock 'n rollin' movies and documentaries.

    Hands down audience favorite was "The Treasures of Long Gone John" , a chronicle of the eccentric art, music and oddities collection of Long Gone John, indie record producer and founder of the record label Sympathy for the Record Industry.  Everyone was raving about the animated images from artworks by folks like Mark Ryden and Robert Williams.

Wish I could've seen it but I opted instead to wait in line for a prime seat at the Redd Kross reunion, who did NOT disappoint (except they didn't play "Annie's Gone", boo hoo). Rockin' jailbait opening act BE YOUR OWN PET griped about the audience - "This is the first time we've played to people who were sitting down. " said the buff Pauley Shore (but way cuter) lookalike guitarist. "That's because we're so old" yelled an ex-punker, illiciting much (weary?) laughter. Later the band complained again about the lack of moshing in the theater. "You all look so comfortable" grumbled the guitarist again. "Then make us uncomfortable" yelled another been-there-done-that rocker.

 

    Even so, the festival was a smashing success. And no one could be happier than Anders herself (pictured here in the REDCAT lobby with  debonair ex-debauchee and most excellent emcee Mr. Michael Des Barres...with film director Kurt Voss' profile at far left.)

    Says Allison:
    We are still floating a little from the success and sheer FUN of the festival
this year!   Being at The Redcat and having a call for entries for our
first time I think really contributed to the success!  And  the tie
ins with the film and music events were perfect -- that Tiffany (Anders) was
able to pull Redd Kross together again and Gun Club as well as
sprinkle the fest with other vibrant new artists like The Fucking
Champs and Mark Fosson and Be Your Own Pet was just so thrilling for
the fans.  AND -- we just catered to the music nerd as we always
aspire to do -- we don't care if celebrities show up -- if they're
music geeks too -- they'll find us -- haaa!   And nothing makes me
happier than to hear someone so happy to see a film about some artist
or band they have loved for decades like The Monks or Roky Erickson or
Gun Club...it just makes it so worth all the effort for us to make
those fans happy.

We loved being at the Redcat and the fans were very happy there -- the
place sounds great, looks great, the films look awesome --it's our new
home!