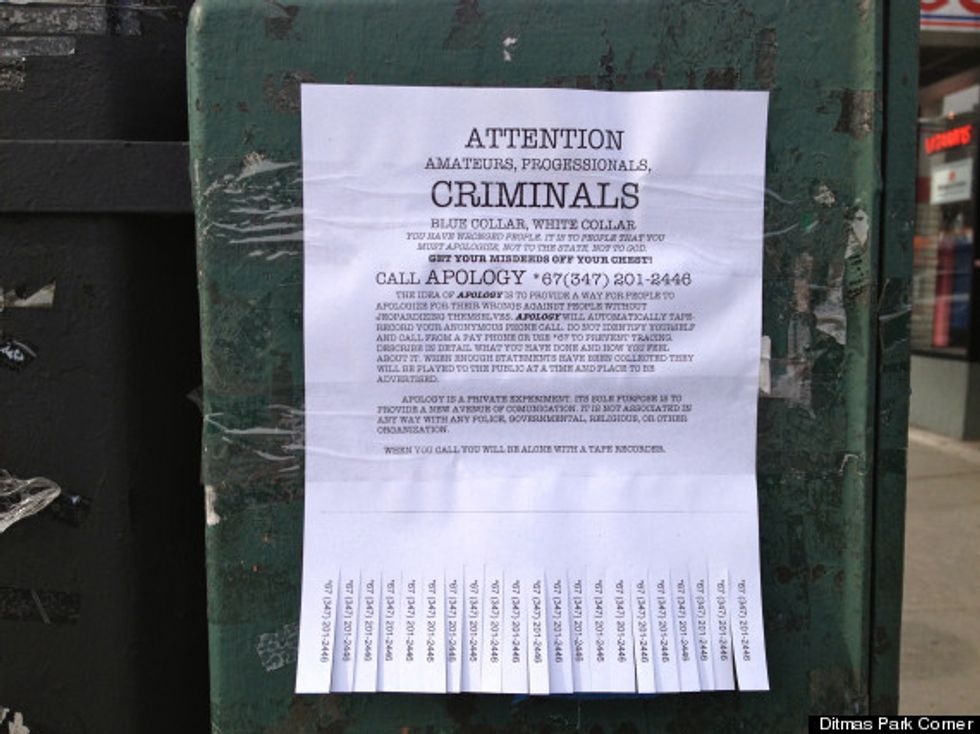 Back in 1980, conceptual artist
Allan Bridge
started putting up posters advertising a hotline for people to "get your misdeeds off your chest" all around TriBeCa. Called the Apology Line, it served as a repository for rants, musing and confessions during a tougher (and pre-social media over-sharing) era of New York. Over the next 15 years, Bridge took up to about 100 calls a day, assembling the best and most bizarre of the apologies into weekly highlight tapes and a quarterly magazine,
Apology
. Sadly, Bridge was killed in an accident in 1995 and the line fell by the wayside. But now, an anonymous Brooklyn-based artist (calling himself "
Mister Apology
") is trying to set it up again, flyering the city and posting ads on Craigslist inviting people to call and confess. Those who call will be directed to a Google Voice voicemail system and, like Bridge before him, Mr Apology plans to take a selection of those calls and make a YouTube series out of it. If you'd like to apologize, you can reach him at *67(347) 201-2446.
[via
New York Times
; photo via
Huffington Post
]