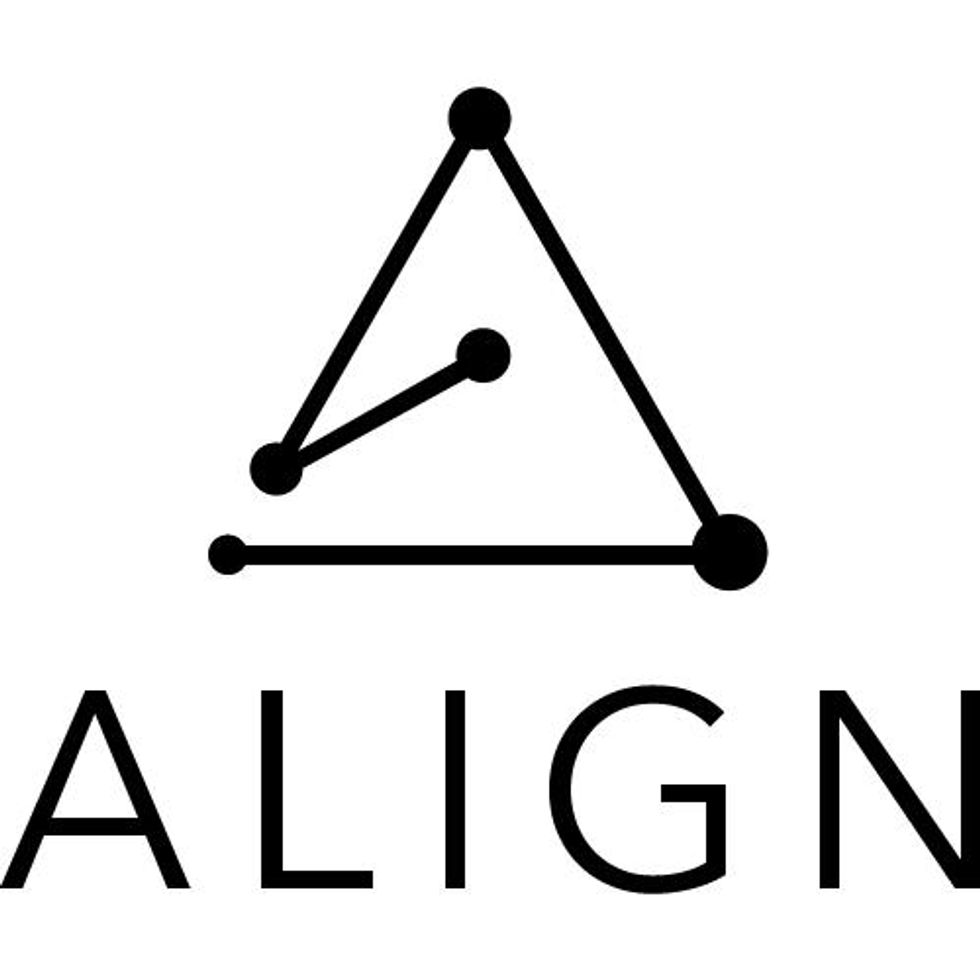 For all you horosocope-dependent millennials dwelling in NYC and San Francisco, you're in luck: there's now a free dating app called Align, available on iTunes, that's user connectivity is based solely on their astrological compatibility.
Developed by two Über-witty, LA-based witches named Aliza Kelly Faragher and Helen Grossman, Align is already making waves in the Los Angeles area.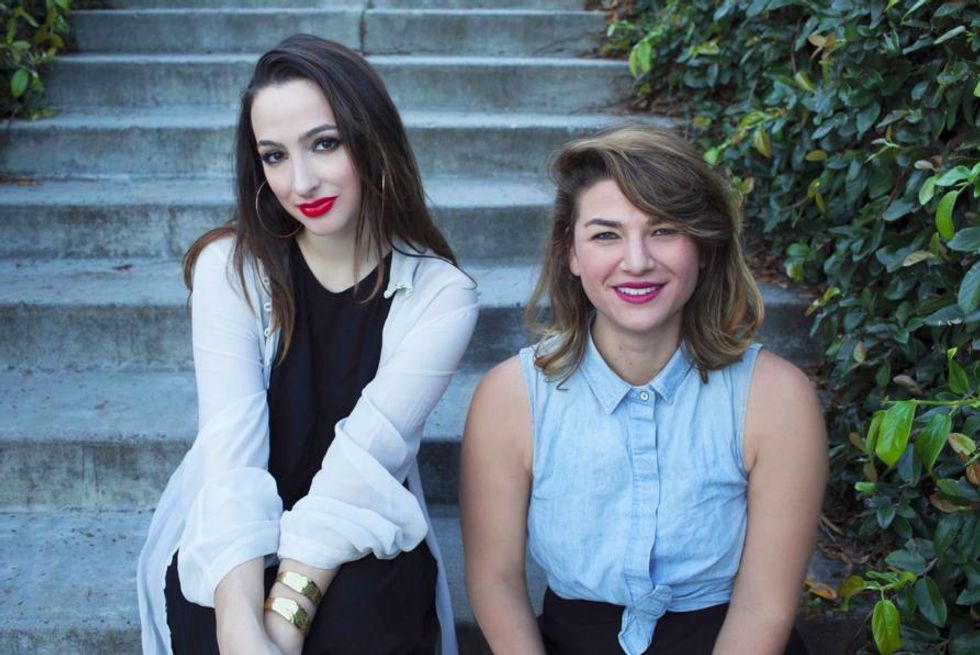 Faragher and Grossman
The main motivation behind its development is to help merge romance-seeking young people of all orientations who are looking for more substance than the current, traditional dating apps offer.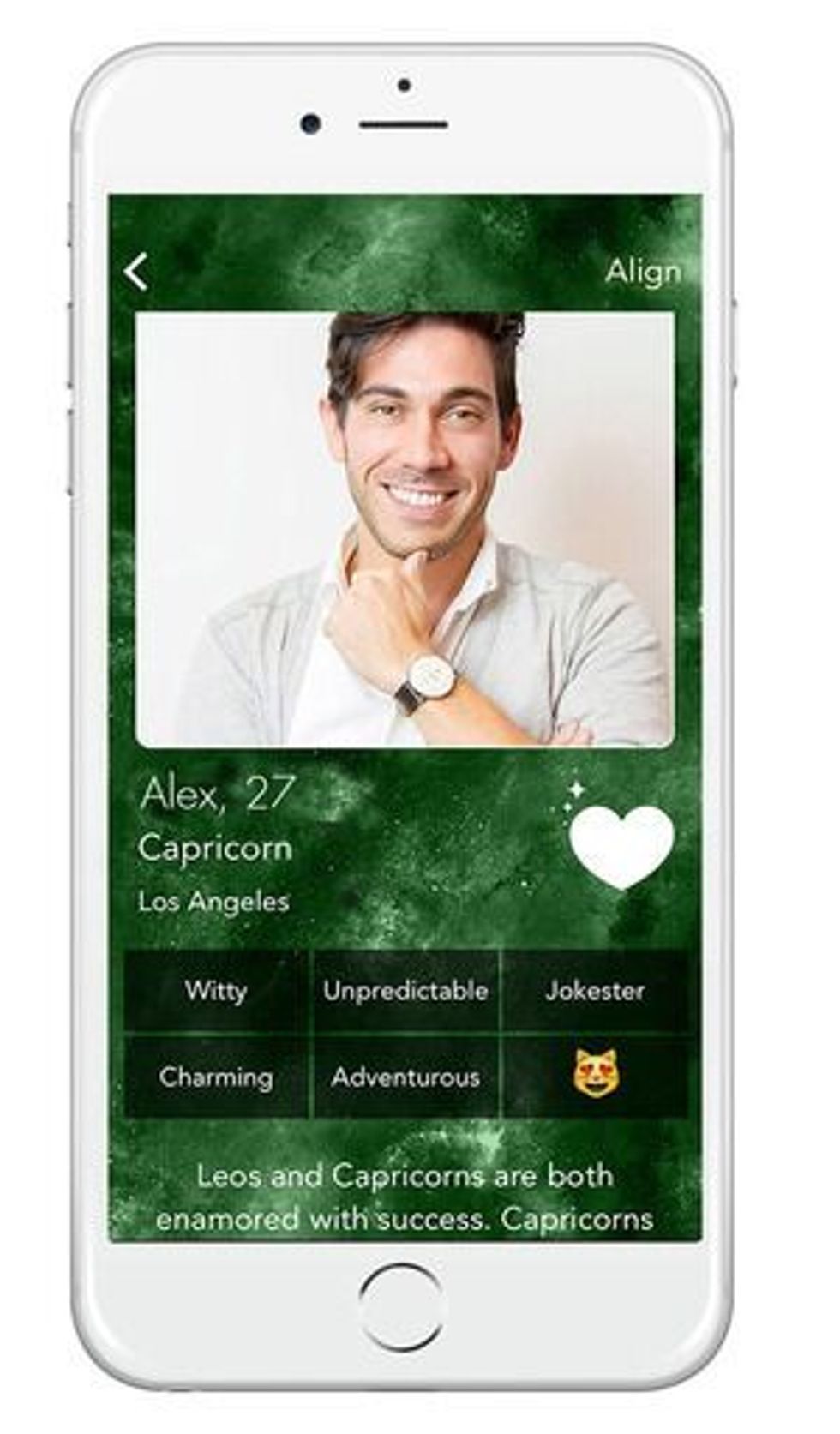 "Over 45 million millennials believe in astrology," Faragher says. "Astrology is not a niche market, it is a cultural movement, and Align provides today's singles with the platform they need to make meaningful connections."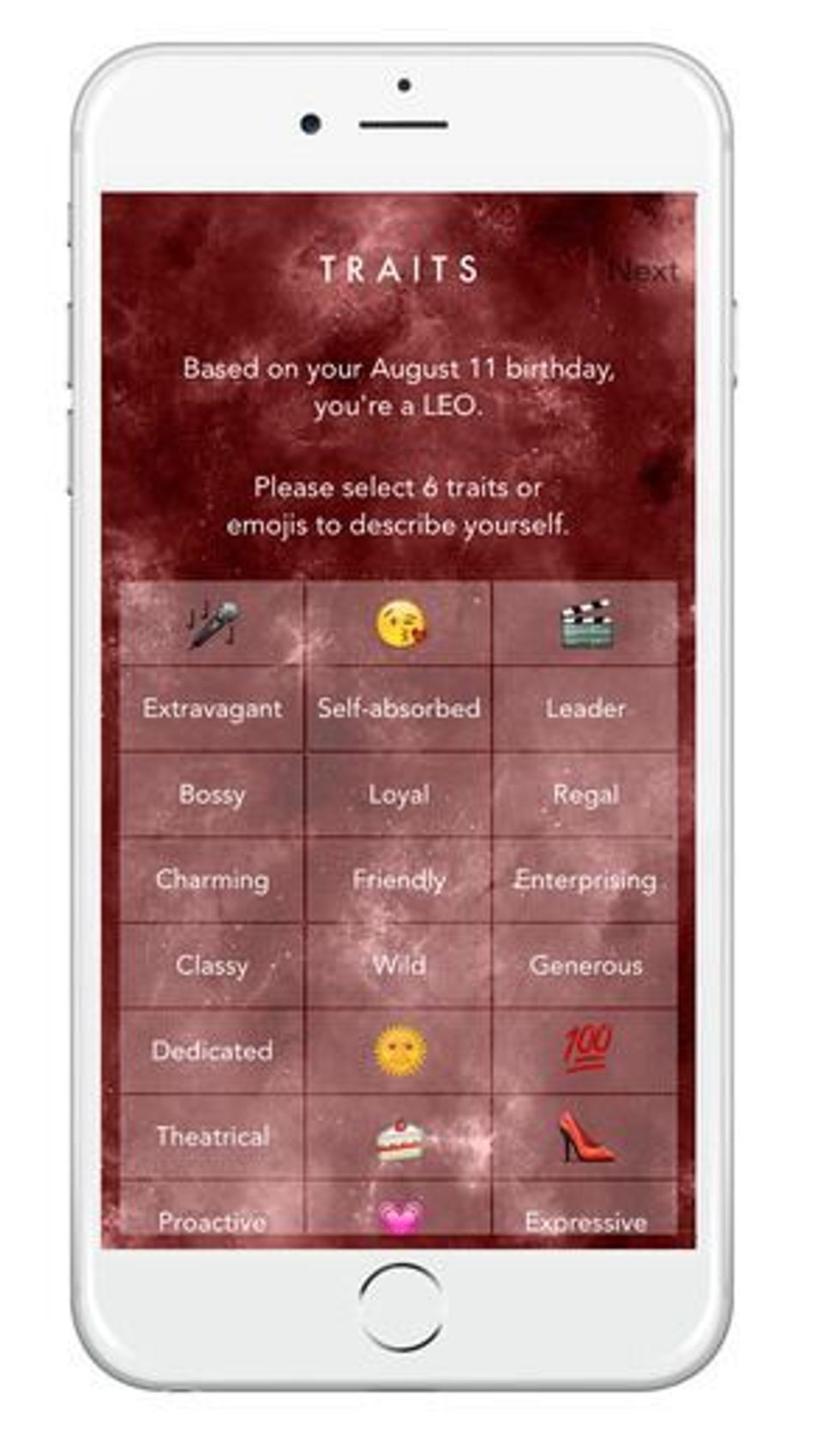 Align's expansion to New York and SF will hopefully increase the app's potency as a dating go-to.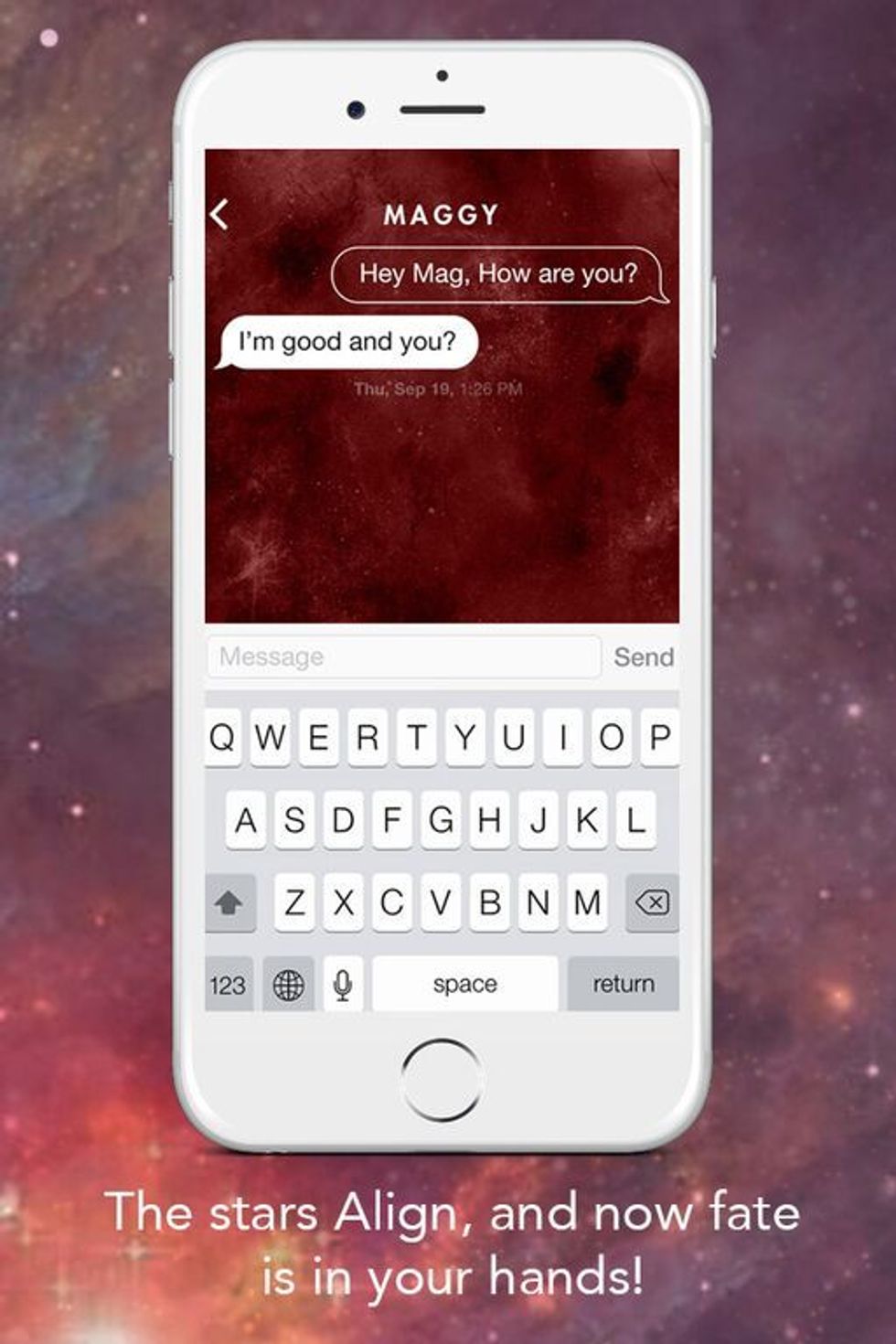 From the press release, the way to use Align is fairly simple:

Users login with Facebook and enter their birth date
Align recognizes a user's sign and aggregates a list of astrological sign-specific adjectives and emojis
Users then select 6 sign-specific traits that they relate to most – these will appear on their Align profile
Align's custom algorithm vets matches and each day will present a beautifully designed cosmic constellation of 5 unique matches
For each match, Align reveals a user's astrological compatibility in 2 ways:

Through the size of the match's profile image in the constellation
Through an in-depth compatibility report, specific to their two signs

Users choose to Align with matches they feel connected to and if both people Align, they'renotified and can message through a private in-app chat
Co-founder Helen Grossman articulates the uniqueness of the app: "Align stands apart because it addresses two markets that need beautification. It's a new, relatable voice for contemporary astrology, and it doesn't follow the tired hot-or-not model of other dating apps. Align approaches dating in the digital age with soul and substance."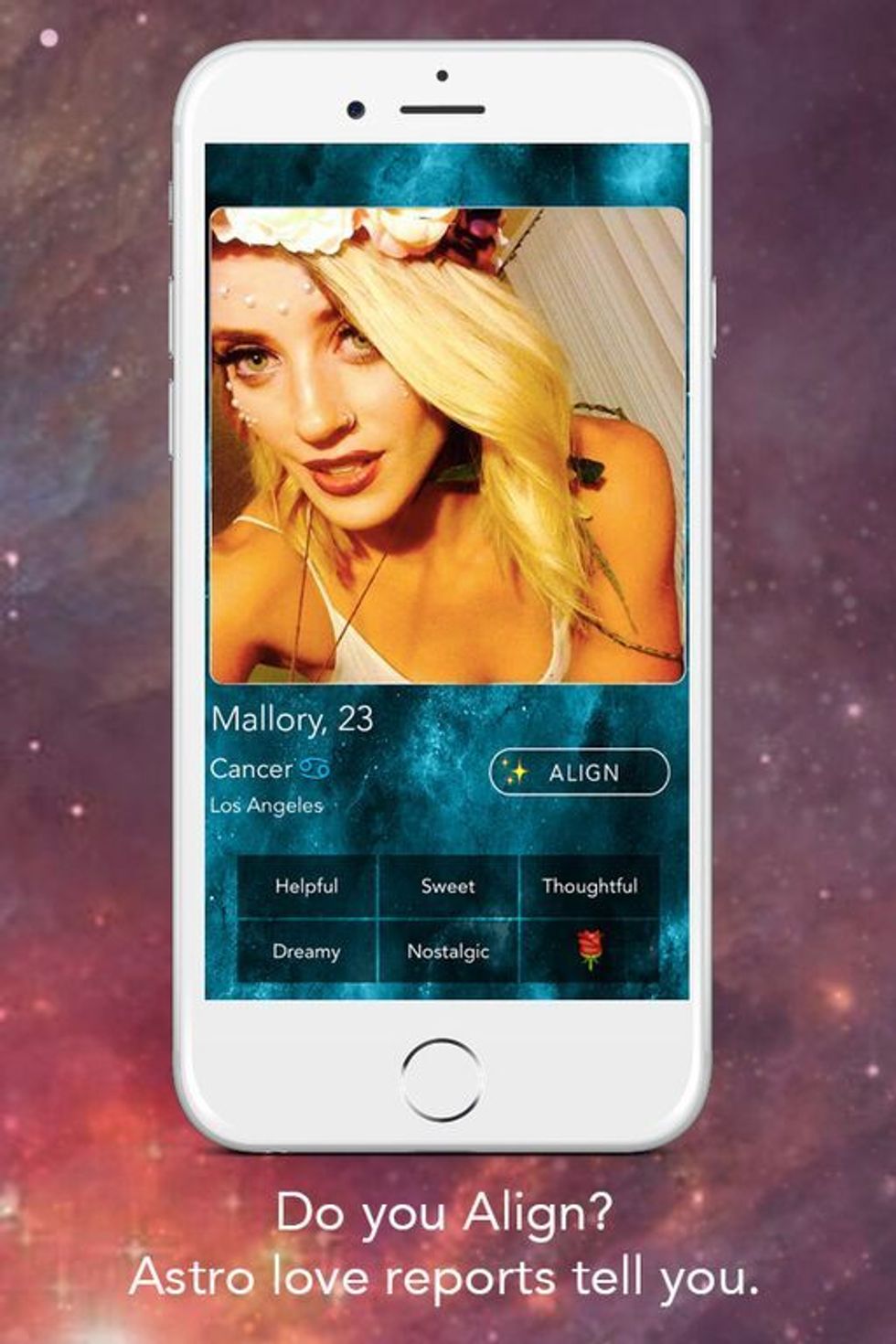 Get your witch on and download today, queens.