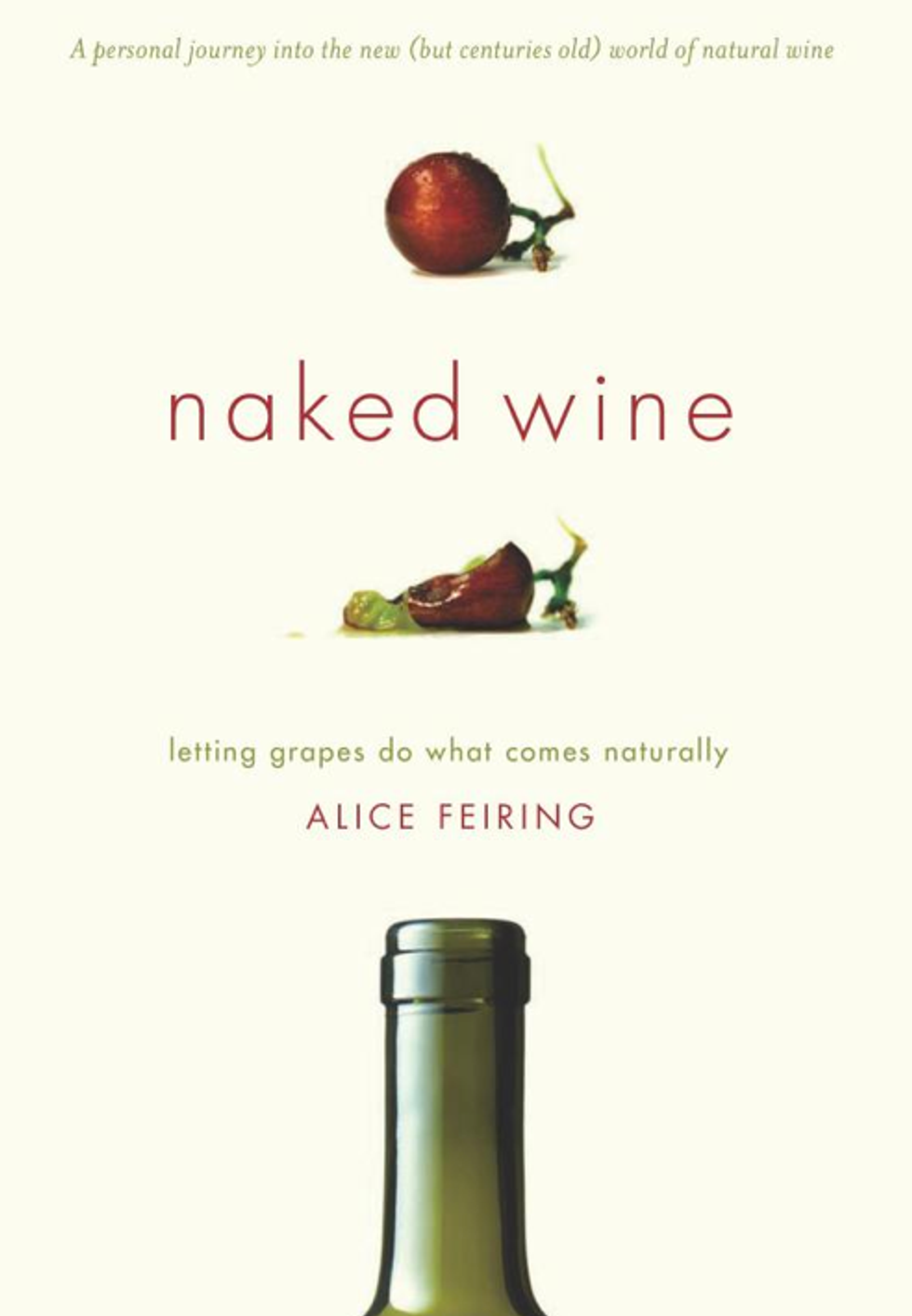 Alice Feiring
is a provocateur in the wine world. Her new book,
Naked Wine
(Da Capo Press, $24), points out the 62 ways mass-produced wine can be adulterated, from spraying pesticides in the vineyards to adding chemicals and preservatives during the winemaking process. Natural (or naked) wine is an umbrella term that includes organic and biodynamic practices, but the wines aren't always labeled as such so insider knowledge is handy. We talked to Feiring about what to do, what to drink at Thanksgiving, and what to avoid.
The natural wine movement is still in its infancy so people don't really understand it, like the days when people were skeptical about organic food.

Back in the '70s, when the organic food movement started, people tried to discredit it. People are doing the same thing now with the natural wine movement. The mainstream is threatened by it. Big wineries make a lot of money. It's really when the people speak that things change. They didn't want rBGH in their milk and now it's easy to find milk that doesn't have hormones in it. It's totally customer-driven.
I've heard some people have the impression that organic wine is more about being organic than being delicious.
The natural wine world is kind of underground still, but once you taste them you see it's an adventure, delicious and fun. Industrial wines taste very similar. Natural wines all taste different, like the places they're from. They're not cookie-cutter. For some reason people don't think of wine as an agricultural product. It reminds me of people who think milk comes from a carton, not a cow.
What happens if you go to someone's house and they're serving Yellow Tail?
No one who knows me would do that. But if it happened I'd just drink water and say I'm not in a drinking mood. If I don't know what's being served, and to avoid that situation, I always bring some wine and suggest opening it.
What does Yellow Tail taste like to you?
Sludge water. Out of curiosity I tried the shiraz and cabernet sauvignon and there was something that grabbed me in the back of the throat. They were unnaturally heavy.
What about Charles Shaw wine, Two-Buck-Chuck?
It's a little like colored water to me. It's not as bad as Yellow Tail. Right now it's very fashionable to say that you might as well pay as little as possible because nobody knows the difference. I can't find anything drinkable that's as low as $6 but I can go as low as $10. I'm always trying to find bargains. I'm a really good bargain shopper for clothes, too. My mother trained me well.
Do you think part of the cost of cheap wine is worse hangovers?
Absolutely. There are so many things put into wine that cause terrible allergies. The chemicals added can trigger migraines. I used to have pretty bad headaches but I don't really get them anymore. I've been drinking nothing but natural wine for the past twelve years. I'm not saying I don't have a bit of a hangover when I overindulge, but it's not like before. Now, my sensitivity is such that if I drink a high-sulfured wine it hits me between the eyes. Sulfur is a toxin. When I go to Germany I have a very hard time drinking the wine, it's so high in sulfur. I start to sneeze and get a headache. In Austria they're more conscious of the natural wine movement. Mainly it's taking place in France and Italy, but it's growing all over the world.
Which wines do you recommend for Thanksgiving?
People are too neurotic about matching wine with food. There's a lot of drinking that goes on at Thanksgiving, with and without food, and I'd treat it like any great dinner party. Start with some bubbles that don't cost a lot of money.
Chambers Street Wine
has a kickass, gorgeous sparkling wine from Burgundy that's $19.99. It's kind of obscene it's so cheap for the quality. Look for Vignes du Maynes, Ste. Genevieve Brut Rosé. And I love Beaujolais -- not the Nouveau. You can find the 2010 Clos de la Roilette for under $20. My budget pick for Thanksgiving is a beautiful bottle from Loire, Domaine de la Chevalerie Bourgueil Cassiopée, selling for $13 or $14. It's really a crowd pleaser. If you want to drink something domestic, another value is Montinore from Oregon. That's the best you can get. It's about $14 at
Astor
.
What's the best way to find natural wine?
In New York, we're incredibly blessed. Even if you don't live in New York, you can go to Chambers Street Wines' website and use their inventory as a shopping list; put the wine's name in
Wine-searcher
to find it in your area. You can also shop by importers who specialize in natural wines --
Louis/Dressner
,
Jenny & Francois
,
Savio Soares
, or even
Zev Rovine
. Or
go to my site
.
Naked Wine is out now.