For his arguably, most developed menswear collection yet, Alexander Wang has infused a touch of gender neutrality, among other things, to his typical streetwear vibes. The 19-look men's collection features pieces with the graphic "girls" printed three times over, female model Hanne Gaby Odiele rocking a men's look alongside hubby John Swiatek, and just enough pink to make a heteronormative conservative man question who said 'pink is for girls'.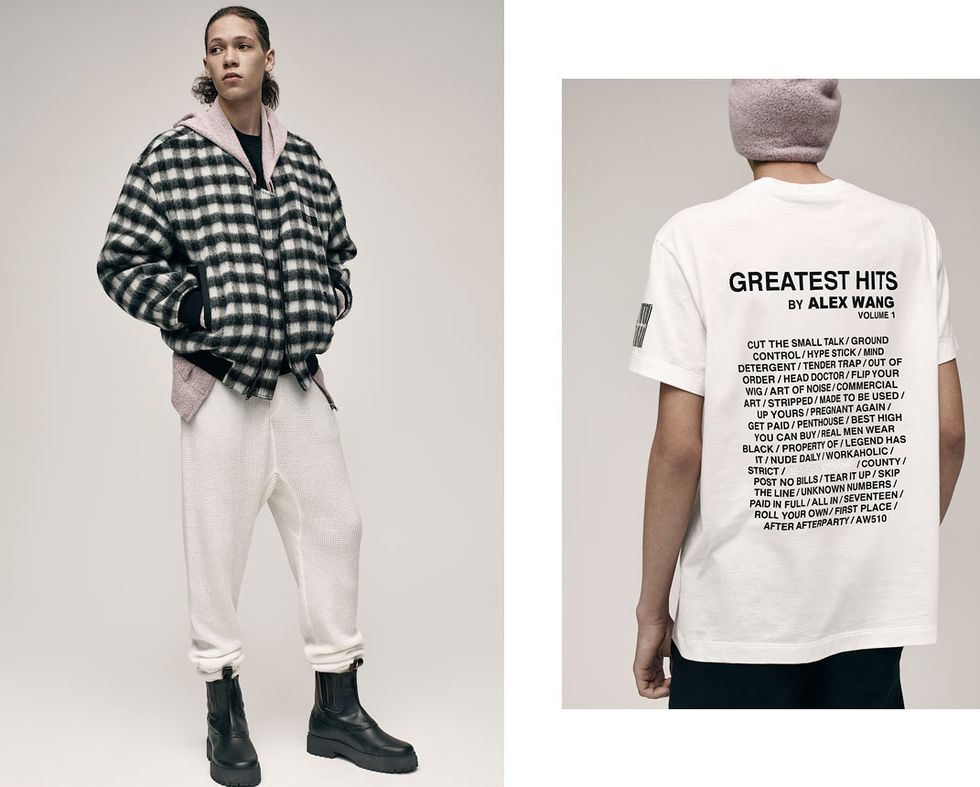 www.alexanderwang.com
While the same underlying influence of youth culture, drugs and pole dancing from his womenswear collection is carried into his menswear, this collection definitely speaks for itself--quite literally. Polka dot pony hair, an "Alex Wang Greatest Hits" playlist, and shirting in a print that reads "Keep Kids Off Drugs," name just a few of his bold statements this season.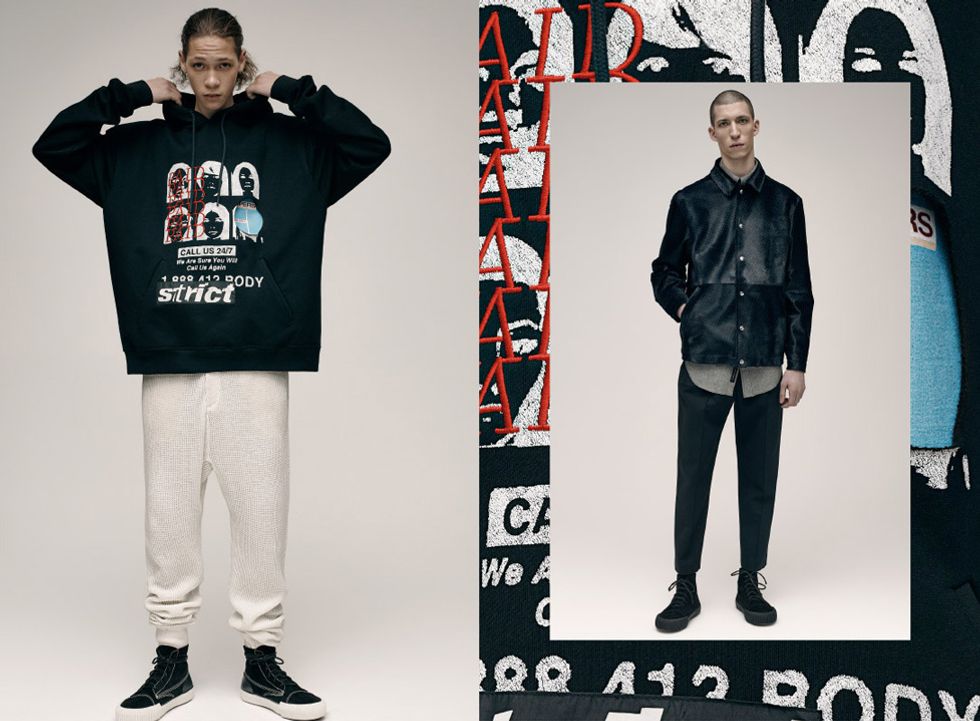 www.alexanderwang.com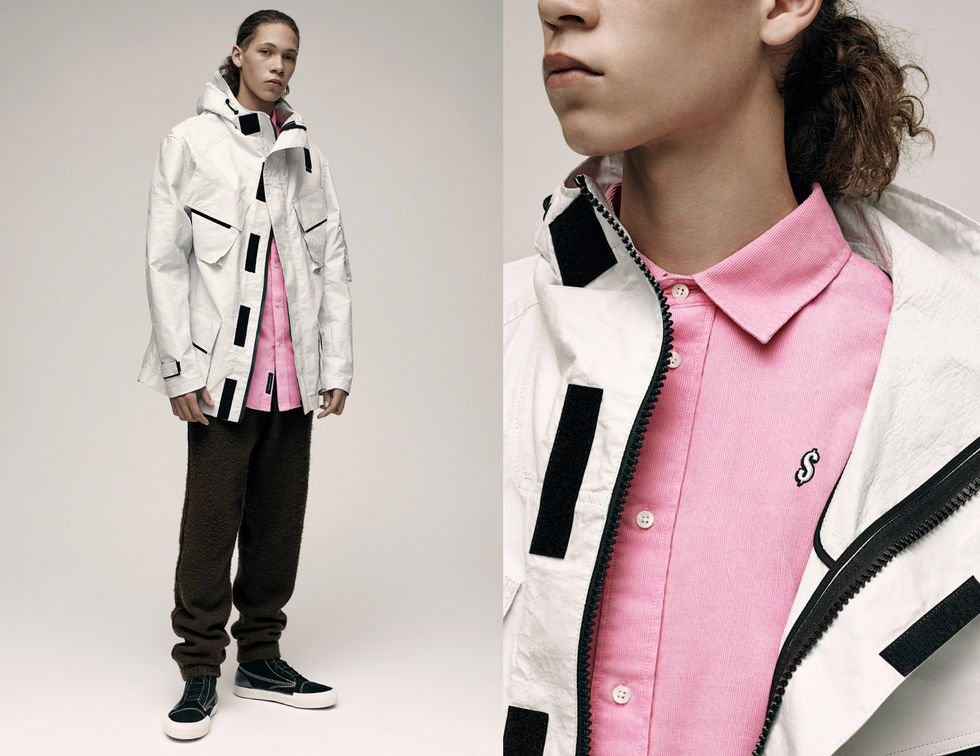 www.alexanderwang.com
The collection proves to be perfectly street rebel meets elevated fashion, and thus, perfectly Wang. Check out the full lookbook HERE.