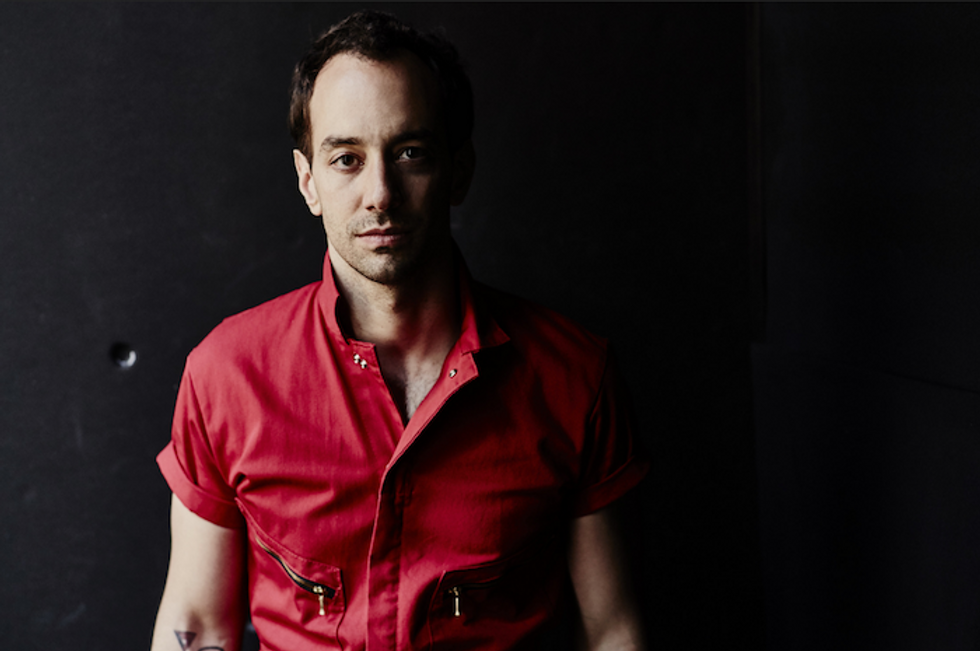 (Photo by Jason McDonald)
Strokes guitarist Albert Hammond Jr. is domestic now -- and it suits him. He's cleaned up, gotten hitched, and moved from the city to upstate New York, but hasn't lost the ability to create soaring rock riffs and catchy hooks. Today Hammond's announced the July release of his third studio album,
Momentary Masters
, whose title was inspired by astronomer Carl Sagan's book
Pale Blue Dot: A Vision of the Human Future in Space
, which pondered the insignificance of the human race in the universe. Heavy stuff to be sure, but just as compelling and rock-friendly, it turns out, as love, partying and other timeworn music tropes. Ahead of the record's release and in the midst of a string of shows with the Strokes -- who, according to Hammond's bandmate, Julian Casablancas,
are working on new music
themselves -- we spoke to the guitarist about
Momentary Masters
, his quieter new life and the cliché of the tortured artist.
What are some of the ideas or messages you hope will come across in this new record?
For a while I really liked the idea that we all exist with a shadow. It's an idea that over the past couple of years has driven me emotionally.
I feel like from a young age you put things to the side depending on how people interact with you but you always exist with this other side of you that didn't really get to grow. It usually ends up being seen as a negative side and people will always try to throw it away, but I've felt that as time has gone by, you really need to grab it and bring it closer to you to be complete.
When you were doing press for your last album, the AHJ EP, a lot of the narrative focused on your experiences overcoming drug addiction. Since then you got married, moved upstate -- it sounds like you're pretty settled down. Has that influenced what we're hearing on this album at all?
I've never been in a better place in my life, in terms of feeling happy or good about myself. With the
AHJ
EP stuff, that was a year or so [after I got clean], which is usually when you talk about it. You don't want to talk about it when you're in the fire or when you just get out [of rehab]. It's just so new, you know what I mean? Don't get me wrong, there's definitely times where I want to quit or don't understand anything I'm doing, but for the most part, I feel very good.