Rock 'n roll women of the 90s were the epitome of sex, fashion, and edge. Leading the pack were ladies like Courtney Love, Gwen Stefani, and Tori Amos who notably influenced designers like Hedi Slimane and posed for photographers like Bil Brown. In Brown's case, having found an affinity for female rockstars who fronted the grunge era, it was natural that he'd want to collaborate with the scene's 2016 incarnation. There is no better model than ALANA (FKA Alana Potocnik of metal band Winds of Plague), a singer-songwriter and musician who embodies the same free-spirited badassery of her '90s predecessors. ALANA recently launched her own solo project, releasing pop-leaning singles "Bad" and "Black Magic" (whose video you can see below) and, on the heels of this, she opened up to us about growing up grunge and her longstanding affinity for pop music.
I heard you're a total badass. Name something about you that's totally intimidating.
I have place in my heart for stage diving! Jumping off anything really. I get a kick from cliff jumping. Adrenaline is the BEST feeling in the world. One day .. I'm gonna get too hyped on stage and there better be people ready to catch me!
When did you start making music?
I started a band with my high school boyfriend. We played local shows and I was just so excited to be in a band. I wanted to be one of the dudes so bad. I remember after playing my first show, it was the best feeling in the world and I said then that growing up I wanted to play shows for the rest of my life. So then I joined my band, (Winds of Plague) and it just kind of went from there.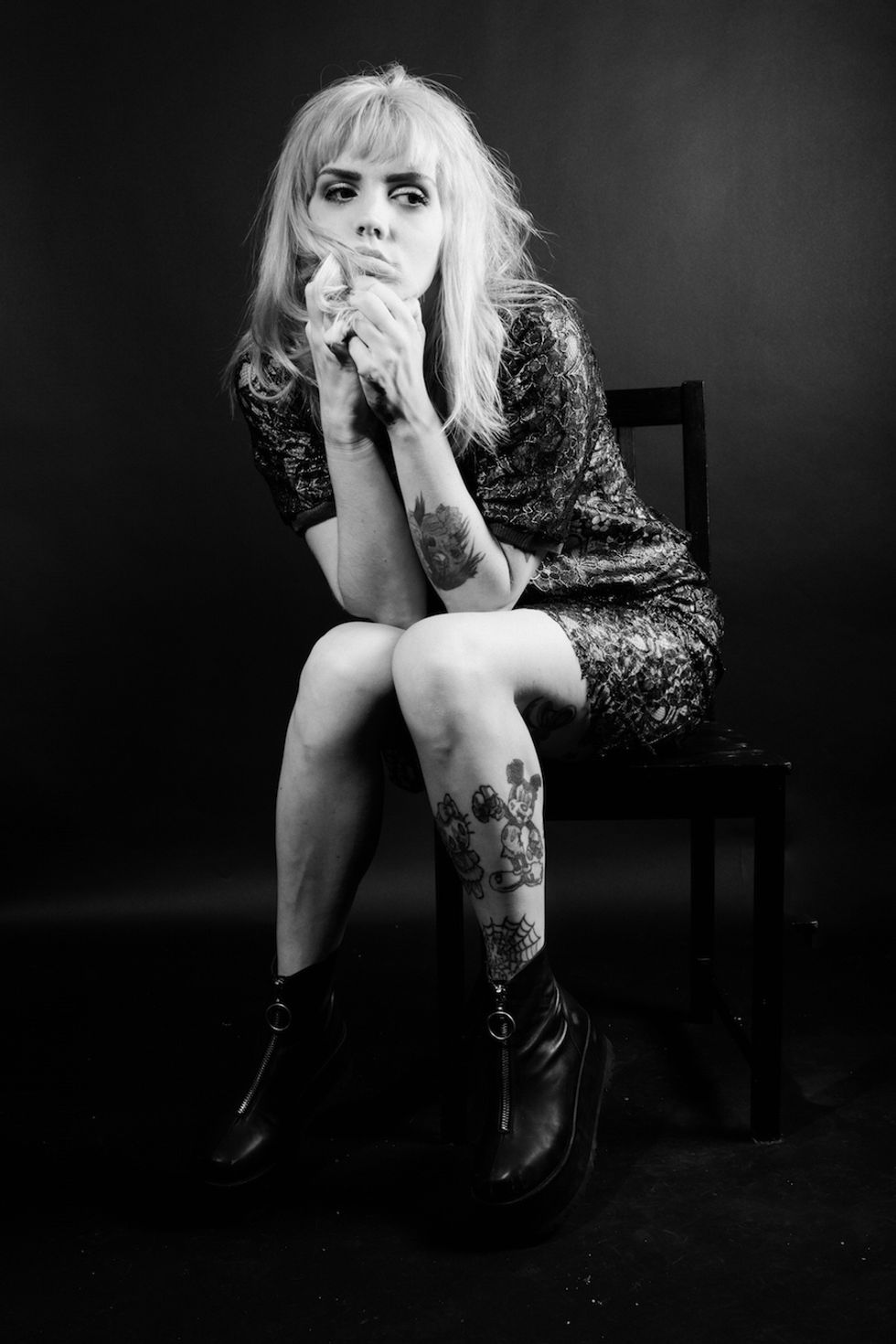 You started in the industry with a band and now you're on your journey as a solo artist. Tell us a little about that.

I've always had a [thing] for pop music. Even when I was touring with my band the only thing I would play in the front lounge was Katy Perry or Britney Spears and I would make them all listen to it and it started to grow on them. I'd be like, "see it's great!" And before you know it, we're having pop listening parties in the front lounge of our bus. It's kind of something that I found myself liking more and more as I started to grow up and I realized the reason why is all about the melodies. In metal I play the keyboard so even everything I listen to in metal relates to the melodies I can create over it. So I started comparing the two, and sifting out what I liked versus what I didn't and it's just like... pop is where I need to be! So over the past year I started working with producer Khris Lorenz, who's really helped me develop my sound.
You've released two pop singles as a solo artist and most recent headlines are stating you're at the forefront of mixing grunge with pop. How do you think you are leading the pack?
I don't really realize it, but I have a lot of dark, weird, grungy elements to me as a human being and I don't really think about it because I think I'm being girly like any other girl when actually I'm kind of not. There's definitely some dark elements from playing in my band that I genuinely like and so being able to cross it over into my pop music really adds that grungy flavor to my style and my music. I'm just being me so I don't even realize I'm being grungy, but I love it!
What can we expect next?
I'm currently working on completing a full EP and putting together my live show. Also I'm releasing another music video soon that's going to be a little darker this time. Oh, and hoping to collaborate with The Weeknd!
ALANA - "Black Magic"
You May Also Like