Aidy Bryant --one of the incandescent sparks that keeps SNL great -- has made a leap from the small screen, into the pixelated plane of Vimeo, with her amazing new short film Darby Forever, available tomorrow (February 18th).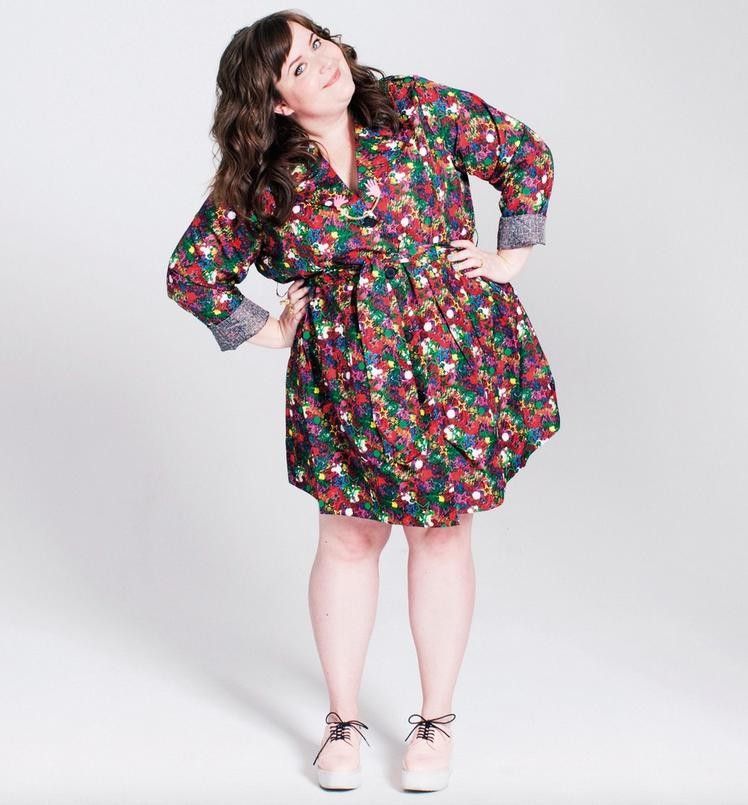 Photo by Kate Owen

The 20-minute clip is part of Vimeo's Share the Screen initiative, which aims to support female writers and filmmakers.
Written and executive-produced by Bryant, Darby Forever is a brief look into the life of a restless, shy, and lonely shop girl at "Bobbins and Notions" -- a colossal fabric emporium in an unspecified city.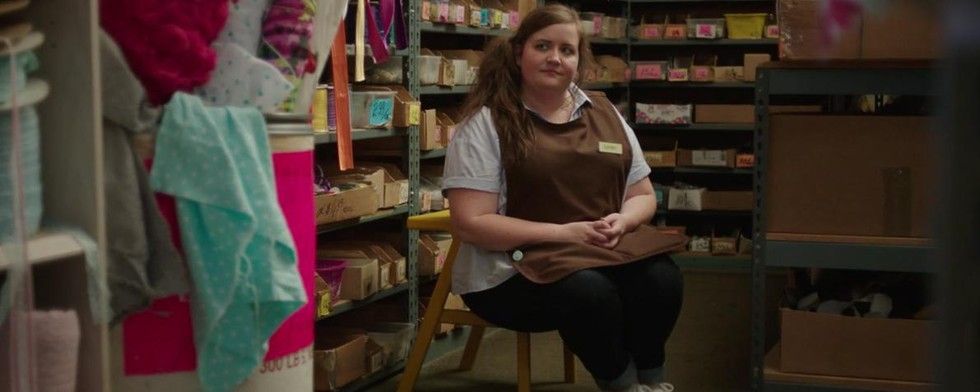 The job is a snooze, and made worse by boss Evelyn ( played by Parks and Recreation's phenomenal Retta), who belittles and insults Darby without ever seeming to mean it.

Darby passes the time by fantasizing about doing cooler things, inspired by the various costumers passing through.
The short feels like it exists in the same universe as a Todd Solondz film -- that painfully quiet and brutal humor of the mundane; Darby and Welcome to the Dollhouse's Dawn Wiener are kindred spirits.
"Everything we do on SNL is on a strict time schedule," Bryant told us over the phone, "the breathing room and control I got with making this movie gave me a chance to really spend time with the character."

While the movie is recent, Bryant and the character of Darby go back a few years, to when Bryant was living in Chicago and performing at the legendary Second City.
"I'd go into this big fabric store for costumes sometimes," Bryant said, recalling one formative experience where a lady cutting her fabric seemed particularly interested in knowing what it was intended for.
"I told her I was using it for a show, and there was something so wistful and curious about her reaction," she said. "Like she had stars in her eyes."
Bryant says she had the feeling this woman -- who she never saw again after that interaction -- was at "some kind of crossroads," dreaming of something more.

This moment is almost exactly recreated in the film, when a band -- played by Natasha Lyonne and musicians Katy Goodman and Ali Koehler -- roll through.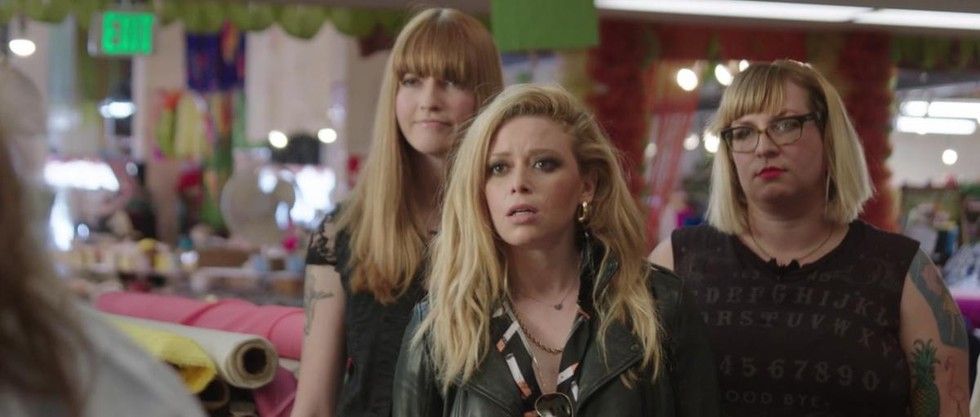 After hearing about their upcoming concert, Darby gets lost in a hilarious daydream about playing a smoky house show with her own punk band (featuring Goodman and Koehler).
'What's up, fuckers?!" Darby's alter-ego shouts in the mic.
These absurdly funny and sad artificial vignettes are enhanced by the film's visuals and music -- which Bryant also oversaw -- and the meshing of these various aesthetics allowed her to draw on the talents of creative people she loves, which made the project that much more fun.
"I studied art in college (Columbia College Chicago)," Bryant said, "so this movie gave me a chance to enlist all these creative friends I made in art school, and growing up, and working today."
The film's director, in fact, is Oz Rodriguez, who's helmed some of SNL's most-watched digital shorts in the last year (s), like Adele Thanksgiving, and Back Home Ballers.
The sum of all these factors converge to bring Bryant's vision to life: a small but complex portrait of a person.
The film ends with little resolve, but that's the beauty of it.
We may not ever see Darby again, but we get a bittersweet glimpse of her as she passes by.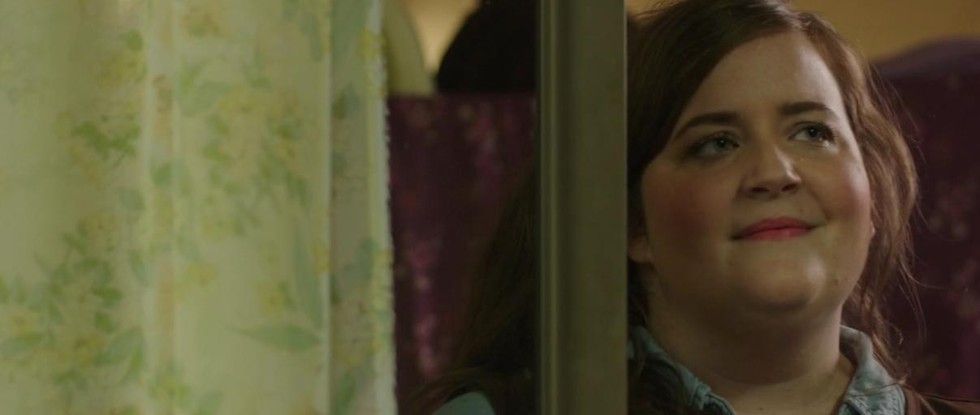 Watch the trailer below.
Darby Forever from Darby Forever on Vimeo.