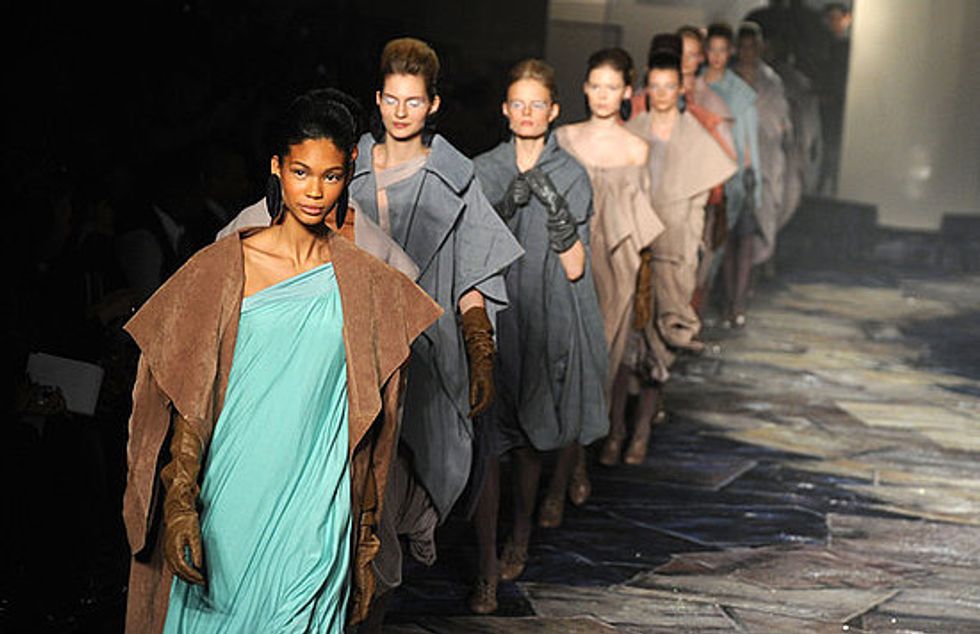 Underneath my long weaves, fur coats and ginormous Chanel bag, I'm really just a quiet village girl from Ghana, West Africa. That's why whenever I see fashion folks from my motherland, (let's her it for the Nigerian cutie in
Calvin Klein
's new menswear ads) my heart swells with pride. I was moved to tears over the weekend when I saw the third season of the
Arise Africa
Show. The uber-wealthy Nigerian media group sponsored yet another spectacular presentation in the tents plus a lavish after party at the Plaza.
Sessilee Lopez
,
Chanel Iman
and
Oluchi
are just a few of the legendary chocolate models who stalked down the runway wearing pieces by South African label
Black Coffee
(pictured above), Tanzanian label
Loin Cloth & Ashes
, and Nigerian label
Deola Sagoe
. Yes Mama Africa!

Photo by Fashoinjunkie.com