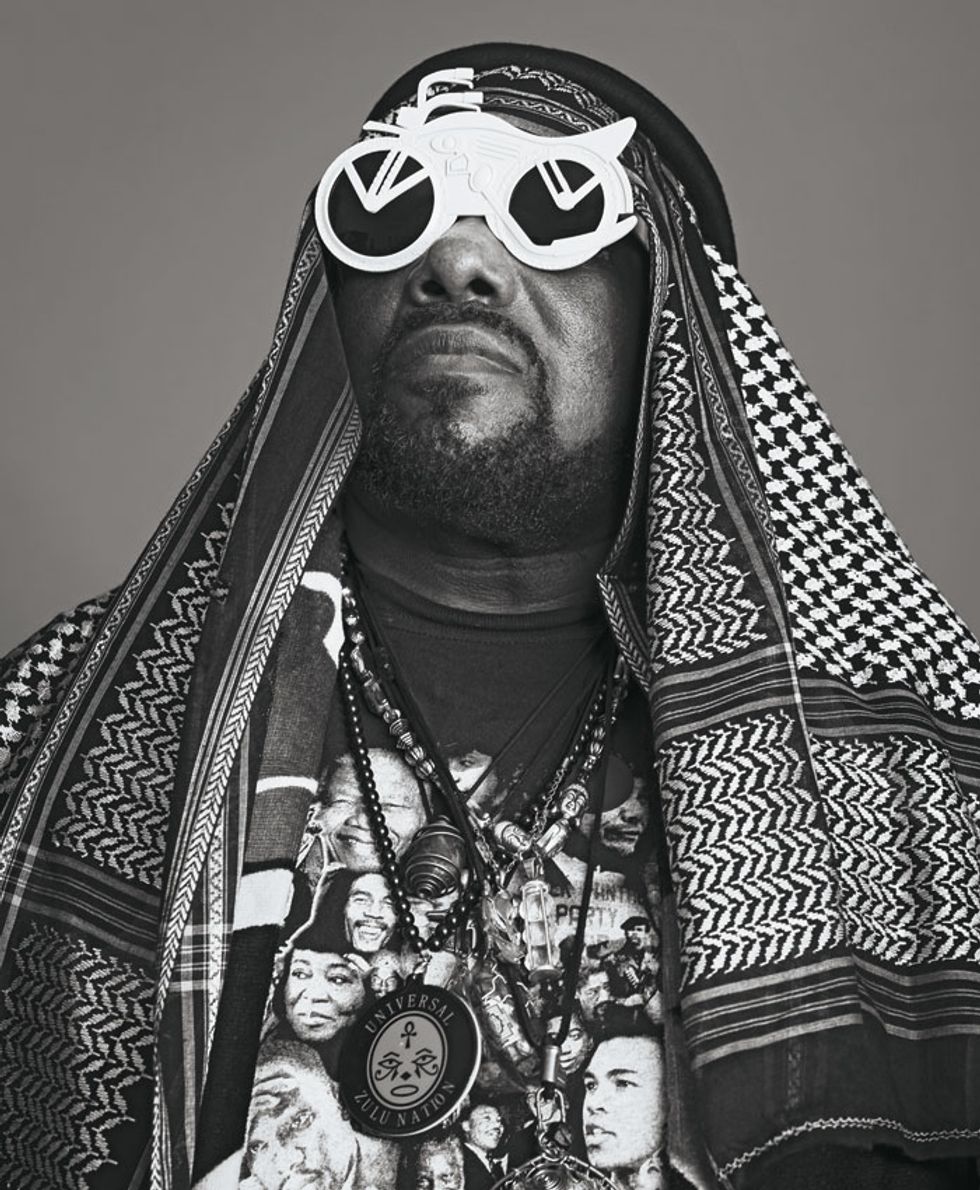 Few artists have united as many disparate scenes, with such earth-shaking results, as hip-hop forefather Afrika Bambaataa. Bringing together old-school funk, new wave and club culture, and adding heavy doses of street art and Black Power, the South Bronx native transformed the then-unnamed genre of rap into a phenomenon. To this day, his 1982 track "Planet Rock" is a roof-raising testament to his genius.
Personal OGs:
The X Clan with Professor X, Paradise, Doug E Fresh, Immortal Technique, a young lady out of Georgia named Sa-Roc.

What was the biggest obstacle you had to overcome in your career?
Keeping up the spirituality in a crazy world that tries to bring so much negative upon you.  Keeping strong and humble, respecting everybody who you meet and greet on this great planet of ours. I have to give it to all of the greats that stood before me, that did something good in my community. I live by Sly and the Family Stone's record Stand!
What do you consider to be the biggest success of your career thus far?
I traveled the world and I have had many people tell me that I saved their life. That's a big inspiration to me.