Adele Blue Adkins, pop superstar and Oscar-winner, decided to throw Leo DiCaprio some love this morning via Twitter, and via a little journey to the Titanic.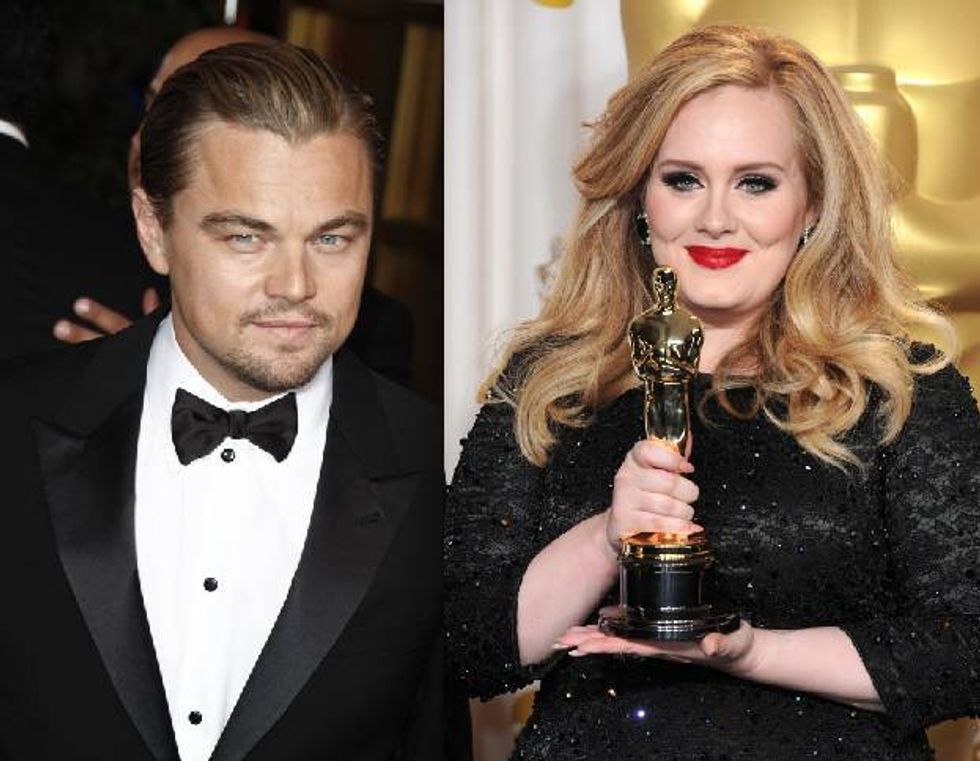 The singer tweeted this message of encouragement for the actor and his Best Actor nomination (for The Revenant):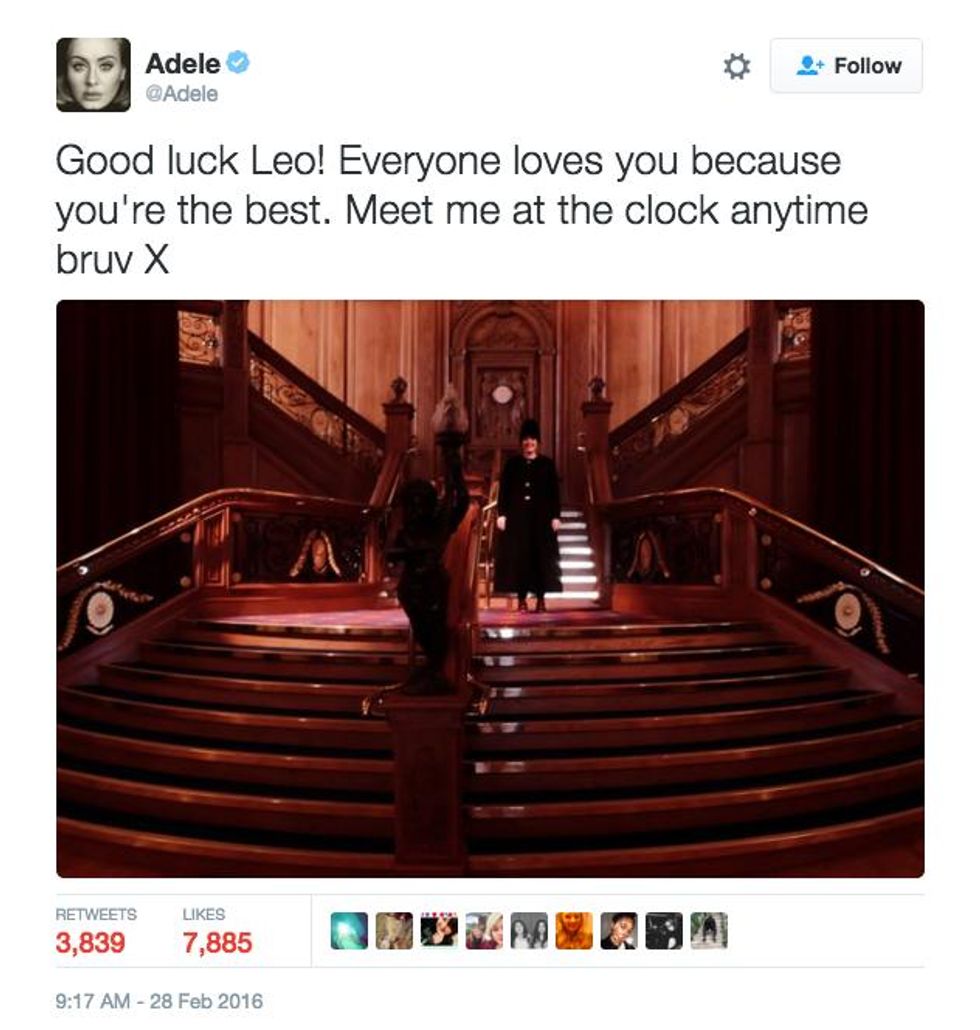 Using a lyric from 'When We Were Young," Adele followed up with 'Meet me at the clock bruv."
BRUV.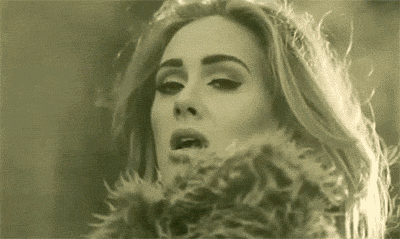 Obviously, kween A is referencing the movie Titanic, when Jack slipped Rose this after their stuffy dinner in First Class.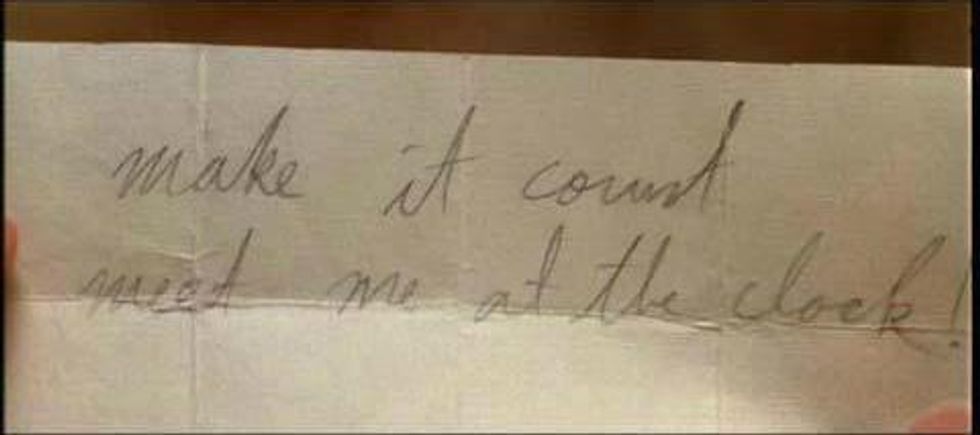 I would not be surprised if the powers that be built an exact replica of this famous staircase for Adele's tweet alone, but for now, it's ok to marvel at it.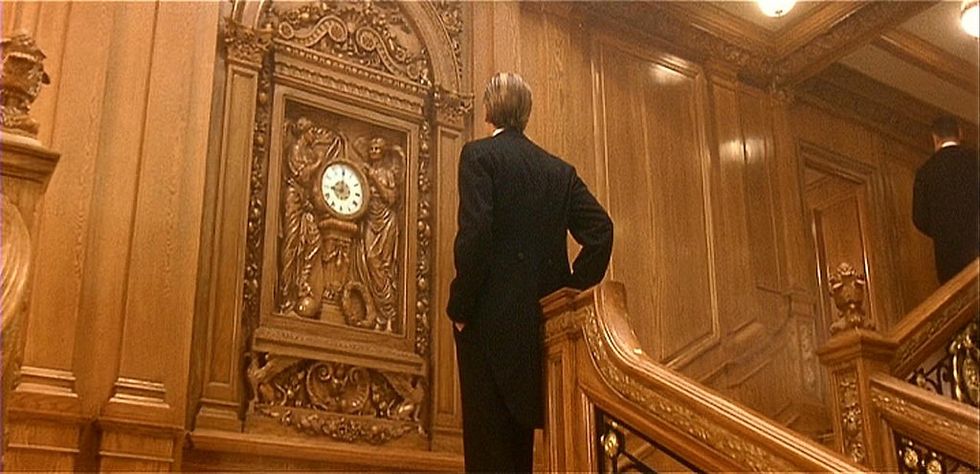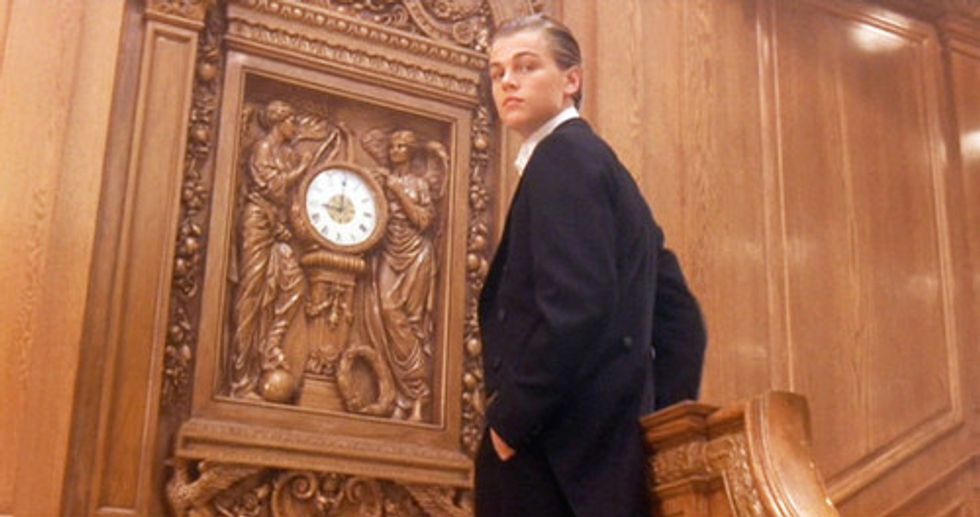 Part of me feels like this is what Adele does in her spare time--stands in front of grandfather clocks in black dresses, while peering wistfully ahead.