Ms. Adele Blue Adkins, aka the only person to ever say, "Hello" correctly (sry, Lionel) appeared on a special edition of Graham Norton's BBC talk show, where she not only performed her already-iconic single "Hello," but discussed the pressures of her young legacy, her new album, and hilariously confirmed a rumor about her social media presence.

In the preview of the interview, Adele candidly mentions that the jaw-dropping success of her 2011 sophomore LP, 21, posed some personal concern that she would "never make anything that anyone would ever like again."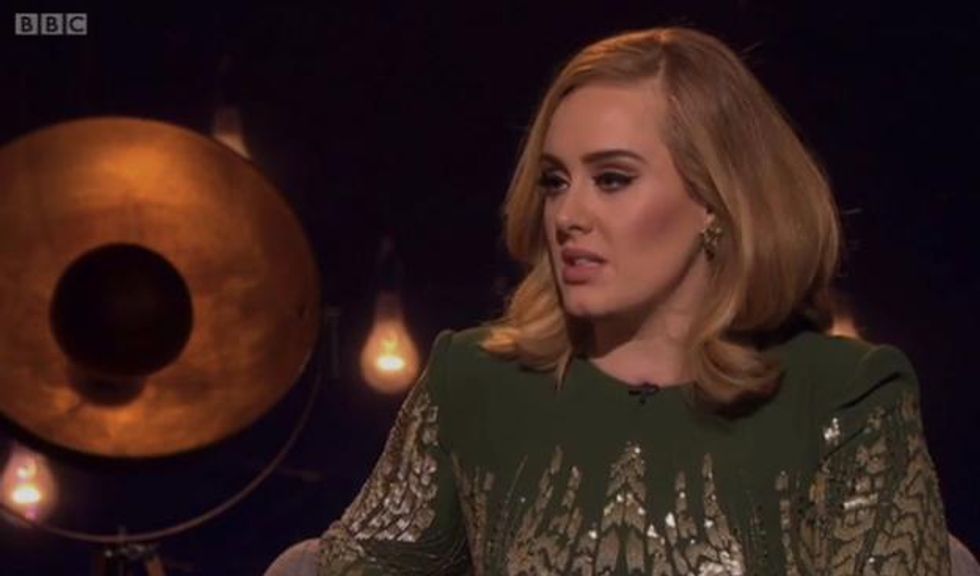 OHHHHHHHK.


The crooner also considered if all the accomplishments she's already attained at such a young age was "enough," and any new projects would be unnecessary; thankfully, she threw that thought out.

At one point Mr. Norton played "Rumor Has It," letting audience members clear up information about the mostly reclusive singer, including the rumor that she does not have access to her own Twitter, which, as it turns out, is very true.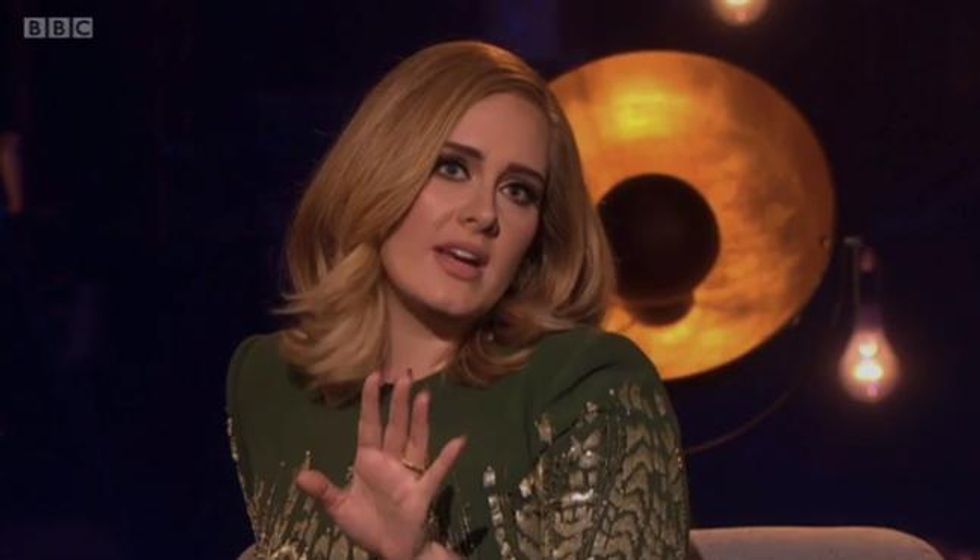 "I'm not a drinker anymore," Adele said, "but when Twitter first came out, I was drunk tweeting, and nearly put my foot in quite a few times."
Her management made a rule that anything she wanted to post had "go through two people, and then it has to be signed off by someone."

They really are just like us!
Adele then performs "Hello," and even from the brief teaser we get of it, her heavenly, better-than-ever pipes will be enough to make you silently sob at your office desk this morning.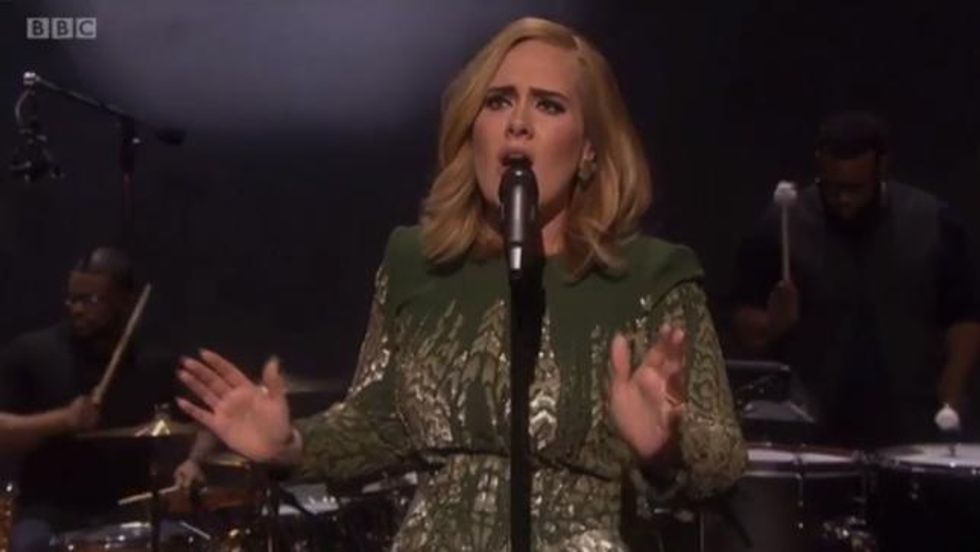 Watch the interview trailer here, and watch the clip of her performance below.