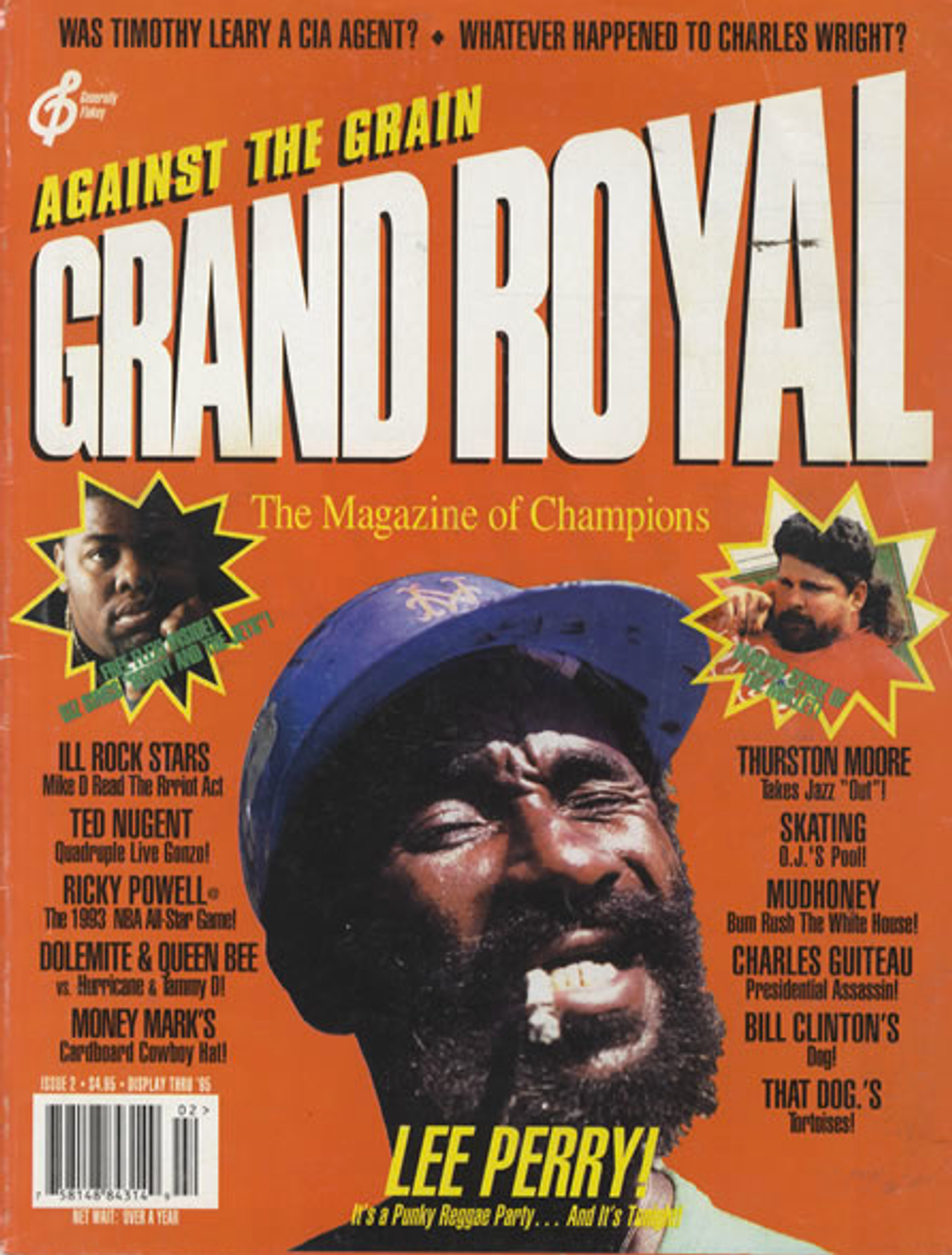 There have been a lot of nice remembrances floating around about
Adam Yauch
in the past few days, but one that we particularly enjoyed was
this NPR piece by Nina Gregory
, who wrote for
Grand Royal
, the magazine
the Beastie Boys
put out (and was also the name of their record label).
Grand Royal
, as
this Atlantic piece
notes, was more or less a glossy hodgepodge of stuff the Beastie Boys were into (pictures of demolition derby cars, old synthesizers) with editorial pieces that ranged from Adam Yauch interviewing the
Dalai Lama
to
Spike Jonze
detailing how to break into the swimming pools of various Hollywood hotels. There were only six issues of the print version (it went online entirely in the late '90s) and they didn't come out very often, but
Grand Royal
was no-less thrilling to read as a teenage Beasties fan. My older sister and I had pages from various issues on our bedroom walls, and she even dared to put a photo of
Burt Reynolds
wearing no pants and catching a football on her closet door (something our father was deeply unamused by).
Grand Royal
also inspired us to start our own zine, and our first (and only) issue featured several reviews of
Streets of San Francisco
re-runs, which we'd started watching over summer break because we heard it was the inspiration for the "Sabotage" video. The rest of the zine consisted of photos we took of skateboarders at a nearby mall and an interview with our mom.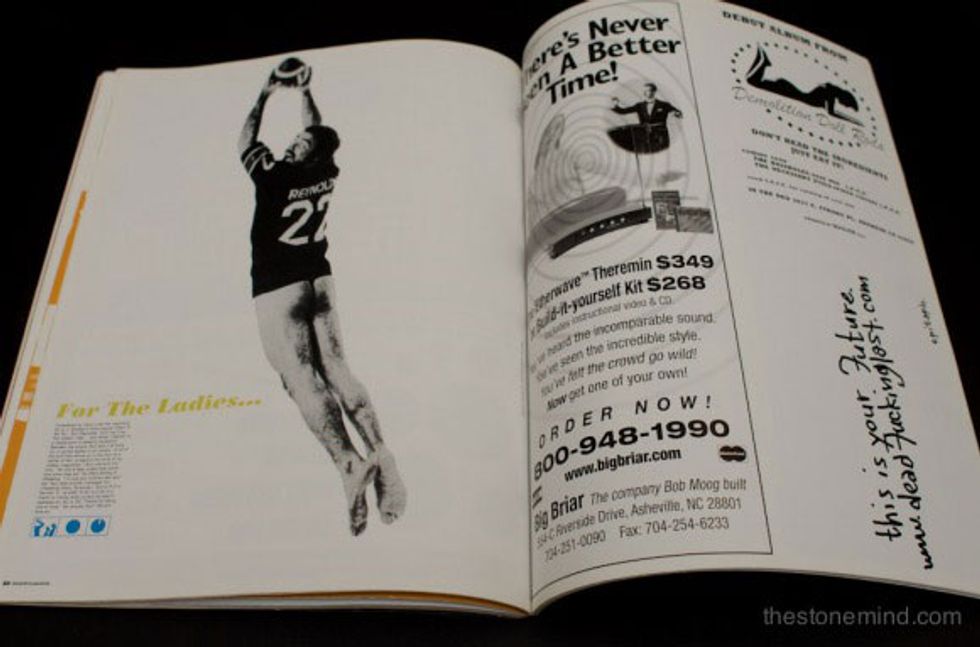 Anyway, in her piece, Gregory talks to various people who were involved in the
Grand Royal
world about their memories of Adam Yauch. It includes stories from photographer
Sunny Bak
, who shot the inside photo for
License to Ill
,
Casey Storm
, who helped with the costumes for the "Sabotage" video and
Evan Bernard
, who directed the video for "Root Down" and was in charge of helping the Beastie Boys with
their juicing machine
on the 93-94 Lollapalooza tour. It's a must-read for anyone born between the years 1974 and 1983.
Meanwhile, several bands and musicians did tributes to the Beastie Boys and Adam Yauch over the weekend, including
Coldplay
and
Deer Tick
each covering "Fight For Your Right to Party." 
Flaming Lips
wrote "MCA" on their drum set,
Thom Yorke
posted a message on
Radiohead
's site and
Red Hot Chili Peppers covered "Sure Shot."
Brooklyn Vegan has lots of coverage
here.
Yesterday,
Ad Rock
posted a message on
the Beastie Boys' blog
thanking fans for their support and writing, "I'm glad to know that all the love that Yauch has put out into the world is coming right back at him." Earlier today,
Mike D left a message on the Beastie Boys' Facebook page and included a photo
of MCA that appeared on the JumboTron at Madison Square Garden Friday.
He wrote that it was, "just one awesome example of how NYC is such a unique place that amidst its huge size and frenetic pace it really opens up its heart in so many ways and on so many levels in times like these. And though it makes me cry sometimes, it has been really amazing and moving to see."