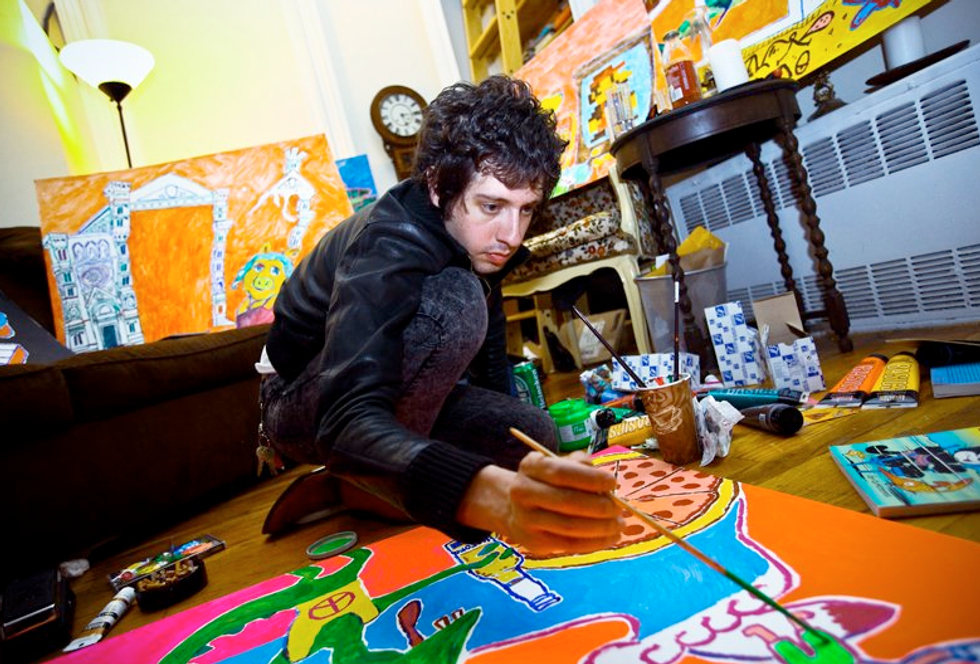 The Moldy Peaches
'
Adam Green'
s coming through New York next week for a two-night stint at the Bowery Ballroom and he's bringing his new art exhibit, "
Teen Tech
," with him. The show features neither teens nor tech, but vibrant works, which Green describes as "caricatures of cartoons, which I feel distill the subjects down to their bare essence." The show will be up April 23rd through the 24th at the
Bowery Morrison Hotel
Gallery
. A portion of the proceeds from the show will go to
Artists for Peace and Justice
, which is dedicated to addressing poverty around the world.