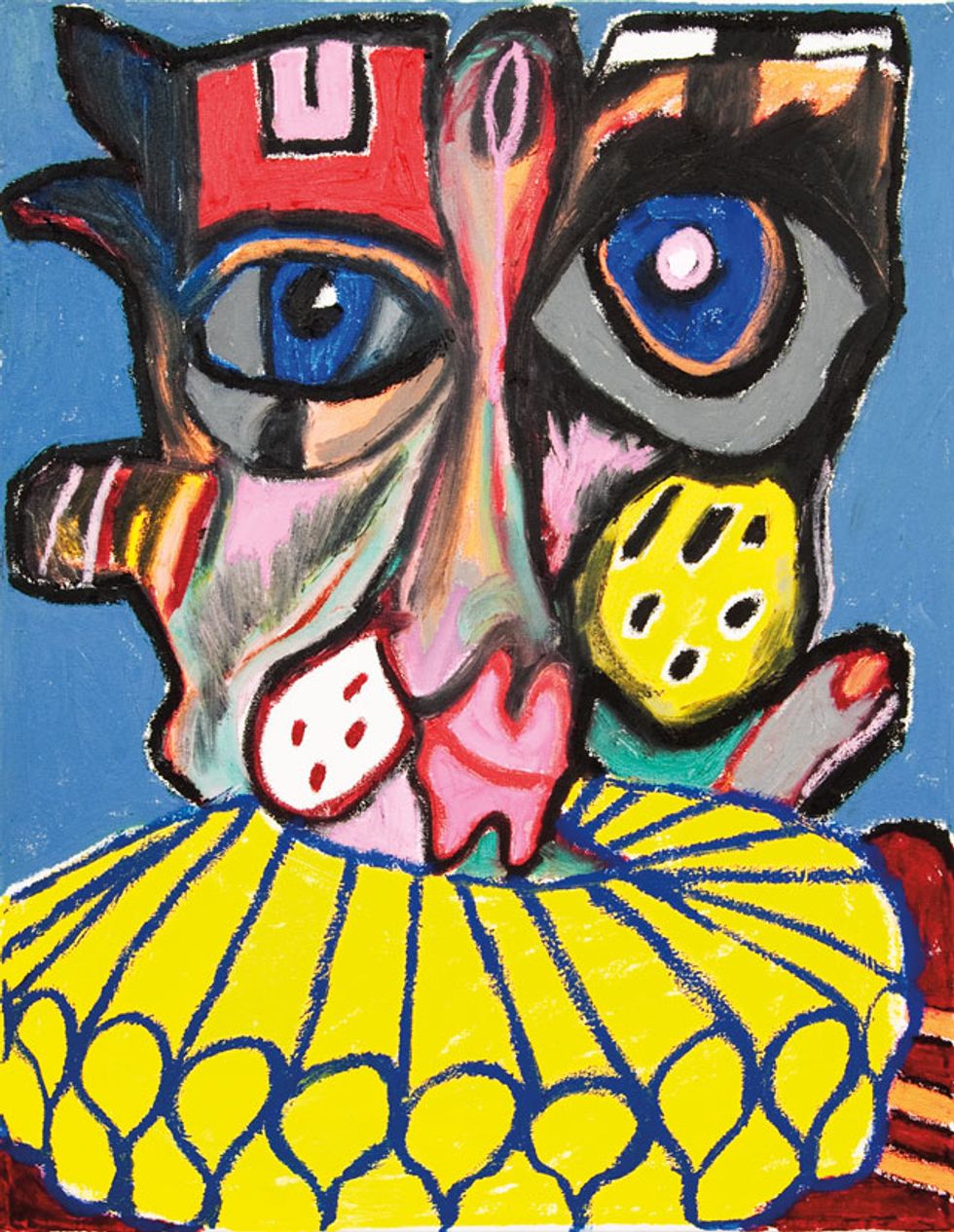 "Self-Portrait As Beast with Ruff," 2012

Green's album of duets with Binki Shapiro, Adam Green & Binki Shapiro, is out Jan. 29th. His solo art show, Houseface, was on view at The Hole gallery over the summer.


Describe your art in three words.
Average, ironic, symbolist.
Describe your music in three words.
Escaping the blues.
Which came first, the art or the music?
The blues. 
What is the relation between songwriting and making art for you?

I'm looking for a unifying theory between visual art and music. In my quest to be more average I find them converging more often than I'd like. Now I'm trying to separate them again, so it's time to dress less conservatively and all that "boys just want to have fun" type crap.
How do you express yourself through art in ways that you can't through music? And vice versa?
A song is like a magic spell, you just have everyone. And a big part of my identity as a musician is that I'm coming to your town, y'know. But when I'm making a painting all I think about is art history and I'm only having conversations with dead people. I just make my art collectible instead of musical when I'm put in that position.
How do you make time for both? And do you make music at different times of the day than your art?
I don't have any time for either. Still I find myself painting on Sundays, but even that seems iffy because we as humans are on the wrong calendar.
What are you currently inspired by?
Anything involving analysis, word modulation, whatever people call "being mean." I always like James Hendrix, and I'm powerless under the spell of Ronald Dylan, Jodorowsky, Turner Cody, Max Beckmann, my parents. I like to go to the Met and walk around; it's like a free mansion that I own filled with Byzantine treasure.
What are you working on right now?
I've got an album coming out of duets with Binki Shapiro.  I want to make another movie -- my own version of
Aladdin
where I'll play Aladdin, and I'm working on the soundtrack now. And obviously, I'm going to open up a "Bestaurant" with Jack Dishel and Macaulay Culkin where the boys can hang out and drink pastis.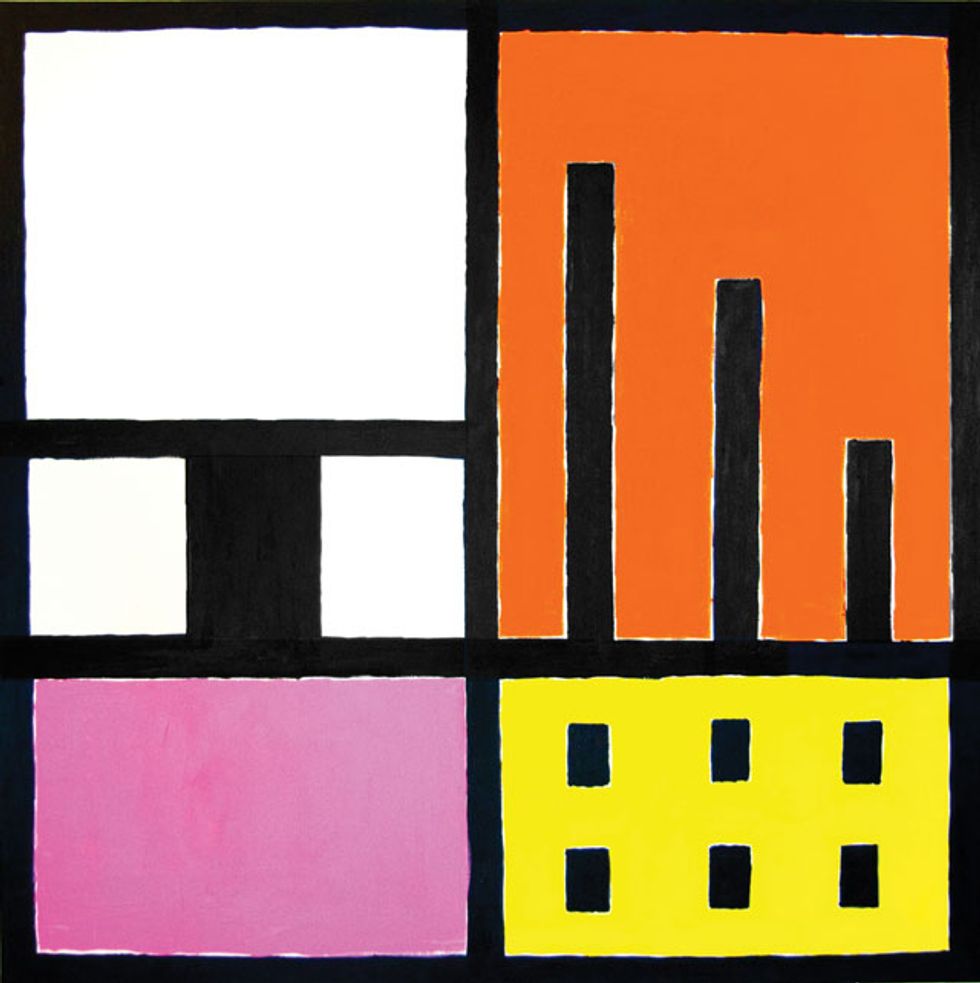 "Cat Zoom"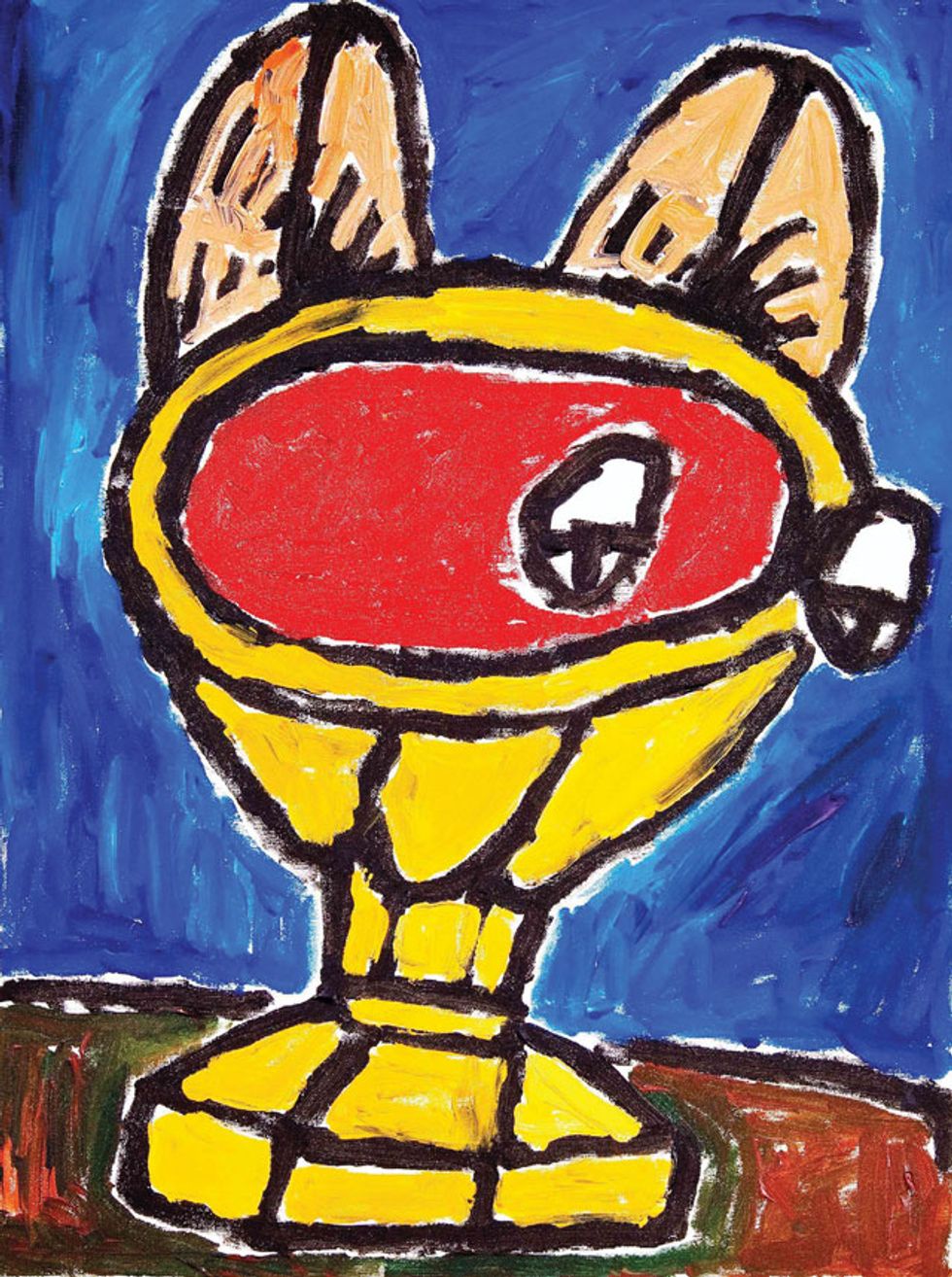 "Cup with Cat Ears"


Self-Portrait As Beast With Ruff created by Kelsey Bennett and Monroe Robertson